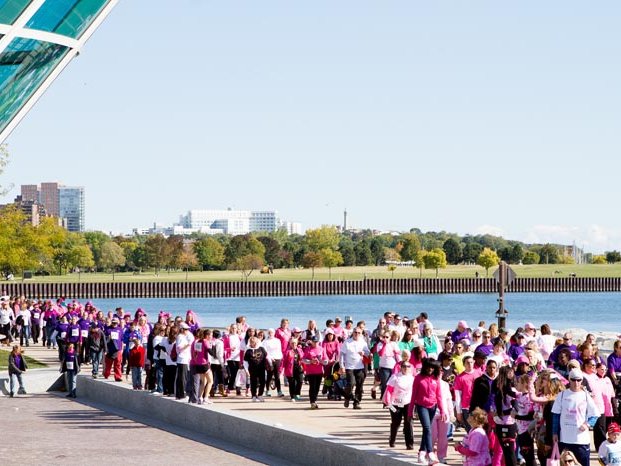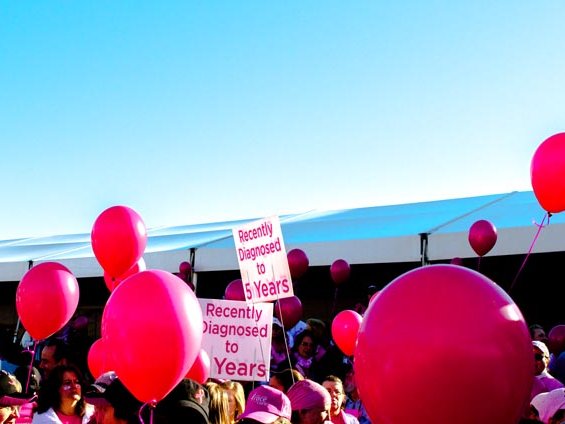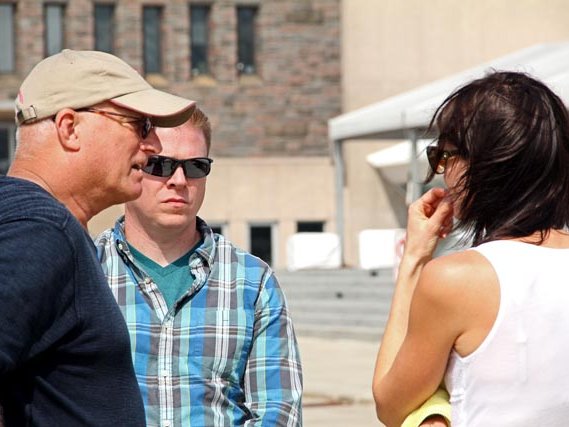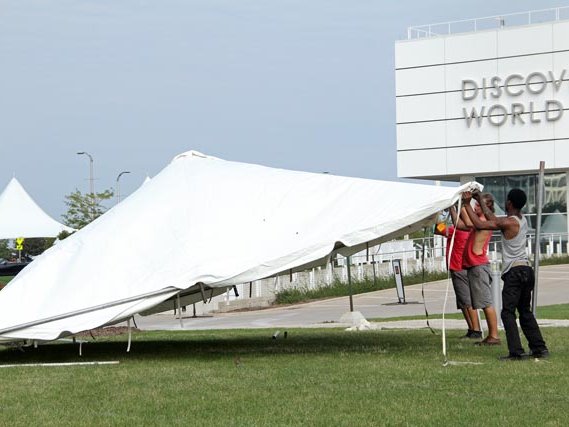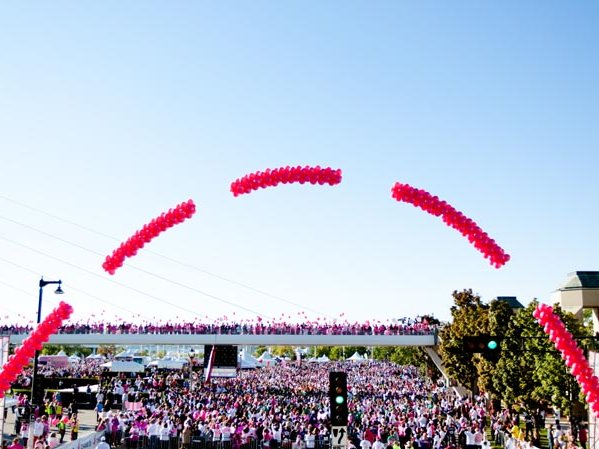 Volunteers, emotion fuel Susan G. Komen Race for the Cure
It takes a special combination of passion and self-preservation to make folding 14,000 T-shirts a rewarding task, especially for a new mother with loads of laundry at home.
Pamela Mila draws her passion to work for the Susan G. Komen Race for the Cure from her mother, who died of breast cancer 16 years ago, when Mila was 18. The self-preservation element tracks from the insidious impact the disease has had on women in her family, including both of her grandmothers.
"I kind of do it in honor of my mom and to know that I've done everything I can to find a cure," said Mila, 34, and the co-chair of the 2013 Race for the Cure in Milwaukee. "I guess I look at it … not that I'm going to get it, but I also realize it's not a death sentence anymore, and it would be fantastic if you didn't have that worry.
"It's terrifying, especially now that I have a son, to know that I could be sick."
More than 18,000 people, many of them with similar experiences and thoughts, will join Mila on the Milwaukee Lakefront Sunday morning, with the goal of raising $1.2 million to support the Komen Fund and breast cancer treatment and research. Their day of mourning, celebration, support and courage is made possible by Mila and the roughly 1,000 volunteers who spend about 10 months of the year devoted to the event and the cause.
The work includes prepping the T-shirts and race packets, and spending nearly two-and-a-half weeks inside the Pettit National Ice Center, where participants register.
It's easy for them to overlook the volunteer efforts behind the Komen, given its long history, success and annual advertising blitz.
It's the largest 5K event in Milwaukee; has generated more than $10 million over 14 years and is part of the second-largest charity run/walk series in the country. Komen Race for the Cure events raised $127 million in 2012 nationally, according to the Run Walk Ride Fundraising Council.
The balloons, the banners, the barricades and the thousands of runners and walkers clad in pink all seem to appear magically in front of the Milwaukee Art Museum every third Sunday in September.
While the Komen Race does have a paid race director, volunteers have a hand in nearly every aspect of the colorful and emotional 5K. They arrange to have 1,000 portable toilets set up outside the Milwaukee Art Museum and Discovery World, ensure the barricades are placed properly on the course and that the 1,500 breast cancer survivors have coffee and breakfast in their honorary area.
Andrea Emling has been a volunteer for eight years, but this is her first year in charge of the survivors' area. She spent a good portion of Thursday fretting about every detail of the set-up. And for weeks, she's been surrounded by whirring sewing machines, working to create a spectacle for the emotional start of the run at 9:15 a.m., and the survivor's procession.
Her mother, Sandy Metzger, is one of those survivors; five years and no relapses.
"I just like the satisfaction of seeing how your hard work pays off in the end, all the happy survivors taking advantage of the day," Emling said. "I do it for my mom and the other people in my life that have had breast cancer.
"It's more emotional thinking about those who did not win their battle, but it is encouraging to see all those people who have survived."
Nikki Panico, a cancer survivor and the executive director of Susan G. Komen Southeast Wisconsin, calls the event a day of hope and empowerment, and one of motivation. Men and women like her are running, walking and volunteering to stop a disease that hits one of every eight women in the United States.
"Race day, it's kind of chaotic, but it's empowering and amazing and you feel really good about what we've done and what people are able to experience on race day," Mila said. "It's very rewarding.
"But you know you're not done."
Details: The 15th Komen Southeast Wisconsin Race for the Cure starts at 9:15 a.m. on Lincoln Memorial Drive, outside the Milwaukee County War Memorial Center. Event-day registration opens at 7 a.m., at the north gate of the Henry Maier Festival Grounds. Registration also will be open from 11 a.m. to 3 p.m. Saturday in the Pettit National Ice Center, 500 S. 84th St.
Facebook Comments
Disclaimer: Please note that Facebook comments are posted through Facebook and cannot be approved, edited or declined by OnMilwaukee.com. The opinions expressed in Facebook comments do not necessarily reflect those of OnMilwaukee.com or its staff.