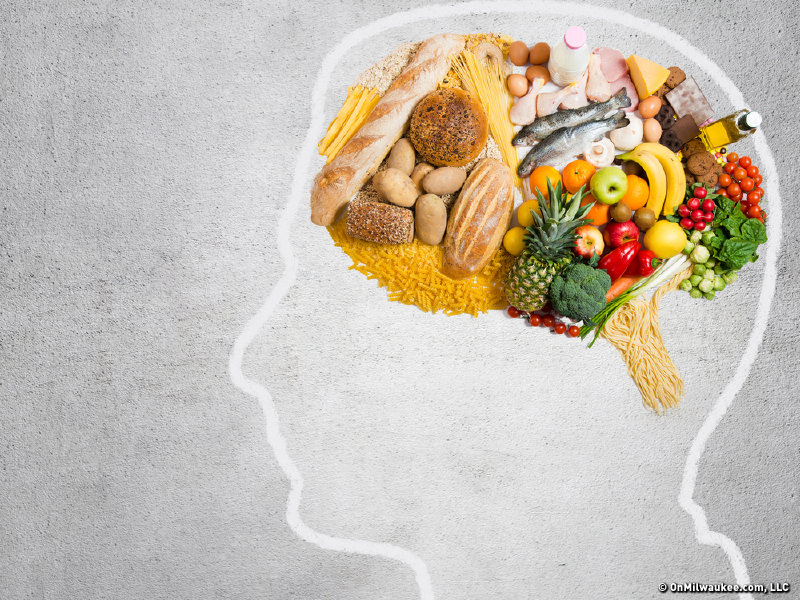 The Weekly Nibble: Dinner at Wolf Peach to support stroke research
Even if you're paying close attention, it's sometimes difficult to keep up with the latest in food news here in Milwaukee. So here's a taste of what's new and notable – including the upcoming Milwaukee Food for Thought dinner, the La Fête des Rois, new culinary offerings at Braise, a Miller Time Pub beer dinner, and a brinner event at Blue's Egg.
Food for Thought Dinner focuses on strokes
According to the most current data released by the American Heart Association, more than 787,000 people in the U.S. died from heart disease, stroke and other cardiovascular diseases in 2010. That's about one of every three deaths in America.
Over 795,000 people suffer from strokes each year, and it's estimated that every four minutes someone dies from a stroke.
Seven of Milwaukee's finest have decided to come together to raise money to help change those statistics. Milwaukee Food for Thought is a dynamic group of Milwaukee chefs who care about the community, and who use our skills to promote and support great local causes.
The next Milwaukee Food for Thought dinner has been scheduled for Tuesday, January 21 at Wolf Peach Restaurant. The theme is "Brain Food." Featured chefs will include Gil Petrovic of Prodigal, Paul Zerkel and Lisa Kirkpatrick of the soon-to-open GoodKind, Justin Aprahamian of Sanford, Daniel Jacobs of Wolf Peach, Thi Cao of Buckley's, and Nell Benton of The National Café.

Courses will include six courses including: avocado with pistachios and olives, pomegranate citrus salad, Hamachi with guajillo braised lamb and black bean ragu, grilled mackerel with duck fat poached potatoes, braised rabbit with duck egg ravioli, and black currant fool with brown butter and vanilla bean shortbread.
Tickets are $100 each, and can be purchased online. All proceeds from the dinner will go to support research to prevent strokes.
Cap off the holidays in high French style
If you thought the holidays were over on January 1, think again. Join Alliance Française on Saturday, January 4 from 5:30-7:30 p.m. for one of its most popular celebrations. La Fête des Rois is a traditional holiday party that highlights la galette des rois, a distinctive French pastry. A token is hidden inside of a galette, and the lucky recipient is crowned king or queen.
Come have a taste and learn about this French tradition! Les galettes and beverages provided by the Alliance Francaise. Food provided potluck style by attendees. Bring your favorite specialty for the potluck and enjoy the fun! Open to French and English-speakers alike!
Tickets are $3 per person; children five and under are free. RSVP on or before January 3.
Braise launches new culinary classes for 2014
Start the year off right by enrolling in one or more of Braise's cooking classes. Classes begin on Tuesday, January 14th with "Food and Your Health: Debunking Diet Myths," hosted by nutrition counselor Maria Viall.
Additional classes will include: One Pot Classics on January 15, Knife Skills on January 16, Pastry 101 on January 21 and more.
Braise will also offer a brand new option in 2014 – A Semester at Braise, a hands on nine-week course which will cover the fundamentals of cooking and baking as well as menu planning and wine pairing. Each student will receive a culinary textbook, chef coat and apron as well as the option to purchase a basic knife kit from Fein Brothers. Classes culminate in four course dinner created by participants and Braise chefs.
For more details or to sign up, visit braiselocalfood.com
Miller Time Pub hosts first beer dinner
The Miller Time Pub & Grill will be hosting its first ever food and beer pairing dinner on Tuesday, Feb. 4, 2014, from 5:30-8:30 p.m.
The four-course dinner will feature dishes like Quail & Duck Confit paired with St. Stefanus and Coffee Braised Beef Short Ribs paired with Leinenkugel's Creamy Dark. Cost is $45/person, plus tax & gratuity.
And that's not all. In January, the Pub will be hopping with a series of all new events, including Trivia Mondays, from 8:30 – 10: 30 p.m. every Monday and Live Music Wednesdays from 8-11 p.m., featuring music from local favorites Joe Wray and Marc Ballini. Miller Lite will be available for $2.50 per glass.
MKEfoodies kicks off the year with brinner event at Blue's Egg
What's brinner? Why breakfast for dinner, of course.

And you can sample your fill of some of the best breakfast in the city at MKEfoodies after hours social event on Thursday, January 9 from 5:30 -7:30 p.m. at Blue's Egg, which has been chosen as the Best Breakfast/Brunch Spot in Milwaukee by OnMilwaukee.com readers for three years running.

The event, which costs $15 per person, will feature multiple food stations (including plenty of gluten free options) throughout the restaurant. A cash bar will also be available, with drink specials including Blue's Bloody Marys and Man-mosas (beer and OJ).
Advance tickets are required, and can be purchased online. Five dollars from each ticket sold will go to support MKEfoodies' Community Partner, the Fondy Food Center, As an added bonus, donations from this event will also be matched by Blue's Egg.
Facebook Comments
Disclaimer: Please note that Facebook comments are posted through Facebook and cannot be approved, edited or declined by OnMilwaukee.com. The opinions expressed in Facebook comments do not necessarily reflect those of OnMilwaukee.com or its staff.