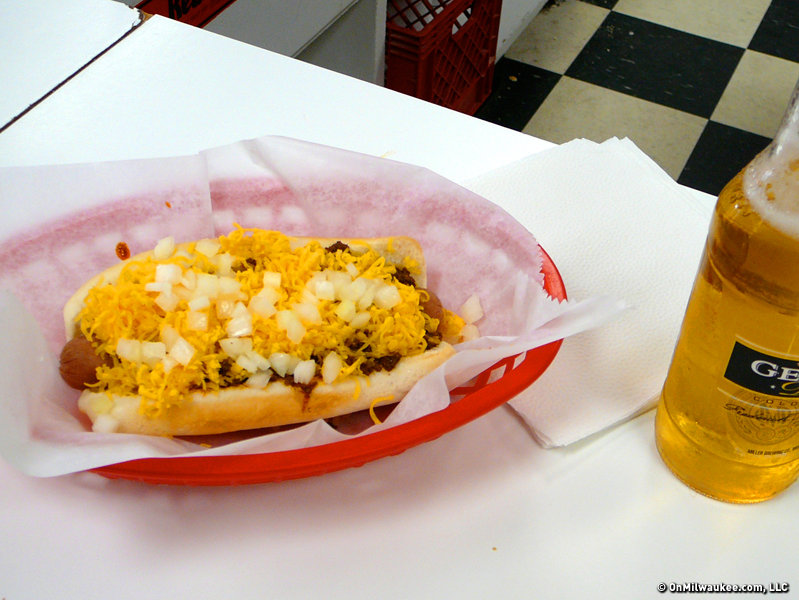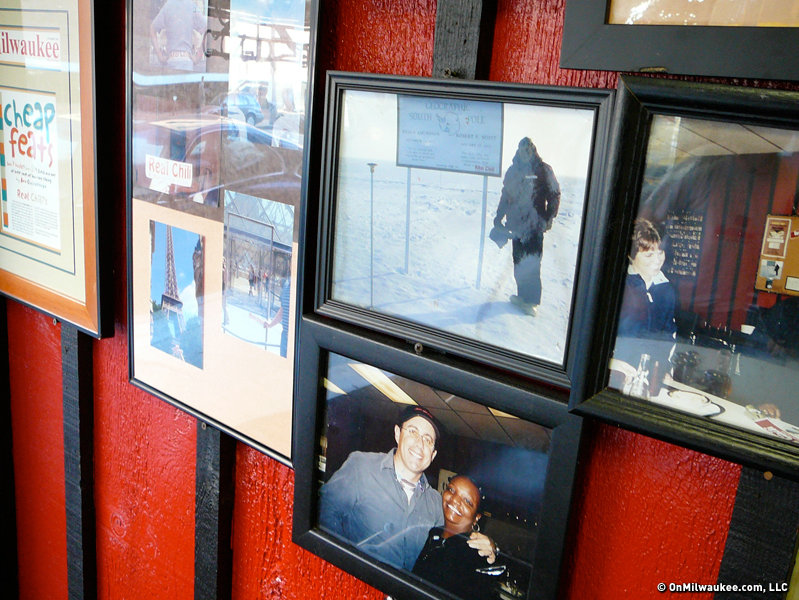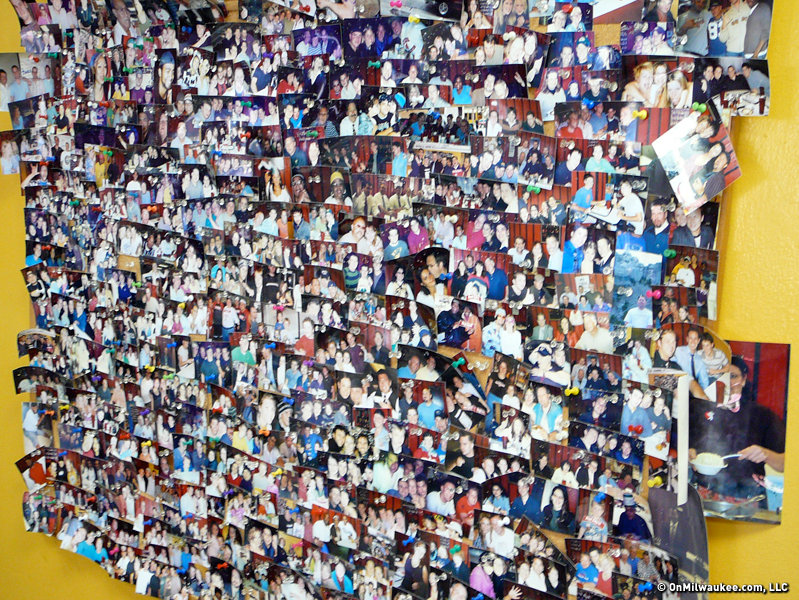 Real Chili's still hot, 76 years and counting
If you've lived in Milwaukee for a while, the chances are pretty good that you've eaten at least one of Real Chili's two locations. On the other hand, if you're new to town -- or just crawled out from under a rock -- you should know that Real Chili's been dishing out the same recipe for more than 75 years, and this Milwaukee institution really hits the spot for lunch, dinner or a late-night breakfast.
Real Chili opened in Milwaukee in 1931, but technically speaking, the recipe goes back even further. Founder Francis Honesh worked at Chili John's in Green Bay, which opened around 1910 and is still in business. He sold the company to the Helfer family in the mid '70s, but the two stores are now run by general manager Steve Kastelic.
"We change it as little as possible," says Kastelic, who says Milwaukee had several chili parlors around town.
Now, Kastelic says he only knows of two restaurants whose main product is chili ... and they're both Real Chili. "Sometimes people take for granted just how unique it is," says Kastelic.
There's a third location in Madison, but it's a separate company run by the original owner's son. Some people call their product "Cincinnati style," but technically speaking, Real Chili predates its Ohio counterpart by at least 17 years (and much longer if you count the Green Bay recipe).
As for the Milwaukee location, it was originally in the basement of the Jesuit rectory on the Marquette University campus. It moved to 15th and Wells, and after a fire, it moved next door briefly, finally settling at 1625 W. Wells St. and 419 E. Wells St.
Kastelic says his customers come from all walks of life. Between the two stores, he says half of his business is comprised of regulars, including students, judges, doctors, professors and even vagrants, he says.
Kastelic, who started out behind the counter eight years ago, isn't sure there is a secret to the business' success, other than doing what they do very well.
"We take care of our customers," says Kastelic. "We have high-quality ingredients and a unique product.
It's a restaurant where the most popular item on the menu isn't even listed by name. Order "The Marquette," and you'll get a medium-spicy bowl of chili with spaghetti and beans. The nickname was started by a former waitress, says Kastelic. "Everyone ordered the same thing and she told them just to call it that."
As for now, Kastelic says business is steady and he doesn't have any plans to open addition locations. When the Marquette store's volume goes down in summer, it picks up at the Downtown shop.
"Our growth days are on hiatus for now," he says, "but in the future that might change."
And in this increasingly health-conscious city, no one is complaining about the nutritional value of a chili do or heaping bowl of chili with cheese and sour cream.
"We've never had a complaint or a problem or a suggestion to change," says Kastelic.
In short, it's as close to as a Milwaukee institution as they come.
The ubiquitous "Real Chili: It's Not Just For Breakfast Anymore" bumper stickers have literally been plastered all the way to the South Pole (a wall of fame graces the northeast corner of the Downtown shop). The slogan actually comes from the late '70s, says Kastelic, when the bars used to close at 4 a.m. Patrons stuck around till 7 a.m., and the legend grew from there.
And late nights still make up a big part of the business, which is reflected from the corkboard full of photos of ecstatic (and perhaps drunk) customers.
"We have boxes and boxes of those," says Kastelic. "People identify with us. They take ownership in a small way."
Talkbacks
Jim_in_SOMD | Sept. 19, 2012 at 11:50 a.m. (report)
Attended Marquette in the early 70's when Francis was still cooking it up at 15th and Wells location. The waitresses were two very nice ladies who looked like they may have worked for Francis sibnce he opened he place. One had black hair, but I do not recall her name and the other was called "Blondie" for obvious reasons. Everyone just asked for the Marquette special and they would tell you to mix'em up, meaning mix the oyster crackers into the bowl. The sign at the time staighted "Real Chili, Green Bay Style". So I have no idea where this "Cincinnati" came from. Graduated in 175 and I ahve only been back to Milwaukee a couple of times, but I always get to Real Chili when I am thyere. I have even told co-workers who were traveling to the city to get there, no matter what. No one ever came back with a complaint, just Kuddos.
soboMP3 | Nov. 15, 2007 at 3:49 p.m. (report)
Actually Kurt, if you read the entire article and pull up the Skyline Chili history on wikipedia, it says that the founder of Skyline Chili arrived in America in 1912 from Greece. He worked as a chef for Empress Chili of Cincinnati which started in 1922 (which is the beginning of Cincinnati Chili by most accounts), where he fine tuned his own recipe into Skyline's. However, this very article on Real Chili states that their recipe came from that of a Green Bay restaurant which opened its doors in 1910... So I would not call Real Chili Cincinnati style chili, although its so darn similar. Just nitpicking and having fun at my coworker's expense who is from Cincinnati ;).
schubert65 | Oct. 30, 2007 at 6:48 a.m. (report)
Nice job Andy. We just visited the Madison location this past Saturday. After more than 15 years , the chili is the same and boy...Does it hit the spot on a chilly day.
Facebook Comments
Disclaimer: Please note that Facebook comments are posted through Facebook and cannot be approved, edited or declined by OnMilwaukee.com. The opinions expressed in Facebook comments do not necessarily reflect those of OnMilwaukee.com or its staff.