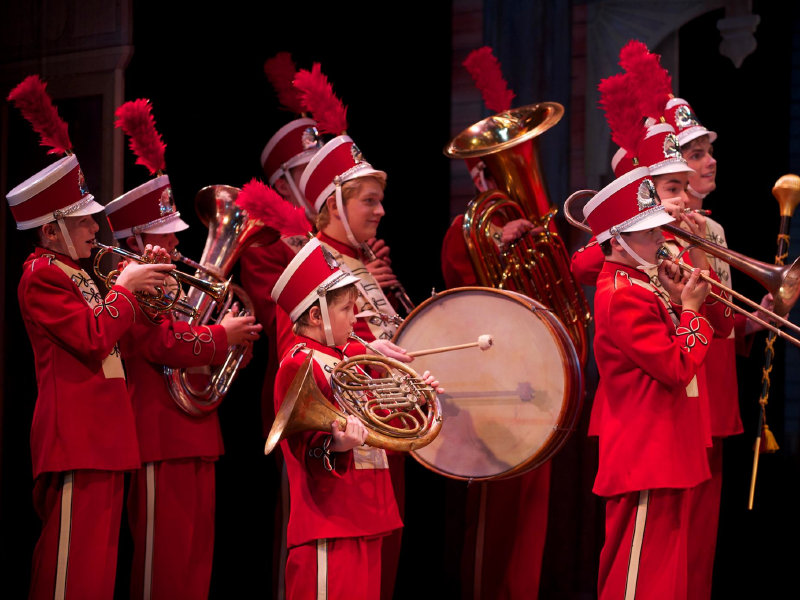 How financially healthy are our theater companies?
When the American economy sneezes, the country's not-for-profit arts groups catch a cold. They are delicate and fragile creatures in survival-of-the-fittest capitalism.
The economy did a lot more than sneeze three years ago, and some theater companies across the country shrank or died. Wisconsin's stage groups benefited from being financially stable before the crash and having smart management. Quick on their feet, they made budget adjustments that cost jobs and stretched staffs thin but kept the organizations solvent with little change in the artistic product.
State theater patrons demonstrated their commitment to their favorite companies by standing by those groups to a greater extent than happened in other areas of the country.
As the calendar year comes to a close, I asked five top theater managers to assess the current economic condition of professional theater in the state. All saw a brightening fiscal picture and were optimistic, with reservations. Definite trends have emerged on both the box office and contributed income ends of the business.
Individual ticket sales are more volatile than in the past. Some shows do exceedingly well, and others fail to reach their goals.
"If people really want to see something, they go," Next Act Theatre managing director Charles Kakuk said. "It's when they are on the fence – they may have gone in the past, and may choose to not go now."
Julie Swenson, the producing director of Renaissance Theaterworks, agrees and has an interesting perspective on the change in customer behavior. "People buy tickets to specific plays they want to see rather than support specific companies.
"That makes programing all the more important, and it makes the play selection process crucial and time consuming. We have to find the right plays that interest the public."
There were some vivid examples of "right plays" this fall. Next Act's revival of "Sylvia" was a big hit, exceeding its optimistic goal. Kakuk said the company's first production of the comedy 15 years ago was a key box office success in the troupe's history, and the show continues to attract audiences.
On the other hand, Next Act's first show of the season, "The Exonerated," which inaugurated the group's new Fifth Ward theater, didn't meet its ticket sales goal.
The Skylight Opera Theatre's just closed "Music Man" has managing director Amy S. Jensen whistling "Seventy-Six Trombones" through the holidays. Virtually every performance sold out, smashing and surpassing the box office goal by $40,000.
"We could have easily extended it by three weeks," Jensen said. Scheduling conflicts and problems prevented that from happening.
Following the general pattern for local companies, the Skylight came up short of goal for its first offering of the season, "The Rivals."
Page 1 of 2 (view all on one page)
Next >>
Talkbacks
hardgeminiguy | Jan. 3, 2012 at 9:38 a.m. (report)
NEXT TO NORMAL at the repertory theatre is AWFUL! i hated it but had season tickets so received the tickets. a GREAT REASON NOT to buy season tickets. It was extremely depressing and NOT entertainment. Yes, it was extremely well cast, acted, great customes but a TERRIBLE set. TRULY AWFUL, Boreing, nothing to look at except pipes. Why the rep did this i do not understand. I talked to a friend in chicago who saw NORMAL there and it had a real set--rooms with furniture which the rep should have done. 2 stars out of 5. . do not see the reps NEXT TO NORMAL. you will hate it.
jeffjay60 | Dec. 22, 2011 at 6:33 a.m. (report)
The good news is the quality and quantity of theater in Milwaukee is outstanding. As season ticket holders of Next Act and In Tandem, we regularly see Chamber Theater and Rep performances. The bad news is that not enough people know it. I've often wondered if a concentrated ad campaign in the north suburbs of Chicago, the Fox Valley and Madison might bring in more theater goers and as a result tourist dollars.
Facebook Comments
Disclaimer: Please note that Facebook comments are posted through Facebook and cannot be approved, edited or declined by OnMilwaukee.com. The opinions expressed in Facebook comments do not necessarily reflect those of OnMilwaukee.com or its staff.