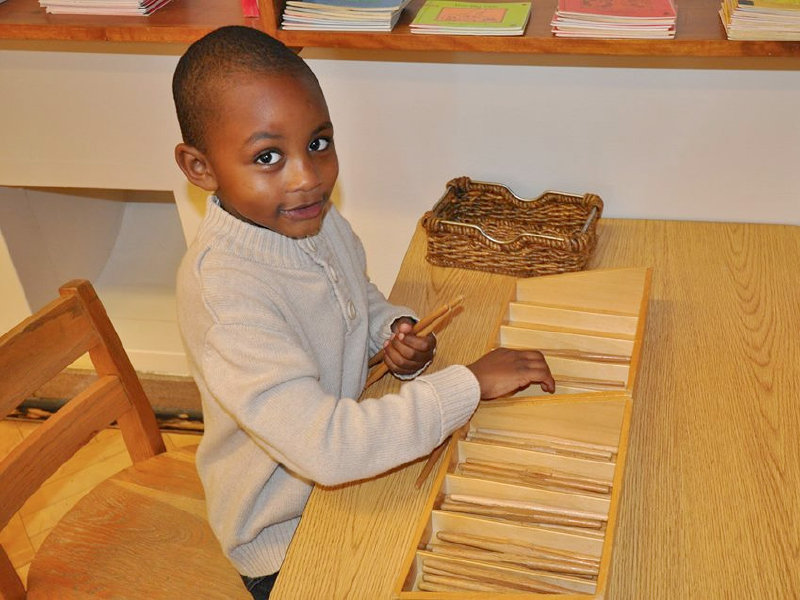 Public Montessori summit welcomes Milwaukee community
For the second year in a row, Milwaukee Public Schools' Montessori community has organized a free event for parents, students, teachers and supporters of public Montessori programs.
MPS is home to the largest grouping of public Montessori schools in the nation, with seven traditional public Montessori schools – Lloyd Barbee, Craig, Fernwood, Howard Avenue, Kosciuszko, MacDowell and Maryland Avenue – and one MPS-chartered school, Highland Community Montessori.
The summit, which takes place Saturday, Jan. 25 from noon until 4 p.m. at MacDowell Montessori, 6415 W. Mount Vernon Ave., is also a perfect opportunity for parents of young children and other community members curious about the Montessori method and about the schools.
In a 2010 report, the Milwaukee NAACP said the MPS Montessori schools offered the best opportunity to get a great education in the city. In 2012, Fernwood Montessori – which like many of the programs has a waiting list – was dubbed the only Milwaukee school to "significantly exceed expectations" by the Wisconsin Department of Public Instruction.
"We work hard to provide families information about this research-based, high quality educational program," says Andrea Corona, principal at MacDowell and organizer of this year's summit, which will draw attendees from all the MPS programs.
"Last year, we hosted the first Montessori Summit in an effort to engage the greater community in the Montessori philosophy." says Corona. "The event was a success, with more than 300 parents and community members in attendance."
At last year's event, Montessori community members networked and talked shop; each school had a display reflecting their own unique school cultures; and Trevor Eissler, author of "Montessori Madness," gave an entertaining and inspiring talk on the power of the Montessori method.
This year's speaker is Jacqueline Miller of Montessori Development Partnerships (MDP). Miller, who has 20 years' experience teaching in Montessori classrooms, is in preparing to launch a new Montessori school next year in Cleveland.
The event begins at noon with a tour of MacDowell's preschool, elementary, middle and high school classrooms, in which students will be engaged in Montessori work.
Miller will speak in the auditorium at 1:45 p.m. and an hour later there will be a quartet of breakout sessions.
Two are aimed at teachers: one will explain in more detail programs for teachers to learn the Montessori method, and the other is aimed at current Montessori teachers interested in exploring the new online professional development resource sponsored by AMI.
Two are directed toward parents: one for new and prospective parents who want to learn more, and another for parents of current Montessori students, who will learn how to continue to advocate for Montessori education for Milwaukee children.
"Attending an information session and taking a school tour are important steps in choosing a school or educational program for your child," says Corona. "But here, at the Montessori Summit, parents can observe students at work in the environment, and have their questions answered by the experts, our highly qualified, Montessori trained teaching staff.
"We hope to host this event each year, and encourage anyone interested in learning more about Montessori to attend!"
For more information, call MacDowell Montessori School at (414) 935-1400 or visit the event page on Facebook.
You can RSVP for the free event by emailing MontessoriSummit@gmail.com.
Facebook Comments
Disclaimer: Please note that Facebook comments are posted through Facebook and cannot be approved, edited or declined by OnMilwaukee.com. The opinions expressed in Facebook comments do not necessarily reflect those of OnMilwaukee.com or its staff.