Monday marked the beginning of the 2014-15 season for the Milwaukee Bucks with media day, and training camp begins today. New owners Wes Edens and Marc Lasry were on hand. New coach Jason Kidd led off the question-and-answer session. While many questions about the team will take time to answer, what is clear is that a new era has begun. Read more...
Editors' Pick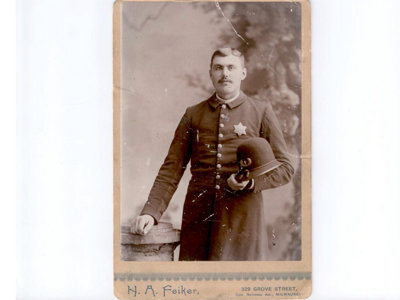 Today marks the 115th anniversary of the day Big John Kossow was bludgeoned to death on Milwaukee's South Side, making him the second police officer murdered on the job in the city.
See More Stories In Milwaukee Buzz …
Milwaukee Area Event Calendar
More Featured Articles
This morning, the legendary "Sweet Caroline" singer and Rock and Roll Hall of Famer Neil Diamond announced the dates for his upcoming world tour, including a stop at the BMO Harris Bradley Center for a show on April 9, 2015.
See More Stories In Music …
Journalist and documentary film producer Mark Siegrist found strong connections between veterans and others from Milwaukee and a former adversary. His "Bridge to Vietnam" will air on Milwaukee Public Television on Friday at 7:30 p.m.
See More Stories In Movies & TV …
No matter how much you try to dodge or avoid or fend it off, age comes for us all. But what if it ... didn't? That's the obvious yet unanswerable essential question driving Bill Andrews and Aubrey de Gray, the two scientists at the center of "The Immortalists," the thoroughly compelling new doc currently showing at the Milwaukee Film Festival.
See More Stories In Movies & TV …
From Our Partners
Acne on its own can be bad enough.  Dealing with trying to shave with acne can be misery.  But Sharpologist is all about enjoying your shave.  So I have collected wisdom from around the 'net-including Acne.org, forums, and my own experiences-to deal with the problem. Preparation Preparing the face for shaving is an important part of the process but with acne it requires some extra thought. In addition to hydrating the skin and hair, softening it for the shave, you also need to think about cleaning dirt and especially reducing the amount and spread of bacteria on the skin. I know squeezing a pimple isn't...
See More Stories From sharpologist.com …
From Kate Middleton to Carrie Underwood, you've likely seen a number of celebrity brides option for a "second look." No, we're not talking about a specific moment or photography element. A second bridal look has grown to become a popular trend within the world of weddings, where a bride opts to don a second gown for her wedding reception.
See More Stories From wedinmilwaukee.com …
By Talonda Lipsey-Brown - Dear Miss, You won't remember me or my name. You have flunked so many of us. On the other hand, I have often had thoughts about you and the other teachers, and about that institution which you call "school" and about the kids that you flunk. You flunk us right out [...]
See More Stories From schoolmattersmke.com …
Coming Soon On OnMilwaukee.com…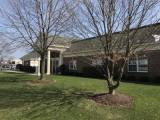 Carmex lip balm
Hue Tosa
Week 5 picks
Italian paintings at MAM