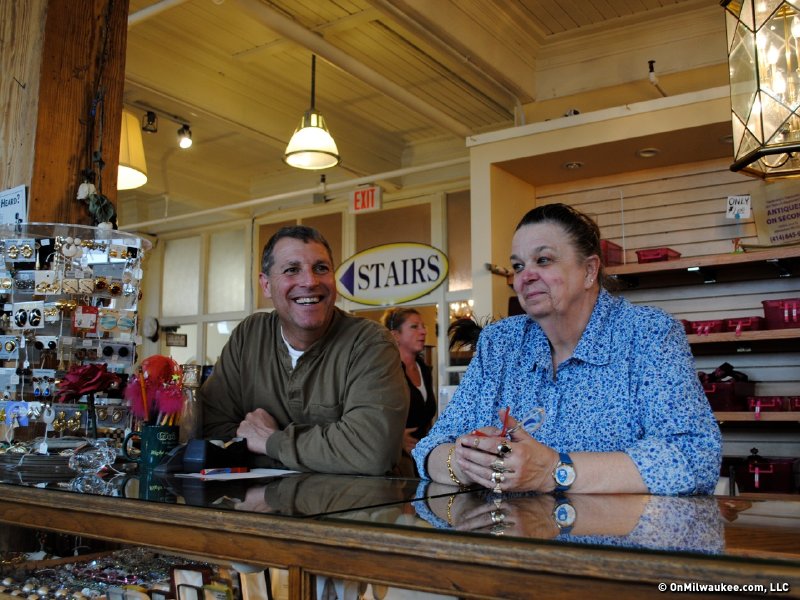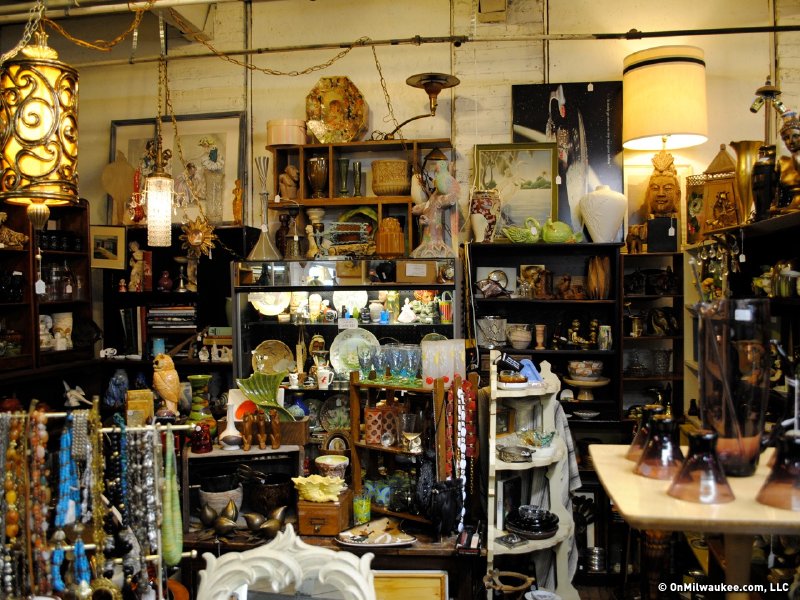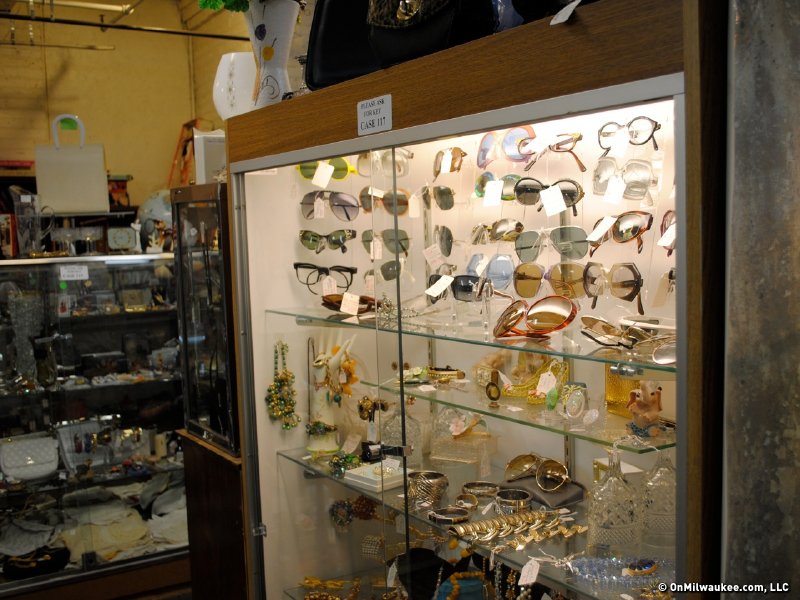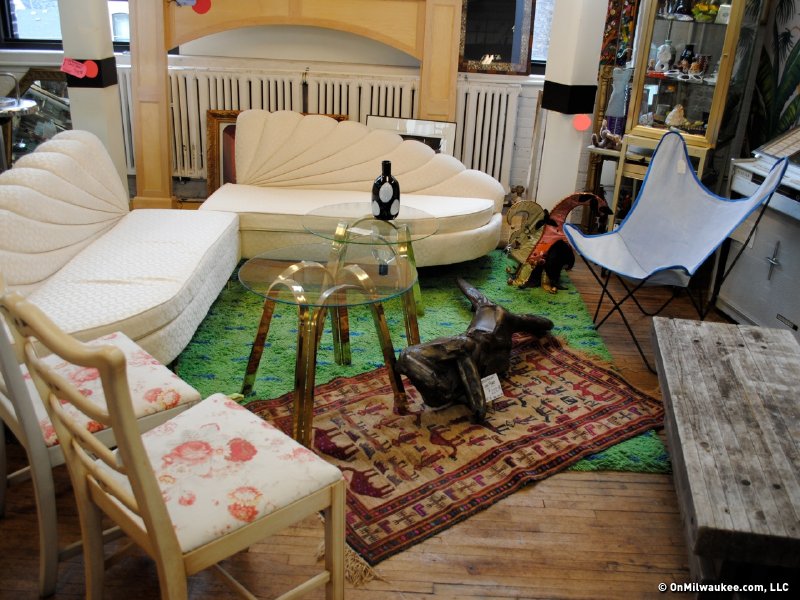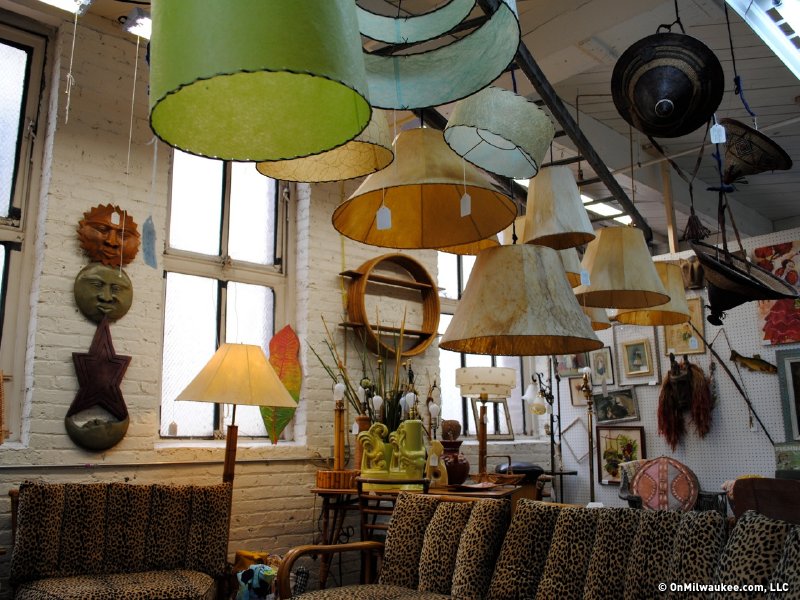 Antiques on Second settles in new space, ready for expansion
By Wednesday, June 1, Antiques on Second, 1039 S. 2nd St., will open its new 7,000-square foot wing. The expansion will bring the total floor area of the antique mall to 37,000 square feet across three floors, and make room for over 200 antique dealers.
Antiques on Second co-owner Sandra Kelsenberg gives the Wednesday, June 1 opening date for the new space, but co-owner Brian Belli is shooting for Friday, May 27.
The two antique dealers have a fun, interesting dynamic. Their upbeat attitude and love for what they do are part of what makes Antiques on Second a fantastic shopping space. And that devotion might just be necessary for them to keep their sanity, managing a mall that size and taking care of its 200 individual dealers.
"Just working with that many characters is a challenge," Kelsenberg says.
The Antiques on Second dealers offer an incredible array of items, from lamps, furniture, art work and housewares to niche dealers who sell film reels, posters, magnets, knives, vintage clothing, jewelry, musical instruments -- and everything in between. One dealer is a glass carver, another dealer specializes in 1950s and '60s items such as chrome kitchen furniture, Christmas ornaments and a huge collection of Barbie dolls.
"If we don't have it, you don't want it. And you probably don't need it," says Judy Alferi, a dealer with space in the mall.
"There's a diversity here, so you can find almost anything, not only antique glassware," says Belli. "But we don't sell working firearms. And, although it's a touchy subject, pornography. But nudes are OK."
The newest Walker's Point antique mall opened its doors in July 2010, and Kelsenberg says it was the right time for them to open. Kelsenberg worked in other antique malls for 10 years and both she and Belli had dealer space at Fox Skylight Antiques on South 1st Street before it closed.
"I thought about opening a mall over the years, then Brian retired (from the Greendale Police force), the other mall was closing, and this nice, bright building became available. It was good timing, it was just right," Kelsenberg says.
Previously, the Antiques on Second building was used for light manufacturing, housing a shoe company, then Snow White Uniforms. Current building owner Betsy Horsfield operated Canvasbacks, her women's sportswear manufacturing business, there after relocating when the business outgrew her basement.
"Betsy Horsfield has helped a great deal. After she sold her business, we took this building and revamped it to work for us, to make it comfortable, safe, pleasurable for people who come in," says Belli.
Antiques on Second draws daily shoppers from Madison and Chicago, including other dealers and regular antique buyers. "We find that we're becoming a destination," Belli says.
"Antiques on Second carries antiques for the 'everyman' – you don't need to be rich to shop here," says Alferi.
Kelsenberg and Belli work with every dealer to pick out and set up an area in the mall that best suits them and their items. Dealers are charged a flat rate of $1.50 per square foot for spaces that range from 8x10 to 18x25 feet. Entire showcases are also available for dealers from $45 to $60 per month. Dealers can even rent out individual shelves in shared cases.
Belli says they wanted a mix of the "antique with the modern," and that includes providing a typical retail setting for customers. They have two cash registers to help people check out quickly.
"And when you buy your treasure, you get it wrapped for you," Belli says. Page 1 of 2 (view all on one page)
Next >>
Talkbacks
mrjohnthiel | Jan. 22, 2012 at 9:04 p.m. (report)
I wish I could give a rating based on the contents of the store but I didn't get past from front desk. I was barely 3 feet in the door when the Gestapos that control security jumped all over me for carrying my bag. They informed me of their store policy to not allow bags inside. My bag contained an inhaler and several medicines I need with me. I politely explained that them and was told i should take what I needed and stick it in my pockets because my bad was not allowed in. I understand their policy but the tone an attitude they displayed was down right degrading. I buy several thousand dollars worth of antiques each year but will never spend a dime at this place even if they lift their ridiculous ban on bag and purses.
lilawatts | May 26, 2011 at 1:45 a.m. (report)
Best article! Best place to find and print coupons of major brands during holidays is "Printapons" search online and find.
Facebook Comments
Disclaimer: Please note that Facebook comments are posted through Facebook and cannot be approved, edited or declined by OnMilwaukee.com. The opinions expressed in Facebook comments do not necessarily reflect those of OnMilwaukee.com or its staff.