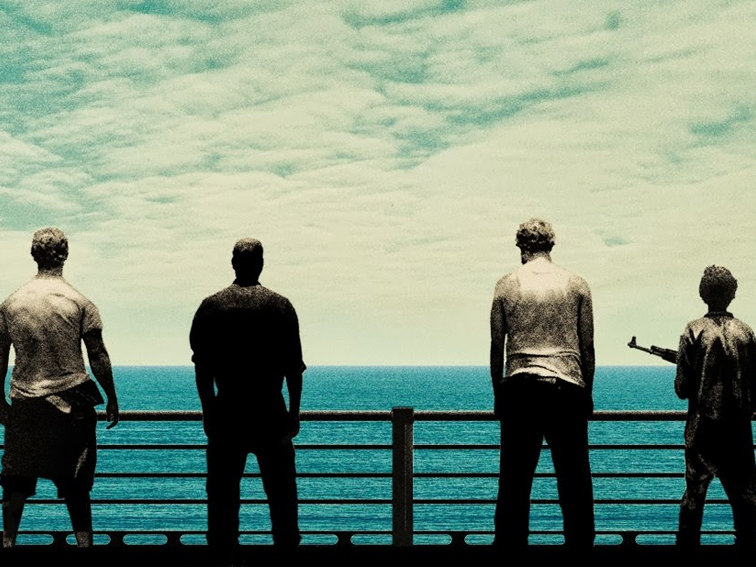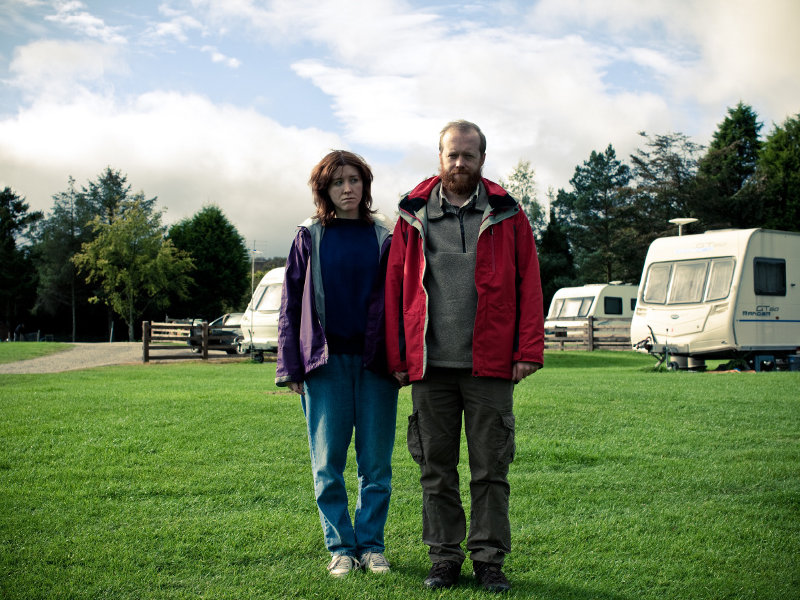 The best of the rest of the 2013 Milwaukee Film Festival
After two weeks of feasting on excellent movies, enlightening conversation and my body weight in Junior Mints, the Milwaukee Film Festival is coming to an end Thursday night with its closing night selection "Blood Brother."
Of course, there are still a couple of high profile features still to come. There's the much anticipated "August: Osage County" and "Ain't Them Bodies Saints," the Sundance smash from Milwaukee native David Lowery that managed to sneak into the lineup at the last minute (hey, better late than never). And then there are the smaller films you may have missed to see other, sexier options. Luckily, a couple of those solid, low-key options still have screenings left on the schedule. Here are five of my recommendations for the festival's final run.
I've always said that a good documentary can take the most dull and seemingly mundane topics, and turn them into something riveting. By that definition, Ben Lewis' "Google and the World Brain" does a fabulous job, turning a look at Google Books – a project dedicated to scanning every book into an all-access library – into an ominous, creepy real-life techno-thriller.
In its hope to cover the entire debate – the unnerving idea of a profit-based company holding all literature and knowledge, people's role in the future of books, fair use violations and more – the documentary gets dangerously close to simply being an info-dump. Lewis, however, sharply crafts the film into something more compelling than merely the facts. It's a movie of haunting portent, where people are not needed, books are merely "an extra long tweet" and all the world's information is used and disseminated at the will and price of the almighty Google. "The Internship" would be so proud.
"Closed Curtain" is a movie that requires a lot from its audience. It expects you to know who Iranian director Jafar Panahi is and recognize him – and his films – when he appears on screen. It expects you to know his sad predicament (he's currently under house arrest and banned from making movies in Iran; his last effort, "This is Not a Film," was smuggled out of the country in a cake), and it expects you to be comfortable with Iranian cinema, a deliberately paced, symbolic style of filmmaking with a tendency to intricately blur the lines of art and reality.
With all of that imperative homework inside and outside the theater (plus Iranian cinema's usual quietly flummoxing mind games), it'd be fair to say that "Closed Curtain" is more a movie for its creator and insiders than for anyone else. That can make Panahi's latest – a story of a secluded writer and suicidal young woman who end up being different parts the director's complicated psyche – frustrating and a bit of a test. But it's also still fascinating to watch a director – a man apart in many ways – try to understand his feelings and his unique situation in the best way he knows how: making movies.
Tina and Chris (Alice Lowe and Steve Oram) are the titular tourists in the British import "Sightseers." They're a cute young couple taking a tour of England's most mundane hot spots, such as a pencil museum. Along the way, however, the relationship starts to hit the rocks, partly because life on the road reveals Chris to be a mean grump to sweet but feeble Tina. And also because he has a habit of viciously killing people who annoy him … which is seemingly everybody. The result is a bit like a mumblecore relationship drama where people occasionally get bludgeoned.
Even if you know what to expect going into "Sightseers," you don't really know what you're about to get (guilty as charged). Director Ben Wheatley's twisted sense of humor is a couple of shades darker than pitch-black, with the story's dark edge simmering under its unassuming characters until it explodes in brutal outbursts. At the same time, Wheatley spends more time focusing on the mundane than the murderous, and the relaxed pace and deadpan style threatens to snuff out the fun of the fabulously dark proceedings.
Still, when "Sightseers" lets loose, it's a bizarre bloody good time, and the hilarious final scene is the perfect way to bring the trip to an end.
Is there enough room in the world for two movies about freighters hijacked in the middle of the ocean by Somali pirates? "Captain Phillips," the big Hollywood version starring Tom Hanks, has yet to come out, but it's going to have a lot to live up to after "A Hijacking." What writer-director Tobias Lindholm's film lacks in title creativity (not that "Captain Phillips" is much better but hey, we're nitpicking), it completely makes up for in startlingly authentic tension.
As you may have guessed, Lindholm's film is about a hijacking on the high seas, viewed through the eyes of Mikkel (Pilou Asbaek), the boat's chef who's thrown into a crucial role after the pirates come aboard. Interestingly, that's not Lindholm's focus. Instead, he spends just as much time half a world away at the shipping company's office, as Peter the CEO (a terrific Soren Malling) cautiously attempts to negotiate with the pirates.
As the days and months crawl by, all sides of the situation feel the pressure. Peter's cool, calculated business savvy is pushed further and further to the breaking point by the tedious negotiations. Meanwhile, Mikkel goes from fearful to frustrated, doing whatever he can to move things forward like careful attempts to bond with their captors. In both cases, one false move or statement could end what basically comes down to a glorified business poker game with human chips.
A story in which the gun-wielding action sequences (the hijacking itself is never seen) take a back seat to boardroom discussions and conference calls doesn't exactly sound like a pulse-pounding thriller on paper. Yet somehow, Lindholm's methodical, slow boil approach ends up breathtakingly intense and strikingly real. It's a tautly crafted look at the tenuous intersection of business and humanity that will certainly be a tough act for "Captain Phillips" to follow.
It seems I've accidentally landed on a theme for these five selections: slow burn. And besides attempting to set the ocean on fire with a heating pad, burns don't get much slower than Michael Noer's "Northwest."
Even just coming in at 91 minutes, the Danish crime drama – about a young small-time crook who begins working for a new local crime lord and ends up dragging himself and his younger brother into the middle of a gang war – takes its sweet, low-key time in setting up the dominoes. It's easy to see what's coming a mile away. After all, very few crime stories have ended with the phrase, "happily ever after." As presented by Noer, though, the inevitable final act explosion of emotion and violence still leaves quite an impressive impact even after sitting through its sometimes ponderous 75-minute fuse.
Facebook Comments
Disclaimer: Please note that Facebook comments are posted through Facebook and cannot be approved, edited or declined by OnMilwaukee.com. The opinions expressed in Facebook comments do not necessarily reflect those of OnMilwaukee.com or its staff.