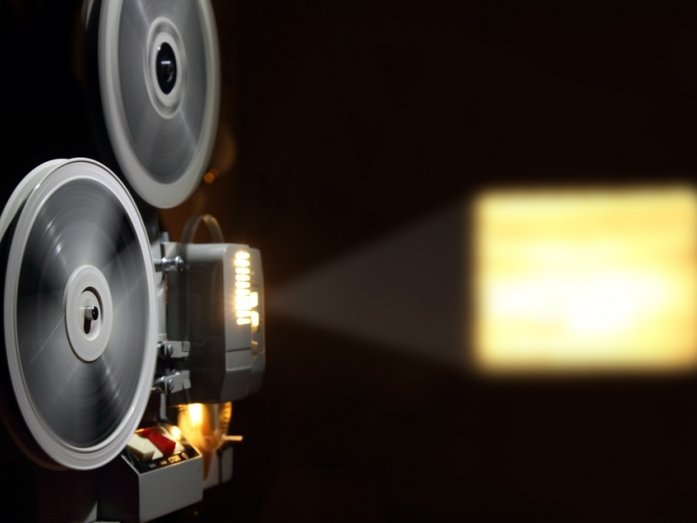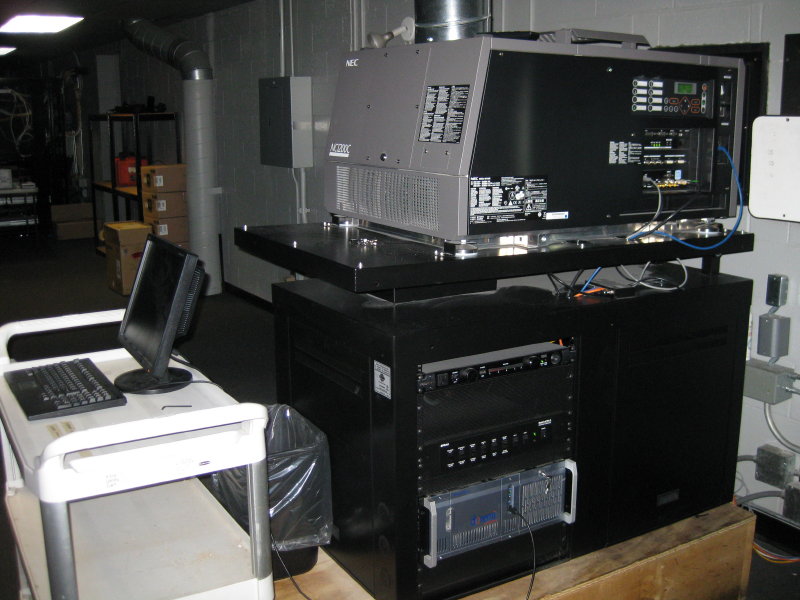 Where have all the projectionists gone?
One of the most iconic elements of the movie theater is the film reel. When a movie starts, audiences imagine a thin strip of film unfurling from a spinning reel and passing in front of an illuminated bulb, creating all sorts of magical moving pictures on the big screen.
As it turns out, that classic mental image is now more the work of imagination than reality. If you were to go up into your local theater's projection booth, you might still find an old mechanical film projector, but it'd be likely collecting dust next to its replacement: the digital projector. You wouldn't find many people up there either, as most projectionists have been replaced by computerized automation.
The switch to digital has been met with passionate arguments from both sides. In the case of digital, it's seen as a cheaper and more consistent format. According to a Los Angeles Times article from last April, a digital print of a movie costs only $150; a celluloid film print, on the other hand, costs about $1,500 to ship, and that print could be easily ruined with one bad showing, leaving scratches and marks on the film.
On the other hand, there is some hesitation from filmmakers, critics and cinephiles. Director Christopher Nolan has filmed all of his Batman features on film and is worried about the complete abandonment of the format. His argument is that digital isn't going anywhere, but film – a uniquely beautiful medium – could easily die off.
Quentin Tarantino dramatically echoed Nolan's argument late last year during a roundtable interview with The Hollywood Reporter, saying that digital projection was simply "television in public." According to the writer-director, its increasing popularity is pushing the two-time Oscar winner toward retirement.
But what about the projectionists and technicians themselves whose craftsmanship and eye for detail has almost always been unheralded, hidden behind the projector, but is now unneeded in most theaters? How do they feel about the sudden shift?
Mike Cairns started learning the craft under the guidance of a union projectionist named Drago at the old Southtown Cinema in the mid-'90s. He worked there, as well as at several other theaters, before moving in 2001 to the Marcus Ridge Cinema in New Berlin. He used to work at the Ridge almost exclusively as a projectionist, but since the theater turned to digital projection in September 2011, he now works the floor as an assistant manager and rarely ever has to worry about starting a movie.
"(The digital switch) was always something we knew would happen," Cairns said. "Every time I had a review or something, we would talk about it and knew it was off in the future. We expected that it would come in the next four or five years, but then all of a sudden, it was happening in a year."
The rush for digital projectors erupted with the release of "Avatar." Theaters rushed to get digital projectors for James Cameron's hit, whose 3-D magic could only be projected digitally. As 3-D got more popular and the cost effectiveness of digital became more apparent, more and more theaters switched.
Finding a movie theater that projects film now is almost impossible. All Marcus theaters switched to completely digital projection around 2011. The Mayfair Mall AMC switched over completely in the beginning of the year. Even the Oriental Theatre, a movie house drenched in tradition and classic décor, switched over to digital. They still have a film projector, but it is mostly only used for film festivals and special screenings. The Downer still projects 35mm film, but they will be switching over likely by the end of April.
The Rosebud and Times Cinemas both still project film, but according to staffing manager and projectionist Maggie Schleicher, a change is likely for the future.
"I think everybody is switching in the industry if they haven't already," Schleicher said. "Movie studios prefer to release digital access, and film prints are getting harder and harder to come by."
Schleicher believes there are several advantages to a switch to digital projectors other than greater access to more film prints, especially for audiences.
"The only way to really tell is something is film versus digital is probably a negative aspect," Schleicher noted. "If you see a scratch on the movie, then you know it is film."
The transition to digital isn't always flawless. Cairns noted that in the early days of the switch, they had plenty of issues. Lights wouldn't dim correctly, some movies wouldn't start and as with any computer, there were bugs. Even now, there are some concerns.
"It's probably scary for some people to rely on computers, and it still is a little scary," Cairns said. "This theater can be brought to its knees a lot easier now if there's a power outage. Before, it would take a matter of minutes of people running around, spinning some platters, moving physical projectors and popping the sound back in. Now you're waiting for computers to reboot. It's the same thing with occasional glitches."
Even with these small issues and his personal connection of having over 15 years of work up in the projection booth working with film prints, Cairns finds digital projection to be a superior format.
"When we had some of the film projectors running alongside the digital ones, you could see the difference," Cairns said. "A part of the screen would be a little blurry, or the aperture plates could put a little shadow on one side. It might get scratched for a couple of reels. It was messy looking, and when you had a print here for a while, it looked bad."
There certainly is a sense of nostalgia, for many movie fans and projectionists, for classic 35mm film and the intricate process of threading, weaving and splicing of film in order to turn celluloid into entertainment. But for the average moviegoer, the digital experience appears to be more consistent, and according to Cairns, the advantages of the new technology currently outweigh the sentimentality for the past.
"There's parts of (film projection) that I liked, but I love technology and the way things are now," Cairns said. "I don't miss my old Mac that I got in 1991."
Talkbacks
Milly | March 13, 2013 at 10:56 a.m. (report)
Great article. Brought up a lot of thoughts for me. I worked in a movie theater (Prospect Mall - RIP) during the time the projectionists' union broke up (late '80s). Highly skilled men and women earning a livable wage were let go and instead, they trained us, the vendors/vendettes and ushers, how to lace and run a film. Although it was fun to learn how to do it, and I enjoyed being the "girl in the box," if something went wrong with the film, and it often did, I had very few trouble-shooting skills. I was instructed to give out a stack of movie passes and apologize when this happened. There were a lot of disappointed moviegoers back then. Too bad about the projectionists' union, in my opinion, but digital projection has simplified things and made the viewers' experience more of a sure thing.
Photodavie | March 13, 2013 at 8:43 a.m. (report)
I do not see a single bad thing about digital projection. No more needing to see a film the weekend it comes out to ensure it looks nice and is't all scratched. I'm glad MKE finally came around. In 2010/2011 most major cities had converted to digital. In MKE iPic was the only theater offering dgital projection.
Facebook Comments
Disclaimer: Please note that Facebook comments are posted through Facebook and cannot be approved, edited or declined by OnMilwaukee.com. The opinions expressed in Facebook comments do not necessarily reflect those of OnMilwaukee.com or its staff.