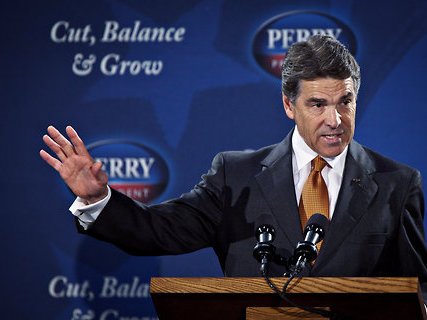 Social media another broadcast outlet for politicians
In politics and public service, it is important to get the word out.
Technology has elevated the possible ways in which people connect. First there was word of mouth, and everything else – print, phone, radio, TV, internet, email, mobile phone, social media – all stem from that.
"It's all about direct access to people," said Brendan Conway, the communications director for Milwaukee County Executive Chris Abele. "A direct line to people is important."
Conway, who has recently stepped into his new role, plans to utilize social media outlets to increase awareness of what Abele and county officials are working on. He now oversees a Facebook profile page and two different Twitter feeds (@MkeCoExecPress and @MkeCountyExec), one for messages direct to the public and another meant for media outlets to follow.
"They both are open for anyone to follow," Conway said of the Twitter feeds. "It will be used for official messages, press releases, or to get information out in a possible crisis situation ... or it can be a direct line to my former colleagues."
But, as in any form of telling a story, the medium can be used to offer a behind-the-scenes look, and in this case at the working life in public office.
"Last week we had the food trucks here for lunch. We decided to make a little poll and the vendors got involved to spread the word to get votes. It was a chance for us to share something and have a little fun," Conway said.
The problem for those trying to steer a message, because of easy access to social media, is it may be hard to keep the communications on point. Case in point: the messages sent by former presidential candidate Texas governor Rick Perry.
"(Perry) tweeted out that his campaign was heading onward to another state after one election, before he told his staff," said Rich Edson of the Fox Business Network while pointing out how social media has changed the political landscape. "Now people can follow the candidates on Twitter, and they now have access to all the spokespeople for all the campaigns."
No matter the positives or negatives that may come along, the greater opportunity to connect with constituents cannot be ignored.
"I want to incorporate more of this into the daily work flow," Conway said of messaging through social media. "I'd like to see it grow."
Music In The Morning: Gretchen Bartlett will be the new voice you hear doing the morning drive on 94.5 The Lake on WLWK-FM. She may sound familiar, as she has been voice tracking segments for evenings and weekends on the station since January. Bartlett will start her new shift later this month.
Caine's Arcade: Expect this small film on a 9-year-old who built his own arcade out of cardboard to go viral if it hasn't already. It is a great example of how the internet can bring a community together to support one person's imagination.
Network Morning Race: As the network morning news shows continue to battle for positioning, it is easy to see the front-runners ... especially in Milwaukee. With Katie Couric guest hosting on ABC's "Good Morning America" on WISN-TV Ch. 12 and the Sarah Palin counter-programming on the "Today Show" on WTMJ-TV Ch. 4, it is easy to understand they command most of the ratings.
However, households not tuned into these two are still avoiding the struggling "CBS This Morning" with Gayle King and Charlie Rose. In fact, WITI-TV Fox 6 and the Fox News Channel get higher numbers. According to Nielsen, "FOX and Friends" had a 7,000 to 5,000 household gain on "CBS This Morning." It will be interesting to see how long CBS stays with its current and relatively new offering.
Fore: Last weekend's Masters was the beginning of the TV golf season. WDJT-TV CBS 58 will keep the greens groomed with the RBC Heritage this Saturday and Sunday.
Facebook Comments
Disclaimer: Please note that Facebook comments are posted through Facebook and cannot be approved, edited or declined by OnMilwaukee.com. The opinions expressed in Facebook comments do not necessarily reflect those of OnMilwaukee.com or its staff.