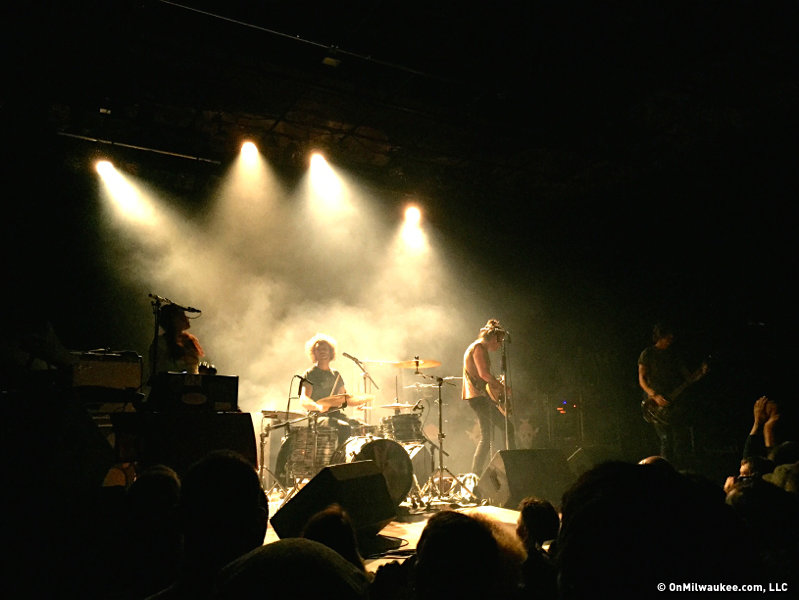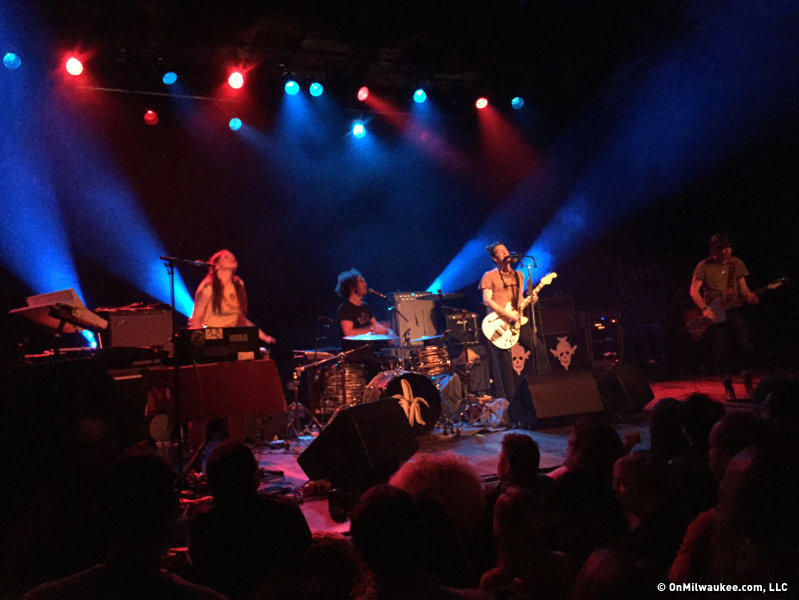 I've been lucky enough to see the Dandy Warhols live several times over the last few years. But each time, I've had to travel to Chicago or Madison to hear them, which is a small sacrifice for one of my favorite bands over the last 15-plus years.
So the opportunity to see the Dandys at Turner Hall was a welcome one, and as usual, provided for a great venue to see the Portland-based band Saturday night. If these four rockers are getting mellower with age, it's only a welcome change, as their 90-minute set felt neither dated or sleepy. From glam to trance to electronic dance, it felt just right.
By far, this band's best work came from 2000's "Thirteen Tales from Urban Bohemia," and last time I saw them, they played that whole album in order to celebrate its 13th anniversary.
But the Dandy Warhols are much more than that incredible album. I love the album before, "The Dandy Warhols Come Down," and the one after, "Welcome to the Monkey House," and bits and pieces of other records, too.
Fortunately, the Dandys touched on all these records, old and not so old, sending the medium-sized, but knowledgeable crowd into a trance-like state with "Be-In," "I Love You" and "The Last High," sprinkling in the higher-energy singles like "Not If You Were the Last Junkie on Earth" and, of course, "Bohemian Like You."
After 2010's "The Capitol Years," (and really, from "Dig"), fans learned there are two versions of the Dandy Warhols: the over-produced, radio friendly one and the under-produced band's preference. We got both tonight, but more of the stripped down experience with "We Used To Be Friends." Courtney Taylor-Taylor performed a beautiful solo version of "Every Day is a Holiday," which I've heard at each of the last four shows – and it doesn't get old.
Taylor-Taylor, of course, never got too excitable, but that's his style. He sounded just a little raspy at times, but gave it his all, even if some of the songs were a little slower than on the records. H…
Read more...