If you've never heard of floating and sensory deprivation tanks, let us answer this question for you: it's not a form of torture. Rather, some consider it the ultimate form of relaxation, injury recovery and meditation, and it's coming to Milwaukee in mere weeks.
Andy Larson, who discovered the art of floating first on Kickstarter then in a now-defunct one-off float center in Waukesha, has floated all over the country. It didn't take much convincing for him to get into the business himself and he will open Float Milwaukee in mid-August in Walker's Point.
According to Larson, spending in hour in a super-salinated, silent, pitch-black tank, just might change your life. And no, you're not locked inside. You can even set the lights low while you get used to the sensation.
"I'm trying to do clean, upscale and spa-like," says Larson, who is a CPA by day. "I want it to be comfortable for everyone."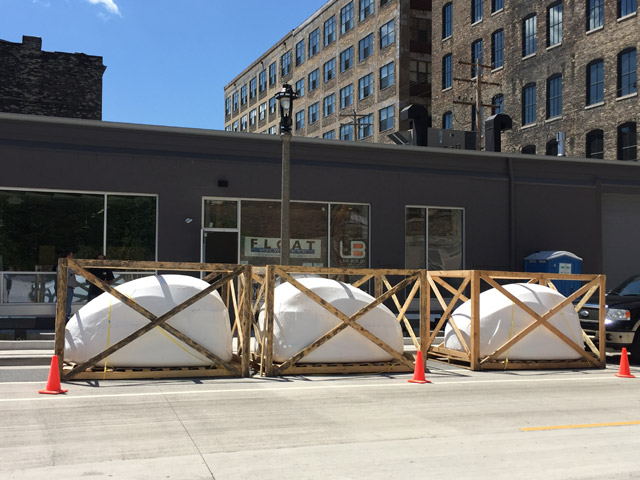 The location at 211 W. Freshwater Way has room for five float tanks, but Larson will start with three. He says it's not a claustrophobic experience at all, and the water is filtered and cleaned completely to achieve a very sterile float.
To answer another question, floating is nothing like those aqua tubes in the mall – enthusiasts, athletes and people who like to meditate, report a sensation of total relaxation (and even out-of-body-experiences) when they find themselves weightless, devoid of all physical sensations.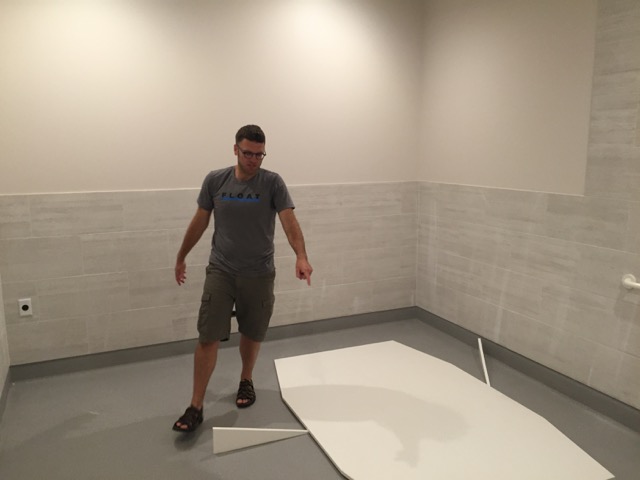 Each tank holds approximately 10 inches of water with 900 pounds of dissolved Epsom salts, which enable a person to float effortlessly. The water is heated to an average skin temperature (93.5 degrees) which reduces the sensation between body and water. The tanks are fully ventilated and water is sterilized using hydrogen peroxide. The entire volume of the water/salt solution is circulated and filtered three times between each float using ozone and UV.
Each room is totally private with a shower. Inside, the vibe is very much like a high-e…
Read more...