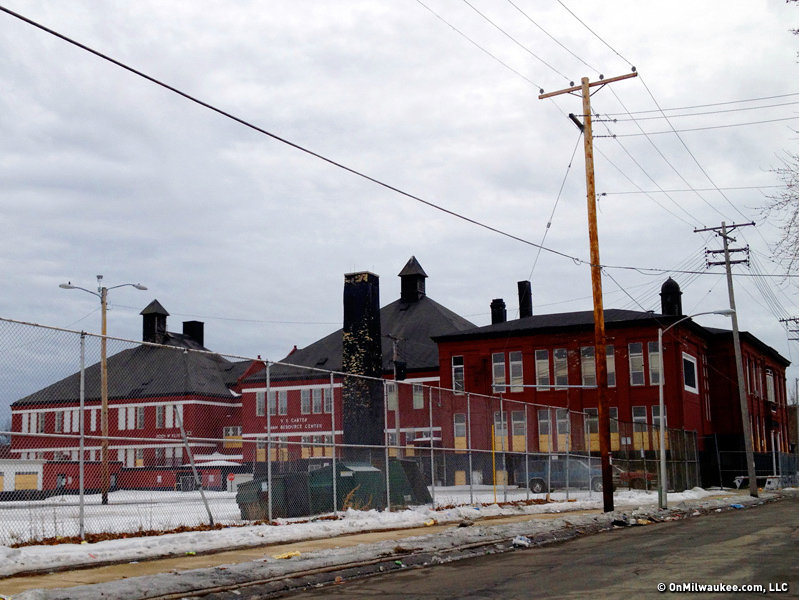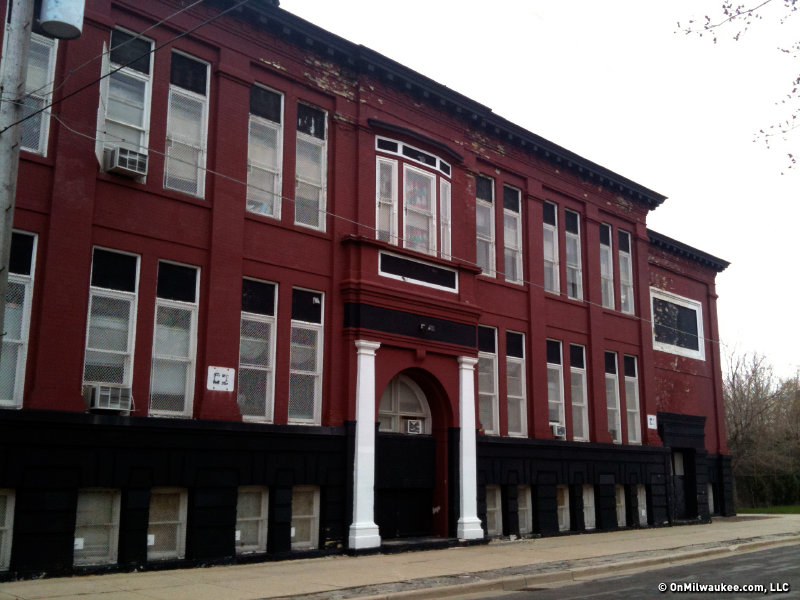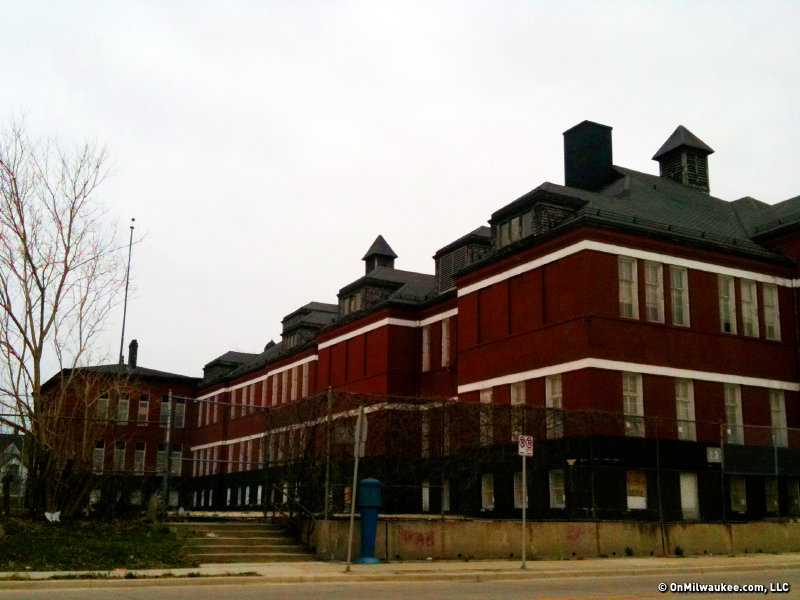 In February, I wrote about the fact that the old McKinley School on 20th and Vliet is in danger of coming down. The details of that situation can be read here.
The school is an unusual one in Milwaukee and deserves to be saved. Ald. Bob Bauman, in whose district the old school is located, has petitioned the city's Historic Preservation Commission for historic designation.
The distinctive building, with broad, hipped roofs with cupolas and louvered lanterns, had been sold by MPS in the early 1980s to the private school and day care which ran it until a fire shut it down last year.
When I spoke to Ald. Bauman about the property in June he said he'd gone inside and found pipes had been looted and the building was in a poor state in general.
Carlen Hatala, of the city's historic preservation office, has been digging up history for the documentation of the building in preparation for the Sept. 8 hearing at City Hall.
Full details of the 3 p.m. hearing, including PDFs of the application for landmarking, letters to adjacent property owners, etc., can be found here. Check out the application for an extremely detailed description of the building's architecture.
For a time, I had thought the original building to be the work of Walter Holbrook, who designed the other District 15 school, nearby on 27th Street (now named for James Groppi). Sorting out the details of these old schools is often difficult due to quirky documentation and sometimes flat out erroneous info.
Last week, after I worked with Hatala -- who was diligently digging and who helped get to the bottom of what seems like the proper attribution -- she agreed that it's often challenging work.
"It is odd," she said, "(the Common Council) authorizes MPS to advertise for plans, etc.  Next thing they are approving the installation of a boiler.  The proceedings skip over the accepting of the plans, etc."
As for the fact that MPS' documentation suggested a different architect than Holbrook for 27th Street Scho…
Read more...