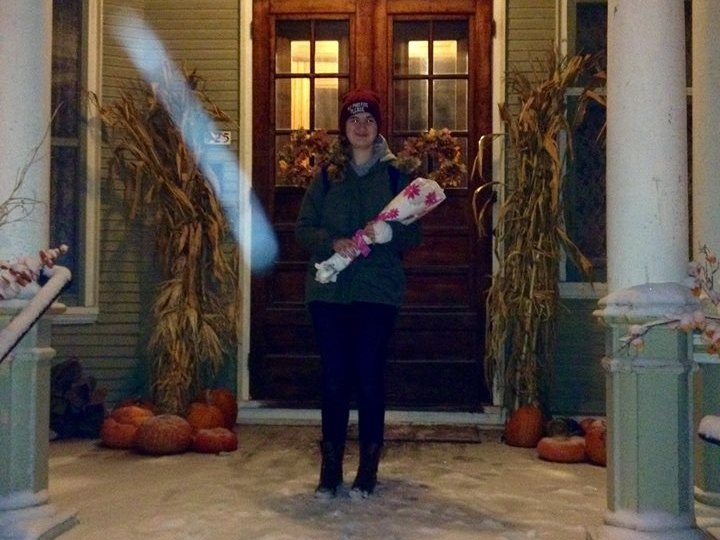 When Mayor Tom Barrett visited Highland Community School on Monday to welcome home a group of adolescent students from China, the trip -- according to the students themselves -- wasn't officially over yet. Today, it is officially complete.
The 16 eighth- and ninth-grade students traveled to participate in China's first-ever Montessori Model United Nations (MMUN) International Conference, in Zhengzhou in Henan Province. They landed there on Nov. 14 after a 27-hour journey, and details of the trip are here.
Though the group -- which posted frequent updates on Facebook and its Tumblr blog -- returned via O'Hare on Friday and was welcomed back in an event at the school yesterday with the mayor, the students posted this on Saturday:
"If you see HCS adolescents wearing their sky blue MMUN (Montessori Model UN) wristbands early next week, they are wearing them as a symbol of support for Sophia and to express that our trip is not complete until EVERYONE is home!"
Sophia Westcott didn't come home with her 15 classmates last week because after a freak accident at breakfast on Thursday, she was in the hospital, an experience she wrote about on the school blog.
Though she herself was feeling at fault -- writing, "I realize how much of a burden I am being and I apologize for that" -- her friends definitely didn't seem to feel the same way and later the same day posted on Facebook, "Breaking news from Zhengzhou: Sophia just released from Zhengzhou Yihe Hospital!"
As a parent of a child at a school discussing taking part in the MMUN, as well as a public Montessori booster, I followed the Highland adolescents' trip with interest. And when I heard about Sophia, I thought about her, the dedicated teacher who remained behind with her in China -- Veronica Mancheno -- and especially Sophia's parents back in Milwaukee and what they all must be feeling.
Now, I'm thrilled to be able to report that Westcott is home -- having touched down at O'Hare at around 11 last night -- as …
Read more...