A lot has changed in Milwaukee over the years, and especially lately a lot has changed in Bay View. But one thing that's remained constant for 125 years is the white clapboard tavern on the corner of Ellen Street, where Kinnickinnic Avenue bends off to the right.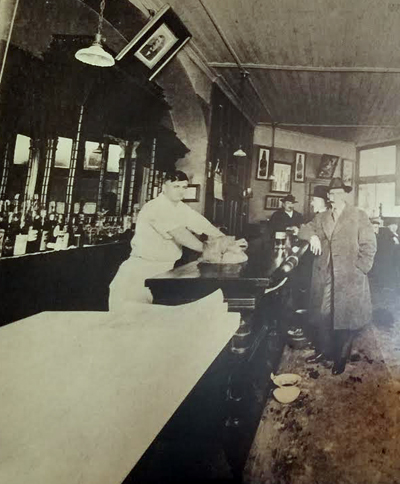 One of the oldest watering holes in the city, the White House, 2900 S. Kinnickinnic Ave., is celebrating its 125th birthday on Saturday and Sunday, Oct. 1 and 2 with a weekend of drink specials, games, raffles, food and more, as well as a food drive to benefit Hunger Task Force (an annual birthday tradition at the bar).
William Kneisler built the tavern with a loan from the Schlitz Brewing Company, making the tavern a Schlitz tied house, meaning it sold only that brewery's products when it opened in 1891.
Like many taverns, the White House quickly became a neighborhood gathering place, one where election results were waited out, one where mail was stored for neighbors, one that rented rooms out to residents and one that, of course, sold beer by the bucket to hard-working Milwaukeeans.
"Kneisler paid this loan off pretty quick, and was no longer beholden to selling only Schlitz beer, after only a few years," says bar manager Matthew Langoehr. "In some of the old photos however, you can see the classic Schlitz palm tree and Schlitz logo."
The White House remains a neighborhood magnet, even now with so much competition in the neighborhood. It's a place for volleyball, a place to plug the jukebox, a place to play some board games with friends, a place to buy your mug and store it up on the shelf for your next visit. It's a beloved, neighborhood place, and has been for many generations.
"One of the things that sets the Historic White House apart from some of these other classic taverns is, it has always been a tavern," says Langoehr. "Some have started as boarding houses, union halls, etc., but William Kneisler built the tavern in 1890, as what it still stands as today.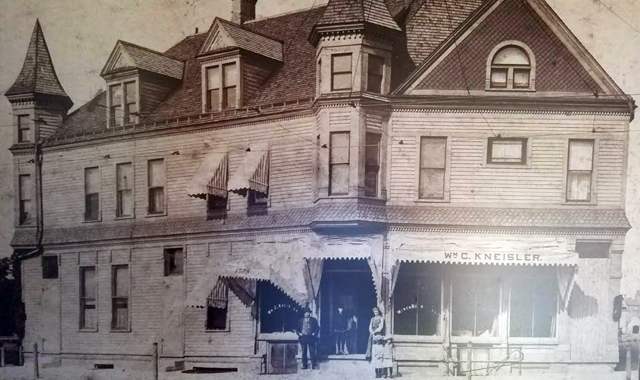 "Even during prohibition,…
Read more...