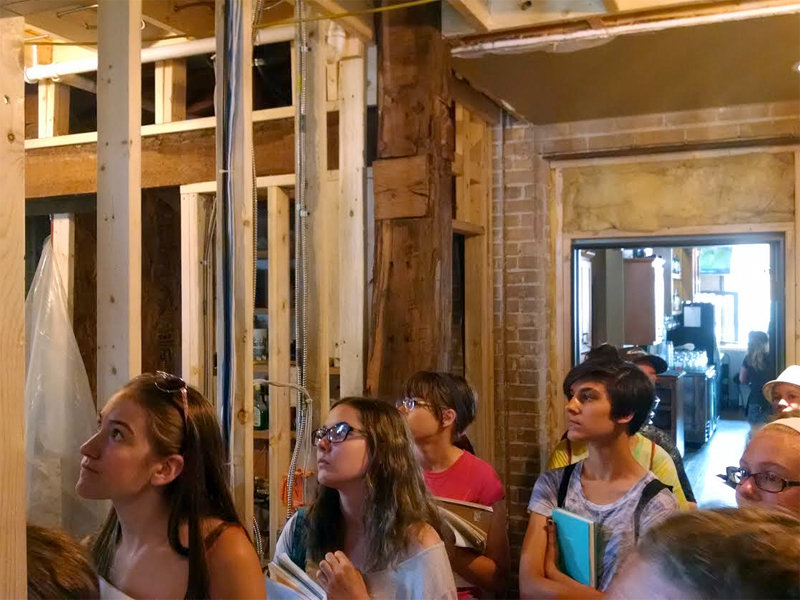 There are perks to this job, but few more rewarding than some of the emails I receive from readers. While kind words from friends are always appreciated and treasured, hearing from folks I don't know reminds me of the reach that some stories have.
Last week, I got a message from Paul Walter, a 7th grade teacher and co-facilitator at the Slinger Future Authors' Camp, a youth program at Slinger High School that's part of UW-Oshkosh's Fox Valley Writing Project (which is, in turn, affiliated with the National Writing Project).
"While gearing up for this year's camp," he wrote, "I was impressed by the Urban Spelunking stories featured on OnMilwaukee.com and discussed on 88.9.  (Co-facilitator) Robyn (Bindrich) and I spoke to our friend and high school sociology teaching cohort, Nate Grimm, about potentially incorporating the Urban Spelunking idea into our camp. Since Slinger isn't exactly an urban setting, Robyn and I decided on the term Suburban Spelunking, and Nate was kind enough to connect us to some of the community contacts he's made through his Slinger Community Nights. "
Last week, Walter and Bindrich took 17 middle and high school students on a walking tour of downtown Slinger and visited three locations.
"We started with Ken and Sue Blaine showing us around their salvage yard, which was the site of the old Storck Brewery (pictured below)," Walter wrote. "They explained how Storck made it through Prohibition by selling ice cream, while still secretly keeping the beer flowing and shared with us other aspects of the historic operation.  They then transitioned to Ken's racing career at the nearby Slinger Speedway, 'The World's Fastest Quarter Mile Oval,' and their current salvage operation. We even got a 'safety' demonstration regarding auto glass as wide-eyed campers took turns throwing rocks through the front and rear windshields of a Chevy Impala.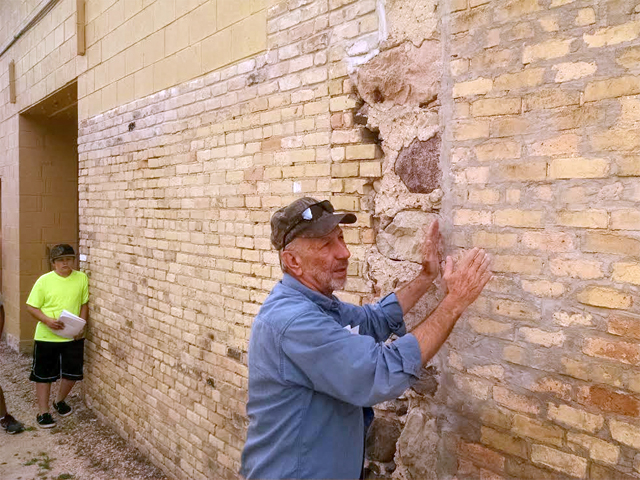 "From Blaine's Auto and Truck Parts, we moved onto 80-plus-year-old Joe Merten's garage.  Joe gave us a …
Read more...