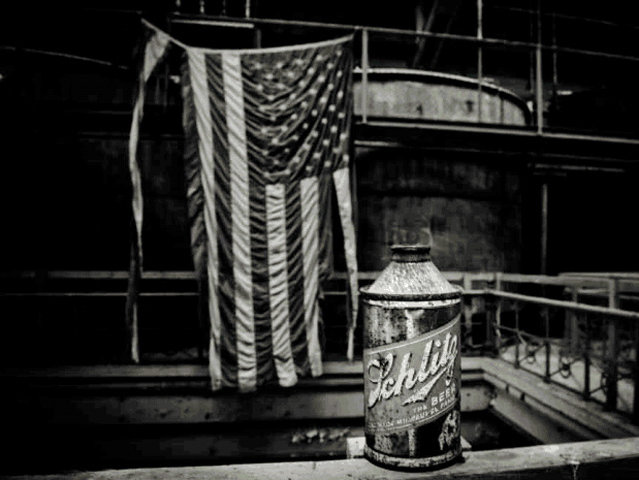 Last year, local photographer Paul Bialas published a stunning hardcover book filled with his images of the former Pabst Brewery. His new book gives the same treatment to the former Schlitz Brewery buildings.
"While I researched the brewery I found some really amazing facts and a few stories that I found astounding," Bialas told me back in March, referring to the Pabst book.
"I decided to include these facts and stories in the book. The history of the Pabst is gigantic, and I don't scratch the surface in this book, like I said, the pictures best tell the story."
The same could be said for "Schlitz Brewing Art," which has a introduction by Peter T. Uihlein.
Bialas' sometimes otherworldly photographs capture the brewery after production ceased, after the last worker went home. In these images, paint is peeling, idle equipment begins to oxidize, bits of quotidian history are scattered here and there.
To look at the photos while hearing the stories of former employees – on an included CD – makes for an especially haunting – and rewarding – experience.
Schlitz trivia, historic posters and memorabilia and info on the beer that made Milwaukee famous is scattered throughout.
Bialas' creation is essential for fans of brewing history, Milwaukee history, architecture or photography. It's available at Boswell Book Co. and online at lakecountryphoto.com.
Facebook comments
Disclaimer: Please note that Facebook comments are posted through Facebook and cannot be approved, edited or declined by OnMilwaukee.com. The opinions expressed in Facebook comments do not necessarily reflect those of OnMilwaukee.com or its staff.
Recent Articles & Blogs by Bobby Tanzilo