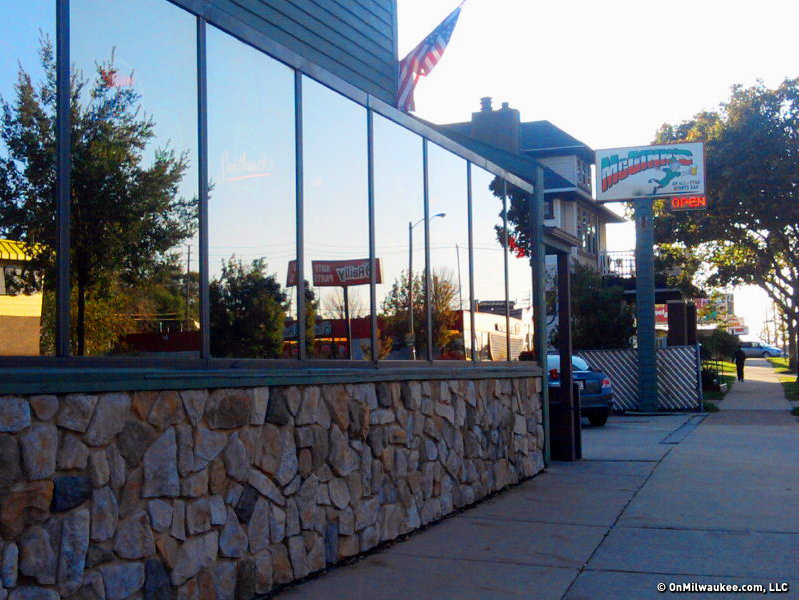 For the seventh straight year, October is Dining Month on OnMilwaukee.com, presented by the restaurants of Potawatomi. All month, we're stuffed with restaurant reviews, delectable features, chef profiles and unique articles on everything food, as well as the winners of our "Best of Dining 2013."
October is here and because I'm a lifelong Mets fan and now nearly lifelong Brewers fan, that means I need to figure out which team to root for in the postseason.
In the series that ended last night, my choice was clear. There was no way I'd root for the Cardinals – though I do love the city of St. Louis – and a friend is a die-hard Pirates fan (being a Pittsburgh native).
So, we met up at McGinn's Sports Bar, 5901 W. Bluemound Rd., yesterday to watch the game and root for the black and gold. Although the Pirates didn't win, I did because I tasted, for the first time, McGinn's sweet, sweet maple bourbon chicken wings.
Once our server Kim told us about the maple bourbon option, I stopped listening, because my choice was clear. So, other than "hot," I can't tell you what the other options are. But I know you can add ranch, bleu cheese and celery, which I did.
The wings are pretty big and meaty. So, while I ordered 10, I probably could've been fine with even 7 or 8, and at 65 cents each, they're a bargain.
But the sauce. Oh man, the sauce. It's sticky and gooey and sweet and with rich maple flavor and a hint of bourbon bang.
If you haven't tried these wings yet, run, don't walk...
Facebook comments
Disclaimer: Please note that Facebook comments are posted through Facebook and cannot be approved, edited or declined by OnMilwaukee.com. The opinions expressed in Facebook comments do not necessarily reflect those of OnMilwaukee.com or its staff.
Recent Articles & Blogs by Bobby Tanzilo