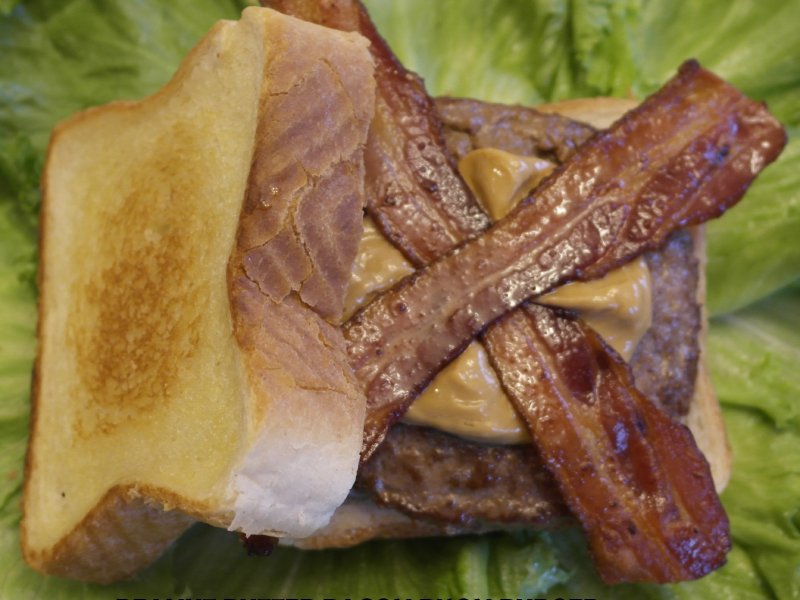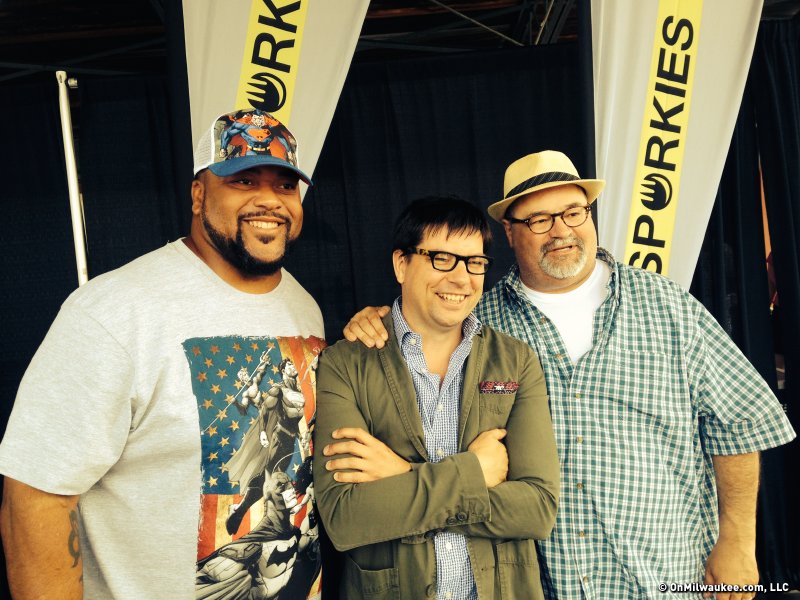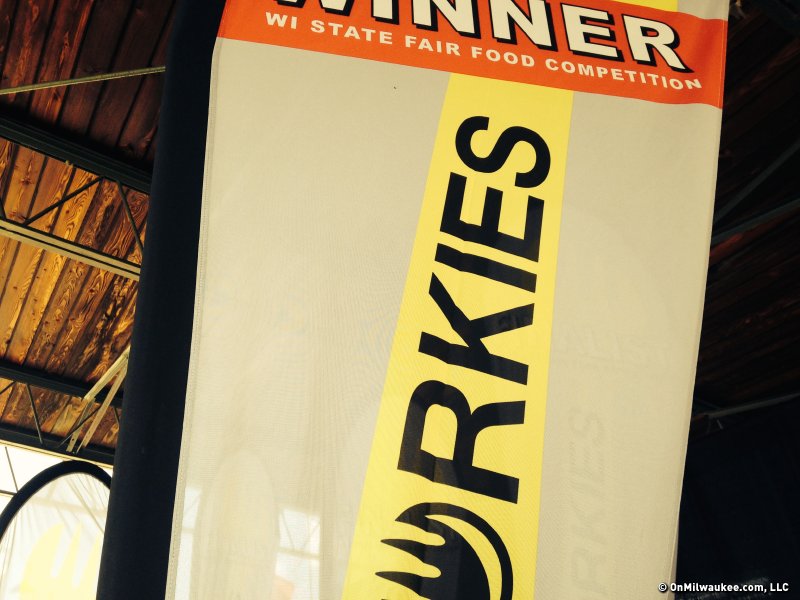 Food, it's what's for dinner, lunch and breakfast at Wisconsin State Fair.  Food, and lots of it.  Food,  that's - yes, often fried and delicious - but increasingly more creative, unique and full of farm fresh flavors. 
Welcome, Wisconsin to The Sporkies or the longer form Golden Spork Awards.  New foods are no stranger at the Wisconsin State Fair, which begins Thursday, so today's Sporkies help provide the encouragement that vendors sometimes need to take their creativity to a new level.
I was honored to be asked to be a "celebrity" judge for today's event, which was open to the public.  With my fellow judges Joe Bartolotta, Theresa Nemetz, Gilbert Brown, April Aceto and host Kyle Cherek, we tasted, deliberated and selected winners in each of the following categories: "Best Tasting," "Most Creative" and "Grand Champion."
The food finalists on our list and our plates?
Bacon Wrapped Cherrywood Smoked Pork Belly On-a-Stick – Saz's Ribs
Chicken-n-Waffle Cone – Water Street Brewery
Deep Fried Maple Bacon Cookie Dough – Emma's Cookie Kitchen
Dolce Panino (Peanut Butter & Jelly Sandwich Gelato) – La Coppa Artisan Gelato
Grannie Smith Caramel Apple Shake – Flavorburst Ice Cream
Loaded Twister Dog – Water Street Brewery
Lulu's Caribbean Crepes – Tropics at the Fair
Peanut Butter Bacon Bison Burger (PB3) – Exotic Meat Grill
These eight, by the way, were selected by State Fair staff from an original pool of more than 30 entries.  To be considered for the competition, vendors were required to submit a new food item as well as a detailed description, ingredient list and photos.
My grandfather was, among other things, a buffalo farmer.  So, when I find bison on a menu I order it.  Thus, Exotic Meat Grill's Peanut Butter Bacon Bison Burger (PB3) was right up my alley.  The sweat meat blended nicely with the crispy bacon and smooth peanut butter.  Cooked just right, the burger was darn good.  I took off the top of the Texas toast and it ate well. …
Read more...