This week marks the 25th anniversary of the debut of my favorite television show of all-time – "Seinfeld" – and it has led me to wonder something: what is the deal with all these salmon shorts?
You know what I'm talking about.
You know who I'm talking about.
But I don't think it's that mental trick that happens when you start shopping for, or buy, a Toyota Prius and then all of a sudden all you see are Prius' around you. I wasn't necessarily looking for salmon shorts.
They're just e-v-er-y-where at Summerfest.
You can't tell me it's not true. Look (and trust me, these are not pictures of the same people):
And it's not like one of the country shows at the Marcus where every dude is wearing a tight plaid shirt and every girl is wearing short jean shorts with brown cowboy boots. Or Gaga, with the "monsters." I get that. That's a thing.
I don't know what this is. Is it just one massive, unfortunate coincidence for all these guys to be wearing the same clothes as other guys at the same time at the same place?
Perhaps, as George Costanza surmises in "The Seven" episode, when Jerry wonders why his girlfriend wears the same outfit every time, all of these lads just happened to have started a new laundry cycle and I just caught them all at once.
Maybe. But whatever is happening, someone will need to explain it to me because seriously, this could go on forever.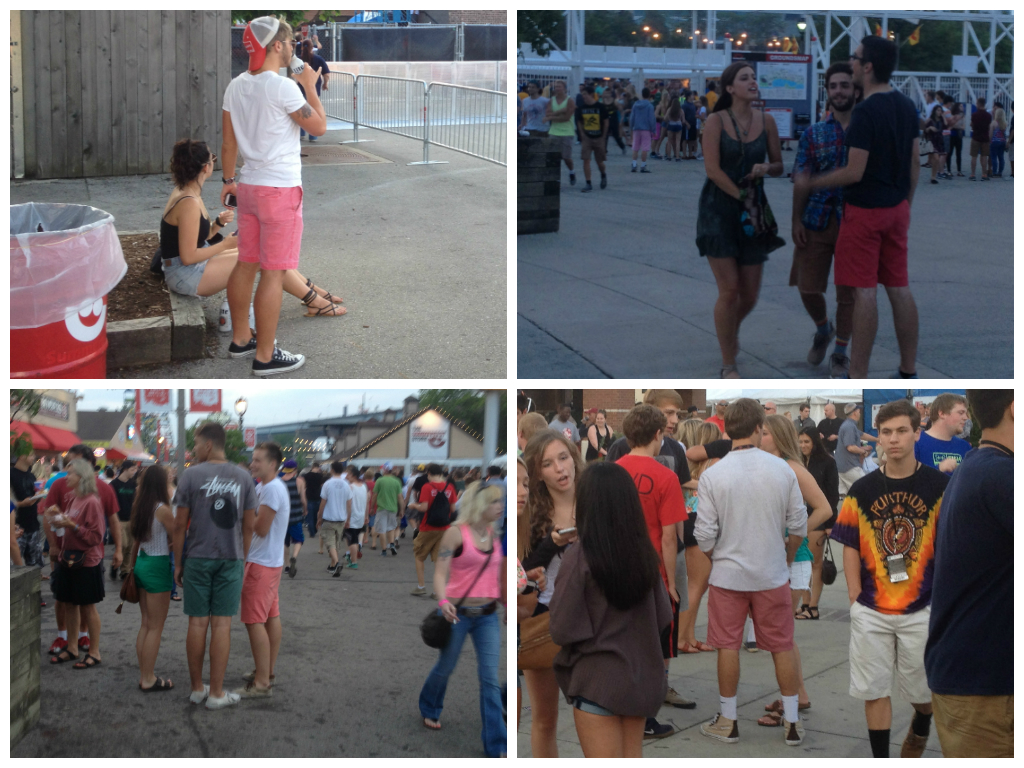 Facebook comments
Disclaimer: Please note that Facebook comments are posted through Facebook and cannot be approved, edited or declined by OnMilwaukee.com. The opinions expressed in Facebook comments do not necessarily reflect those of OnMilwaukee.com or its staff.
Recent Articles & Blogs by Jim Owczarski