Company Brewing, the new venture spearheaded by ex-Colectivo coffee buyer-turned brewer, George Bregar, is set to open on Sunday, May 24. And I'm genuinely stoked.
For a city of its size, with a brewing heritage as rich as Milwaukee's, we actually have a relative shortage of brewpubs. And only a few of those we have really push the envelope with regard to great food.
A sneak peek (and taste) confirmed my suspicions that the Company Brewing concept is precisely the sort of spot that Riverwest (and Milwaukee) needs -- with a solid beer list, great cocktails and a menu that pushes boundaries in all the right directions.
I sampled three of the four beers on tap (priced at $3 for half-pours and $5-6 for pints) – First a solid red ale aged in oak, which was a nice strong brew, then the signature grapefruit IPA, which was nice and hoppy. and finally a dry-hopped Belgian-style wheat beer that lived up to every expectation of the genre.  Guest taps also looked good, with options from Karben 4, Central Waters, Colectivo Keg Co. and Door County Brewing (among others).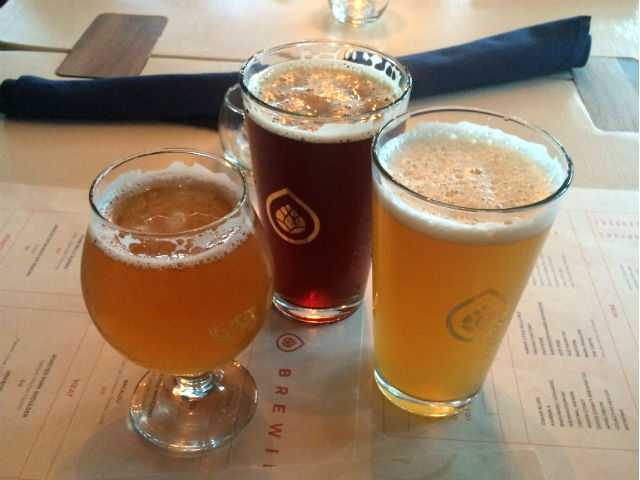 And, wow, the tap cocktails were good too (and priced right at $7-10). There's always a little bit of magic when the folks from Bittercube get involved in a cocktail program, and Company Brewing's selections made with Bittercube "On the Fly" elixers, were no exception. If you like dill, try the Cucumber Collins (my favorite of the night).
We started with ultra-flavorful grilled octopus ($12) as an appetizer. The tender sea creature was cooked with chorizo and topped with feta and mint, presenting a flavor combination that rivals most preparations of octopus I've sampled here in the city.
Tostones ($6) were crisp, though slightly under-seasoned. I would have liked to see a side of garlic-vinegar-cilantro sauce to augment the drizzle that came with them.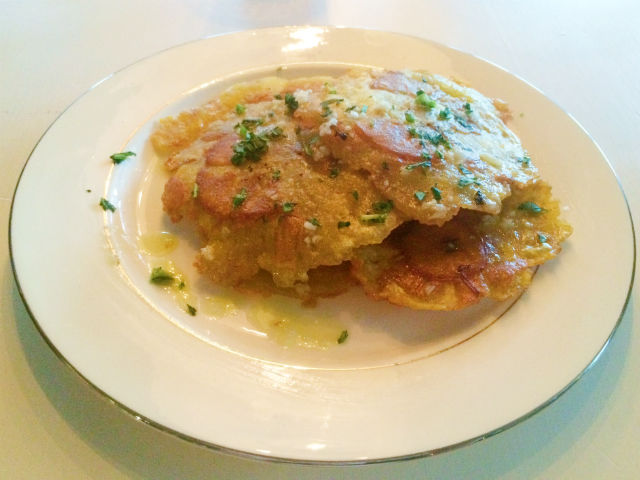 Everyone at the table loved the crispy fried pig ears (honestly a must-try with a pig-forward flavor and a satisfying crunch). At $9 for …
Read more...