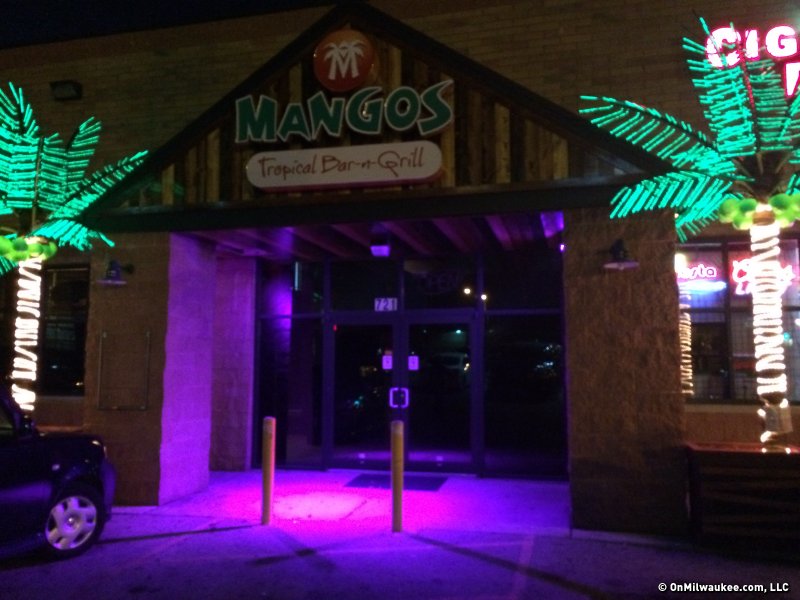 For the eighth straight year, October is Dining Month on OnMilwaukee.com, presented by Locavore, the newest restaurant at Potawatomi Hotel & Casino. All month, we're stuffed with restaurant reviews, delectable features, chef profiles and unique articles on everything food, as well as the winners of our "Best of Dining 2014."
Seven months ago, I visited a Puerto Rican restaurant called La Caribeña, 1704 S. Pearl St., because it was new and generating a positive buzz.
While there, I met co-owner Edwin Ordonez, who shared information about his interesting and challenging past, the story of how his restaurant evolved and the fact he wanted to someday open a much larger restaurant, sports bar and nightclub.
Tonight, Ordonez – along with his two business partners – will open Mango's Tropical Bar & Grill, 721 S. Cesar Chavez Dr.
"This will be the most unique sports club and night club in the city," says Ordonez. "We want to bring something new to Milwaukee."
Ordonez owns the business with Frank Sandino, who also owns Milwaukee's Bamboo Lounge, and Greg Kieckbusch, who formerly managed Buffalo Wild Wings restaurants and created much of the Mango's menu.
Mango's is based on a Florida establishment of the same name. It's located inside a massive space featuring two stories and three bars, each with a different theme (including a tiki lounge). The interior is equipped with a full kitchen, a small casino, "video walls," murals and more.
The large, free parking lot in front of the club will definitely be an asset.
Mango's menu features "bar food with a tropical twist." Highlights include wings, Caribbean shish-ka-bobs and "Juicy Lucy" burgers, which are hamburgers stuffed with melted cheese.
There's also a menu item called "The Tsunami" – a one-pound cheese-stuffed burger topped with two fried eggs, pork shoulder, avocado and more.
"Anyone who can eat it in under 15 minutes gets it free," says Ordonez.
Ordonez hopes Mango's will serve as an enterta…
Read more...