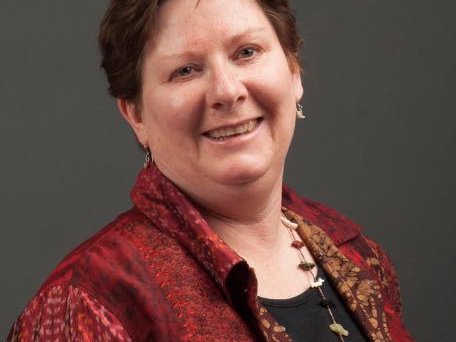 Welcome to a series introducing the women who were nominated by professionals and will be honored at "The Rad Women Celebration: Being Rad for Social Change." The event is hosted by the Women's Fund of Greater Milwaukee and will take place on Thursday, Oct. 20 at the Italian Conference Center. The idea was inspired by the bestselling book "Rad American Women A to Z," by Kate Schatz, who is the keynote speaker at the event. For more information, go here. 
Katherine Charlton has worked as an attorney at Hawks Quindel since 2005. Her practice areas include employment law representing employees, family law and fair housing law.
Charlton is the current program co-chair of the State Bar of Wisconsin "Annual Employment Law Update" and has served as the chair of the Legal Assistant Committee of the State Bar of Wisconsin, as a board member for the ACLU, Collaborative Family Law Council of Wisconsin, Association for Women Lawyers and more.
Charlton's level of fairness and compassion make her an integral part of the justice system and she has deeply affected many individual's and families' lives for the better. In short, she is one rad Milwaukee woman. 
OnMilwaukee: What is your personal "mission" with the work that you do?
Katherine Charlton: My professional "mission" broadly is to use the skills and training I have as a lawyer to improve access to justice. I use empathy and problems solving skills with my clients who are often facing significant life challenges like losing their jobs, facing a divorce or other painful family crisis or experiencing discrimination at work or in their living situation.
I use those same skills in the broader community to provide pro bono legal services to those who cannot otherwise afford them, by representing individuals in family law matters and staffing a pro se family law clinics and participating in a State Bar online legal advice service, all in an attempt to improve the access to justice of people of more limited means.
Wh…
Read more...