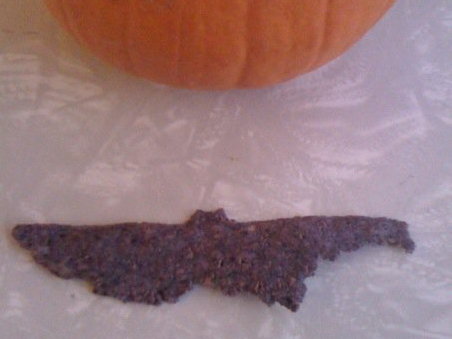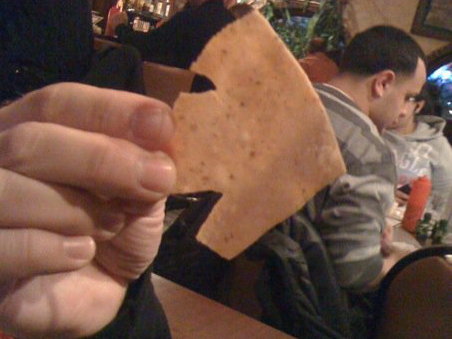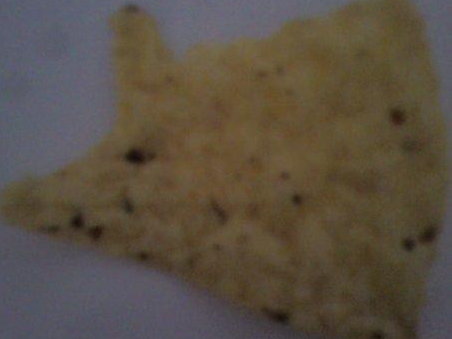 A few years ago, I remember reading an article about a woman who found a potato chip featuring the image of Jesus. Also, I heard of a pig-shaped chip for sale on eBay as well as a cornflake in the shape of Illinois that actually sold.

Lately, I have become one of these wack-a-doos tapped into the world of chip imagery. In the past couple of weeks, I discovered a blue corn chip in the shape of a bat (just days before Halloween, mind you) and last night at Conejito's, I found a tortilla chip in the spitting image of an arrow.
I always enjoyed a good game of "look what that cloud looks like" both during my own childhood and now with my kids. I swear, I have seen clouds in the form of a kangaroo, a VW Beetle and George Carlin.
But this chip aberration is new for me. Artform or borderline mental ilness? Who cares! I have a whole bag of red hot El Rey chips at home and I can't wait to see who / what is inside.