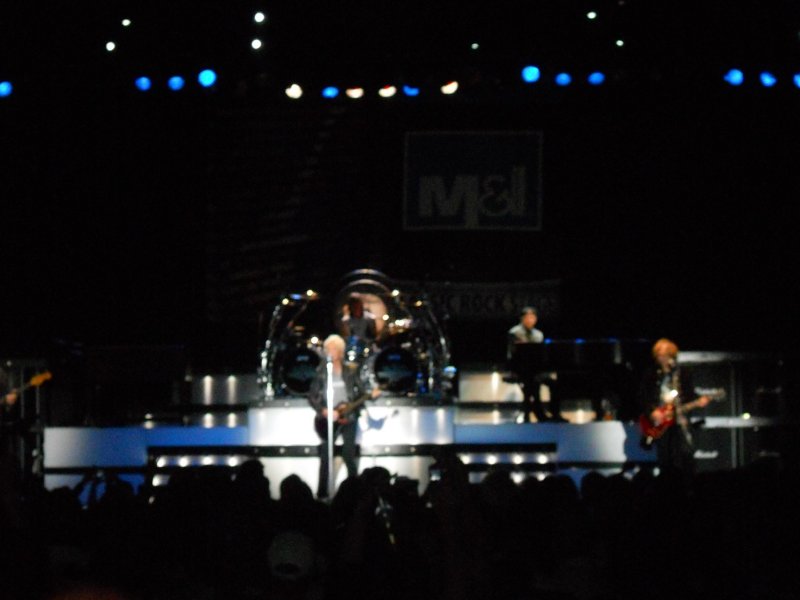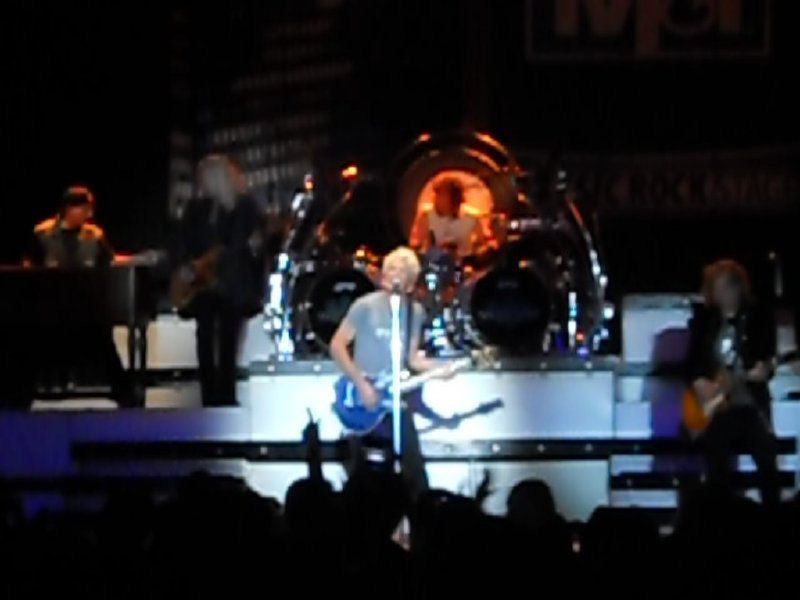 Plenty of people find it easy to scoff at older bands that still take to the road on tour. If I still felt like I was 29 after over 40 years in the music business – something REO Speedwagon's lead singer, Kevin Cronin, asserted during the band's Day 2 gig at Summerfest's M&I Classic Rock Stage – I'd keep touring, too.
I always feel a level of respect for bands that stay in tune with its fans and deliver what it knows the crowd came out to see. For REO Speedwagon, that meant drawing from an ample collection of band classics.
Opportunely enough, the group is celebrating the 30th anniversary of its album "Hi Infidelity." As a result, the band got a chance to mix it up a little, alternating tracks like "In Your Letter" and "Tough Guys" with more recognizable hits like "Take It On The Run," "Keep Pushin'" and "Can't Fight This Feeling."
After a power set of "Hi Infidelity" tracks, Cronin took more time to pace things out, providing frequent introductions and context to the next song in the lineup. He took extra time to set up "Golden Country" – a song originally written in the band's formative years during the Vietnam War – relating it to the current hardships facing Wisconsin, making for a spirited, if not vague, commentary on the struggle to make a living.
REO kept the pace strong through the rest of its set, and while the stage setup, lighting and minor wardrobe changes probably couldn't hold a candle to the visuals going down at the Kanye West show next door at the Amp, the band's harmonies and overall sound quality were surprisingly solid for weathering 40-odd years of belting out the tunes.
The band finished its main set with "Roll with the Changes," but not before delivering a rendition of "Back on the Road Again" that spotlighted a solo introduction by bassist Bruce Hall and was capped off by a drum feature by Bryan Hitt.
Usually the sign that things are wrapping up, REO brought in a gong to segue into the encore – a crowd-rousing performance of "Ridin' the Storm Out" and an extended play of "157 Riverside Ave," in which Cronin promised the audience that as long as it kept coming out to shows, REO Speedwagon would never stop rockin'
Talkbacks
murf | July 1, 2011 at 9:08 a.m. (report)
Kevin Cronin's voice was barely there.Had me so depressed I only stayed for a couple songs.
Facebook comments
Disclaimer: Please note that Facebook comments are posted through Facebook and cannot be approved, edited or declined by OnMilwaukee.com. The opinions expressed in Facebook comments do not necessarily reflect those of OnMilwaukee.com or its staff.
Recent Articles & Blogs by Renee Lorenz