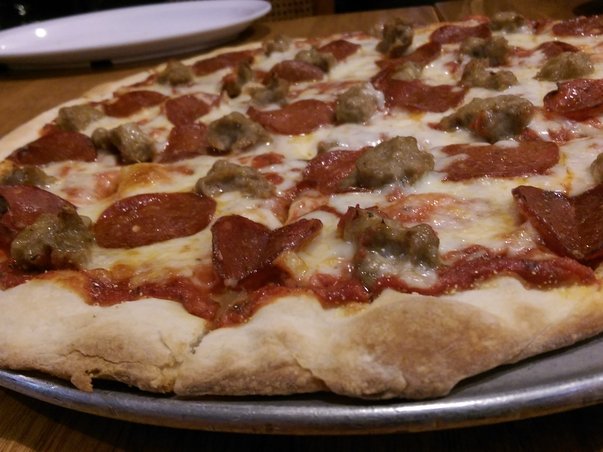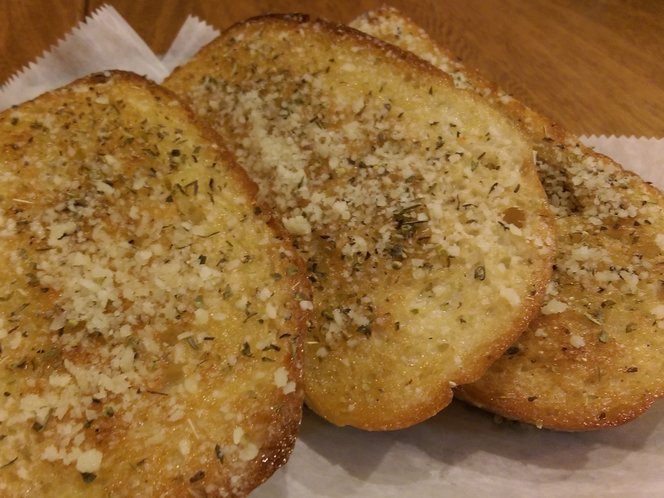 My first experience with Cranky Al's, 6901 W. North Ave., was during the Chili'n on the Ave event in Wauwatosa a few years back. Since then, I've been hearing about their pizza and their doughnuts – the crullers in particular.
I finally got to try the famous cruller when a friend brought a box of Cranky Al's doughnuts to another friend's house for brunch. I liked it, but since I don't drink coffee, I didn't get to enjoy it properly, at least that's what my friends told me.
A few months ago, I was with friends at Camp Bar in Wauwatosa, and we ordered a couple of pizzas. Camp Bar in Wauwatosa serves Cranky Al's pizza, but my friends told me they preferred the pizza at Cranky Al's. I thought the pizza at Camp Bar was pretty good with a nice thin and crispy crust. If my friends like the pizza at Cranky Al's better, then I really needed to try it.
We agreed that night to schedule a visit to Cranky Al's soon and made that happen a few weeks ago. My friends were regulars, so the general manager came over to greet them, and I was introduced.
The general manager is Joey Carioti, the nephew of owners Alex ("Al") and Susie Brkich. After graduating college four years ago and returning from a back-packing trip through Europe, Carioti was asked to help his aunt and uncle for a couple of weeks. He grew to love the business so much, he is still there after almost four years and has no plans to leave any time soon.
A summary of the story that Carioti shared with me explains that Al Brkich worked at a bakery in Wauwatosa after a stint as a crab cake specialist with Crabby Al's. Susie Brkich wanted to open a coffee shop and told Al she wanted him to make doughnuts for the coffee shop since he knew the bakery business.
He was reluctant and said he would consider it if they got "a sign." Shortly after that, they assisted a motorist and were offered a box of Krispy Kreme doughnuts as a form or gratitude. That was "the sign" they needed, and Cranky Al's d…
Read more...