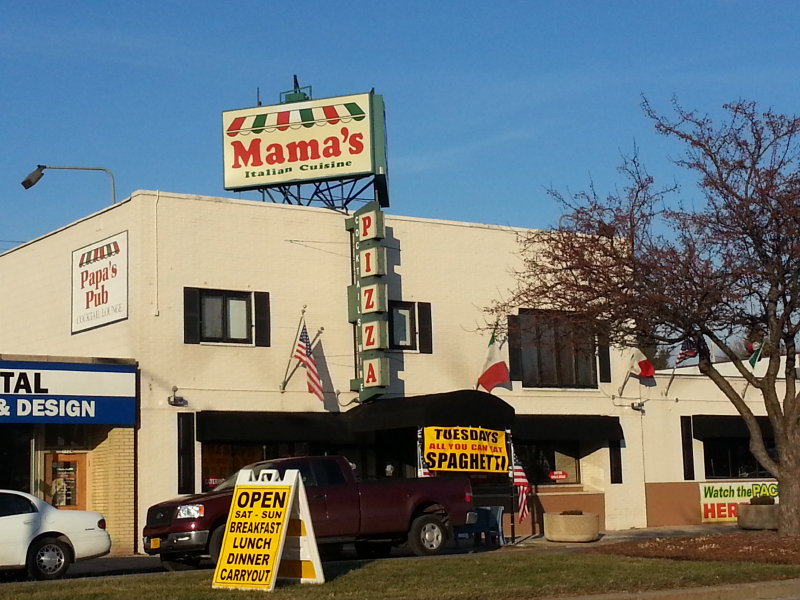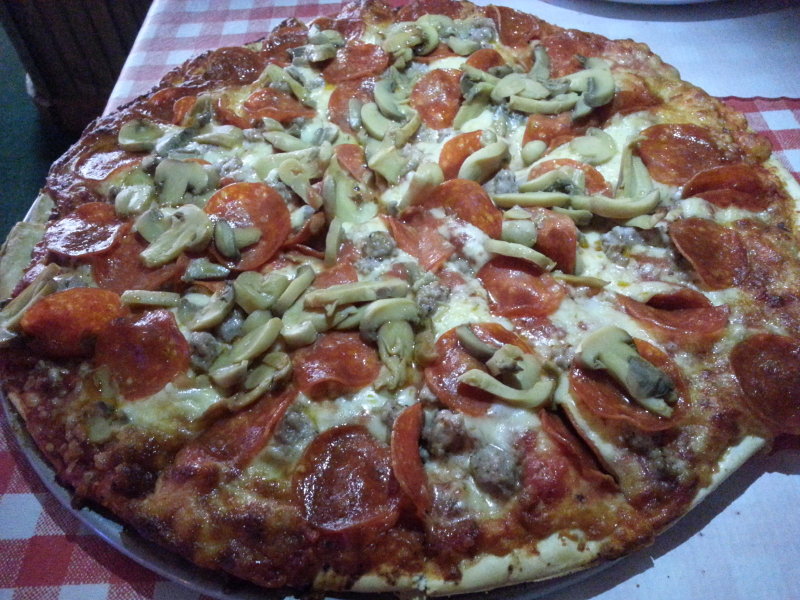 In my last job, I spent some time on Milwaukee's Northwest Side and drove past a few businesses that looked to have some history. One of them was Mama's Pizza and Italian Cuisine.
Opened in 1958 as Mama Mia's, the restaurant has survived and prospered despite changes in ownership and presumably changes in the neighborhood. Current owner Tony Pipito acquired the restaurant in 1977 and shortened the name to Mama's Pizza.
Pipito kept a few popular recipes, such as a familiar garlic bread found at Mama Mia's and Barbiere's, but later brought Chef Giovanni Crivello from Pipito's former Oconomowoc restaurant Porticello to expand and redesign the menu. Crivello still runs the kitchen and seems to have the spirit to run it for another 30 years.
Since 1977, Pipito has acquired the adjacent building suites to expand, adding Papa's Pub with a dining room and converting the original space into a banquet hall.
Recently, a breakfast menu was added and is served every Saturday and Sunday from 9 a.m. to 2 p.m. under a separate entity called Mia's Café, which shares the same space.
Mama's menu is generous with options, featuring pastas, sandwiches, Italian specialties, soups, salads, pizza, broasted chicken, fish, shrimp, ribs and appetizers, such as the combination basket filled with fried eggplant strips, ground beef filled fried ravioli, mozzarella sticks and fried mushrooms.
Pipito explained that he tries to focus on family dining. In fact, Mama's makes lasagnas and freezes them for families to purchase for college students to take to school and still get a taste of "home cooking."
Each day, Mama's offers a different lunch and dinner special. Specials include pastas, while dinner specials range from all-you-can-eat spaghetti on Tuesdays to a Saturday night BBQ ribs dinner.
The pizzas are made on thin crust and come in an 11-inch small, a 14-inch large, and an 18-inch Big Mama pizza. Cheese pizzas range from $14 to $21.95 with combination pizzas ranging…
Read more...