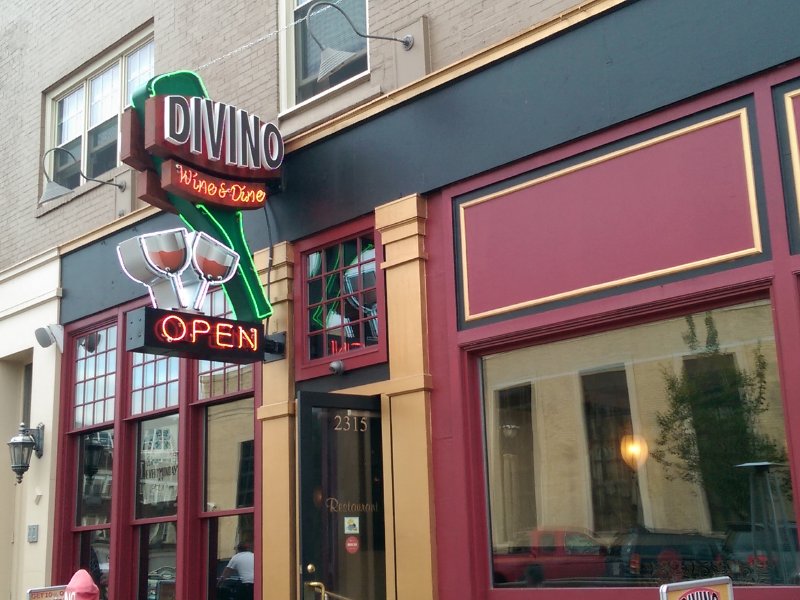 Early last year, there was quite a bit of buzz over the transformation of Palermo Villa into Divino Wine and Dine, 2315 N. Murray Ave., and equal buzz about Dean Cannestra taking over the space after closing his previous venture, Libiamo.
Cannestra grew up in a family of cooks and attended Brown Deer High School, which offered a culinary program at the time. After high school, he studied restaurant management and continued his culinary education.
In December 2012, Cannestra -- who worked for years at Palermo Villa when it was owned by his sister Kathy Mirenda -- his wife Mary Howard and his niece Tina Conley opened Divino with the goal of maintaining the quality and tradition that Palermo Villa stood for, while modernizing the space and upgrading equipment where appropriate.
Minor changes were also made to the menu, including the addition of small plates and half portions of the pasta dishes.
Divino's entrance leads you into the bar, which features cream city brick and matching floor tiles stamped with the names of various wines. The dining room offers booth or table seating, warm colors, paintings and a large mural of wine barrels. The paintings were transferred from Libiamo.
The menu is broken down into six main sections: mezza piatta (small plate), entrees, sandwiches, pasta, pasta al forno (baked pasta) and pizza. The pasta and sauces are made from scratch.
Grilled octopus, arancini (rice balls filled with cheese and meat or spinach) and cipolla – a ciabatta bread topped with ricotta cheese, charred onions and fresh rosemary – were small plate items that caught my eye. I plan to order them on a future visit.
Pasta comes in 12 preparations, and half orders are available, allowing diners to explore more of the menu or simply enjoy a lighter meal.
Divino also offers a Friday fish fry. Diners can choose from beer-battered cod, breaded walleye or baked cod. The baked cod is served with a side of pasta, while the fried fish is served with seasoned waffle…
Read more...