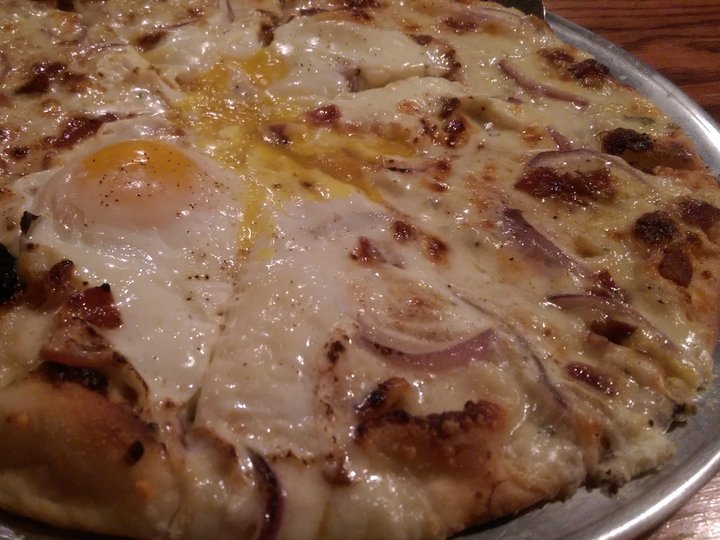 A friend introduced me to SALA, located at 2611 E. Hampshire St., three or four years ago. At that time, it was still known as Sala da Pranzo. I was looking for a place to host a group dinner, and my friend was related to the owners, siblings Teresa, Tony and Peter Balistreri.
Our group dinner was a great success. All of the food was excellent, and we were able to try their pizza, which was a new menu item at the time.
Teresa and Tony Balistreri worked together in restaurants for several years and decided they wanted to open their own. Sala da Pranzo opened in 2001, and their brother Peter joined them after completing culinary school around three years ago. In 2012, they changed the name to SALA as part of their plan to remodel and revitalize the restaurant and menu.
SALA's dinner menu includes starters featuring grilled zucchini and a risotto of the day, as well as salads and entrees such as seafood pasta, chicken marsala, saltimbocca, salmon and tenderloin.
The lunch menu features paninis, Italian beef, and a meatball sub, as well as an abbreviated offering of salads and entrees from the dinner menu. Pizzas are available for lunch and dinner.
The pizza menu offers two crust sizes: 10-inch and 14-inch, although the actual crust sizes may vary a bit. On my visit, the 10-inch was closer to 11 inches and the 14 was closer to 13 inches. All crusts are hand-tossed, and a double crust can be ordered for an additional $1.50 for the 10-inch pie and $2.75 for the 14-inch pie.
SALA also offers a 10-inch gluten free crust, made locally by Schroeter's Gluten Free Bakeshop, for an additional $5.
Cheese pizzas start at $10 for the 10-inch and $14 for the 14-inch. Additional toppings are $1 to $2.25 for traditional toppings – such as sausage, pepperoni, artichoke and anchovies – and $1.50 to $2.75 for gourmet toppings like prosciutto, pancetta, goat cheese, Boursin cheese and Kalamata olives.
Specialty pizzas range from $12.50 for a 10-inch Papa Tony's, topped wit…
Read more...