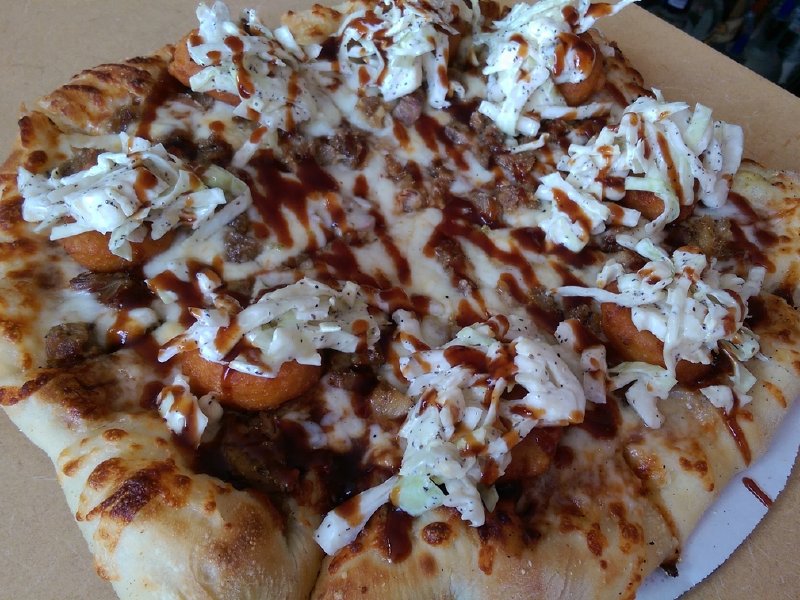 For the eighth straight year, October is Dining Month on OnMilwaukee.com, presented by Locavore, the newest restaurant at Potawatomi Hotel & Casino. All month, we're stuffed with restaurant reviews, delectable features, chef profiles and unique articles on everything food, as well as the winners of our "Best of Dining 2014."
I recently met with Tom Graber, the man behind FridayFishFryGuide.com, for coffee to talk about food and blogging. He recommended that I add Magellan's, 370 W. Main St., in Waukesha to my list. 
I googled the place and learned it offered the self-proclaimed "best pizza in Waukesha." I haven't had great experiences with Waukesha pizza, so I figured I'd give this place a visit.
Located in downtown Waukesha, the building had been home to various bars for over 60 years. Dan Italiano, Jr., eventually took over the space and opened Magellan's seven years ago after a cooking stint at The 5 O'Clock Club in Pewaukee.
The bar had an old school, cozy feel to it. Customers ranged in age from early 20s to into their 70s. There was a large, casual dining room next to the bar, but we chose to sit at the bar, since the front of the building was open for the great weather.
Our bartender was friendly and knew the regular customers, as well as some of the history of the bar – impressive considering he only worked there on Saturday.
Magellan's menu consists of appetizers, hot sandwiches, dinners, salads and pizzas. The garlic bread and cheese bread are listed under hot sandwiches instead of the appetizer section where they are more commonly found.
Pizzas come in a personal size (8-10 inches), a "10-inch" (10-12 inches) and a "16-inch" (16-18 inches). The personal sized cheese pizza starts at $9.50, and additional toppings range from $1 to $2 each. A 10-inch gluten-free crust is also available for a $2 upcharge.
I enjoyed reading the names of some of the specialty pizzas on the menu. A few actually made me laugh out loud.
There are 12 other s…
Read more...