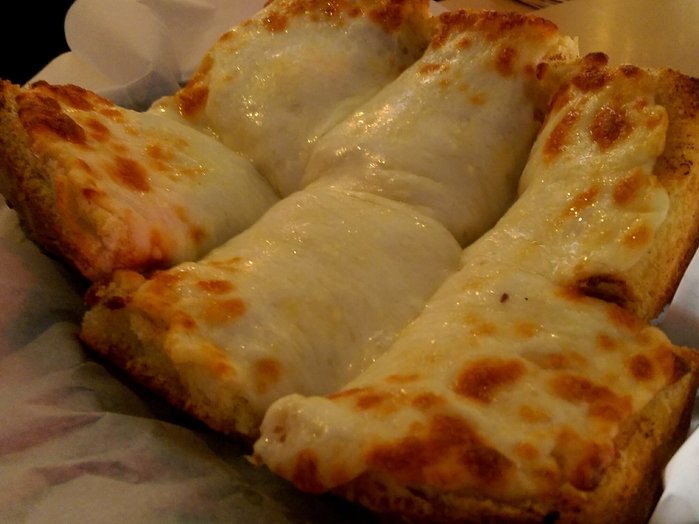 Bay View has become a popular part of town to eat and drink over the past few years. It's also a place where one can find a pizzeria in the back of a small tavern with a completely different name and a completely different owner.
Such is the case with Vinchi's Pizza, which has been located inside The Bubbler at 3158 S. Howell Ave. for the past three years. There are no business signs for Vinchi's, at least none that I saw. You kind of just have to know.
What's even more interesting to me is that Vinchi's Pizza was previously located in another bar called the Sand Castle on 16th and Morgan for 15 years before owner Paul Meka moved the pizzeria to The Bubbler.
Meka started working in the restaurant industry at age 14, when he started to learn the craft of pizza making.
Meka uses his own recipes and seems to have found a successful combination of ingredients and business venue. The customers I spoke to raved about Vinchi's sandwiches as much as the pizza.
I'd called the night before to confirm their hours for my visit. I read reviews and was warned that the hours vary a bit. The Bubbler was open at 11 a.m., but I was told Vinchi's would open at 1 p.m., an hour later than the posted hours on Vinchi's menu for a Sunday.
We arrived at 1 p.m. and learned that Meka had just called and would be in within the hour. I skipped breakfast, so I wasn't happy to hear that lunch was going to be delayed as much as an hour. Another customer assured me my wait would be worthwhile. I had no other plans, and the NCAA tournament games were on, so my friend and I waited. A bag of chips, a glass of orange juice and a friendly bartender helped keep me calm. She brought me a menu, so I would be ready to order as soon as the man of the hour arrived.
Vinchi's menu is modest, featuring three specialty pies, four versions of baked bread appetizers and seven sandwiches – including chicken parmesan, pork chop Calabrese and the Vinchi Burger, a half-pound Italian sausage…
Read more...