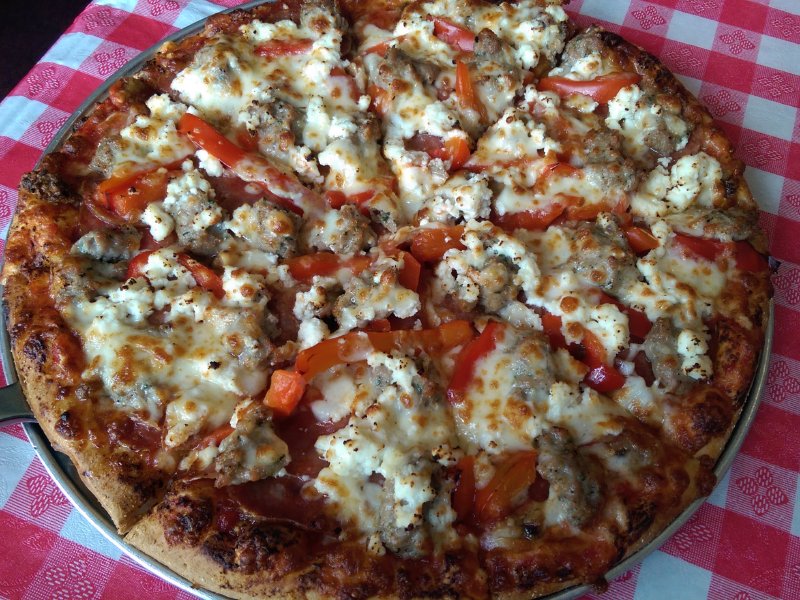 I started working for my current employer six years ago. A few months after I started, one of my team members invited us all over to his Sussex home for a Packers party. Among the popular party foods were pizzas delivered from a nearby pizzeria.
The host told me the pizza came from Tony Maronni's, N63 W23951 Main St. The pizza was good enough – and the name was catchy enough – for me to remember them both all of these years later.
In September 2006, Tony Lippold and his wife Angelsita opened Tony Maronni's in a space formerly occupied by a used book store. Lippold, a trained chef with his education coming from a technical college and the Culinary Institute of America, spent much of his career at hotels and country clubs, including the Silver Spring Country Club.
While at the Silver Spring Country Club, Lippold often made pizzas for wedding receptions as a late night snack. Since he was complimented so much for his pizzas and he felt pizzas appealed to the masses, he considered opening his own pizzeria.
Tony Maronni's started as a take-n-bake shop, but later, Lippold added a small oven for cooking a single pizza. Then he added a second and a third as the demand grew for Lippold to bake the pizzas for customer pick-up.
Eventually, demand called for the installation of a large oven that baked 10 pizzas, then a conveyor, then multiple conveyors. Now, Tony Maronni's has a commercial oven that bakes up to 300 pizzas in an hour.
Customer demand also led to the addition of a dining room in July 2008. The dining room is filled with wooden chairs and tables topped with red and white checkered vinyl cloths. The walls are adorned with red brick patterns and a mural of Italian fields. Menus are printed on charming wooden boards tied together with thin leather straps, like the type you find in a baseball glove.
Tony Maronni's menu is larger than most pizzerias so there should be something for all tastes. Appetizers, salads, pasta, calzones, desserts and larg…
Read more...