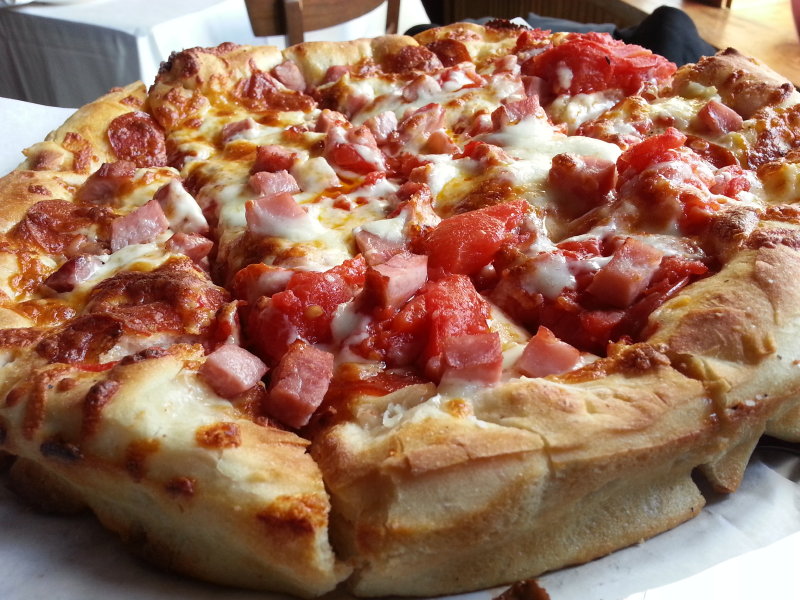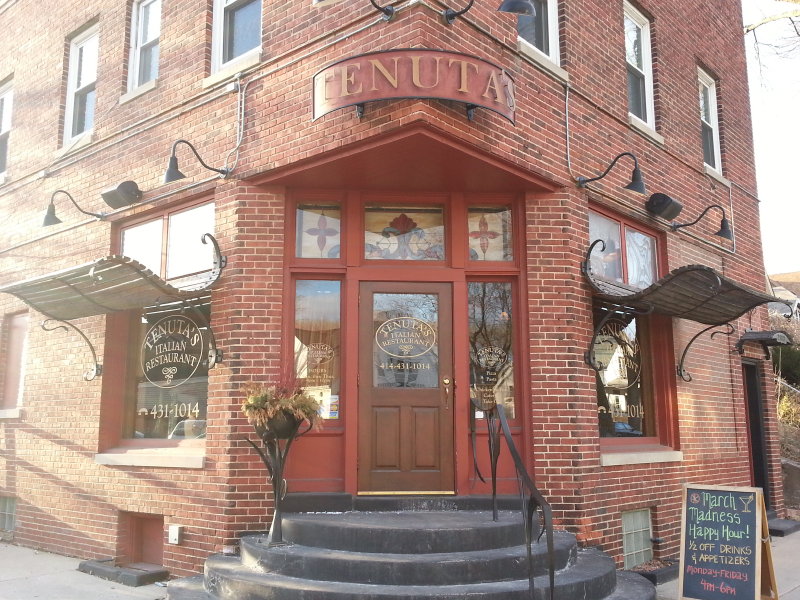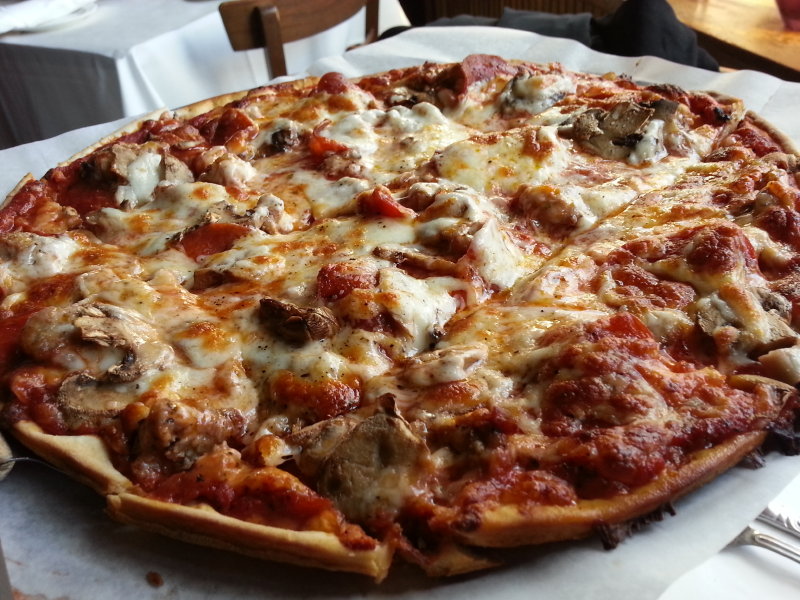 I've been hearing about Tenuta's, 2995 S. Clement Ave., in Bay View from a few friends over the past few years, so I thought I'd finally pay a visit.
My friend and I stopped in around 4:30 on a Sunday afternoon. There were a couple of guests at the bar and a few tables already occupied, a good sign considering they opened merely 30 minutes before. 
Warm colors on the walls, stained glass above the entrance, and plenty of natural light from the large picture windows provided a comfortable setting.
Owner Frank Tenuta was on site, but General Manager Brenden Fuerstenau kindly took some time and filled me in on the history of the restaurant. 
Frank Tenuta's parents moved here from Italy in 1966. His father worked for DeRango's in Racine and later took ownership of the restaurant. There are currently several DeRango's pizzerias in the Racine area, and they're owned by at least three different families, including the Tenuta family, represented by Frank's brother Dan.
Frank Tenuta, meanwhile, worked in his parent's restaurant along with his brothers. Tenuta moved to the Bay View area when he married his wife, Jodi. He opened the Tenuta's restaurant in Bay View on Dec. 19, 2003.
Most of the staff has worked at Tenuta's for over five years. Fuerstenau has been there more than nine years and has been general manager for the past two years. Since he started out making pizzas, he was a great resource without giving away their secrets.
I peeked at the menu on the website before visiting and was surprised to see so many variations and options for pizza. Even with the preview, I still hadn't come up with a strategy. Luckily, I had some help.
Pizza crust options include thin, virgin, deep dish, and stuffed crust, all available in 12- and 16-inch sizes.
The virgin crust is barely touched, just stretched a bit, topped and baked. The deep dish is baked in a round pan and removed before serving. The stuffed crust is the deep dish pizza topped with an…
Read more...