Results tagged with 'equality'
Articles: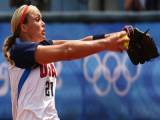 Published July 10, 2010
Why does "throwing like a girl" have to be a bad thing ... especially for girls?
Reader blogs:
I am a citizen and taxpayer. I am a gay American. I am not afforded the same rights as my fellow citizens. I don't know why. Gay Americans are the last minority citizenship that it is legally permissible to discriminate against. We're the only minority gr...
Write a blog now!