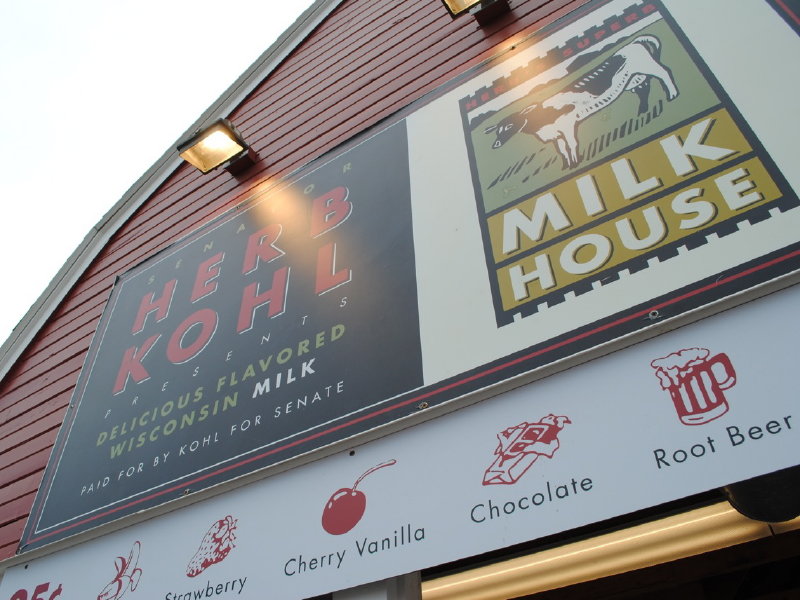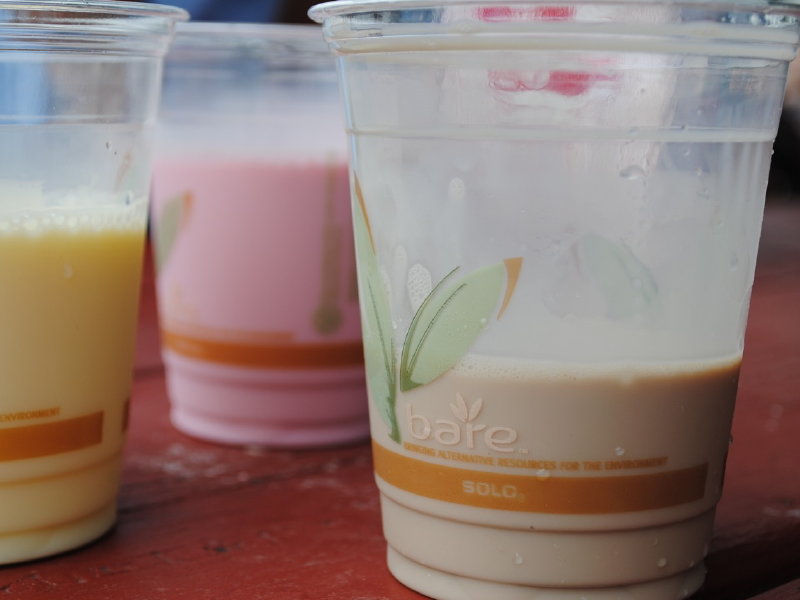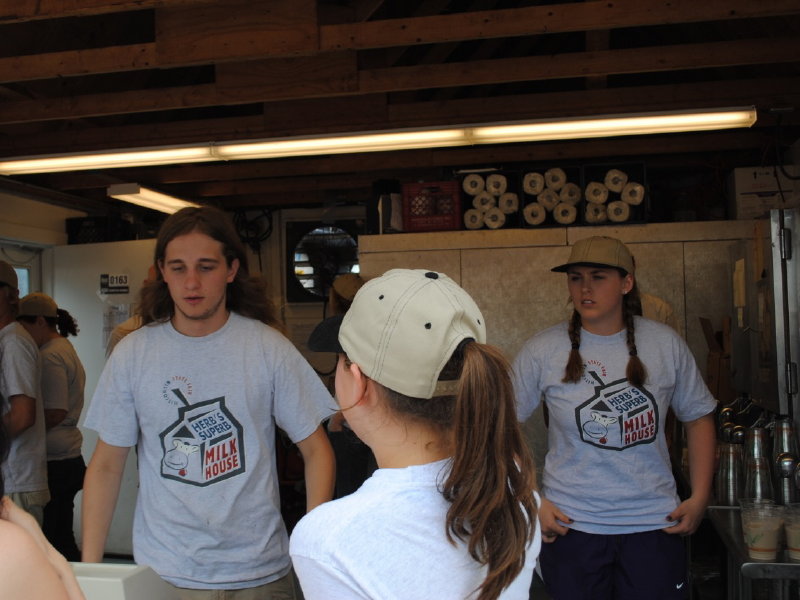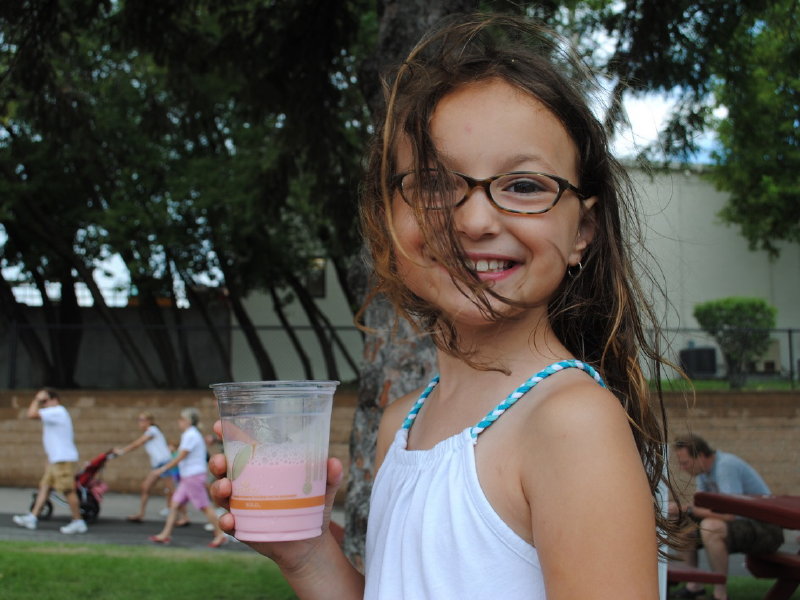 Flavored milk: Not on a stick and still a fair favorite
This year is the 20th anniversary of Herb's Superb Milk House -- the "milk barn" at the Wisconsin State Fair that slings flavored milk -- and veteran employee Mark Beckwith says he and his staff serve approximately 13,000 cups of milk every day.
"Personally, I drink six or seven glasses a day during my 13-hour shift," says Beckwith, an engineering student at the University of Wisconsin-Milwaukee.
The line of milk house customers never seems to cease, in part because it's only 25 cents per glass, but also because the milk is refreshingly cold and available in appealing yet unusual flavors like root beer, cherry vanilla and banana. Chocolate and strawberry are also on the menu.
Joanne Anton, Sen. Herb Kohl's state director, says Kemps -- the dairy that produces the milk for the fair -- has experimented with different flavors over the last two decades.
"A couple of years ago, there was coffee-flavored milk and then we had a mocha-flavor for a while, too," says Anton.
The root beer and cherry flavors are made with 2% milk and the other varieties are made with 1%. According to Beckwith, the root beer flavor is the most popular.
"I like to mix the strawberry, banana and chocolate together," he says. "It tastes just like a Dippin' Dots' banana split."
On a recent visit, my kids and I sampled every flavor. I really liked the root beer the best -- it tastes like a melted root beer float -- and the kids liked the cherry vanilla and the banana. We drank all of the glasses, however, so there wasn't a single flavor that was a total bust for us.
Anton says Kohl started the milk house because he wanted to celebrate the fair and Wisconsin's dairy tradition. Every year, Kohl spends time working in the milk house, serving and talking to customers. He likes to joke with kids that there are special cows in the back that produce the strawberry milk or the root beer milk.
"He loves interacting with the fairgoers and the staff," says Anton. "We have college kids and high school kids that come back year after year. Unfortunately, we have to turn people away every year who want to work here."
Beckwith agrees that it's a good summer job. "It's a lot of money in a short period of time," he says. "And the customers are usually really good. Some got a little mad when we didn't have the buy-one-get-one coupons anymore, but overall, the people here are really good."
Anton says she often fields the question, "Why can't I get plain milk?" She says there are other places on the fairgrounds that serve plain milk, but the purpose of Herb's Superb Milk House is to serve milk that's different and fun.
Originally, the milk cost 25 cents for two cups, but the price has remained a quarter for many years.
"It has always been very important to Sen. Kohl to keep the price beyond affordable," says Anton. "It's the cheapest and most wholesome item at the fair."
Talkbacks
devidia | Aug. 11, 2010 at 4:59 p.m. (report)
Aaahh, but getting the milk on a stick will be their next Herculean task. No doubt mixed with bacon somehow.
Izzatso | Aug. 10, 2010 at 4:45 p.m. (report)
Schhyeahhhh ... Rrright. Dream on, mkelover.
TheyThink | Aug. 10, 2010 at 2:39 p.m. (report)
I wish Sen. Kohl could keep our taxes "beyond affordable." *sigh*
Facebook Comments
Disclaimer: Please note that Facebook comments are posted through Facebook and cannot be approved, edited or declined by OnMilwaukee.com. The opinions expressed in Facebook comments do not necessarily reflect those of OnMilwaukee.com or its staff.