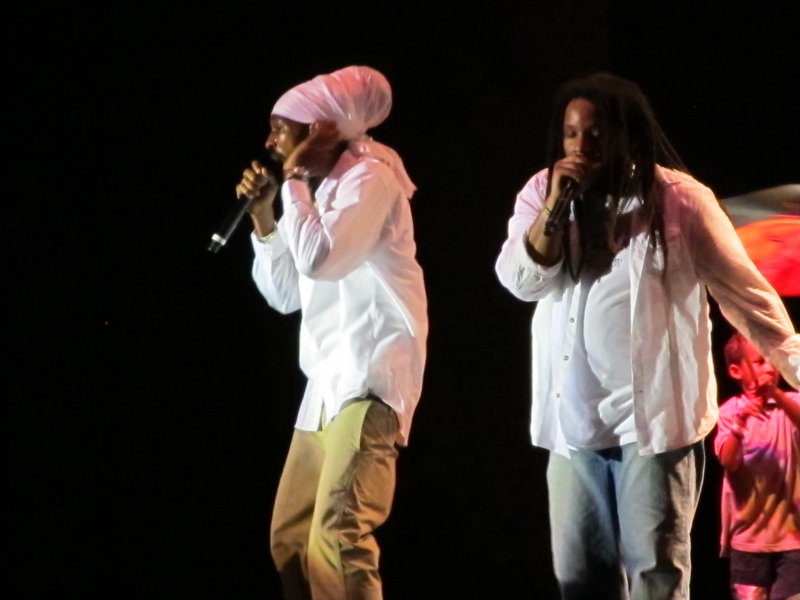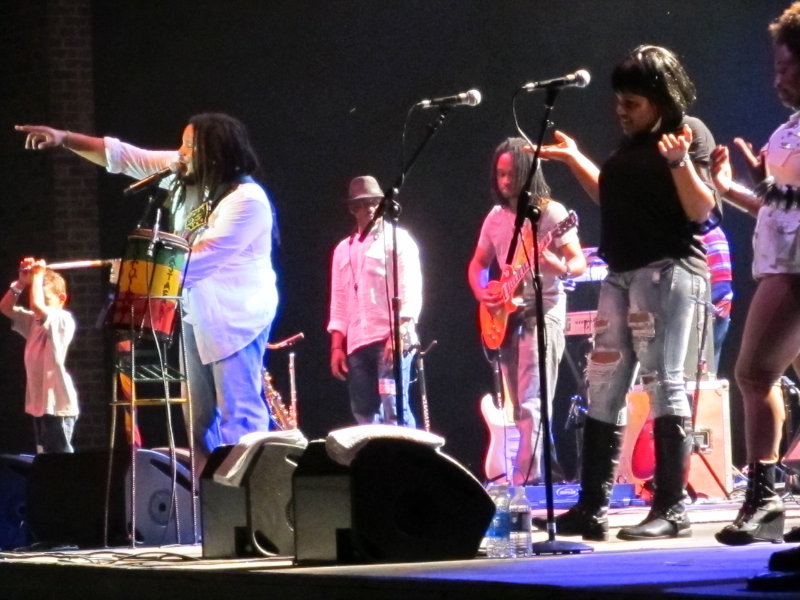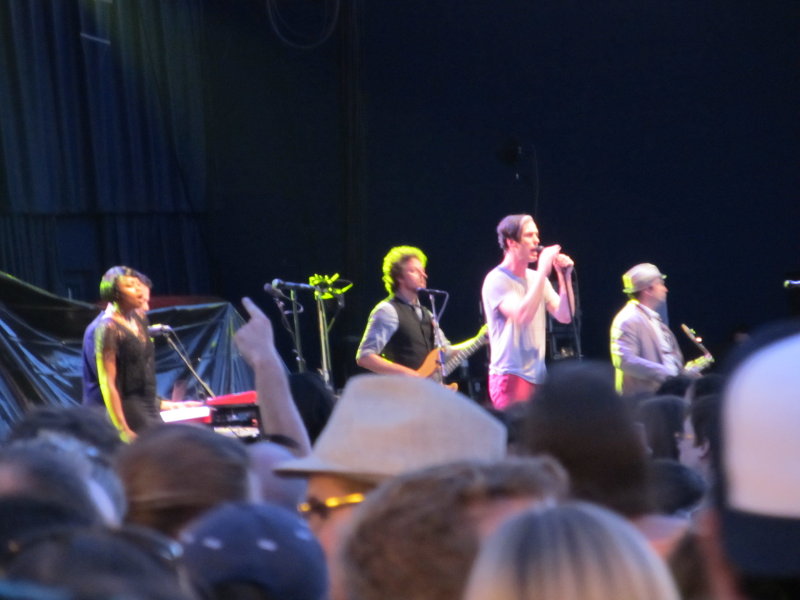 Stephen Marley, Fitz & the Tantrums thrill at Summerfest
Sometimes being the son of a famous songwriter can be daunting. There's the constant comparison that can creep up and create a bit of a more challenging road to the top.
If you're Stephen Marley, one of reggae godfather Bob Marley's sons, it probably is even more prevalent. But throughout his career, Stephen unselfishly took every opportunity to help out his family as a musician and producer with the ultimate goal to create and keep reggae alive, and with that knowledge he came into his own.
Last night at the Harley-Davidson Roadhouse, Marley showed he's no amateur when it comes to reggae music, taking command of the stage and providing a stellar set of songs that told of challenges and celebration, or basically winding through the full spectrum of the human spirit to find meaning and connection to others. Marley was flanked on stage by a full band that brought out the best in him, never stealing the show from who everyone came to see.
Reggae often has a free-spirited fun side and more political or serious side and Marley was able to blend the two well, with songs including "Freedom Time" and "Mind Control." "No Cigarette Smoking (In My Room)" offered what might be seen as a little poking fun of the pot-smoking image of the reggae musician. Marley treated the crowd like family, making a connection with them early on. Crowd members danced and whipped their hands around to the smooth reggae beats as they washed over them.
Not wanting to forget the man who taught him the reggae tradition, Marley offered a touching rendition of Bob's "Three Little Birds." He also brought out reggae favorites "Jammin'" (which featured a great saxophone solo) and "One Love."
While there was plenty of emotion throughout the set, it got an unexpected boost of energy when Marley called out his brother Damien Marley (also known as Junior Gong). Lately Stephen's songs have started to incorporate more hip-hop and the latter half of the set showed a good sample of this. They quickly jumped into Stephen's "Traffic Jam," one of my current favorites of his with its catchy beats and lyrics. As the song progressed other guests came out on stage and added to the energy and excitement, capping off a really great version of the song. Damien stayed to help with some other vocals and later proudly waved the Jamaican flag that had been placed at the front of the stage. Stephen and company came out for two encores, which included an emotionally heart-tugging "Africa" and him commandingly delivering the line "Freedom song is all I've got."
Throughout the night Stephen asked the crowd a simple question: "Do you like reggae music?" While this may be my first reggae concert, I, like many others, responded that night with a resounding "Yes!"
It's nights like this that show reggae is more than alive and breathing. Marley's set was a perfect soundtrack to a humid Milwaukee night. The same could be said about Fitz & the Tantrums, who have taken the best of soul and Motown into the 21st century with a little bit of a pop music kick. They had certainly made a big impression at their show at Turner Hall Ballroom earlier this year and I was very happy to see them return quickly. The band didn't shy away from the brighter lights, as Michael Fitzpatrick and Noelle Scaggs led the Tantrums through a emotional set of songs, drawing from last year's "Pickin' Up the Peaces." They also threw in a Raconteurs and Eurythmics cover, showing the wide depth of their influences. It's safe to say that these vintage styles are safe in these hands.
Facebook Comments
Disclaimer: Please note that Facebook comments are posted through Facebook and cannot be approved, edited or declined by OnMilwaukee.com. The opinions expressed in Facebook comments do not necessarily reflect those of OnMilwaukee.com or its staff.