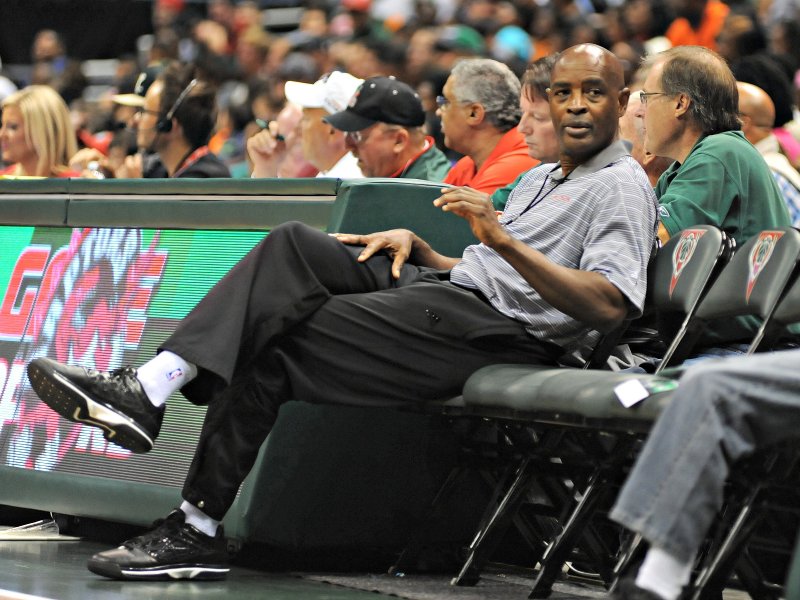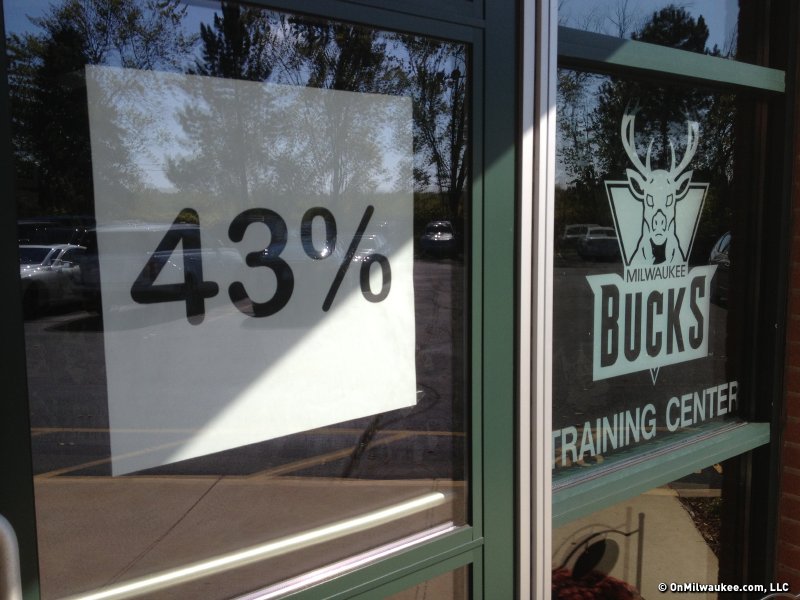 New Bucks coach making a quick impression
Larry Drew talked quite a bit in his first few months as the new head coach of the Milwaukee Bucks, first with his introductory press conference, then at various other media functions introducing many of the new players on the roster and then media day at the end of September.
At every stop, the 55-year-old coach preached unity and communication.
That was on full display through the first week of training camp beginning with the coaches shooting free throws (and doing push-ups for misses) on the first day alongside the players, to the daily team breakdown on the center of the Cousins Center practice court, complete with clapping and a different voice sending the players off.
He has also introduced his team to a different number per day, goals he wants them to keep in mind, and to reach. Some are simple, like the four seconds he wants the ball to be past the timeline following any opponent's shot, made or missed. Or the 25 assists he wants the team to pile up every game.
But one number – "1-15" – made the biggest impression.
"I think one through 15 was a big number, just making sure we're all together, all for one another," new point guard Brandon Knight said. "All those are good numbers but I think I like the one through 15 because if we all stick together we'll be able to accomplish all the other things."
Fourth-year center Larry Sanders, who hasn't been shy in answering questions about the breakdown in team chemistry at the end of last season, has also been quick to point out how quickly it's come together with this new group.
"From the opening practice guys are rooting for each other, behind each other," Sanders said. "It didn't take long for us to gel together and get to know each other a little better. Things are going good, going in the right direction."
That starts with Drew, who went 128-102 in his three years in leading the Atlanta Hawks to three straight playoff appearances.
He admits he's doing the most amount of teaching he ever has in his coaching career, but at the same time he's willing to listen to his players, whether it be by canceling some practices to allow their bodies to catch up, or letting veterans O.J. Mayo and Gary Neal break down a new defensive set during a walk through.
And when it's been time to roll the ball out on the floor and begin to put those lessons in action against one another, the coach has seen it work.
"The energy and camaraderie has been unbelievable," he said. "These guys are talking. They're really competing. They're really competing against one another."
The new-look Bucks play an opponent for the first time tonight in Cleveland, and it's the next step in their development as a singular unit.
"I think it's really big," Mayo said. "Because anytime you go on the road, obviously you've got to team up an understand it's an us against the world mentality and band together and go in there and get that win and get up out of there and put a smile on our face going to the next destination."
Following the game in Cleveland, the Bucks will head to Sioux Falls, N.D., for an exhibition against Minnesota on Thursday and then play for the first time in Milwaukee on Saturday against Charlotte.
Facebook Comments
Disclaimer: Please note that Facebook comments are posted through Facebook and cannot be approved, edited or declined by OnMilwaukee.com. The opinions expressed in Facebook comments do not necessarily reflect those of OnMilwaukee.com or its staff.