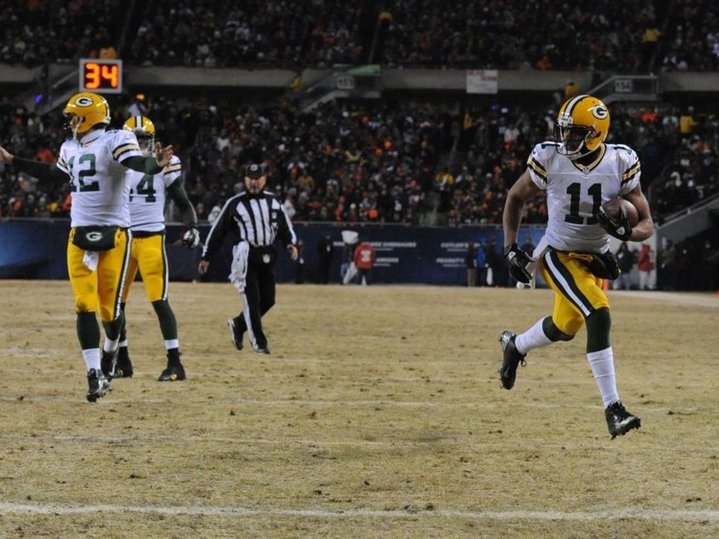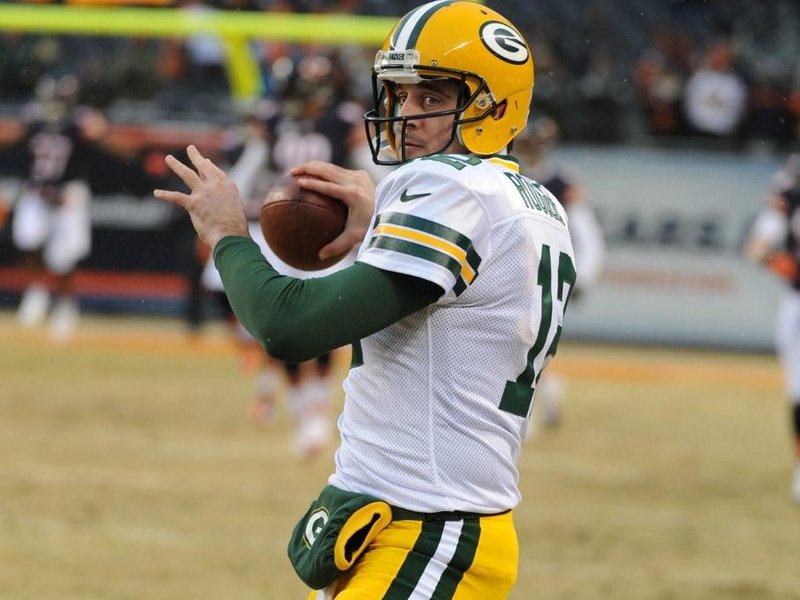 Packers victory over Bears looked familiar
It looked so familiar, didn't it?
There was an opposing wide receiver waltzing into the end zone unmolested, a Green Bay Packers cornerback waving his hand at a non-existent safety in disbelief.
There were the full-house blitzes and the opposing quarterback still stepping up and delivering the ball without a hint of pressure.
And there was the opposing running back, being left alone by linebackers in the flat; shedding would-be tacklers like water off an otter.
That was Packers football for the last eight weeks, defensive mistakes accentuated by an offense that moved as efficiently as a hybrid filled with diesel.
But then, there was a forgotten sight. A quarterback scrambling, staying alive, his eyes drawing an opponent down out of his coverage and having the gumption (and the arm strength) to go for it all in one shot.
Aaron Rodgers had played seven games this season. He missed seven full games and all but a drive of an eighth.
It wasn't that long ago, was it?
It seemed like a lifetime, those 55 days since he last strapped on a helmet. So much ... "bad" happened.
Three other quarterbacks. Thanksgiving in Detroit. Interceptions turning into touchdowns against Philadelphia. The final 20 seconds against Pittsburgh.
It all went away the moment Randall Cobb streaked past Chris Conte Sunday afternoon at Soldier Field in Chicago, Rodgers finding him from 48 yards out for the game-winning, NFC North-clinching touchdown in the final seconds.
The defense, which looked every bit as porous as 28 points and 345 yards allowed would indicate, made the one stop which they absolutely had to when an underthrown Jay Cutler Hail Mary attempt was intercepted by Sam Shields as time expired.
In the end, it was like old times - to a point. The offense scored more than 30 points, Jordy Nelson (10 catches, 161 yards) and Cobb (2 catches, 55 yards, 2 TD) made big plays and Eddie Lacy (66 yards, TD) and James Starks (88 yards) burned up the ground for large gains.
Rodgers wasn't sharp, however. He missed throws high and wide, was intercepted in the end zone and a rating of 85.2. On balance, he was outplayed by Cutler (226 yards, 2 TD, INT, 103.8 rating).
The "rust" was understandable, and the Packers showed some resolve in withstanding Rodgers' two early turnovers and uncharacteristic incompletions.
For a time, it felt like the loss in Cincinnati. In the end, it was the like the gritty win in Baltimore.
The result was a victory, a third straight division title and a repeat engagement with the San Francisco 49ers in the opening round of the playoffs.
Looks familiar, doesn't it?
Talkbacks
TosaJim | Dec. 30, 2013 at 5:04 p.m. (report)
Watch Rodger's last touchdown pass....he was about to be sacked with John Kuhn blocked #90 of the Bears and Rodgers was able to make the throw...Kuhn saved the day.
Facebook Comments
Disclaimer: Please note that Facebook comments are posted through Facebook and cannot be approved, edited or declined by OnMilwaukee.com. The opinions expressed in Facebook comments do not necessarily reflect those of OnMilwaukee.com or its staff.