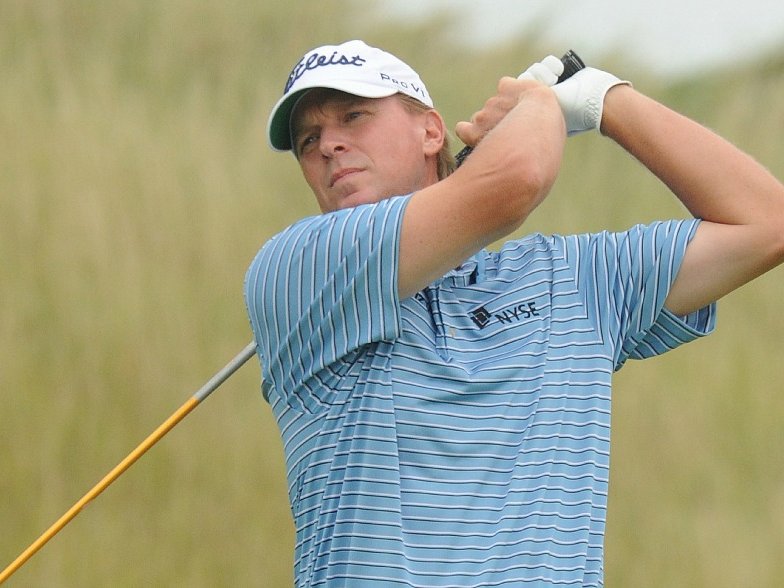 Stricker's surprise year continues
LAKE FOREST, Ill. – The last time Steve Stricker put a tee in the ground in the Chicago area in the fall, he was feeling the heartbreak of watching the European Ryder Cup celebrate in front him as the United States let a four-point lead fall away on the final day of competition.
Martin Kaymer beat Stricker head-to-head to clinch the Cup, and it wasn't lost on the Madison resident shortly after.
"I knew it was going to be important and we just ... I just didn't get it done," he said.
Mere months later, Stricker announced he would play a limited schedule in 2013, citing overall fatigue. He wanted to spend more time with his family in Wisconsin. It's not that golf wasn't fun, but at 46 years old he determined it was time to scale back to about a dozen or so events.
This week's BMW Championship at Conway Farms Golf Club, the penultimate event in the PGA Tour's FedEx Cup Playoffs, is his 12th event.
He was so sure he would only play 12 that he booked a hunting trip during next weekend's 30-man Tour Championship in Atlanta – but three runner-up finishes and six top 10s has earned him $3.4 million and the No. 8 spot in the FedEx Cup rankings – meaning he can win the $10 million prize if he finishes strong.
So, a baker's dozen it is.
"Even though I'd rather go hunting, I think it's pretty important, being in the position I am in, top 10 going into this week," he admitted. "I still have the opportunity and the chance to win, which I didn't think I'd be in this position starting the year with the limited playing schedule."
But, one of the reasons behind scaling back was to help him play at a high level throughout the year. He battled a nerve issue in his neck for some time last year, and he did not finish strongly through the Ryder Cup at the end of 2012, finishing no higher than a tie for 13th at the limited-field Deutsche Bank Championship.
"I think I'm definitely mentally fresher," he said. "I'm excited to be at each and every tournament that I come and play in. You know, I get to set the clubs down when I go home for like a two-week break. I'll set them down for the first week and then slowly get back into it the next week, so I'm always fresh. I'm always fresh, and my body feels better. Yeah, so it's been a good combination.
"That was one of the goals is just not to get tired of coming on the road. The travel is a tough part. So getting away from that has been a help, too."
Stricker tees off today in the 70-man tournament as the No. 10 player in the world and a member of Fred Couples' United States President's Cup team, a spot he earned with his solid play.
And while he's won nine times since his career resurgence in 2007 and ascended to the No. 2 spot in the world golf rankings at one point, this year has been a revelation for him.
"It's been good, and it's been a pleasant surprise," he said. "I didn't know what to expect coming into the year. I'm excited that it worked out well. Like I said, I didn't have any expectations on the Presidents Cup team or anything at the end of the year, Tour Championship, any of that kind of stuff. I was actually kind of looking forward to the time off and being at home and watching my daughter play, doing a lot of hunting and all that kind of stuff.
"But it's worked out well, and I've really enjoyed the year."
Facebook Comments
Disclaimer: Please note that Facebook comments are posted through Facebook and cannot be approved, edited or declined by OnMilwaukee.com. The opinions expressed in Facebook comments do not necessarily reflect those of OnMilwaukee.com or its staff.