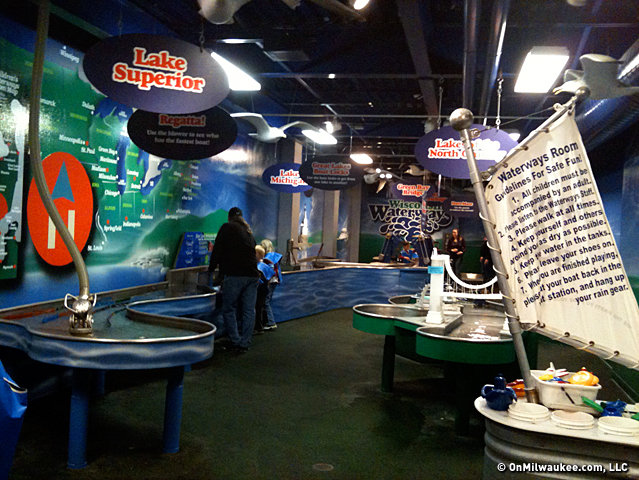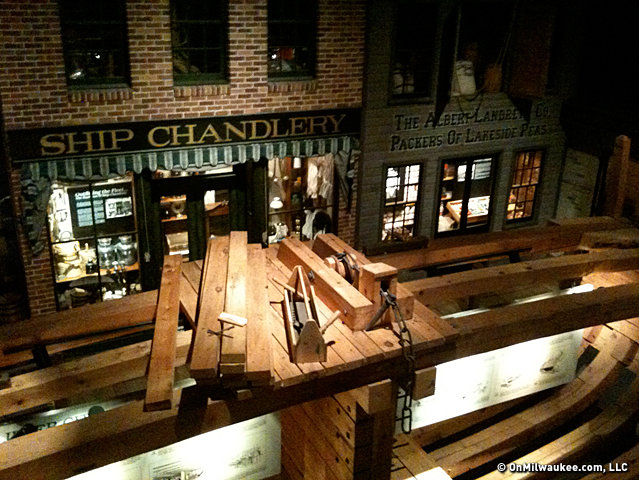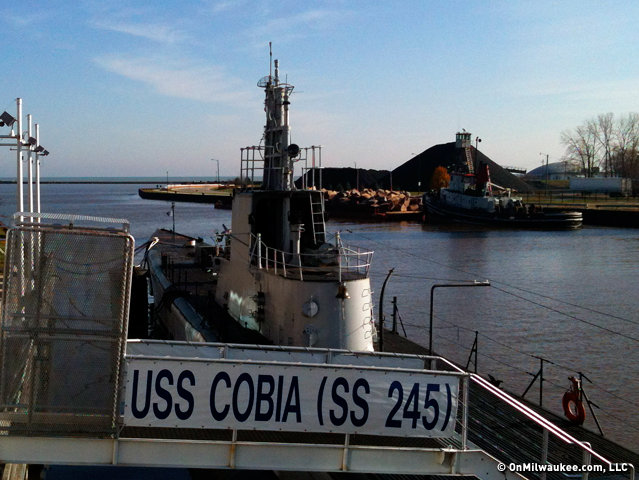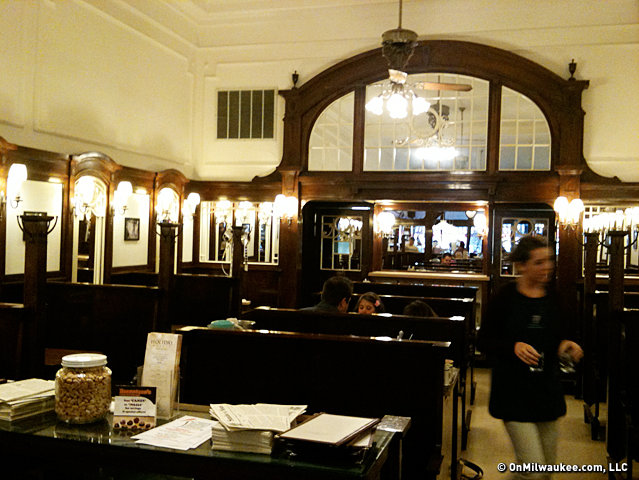 Despite an image problem, Manitowoc has fun to offer
Just before we packed up to spend a weekend in Manitowoc, I coincidentally ran into one of the few people I know from that city and he scoffed when I told him we were headed up for a visit.
"Why," he asked, nearly bristling at the idea.
Two days later, my son and I were sitting in Beerntsen's old-timey confectionary, eating gigantic ice cream sundaes in a wooden booth, having the time of our lives.
That's Manitowoc for ya. A town with a lot of great stuff to do with the family, and something of an image problem.
"I would agree 100 percent that people don't give Manitowoc enough credit as a destination, it is partly our own doing as the people who live here know how great it is – Forbes Magazine ranked Manitowoc the No. 2 best small city to raise a family, but we are too humble to brag about it," says Jason Ring, former Riverwesterner, who is now president of the Manitowoc Area Visitor & Convention Bureau.
"That is where I come in. The biggest challenge I face is that I have a small budget that only does so much to get the word out about all the great things we have here in Manitowoc-Two Rivers. You will find a good time in Manitowoc without having to look. I can guarantee that."
We built an easy and fun little getaway around a visit to the Wisconsin Maritime Museum and fittingly, that's where we started after our roughly 90-minute drive from Milwaukee.
The museum, located downtown on the lakefrt, is suited to visitors of all ages. While some of the boats and history may be lost on the littlest kids, older ones and adults will likely find it interesting to learn about Great Lakes wrecks, Wisconsin fishing industry history and more.
Kids of all ages will dig the intricate ship models and the "Streets of Old Manitowoc" in the Maritime History Gallery.
Work your way slowly downstairs and just when you think the kids are running out of steam, you'll come ashore in the Children's Waterways Room, which will fire them up.
The insanely fun space lets kids put plastic boats in real waterways to learn about how locks work, about the Great Lakes and the mighty Mississippi. There's a blower for sailboat races, sections of perforated pipe to let kids built water-spurting contraptions and more.
Put on a waterproof smock when you get in and dive in. We had a blast and had we turned around at this point and driven back to Milwaukee, we'd have had a super trip. But, we didn't. Instead, we took a guided tour of the World War II submarine docked next to the museum – the USS Cobia spent more than a decade moored at Milwaukee before moving north to Manitowoc – which was interesting and, I was surprised to find, nearly as fun for my little one as the waterways room.
Just out the door and across the street, we ducked into the Harborside Restaurant, 701 York St., for lunch. The much-awarded Harborside (see photo) is a restaurant and cocktail lounge that has great food and a warm, welcoming, down-home vibe.
And, no one flinched when I walked in with a kid. In fact, they set him up with a tall glass of milk, a pile of crayons and a coloring book. Naturally, then, they have a kids menu, too, and at least one Milwaukee boy will rave about the crisp and perfect grilled cheese.
I had a great fried fish sandwich and an interesting Reuben soup that was rich, creamy and flavorful.
Although the waitress boasted about the Harborside's cheesecakes, we decided to head around the corner for dessert at Beerntsen's Confectionary.
Page 1 of 2 (view all on one page)
Next >>
Talkbacks
granma52 | Dec. 8, 2011 at 9:11 p.m. (report)
My mother was from Manitowoc and most of her family is still there. I loved to visit her and when my mother retired from her job in Chicago she went back to Manitowoc. Lots of very good memories there.
awoaca | Dec. 7, 2011 at 2:52 p.m. (report)
Manitowoc/Two Rivers is my choice to overnight on the way to Door County from St Louis.
danielnathan | Dec. 7, 2011 at 9:18 a.m. (report)
Lighthouse Inn in Two Rivers is a great lakefront stay for the overnighters. Great clean (but cold) lake water. Used to stay there once a year for the "Manito-walk-in-the-park" disc golf tounament.
Facebook Comments
Disclaimer: Please note that Facebook comments are posted through Facebook and cannot be approved, edited or declined by OnMilwaukee.com. The opinions expressed in Facebook comments do not necessarily reflect those of OnMilwaukee.com or its staff.