December 17, 2019 - 1:00 p.m.
Levity and humor were a part of Carole Penny Marshall's character since birth. Born into an Italian-American family in the Bronx on Oct. 15, 1943, the story goes that her mother gave her the name "Carole" after her favorite actor, the often goofy and offbeat Carole Lombard, and her middle name, "Penny," to appease her older daughter, Ronny, who was saving her pennies for a horse. Which, apparently, she wanted more than a sister.
Marshall's mother, Marjorie, was a tap dance teacher who owned a dance school. Marshall started taking tap lessons at the age of 3, a skill that would resurface decades later when she co-choreographed some of the dance scenes in the sitcom she became famous for: "Laverne & Shirley."
Marshall's first television appearance was during her young adulthood in a commercial for "Head & Shoulders" dandruff shampoo. She was hired to play the "before using the product" girl with limp, stringy hair and model/actor Farrah Fawcett played the role of the "after" girl with the fantastically bouncy and shiny 'do.
Experiences such as this shaped Marshall, whose resilience and strong sense of humor – along with genuine talent and family connections – helped her become one of the most successful, down-to-earth actors and directors in Hollywood. Finding her own niche in front of the camera – and behind the camera – was the norm for Marshall. She put warmth, humor and humanity into everything she created – without being self-deprecating. She also demanded to be heard during a time when women's voices were all but completely muted in the entertainment industry.
Thus, despite her death on Dec. 17, 2018 – exactly one year prior to the publication of this article – Penny Marshall remains a force of inspiration.
"Someone like Penny had a huge influence on me because there are not a lot of female directors, so when you find one that is successful, you immediately back-track their path to see what you can learn from it," says former VH-1 director and current filmmaker, Stacey Nash. "I just found her so cool."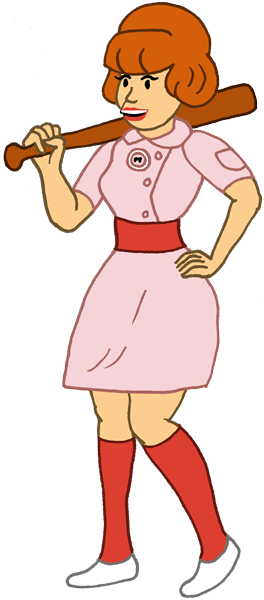 During the 1980s and '90s, Marshall became the first female director to make films that grossed more than $100 million domestically, and "A League of Their Own" is still the highest-grossing baseball movie of all time. But most importantly, Marshall showed a sexist establishment that a woman's vision can make as much money at the box office as a man's.
On her typical, unconventional path, Marshall balked at the box office with her first movie, "Jumpin' Jack Flash," yet went on to direct some of the decades' most celebrated cinema including "Big," "Awakenings" – which was nominated for an Academy Award in 1991 – and the feminist drama that became the crown jewel of her career, "A League of Their Own." The heartfelt film about a professional, all-female baseball team during World War II starred Madonna, Geena Davis, Lori Petty, Rosie O'Donnell and Tom Hanks, whose character coined the now-famous quote, "There's no crying in baseball."
"I can't imagine anything more exciting than being a fly on the wall and watching her direct all of those characters with such different personalities (in "A League Of Their Own"). You would have to be pretty self-assured to get that level of performance out of those celebrities," says Nash. "And the way that she celebrated women's sports in the '90s – no one was doing that and very few people have done it since. It was very bold."
In her personal life, Marshall was a huge sports fan and collector of sports memorabilia. She held season tickets to the the Los Angeles Lakers and the Los Angeles Clippers.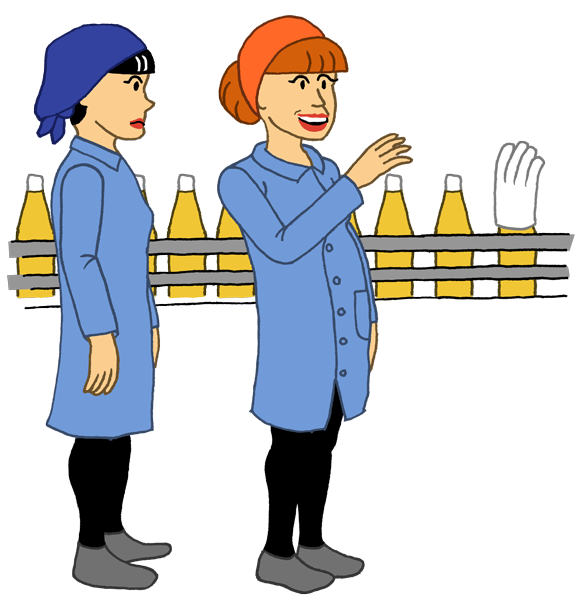 Marshall had a knack for embracing critique and was unapologetic for making what some critics referred to as "corny" films. So much so that she was quoted often as saying, "I like corny. It's what moves me."
Prior to her film career, Marshall delighted TV audiences with her roles in "The Odd Couple" and "The Mary Tyler More Show." But her big break came when her brother, Garry Marshall, cast her as the wisecracking, brash-but-vulnerable Laverne DeFazio in "Happy Days."
The character was so popular it led to a spin-off show on ABC, "Laverne & Shirley." Lovable Laverne was an instant hit in TV land where she played BFF to sweet, timid Shirley Feeney (Cindy Williams), a bottle-capper at the fictitious Shotz brewery, a fervent Pepsi-and-milk drinker and a lifelong Milwaukeean with a Bronx accent trying to make her dreams come true.
Penny and Garry's parents were also involved in "Laverne and Shirley." Her mother wrote the music for the show, and her dad had a recurring role as her boss at the brewery, Mr. Shotz.
"Laverne and Shirley" ran from 1976 to 1983 and was set in Milwaukee during the late 1950s and early-to-mid 1960s. The "girls" lived on Knapp Street, which is a real street in Milwaukee's lower East Side neighborhood but pronounced in the show as "Ka-nap" rather than keeping the "K" silent like it's pronounced by locals.
The plot of the sitcom was unique at the time because it was uncommon to depict two single, blue-collar women in their 20s to live alone, date without getting engaged or marrying, and support themselves by working a factory job in a male-dominated industry.
"'Laverne & Shirley' was way ahead of its time," says Meredith Jarden, a then-comedian and actor who ran a "Penny Marshall Fan Club" by mail for five years in the 1980s from her home in Atlanta. "It was the 'one step forward' for women in the industry before the many 'two steps back' that unfortunately came later."
Later in the series, during its sixth season, Laverne, Shirley and their entourage – including endearing doofusses Lenny and Squiggy (played by Michael McKean and David Lander respectively) – moved from Milwaukee to Burbank, California.
Coincidentally, current Milwaukeean Toni Spott lived in the Los Angeles apartment that was filmed as the exterior of the girls' new pad.
"I lived on Sierra Bonita off of Melrose in a Spanish-style four-plex – the apartment that the girls supposedly moved to in L.A. We had no idea when we moved in, but quickly realized after. My roommate and I would go out on the balcony and wave to the tourists in the tourist buses that stopped to look," says Spott. "I was always a big fan of Penny Marshall's. I liked her slapstick humor and that they ruled the roost with all the men in the show."
Whether Marshall-as-Laverne was singing off-key, accidentally stealing a $75 scarf, recreationally inhaling nitrous at the dentist's office or manically trying to fill a grocery cart after winning a shopping spree but winding up with only a box of fish sticks and scooter pies, she was always somewhere between the master of physical comedy and the embodiment of awkward unpretentiousness.
"She was this oddly frumpy – but also totally beguiling and hilarious – character. How many women actors at that time actively leaned into their Bronx accent?" asks Nash.
Fans felt similarly towards Lucy Ricardo (played by Lucille Ball) in "I Love Lucy" and Liz Lemon (Tina Fey) in "30 Rock." Audiences – particularly female audiences – identify with characters that are funny, real and "underdogs" in some way.
Marshall passed away at the age of 75 from complications due to diabetes. Prior to her death, she had already survived lung cancer as well as brain cancer. She also survived Hollywood.
Despite her brother's ability to boost her early acting career, nothing in the business came easily for Marshall. She had to prove herself repeatedly and create her own niche in a superficial world where fake boobs were valued over real talent. And she did it.
Marshall was, personally and professionally, an extremely resilient human being who beat odds with the same easy flow as the cursive "L" fastened to Laverne's blouses. The same "L" that was later etched into her headstone in the Hollywood Hills cemetery where she rests.
Marshall wasn't always easy to work with, and she didn't always "play nice" as women are supposed to. She and Williams not only had spats between themselves but also with the producers of the show as Marshall was a meticulous, perfectionist director with extremely high expectations. However, she still left behind multitudes of people who felt adoration for her. She was survived by her daughter, Tracy, her ex-husband and dear friend, actor/director Rob Reiner, and many colleagues from the business including Williams who tweeted after her death, "I Love You, Partner."
Like Williams, many people – including those who didn't know her personally – were affected by Marshall during her lifetime. The city of Milwaukee, because of its forever connection with "Laverne & Shirley," publicly recognized the loss of Marshall in myriad ways.
The Milwaukee County Historical Society placed a message in its river-facing windows using the original City Hall letters that appeared in the opening credits of "Laverne & Shirley" reading "P-E-N-N-Y."
During the encore at the first-ever concert at Fiserv Forum in September 2018, The Killers and Milwaukee's Violent Femmes played the sitcom's iconic theme song, "Making Our Dreams Come True."
Other Milwaukeeans took to social media to mourn Marshall, some of whom met her in 2008 when she and numerous "Happy Days" cast members came to Brew City for the unveiling of the Bronze Fonz statue.
Melissa Musante was one of these fortunate fans.
"After the dedication, there was a big luncheon at The Pfister (Hotel). As we headed to the lunch event, I shared an elevator with her. She was reserved and I was awestruck," says Musante, a Midwest filmmaker. "I loved her work and I also loved that she didn't make a big deal out of being a woman in Hollywood. To me, that's true feminism."
Marshall served as a role model to many women in the business, including Cara Casier, a filmmaker and screenwriter living in New York. Casier cites Marshall as one of her main mentors – and the fact they share a birthday makes her feel even closer to her.
"When I was a kid, Penny Marshall was the first female director I ever knew about," says Casier. "I was crushed when she died because I always hoped we would meet someday and I would thank her for everything she did for me and all the little girls who played with cameras and loved to tell stories. No matter where my artistry goes, I will always thank her – and save her a piece of birthday cake."
But Marshall's understanding for the human condition, says Casier, goes beyond her gender. It's important we don't remember her solely as a "female director" because that discredits her equality – even superiority – over male directors.
"I think she's a great example of what we're still working on showing the world: that anyone, no matter who you are, can tell a great story," says Casier.