When OnMilwaukee Publisher Andy Tarnoff spotted the Baskin-Robbins "Turkey Cake," he was intrigued. Is it turkey-flavored? What's that brown glaze all about? Does it contain bones? What's with its little feet? Read more...
Editors' Pick
Milwaukee Area Event Calendar
More Featured Articles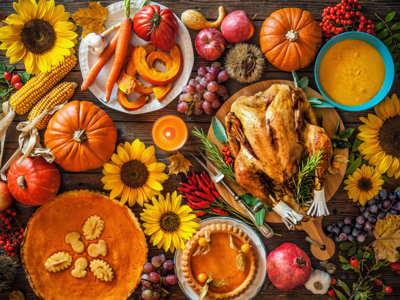 Thanksgiving is a time to count your blessings, gather with the ones you love, watch the Macy's Day Parade ... and cook, cook, cook. But, here's a guide for those of you who would prefer to leave the cooking (and the cleaning) to someone else for a change.
See more stories in Dining …
With one day remaining in the November ratings period, WISN 12 draws the top weekday news audiences at 5, 5:30, 6 and 10 p.m. among southeastern Wisconsin households. "WISN 12 News" at 6 p.m. draws the number one audience among all weekday evening local newscasts.
See more stories in Movies & TV …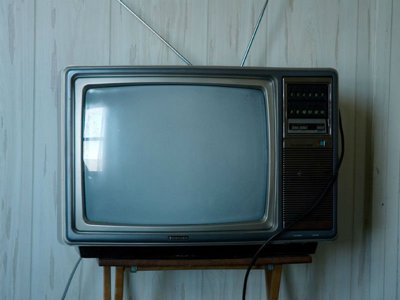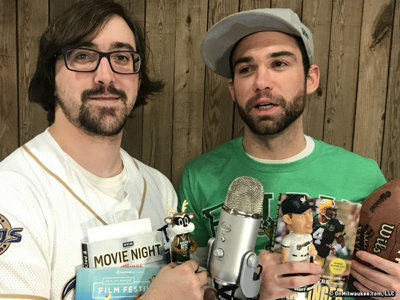 In this week's episode of OnMilwaukee's Postgame Tailgate, Jimmy Carlton and Matt Mueller discuss the Wisconsin sports landscape and say something they're thankful for with each team. They also play "Is this bowl game real or made up?" and "which pie is best?"
See more stories in Sports …
Sponsored Content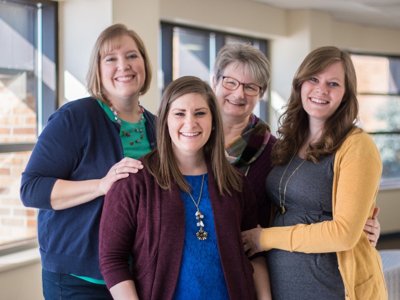 The seven members of Concordia's OSSA staff are charged with being the spiritual, emotional and practical support system for the more than 3,000 individuals enrolled in online programs or courses through Concordia, shoulders for students to lean in.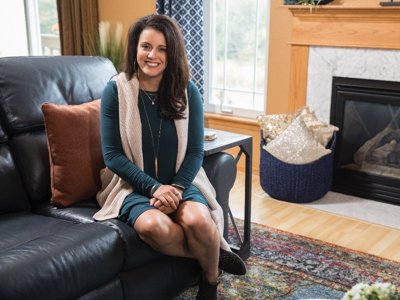 We're very excited to bring some eclectic glam to our Steinhafels Before and After entry this month, with the help of one of our newest designers, Brittany Holey.
bqazbzrbawecwrexabcfuvxrefucvexawu
From Our Partners
A'Kela (KK), a 12-year-old pediatric cancer patient, was asked to describe her dream bedroom. KK is one of ten children and shares her room with two of her sisters. Three girls of varying ages meant getting creative with how their individual visions came together. The verdict? Rainbows, sparkles, and Pokémon. Thanks to the Wisconsin chapter of the nonprofit Special Spaces, KK's dream room was brought to life. The... Pediatric Cancer Patient Gets Dream Room appeared first on 88Nine Radio Milwaukee.
See More Stories From 88Nine Radio Milwaukee …
For 11 minutes, President Donald Trump's personal Twitter account was deleted by a Twitter customer support employee. Many Americans responded to the news by calling the Twitter employee a hero for deleting the account. We believe that the Twitter customer support employee's actions were not heroic and shouldn't result in the suspension of the President's account. [...] The post Trump Twitter Deleted by Low-Level Employee appeared first on Media Milwaukee.
See More Stories From Media Milwaukee …
5 Songs We Can't Stop Listening to is a collection of our newest favorite songs. And Every week we ask an artist that we love to tell us about the music they love. Listen to the whole thing in the player below. The post 5 Songs We Can't Stop Listening To with guest Portugal. The Man appeared first on 88Nine Radio Milwaukee.
See More Stories From 88Nine Radio Milwaukee …
Coming Soon On OnMilwaukee.com…
Online shopping hacks
A visit by design
Samuel Weinstock House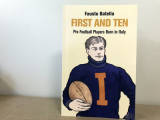 Italian-born NFL'ers