The Thursday Night Football showdown on Sept. 28 between the NFL's oldest rivals, Green Bay and Chicago, will be streamed by Amazon to a global audience, the first of 10 games available to Prime Video members as part of a new partnership. But you can still watch it on regular TV, too. Read more...
Editors' Pick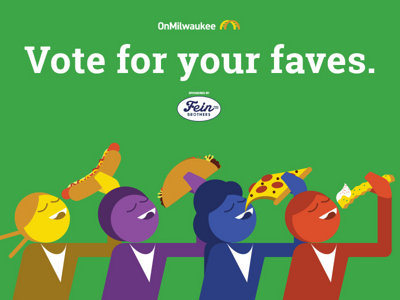 You vote, you decide. In OnMilwaukee's 15th annual readers' poll to pick Brew City's best restaurants, you'll find 40 questions asking you to choose your favorites.
See more stories in Dining …
Milwaukee Area Event Calendar
Today's featured events
5:30 p.m. at Downtown Milwaukee
More Featured Articles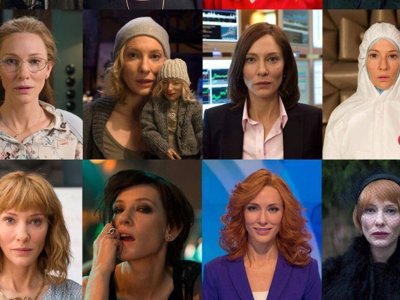 While we're all assembling our screening schedules, I'd like to do my part in helping you find the cinematic gems, both obvious and obscure, at the Milwaukee Film Festival with my 10 must-see screenings.
See more stories in Movies & TV …
In this series, we ask chefs around the city to recommend three dishes that embody the best of what they offer. In this edition, we talk with Belfre Kitchen's new executive chef, Amado Casanova, about the way he knits together local produce with globally inspired flavors.
See more stories in Dining …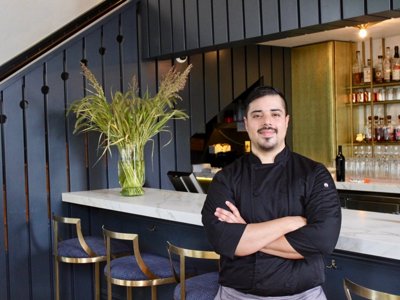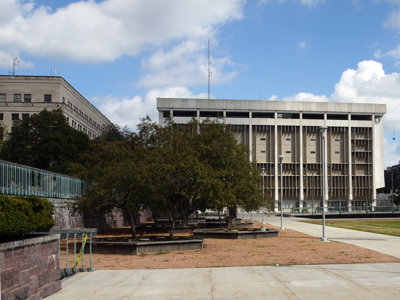 A new Public Policy Forum report on the state of Milwaukee's City- and County-owned buildings calls for the replacement - "as soon as possible" - of three Milwaukee County properties: the Safety Building and Medical Examiner's Office on the western end of Downtown, and the Mental Health Complex on the County Grounds.
See more stories in Buzz …
Sponsored Content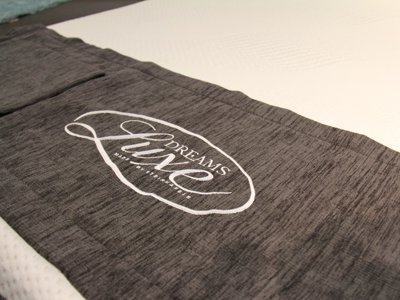 It's a basic fact - most of us don't get enough sleep. That's where Steinhafels "Dreams" mattresses come in! You probably don't know it, but Steinhafels has its own factory direct mattress line - being made right here in Milwaukee.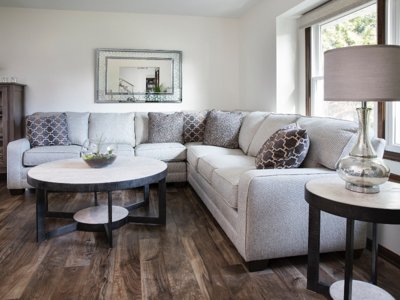 For this month's featured "Before and After" project, we're going to highlight one of the team's most tenured members: designer Linda Patti, who has been with Steinhafels for more than 24 years and has decorated more than 700 homes.
From Our Partners
5 Songs We Can't Stop Listening to is a collection of our newest favorite songs. And Every week we ask an artist that we love to tell us about the music they love. Listen to the whole thing in the player below. The post 5 Songs We Can't Stop Listening To with guest Milwaukee County Executive Chris Abele appeared first on 88Nine Radio Milwaukee.
See More Stories From 88Nine Radio Milwaukee …
Milwaukee Bucks Playoff fever was in the air, as the Giannis Antetokounmpo led squad came home off a successful road trip in Toronto, taking game 1 in convincing fashion, dominating the Raptors 97-83 and owning home court advantage for the time being. For the second time in the past three seasons, the Milwaukee Bucks have [...] The post Bucks Must Win Final 2 Games to Keep Playoff Hopes Alive appeared first on Media Milwaukee.
See More Stories From Media Milwaukee …
50 years ago, Milwaukee made national headlines. For 200 consecutive nights between August 1967 and April 1968, a well-organized group of young Black Milwaukeeans marched in support of open housing and against racial segregation.   City wide effort honoring 1967 Fair Housing marches appeared first on 88Nine Radio Milwaukee.
See More Stories From 88Nine Radio Milwaukee …
Coming Soon On OnMilwaukee.com…
New history walking tour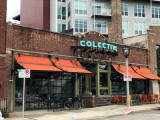 Colectivo on Prospect
Fireboat history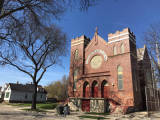 Mt. Moriah Baptist Church