So far this series has identified some of our favorite restaurants that we hope stay in business for a long time, but there are a few retail shops we hope stick around forever, too. Like Fischberger's. Read more...
suacxvrxvqsfvcuxwaur
Editors' Pick
The evolution of the mall, like much of America's history, has been fast and furious, and whether or not it's still relevant - in light of online shopping, box stores and technology, especially social media - is a fair question.
See more stories in Marketplace …
suacxvrxvqsfvcuxwaur
Milwaukee Area Event Calendar
More Featured Articles
Hidden Gem: Maverick's
The thin green sign out front of Maverick's claims the South Side pub is "where you're a stranger only once." But anybody who's walked through the bar's doors knows that's not just a cute slogan. It's the actual way of life inside Maverick's.
See more stories in Bars & Clubs …
Milwaukee fish fry guide
It's one of Milwaukee's most cherished and distinctive culinary traditions: the Friday fish fry. This long-lived ritual is alive and thriving in Milwaukee - especially, but not only, during Lent. It's a big list, so dig in and read on.
See more stories in Dining …
It's just not Christmas in your home without a fresh cut tree to wrap with lights and decorate with ornaments. Here's a list of places throughout Southeastern Wisconsin that can help you find the perfect tree.
See more stories in Holiday Guide …
There's no better way to bask in the joy of the holiday season (and get your Christmas shopping done) than with a trip to one of the outdoor holiday markets in town. And we've got a list of some great ones that you shouldn't miss.
See more stories in Holiday Guide …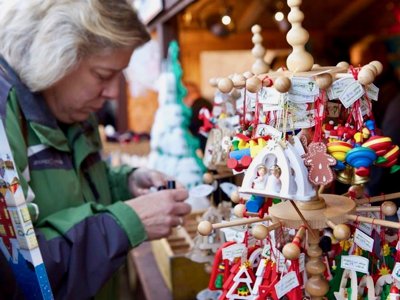 Just in time for Black Friday Record Store Day, here are some of the best places around town to wax musical and feed your PVC addiction.
See more stories in Music …
Sponsored Content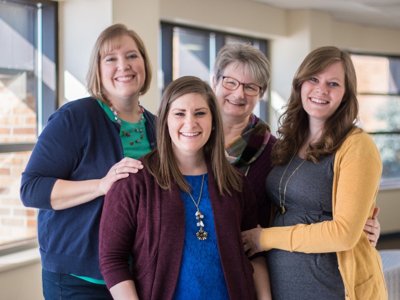 The seven members of Concordia's OSSA staff are charged with being the spiritual, emotional and practical support system for the more than 3,000 individuals enrolled in online programs or courses through Concordia, shoulders for students to lean in.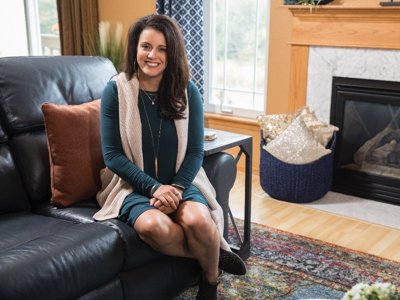 We're very excited to bring some eclectic glam to our Steinhafels Before and After entry this month, with the help of one of our newest designers, Brittany Holey.
suacxvrxvqsfvcuxwaur
From Our Partners
A recent attack that left eight people dead and a dozen injured in Manhattan has raised concerns about the Diversity Visa Immigrant Program, otherwise known as the "visa lottery," and has President Donald Trump calling for its elimination. Sayfullo Habibullaevic Saipov, an Uzbek national who entered the US through the program, rented a pickup truck [...] The post Visa Lottery Program Needs Work, but Has American Value appeared first on Media Milwaukee.
See More Stories From Media Milwaukee …
A'Kela (KK), a 12-year-old pediatric cancer patient, was asked to describe her dream bedroom. KK is one of ten children and shares her room with two of her sisters. Three girls of varying ages meant getting creative with how their individual visions came together. The verdict? Rainbows, sparkles, and Pokémon. Thanks to the Wisconsin chapter of the nonprofit Special Spaces, KK's dream room was brought to life. The... Pediatric Cancer Patient Gets Dream Room appeared first on 88Nine Radio Milwaukee.
See More Stories From 88Nine Radio Milwaukee …
5 Songs We Can't Stop Listening to is a collection of our newest favorite songs. And Every week we ask an artist that we love to tell us about the music they love. Listen to the whole thing in the player below. The post 5 Songs We Can't Stop Listening To with guest Portugal. The Man appeared first on 88Nine Radio Milwaukee.
See More Stories From 88Nine Radio Milwaukee …
Nina Lussi has been training and competing around the world and now has her sights set on the 2018 Winter Olympics in South Korea.
See More Stories From WISN 12 …
Coming Soon On OnMilwaukee.com…
Online shopping hacks
A visit by design
Samuel Weinstock House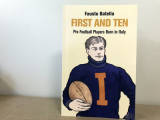 Italian-born NFL'ers
suacxvrxvqsfvcuxwaur