Don't miss out on the action. Get the OnMilwaukee Weekend Preview in your inbox every Thursday. Subscribe now!
The Weekend Preview is brought to you by Potawatomi Hotel & Casino. Get there this weekend!
Here we are again, at the end of the month. It's crazy how fast the days are flying by! Let's say "hello" to October and the official start of spooky season! Don't be scared, though: It'll be a great weekend to close out September as well as to welcome the ghosts and ghouls of October.
You're in for a treat all weekend - so scroll down to see what all the city has in store, brought to you by Potawatomi Casino Hotel!
FRIDAY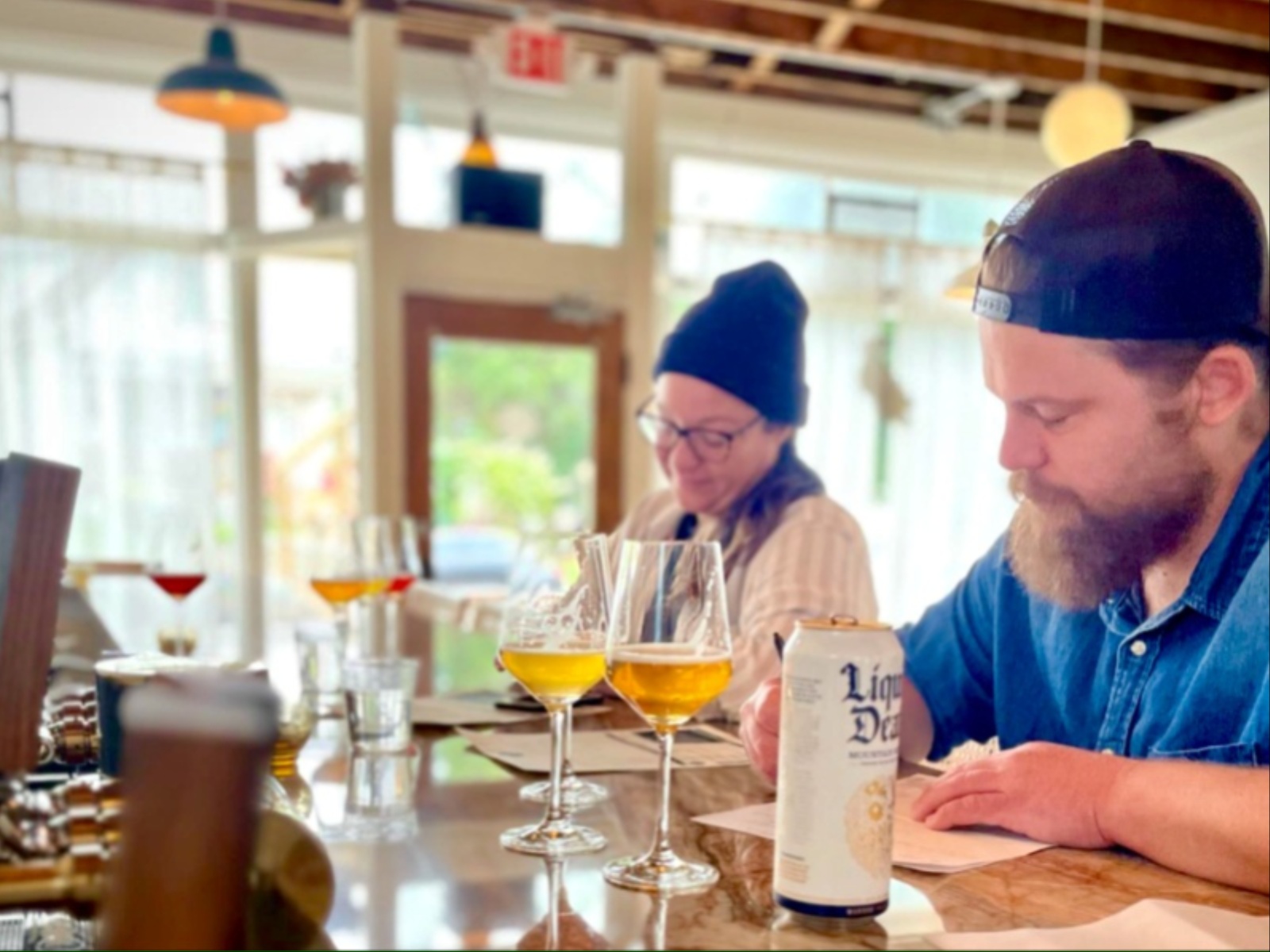 HOT DISH PANTRY FLIGHT NIGHT
Craft beer meets pierogi at Hot Dish Pantry Flight Nights at Component Brewing Co. Bring your friends and attend the first event this Friday from 5-8 p.m. You'll receive a featured flight of four beers paired with pierogi from Hot Dish Pantry. Get more information about this delicious event here.
CHINA LIGHTS: NATURE'S GLOW
Whether it's a yearly tradition or a new one, wander through the Boerner Botanical Gardens during this year's show China Lights: Nature's Glow. Witness the spectacular lanterns that will walk you through the beauty of nature the entire night. May your eyes glow with excitement throughout each section of the gardens – and don't forget to stop at the volcano to watch it erupt!
SRH'S GRAND OPENING
Try something new this weekend with your friends! SRH is having its grand opening bash this Friday from 5:30-10:30 p.m. – and you don't want to miss this magical event. Get immersed in their new Walker's Point space that features incredible views, cocktails and a 360-degree view of Milwaukee. RSVP here to secure your spot.
RIVERWEST JAZZ FEST
Get jazzed up this Friday for the Riverwest Jazz Fest at Jazz Gallery Center for the Arts this Friday at 5:30 p.m. This is the first annual Riverwest Jazz Fest and it's FREE to attend and listen to a variety of talented musicians all night long. Click here to view the full lineup.
THE HAPPIEST HOUR
When you clock out on Friday, get over to the Happiest Hour at the Skyline Bar and Lounge! The Happiest Hour brings you happy hour deals from 5-8 p.m. Take advantage of specials like $3 tall boys, $4 tap beers, $5 rail mixers and $5 margs, and music all night long provided by DJ LoLo – plus there's free entry!
CAITLIN PELUFFO
Sit back, relax and enjoy a night of laughs during Caitlin Peluffo's show at The Laughing Tap at 7:30 p.m. Get the best of the best of comedy, pure wit and entertainment from a night you won't forget. Click here to purchase your tickets.
FRIDAY NIGHT RETRO DANCE PARTY
Dance the night away at Mad Planet this Friday night. Bring your friends to the Friday Night Retro Dance Party with DJ Mosh Wah and Sage Schwarm. Grab a drink and be prepared to be on the dance floor all night long getting down to retro jams. You must be 21+ to enter at 9 p.m.
BRAHMS, STRAVINSKY & PRAYER FOR UKRAINE
Enjoy an evening of beautiful music with the Milwaukee Symphony Orchestra this weekend as they perform pieces from classical icons Brahms and Stravinsky as well as a tribute to the people of Ukraine. Plus, acclaimed pianist Yefim Bronfman will join the performance. For tickets, click here:
SATURDAY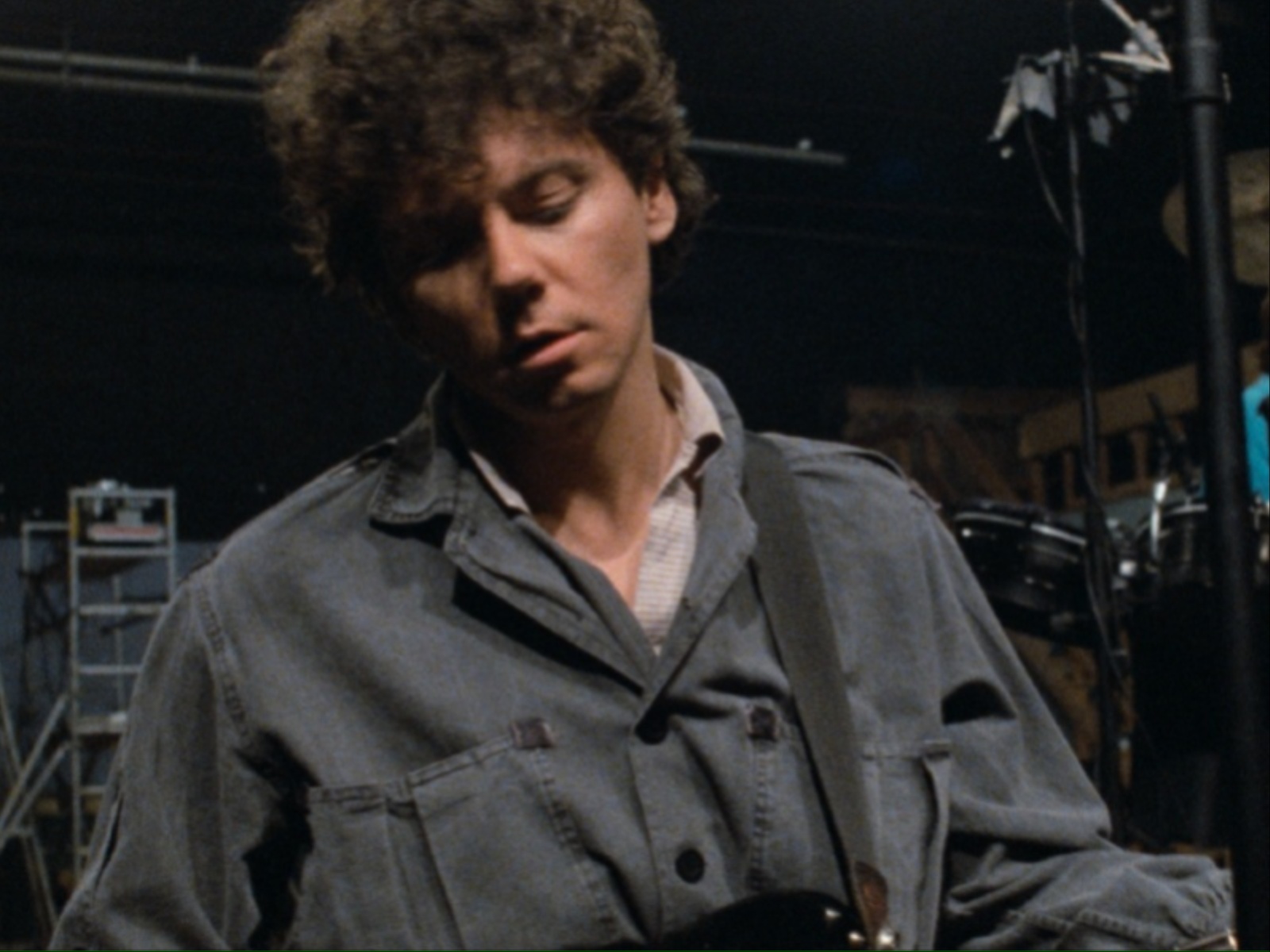 STOP MAKING SENSE
Get dancing down to the Oriental Theatre this weekend for this rock doc classic! Plus, in addition to one of the best music movies ever made back on the big screen, Milwaukee native and Talking Heads keyboardist and guitarist Jerry Harrison will be in-person for several screenings of "Stop Making Sense" this Saturday and Sunday. Harrison will also participate in a live Q&A session after the 5:30 and 7:30 p.m. showings. Don't miss this showstopping cinema – click here for more details.
CLEMENTINES 2ND ANNIVERSARY
Get ready to party! Clementines in Bay View is celebrating its second anniversary and you're invited to bring your friends to indulge in drinks, a taco bar and so much more. Click here to get more information.
DOG DAYS OF SUMMER
Celebrate the dog days of summer at the Iron Horse Hotel this Saturday from 11 a.m. to 10 p.m. This is the last day of this summer series where your pup can enjoy a doggy food menu, splash pad, toys, treats and more. Plus, there will be appetizers, lunch and cocktails for their two-legged friends. Click here for more information.
LIGHT THE HOAN
Head to the Hoan! The Hoan Bridge will be lit this weekend to celebrate the Milwaukee Lakefront Marathon race weekend at 7:30 p.m. See the light blue, dark blue and yellow colors of the Milwaukee Flag glow Saturday night to honor the new course. Click here for more information.
NUT & TOY FACTORY OPEN HOUSE
You'd be nuts to miss the annual Nut & Toy Factory open house on the last day of September! Walk through the Nut Factory on 3720 N. Fratney St. and the Toy Factory on 3707 N. Richards St. from 6-10 p.m. to see art, meet local artists and buy local art. Amorphic and Gathering Place will be there to serve tasty suds as well plus a food truck as well from 4-9 p.m. Click here for more information.
OKTOBERFEST AT THE EXPLORIUM BREWPUB
Cheers to Oktoberfest! The Explorium Brewpub Greendale is hosting its own Oktoberfest this Saturday from noon to 10 p.m. Enjoy food specials, merchandise, cold beer, a firkin tapping at 3 p.m., live music with The Polish Moon Polka Trio from 7 to 10 p.m. and more! Click here for more information.
MACKLEMORE
Tickets are selling fast and you need to buy yours NOW! Macklemore is here in Milwaukee on his Ben Tour, which will hit The Rave/Eagles Ballroom at 7:30 p.m. Admit it; you just got "Thrift Shop" stuck in your head now. Click here to purchase your tickets.
COZY CHOCOLATE MACARONS
You can never go wrong with a cozy chocolate macaron – and why not learn how to make them yourself with this cooking class on Saturday from 9 a.m. to noon. Head over to Sur La Table at Bayshore located at 480 W. Northshore Dr. to enjoy a three-hour macaron-centric class. Learn how to craft two delicious fillings for chocolate macarons: hot cocoa with mini marshmallows and salted caramel. Dig in!
SUNDAY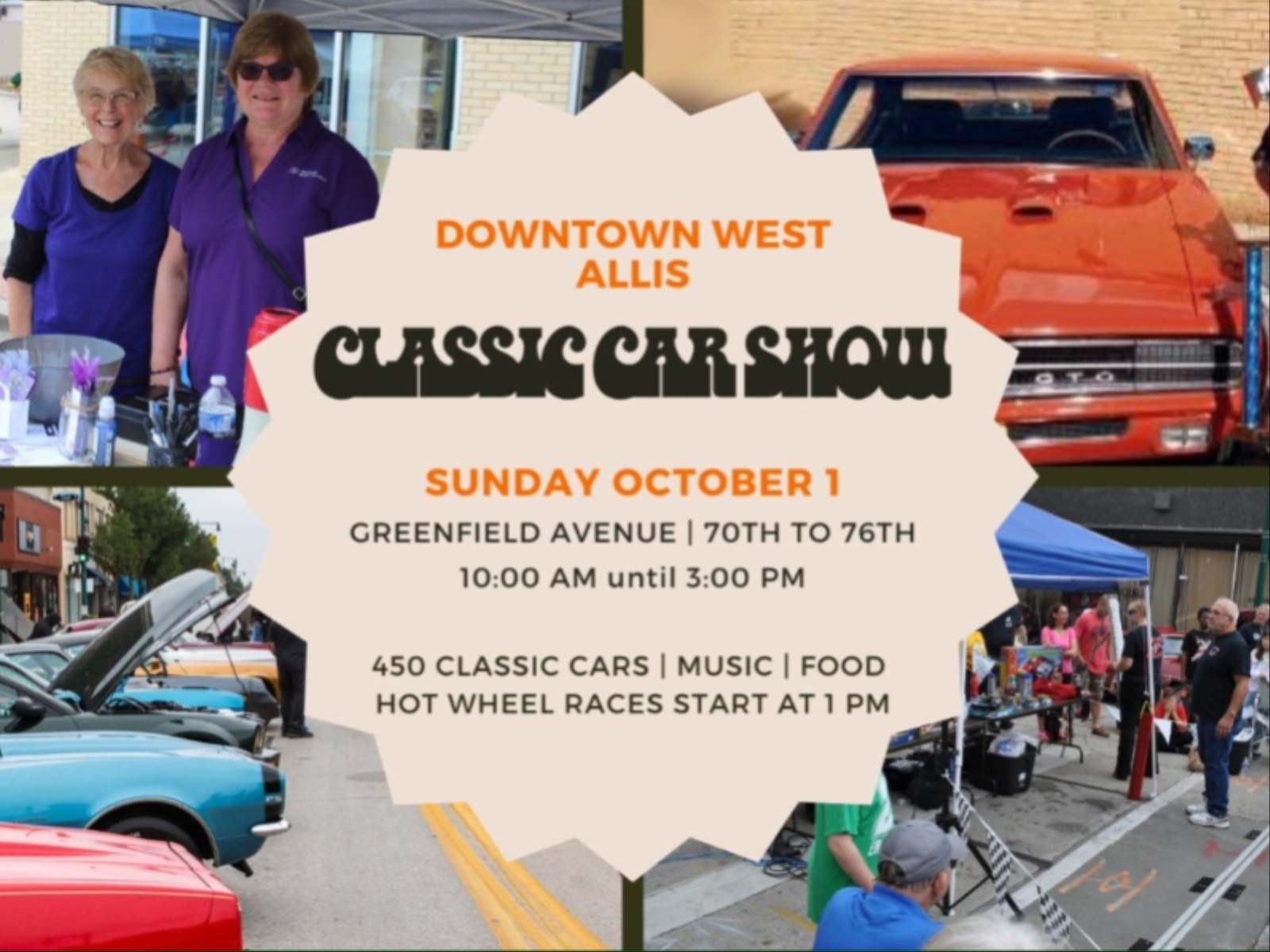 DOWNTOWN WEST ALLIS CLASSIC CAR SHOW
Enjoy a classic car show in West Allis from 10 a.m. to 3 p.m. this Sunday. While registration is closed, spectators are free to attend! Check out 450 classic and custom vehicles along Greenfield Ave. between 70th and 76th Street. Enjoy food, music, vendors, games and more. Free parking will be available behind the buildings along Greenfield Avenue.
414FLEA
And you thought the last 414Flea was last weekend! Well, due to the scorching weather, Zocalo didn't want to finish the outdoor market season like that – so they're bringing it back this weekend to take a chance to soak up the fall air. Grab a drink, a bite to eat and visit over 30 vendors this Sunday from 11 a.m. to 5 p.m.
PICKLEBALL MEET UP
Pick up your pickleball racket and join the meet-up this Sunday from noon to 3 p.m. at 1st and Bowl. Located at 2969 N. 114th St., you'll get your first beer free while you play the afternoon away! Click here for more information.
NOAH CYRUS
Say yes to Noah! Noah Cyrus is on her The Hardest Part Tour and will appear at The Rave/Eagles Ballroom this Sunday at 8 p.m. Tickets are SELLING FAST - so if you don't want to miss this show, click here to purchase your tickets today!
EXPOSED PRESENTS: #LETTHEMLIVE KICK-OFF
ExPOSED Inc. brings you #Letthemlive kickoff day party to support the annual 5K walk/run fundraiser at The Cooperage at 3 p.m. Enjoy music, DJ, food, costume contest and more! Tickets are $30 in advance, $40 at the door, $40 5K walk registration fee, $60 day party and 5K walk. Click here for more information.
MILWAUKEE COMEDY FESTIVAL
All jokes aside, the Milwaukee Comedy Festival is celebrating 18 years of laughs starting this Sunday, Oct. 1. This will be the biggest live comedy event in the city, featuring 13 shows, seven venues and eight days of comedy. See these featured lauded performers from across the country; click here to purchase your tickets today.
MILWAUKEE LAKEFRONT MARATHON
Get ready for the great race along a great lake. The Milwaukee Lakefront Marathon will run through a brand new course that'll offer scenic views of nature, skyline, the Hoan Bridge, Lake Michigan, and more. Click here to secure your spot – and if you don't want to run, click here to get more information on being a spectator.
MITCHELL PARK DOMES FALL SHOW - eARTh: THE ART OF NATURE
Witness the beauty of nature this weekend at the Mitchell Park Domes starting at 9 a.m. This year they're featuring The Art of Nature for their fall show - and you don't want to miss it. Experience unique, hand-crafted sculptures from plants and more. Click here for more information.
ALL WEEKEND LONG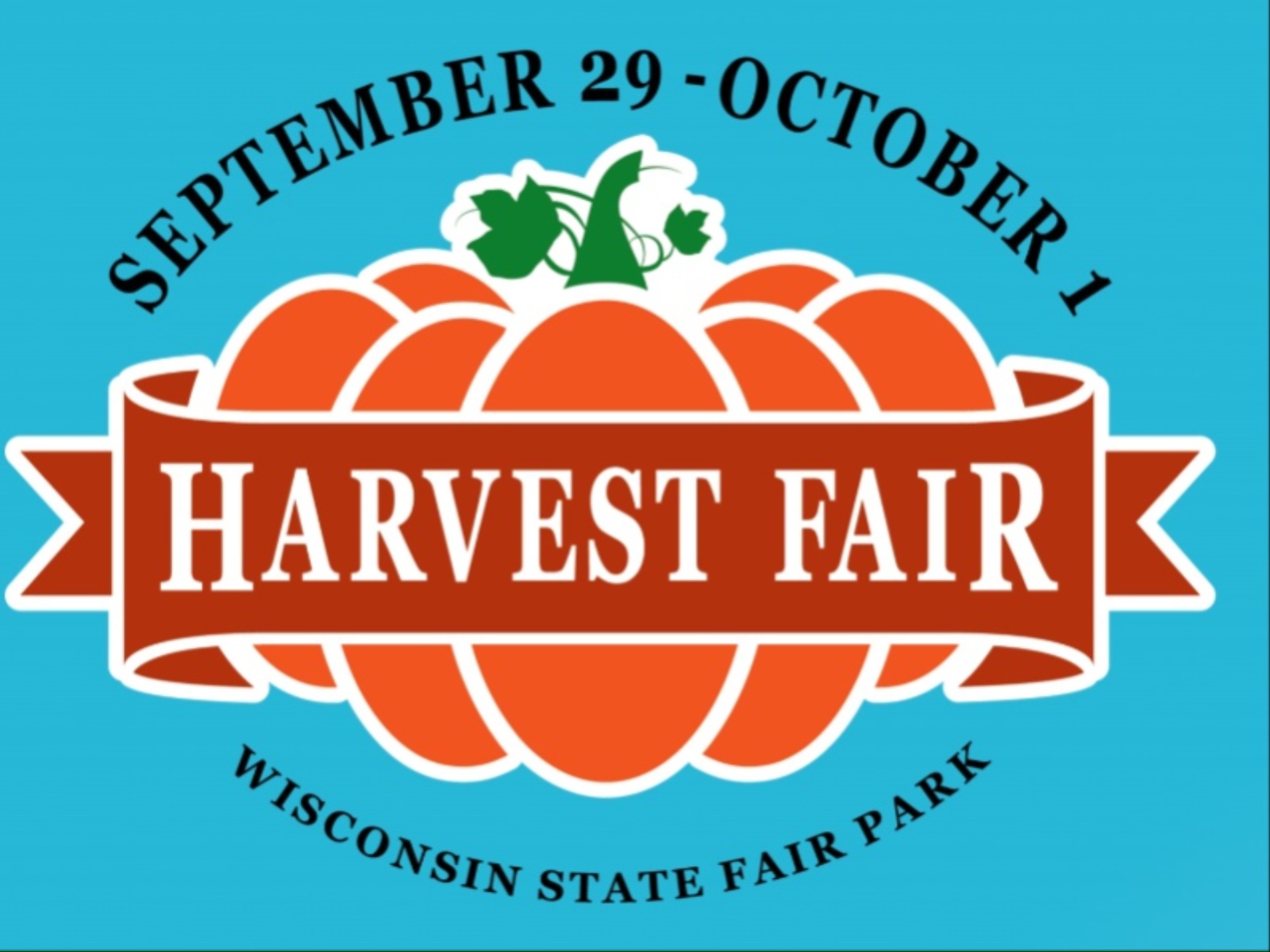 HARVEST FAIR
Happy harvest! Head over to Harvest Fair this weekend at the Wisconsin State Fair Park and experience autumn goodness with entertainment, pony rides, pumpkin bowling, goodies, crafts, cream puffs and more! Admission to Harvest Fair is free while parking is $10 and $5 for motorcycles. Read more about the family activities, food highlights, local shopping and farmers' markets here.
MILK CAN DINER
After two years, Milk Can Diner in Greendale is set to close. Take advantage of this weekend to get the last of Milk Can Diner before they close their doors after service on Sunday, Oct. 1. And while this location may be closing, it doesn't mean they're gone for good. Co-owner Ryan Oschmann expressed they'll be turning their focus on their two other restaurants in Muskego, Bass Bay Brewhouse and Milk Can Hamburgers & Frozen Custard. Read more about it here:
ART, LIFE, LEGACY: NORTHERN EUROPEAN PAINTINGS IN THE COLLECTION OF ISABEL AND ALFRED BADER
The Milwaukee Art Museum welcomes 'Art, Life, Legacy: Northern European Paintings in the Collection of Isabel and Alfred Bader.' Spend this weekend gazing at the 76 Dutch and Flemish paintings throughout the museum. Read about this magnificent collection here.
TWO MILWAUKEE BREWERS MAKE HARD SELTZER TOP 10 LIST
Hooray for our local hard seltzer winners! Whether you know or don't, the 2023 U.S. Open Seltzer Championship Medal Winners and Grand National Champion were announced. Two Milwaukee breweries ended up in the top ten – one was The Explorium Brewpub which got second place while Ope! Brewing finished in fifth. Visit these prized breweries today and get a taste of their award-winning seltzers!
"RUN BAMBI RUN"
"Run Bambi Run" is a new musical about Milwaukee's infamous true crime saga. A Milwaukee Police Department cop turned Playboy Bunny, Lawrencia "Bambi" Bembenek found herself in jail for a crime she allegedly didn't commit. This rock and roll-themed show allows you to follow Bambi's journey, where truth and justice collide. Purchase your tickets today.
MILWAUKEE OKTOBERFEST GUIDE
Are you ready for Oktoberfest? Have all the fun you want without having to worry about trying to track down everything Oktoberfest around Milwaukee. Read your go-to Milwaukee Oktoberfest guide that'll give you everything beer and German heritage. Read about it here.
COUNTRY SUNSHINE: THE LEGENDARY LADIES OF NASHVILLE WITH KATIE DEAL
Celebrate the women of classic country music and those who made Music City during the performance of "Country Sunshine: Legendary Ladies of Nashville" with Katie Deal at the Milwaukee Rep this weekend. Tickets are selling fast; click here to buy yours today.
2023 MILWAUKEE BEER GARDEN GUIDE
There's still time to cheers a beer at the city's many beer gardens this summer! It's that time of year to raise a stein to sunny weather at an area beer garden near you. Read all about it to find where the closest or coolest ones are by you, when they're open and what they're pouring.
©2023, OnMilwaukee
Courtney Bondar is an adventurous Multimedia Journalist at OnMilwaukee, covering all things Milwaukee. Born and raised in Greendale, WI, Courtney has a deep-rooted connection to her hometown and a strong desire to explore and showcase the vibrant city of Milwaukee.
You can often find Courtney all over Milwaukee, attending exciting events - documenting her experiences on her Instagram stories. Her genuine enthusiasm for her work shines through in her posts - as she strives to capture the beauty of the city and shares it with her followers.
Courtney's passion for writing is evident in her engaging and heartfelt articles. While she covers a wide range of topics, she particularly enjoys delving into the intricacies of dating culture and the art of mixology. Her insightful and thought-provoking pieces offer a unique perspective on these subjects, captivating readers with her authenticity and wit.
After dedicating herself as an intern at OnMilwaukee, Courtney's hard work and dedication paid off when she earned her well-deserved diploma. Now, as OnMilwaukee's first full-time multimedia journalist, she is fully committed to continuing her journey - bringing her distinctive voice and storytelling skills to the forefront.