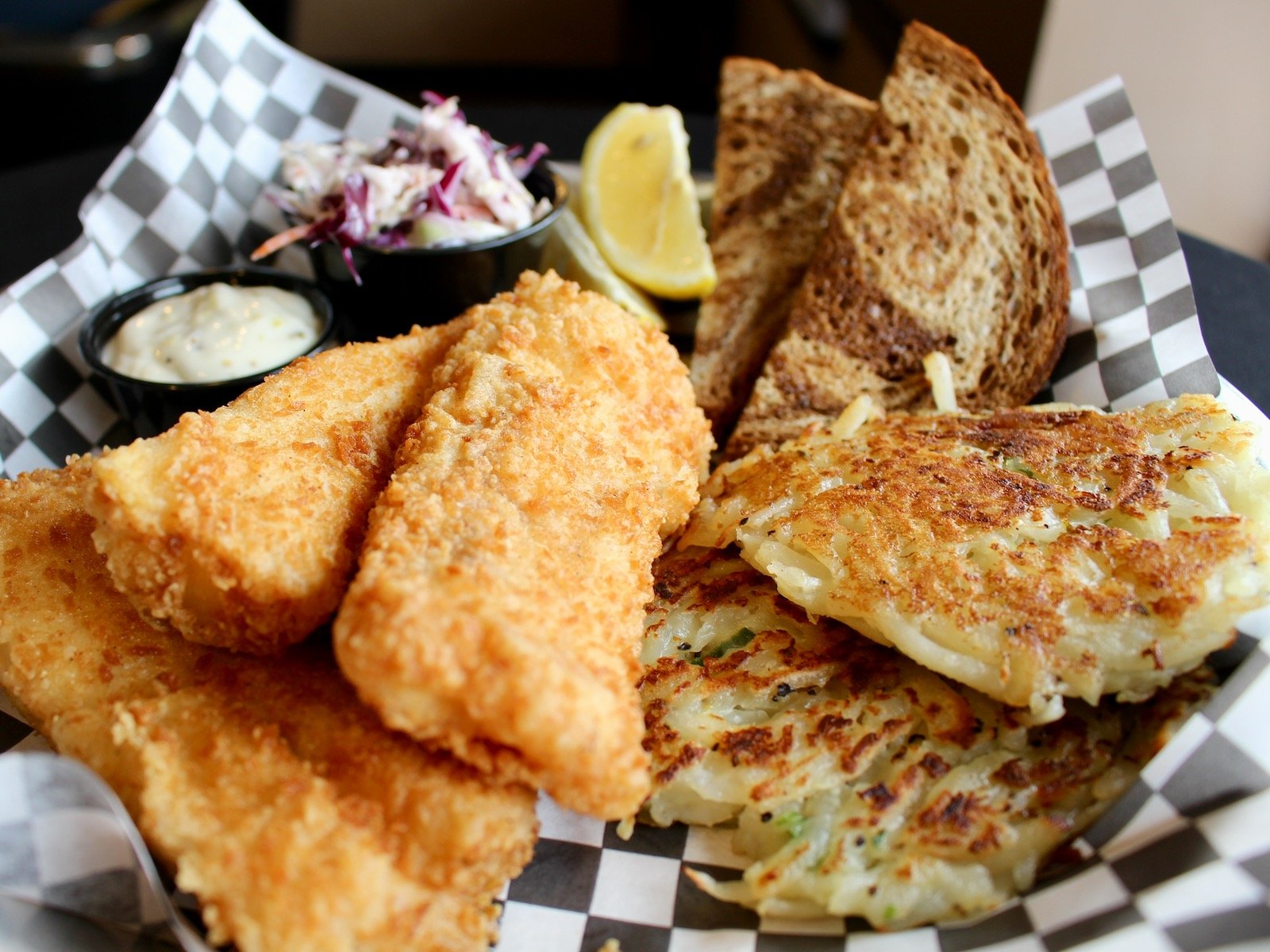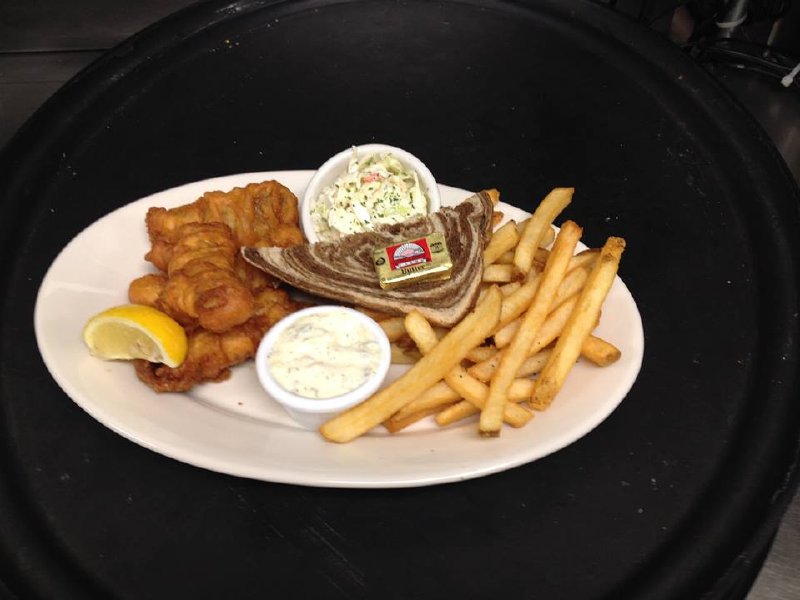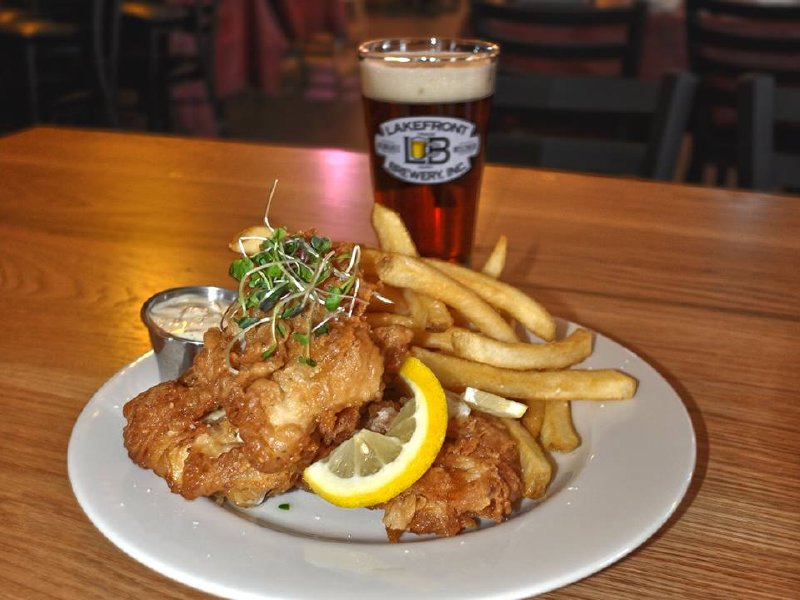 Milwaukee fish fry guide
Note: The contents of this guide were checked for accuracy when this article was updated on Feb. 27, 2015 at 3:30 p.m. We continually update the thousands of articles on OnMilwaukee.com, but it's possible some details, specials and offers may have changed. As always, we recommend you call first if you have specific questions for the businesses mentioned in the guide.
The Friday fish fry is one of Milwaukee's most cherished and distinctive traditions. In fact, visit most other cities and ask where to get the "best fish fry," and you're likely to be met with a blank stare..
The Friday fish fry stems from Catholic tradition, which forbids the consumption of meat on Fridays during Lent. Fish fries became an easy way to avoid meat while enjoying a night out and eating affordably. The tradition grew from there, providing Milwaukee families an opportunity to go out to dinner without breaking the bank.
Most places in town have fish fries, and this guide couldn't possibly cover them all; but after much searching, asking and eating, here are some of the best places in the city to catch a fish fry.
And, as always, if we've forgotten your favorite or if you're willing to share your hidden gem ... share it with others by posting a Talkback below.
Downtown area/East Side
Bar Louie
1114 N. Water St., (414) 847-1492
barlouieamerica.com
Bar Louie serves up their Drunken Fish & Chips seven nights a week. Enjoy beer-battered fish, tartar sauce and tasty seasoned fries.
Black Rose Irish Pub
2856 N. Oakland Ave. (414) 763-6526
blackrosemilwaukee.com
The Black Rose Irish Pub on Oakland Ave. serves Fish & Chips as part of their specialties menu. Lightly battered fish fillets are served with coleslaw and fries.
Buck Bradley's
1019 N. Old World 3rd St., (414) 224-8500
buckbradleys.com
Tasty baked or breaded cod fish fry, great sides and one of the longest bars east of the Mississippi.
Cafe Benelux
346 N. Broadway, (414) 501-2500
cafebenelux.com
Lowlands Tandem Dubbel bier-battered or potato chip-encrusted cod sh fry,
served with frites, cole slaw, and housemade remoulade. Also available: calamari, mahi mahi tacos, shrimp, salmon salad and more.
Cafe Hollander
2608 N. Downer Ave., (414) 963-6366
cafehollander.com
This East Side establishment offers a range of fish fry selections during Lent. From sauteed seafood tacos to wild-caught grilled salmon, there's something for everyone – or you can opt for the regular cod fish fry served with frites, cole slaw, malted rye bread and homemade remoulade.
Hooligan's
2017 E. North Ave., 414-273-5230
hooliganssuperbar.com
On Friday guest have a choice of cod, lake perch or walleye with the option of making it a dinner or sandwich. All dinners are served with coleslaw, tartar sauce, marble rye bread and your choice of french fries, fresh fruit or homemade potato pancakes.
Hi-Hat
1701 N. Arlington Pl., (414) 225-9330
hihatlounge.com
Hi-Hat is a place you might not first think of when you think fish fry, but Hi-Hat fries 'em up right and with a slight twist, from open to close every Friday night. Battered cod or Milwaukee-style fried perch, coleslaw, marble rye, fries and caper mayo make for a yummy combo. Or you can try a fish sammie or Lake perch tacos.
Karl Ratzsch's
320 E. Mason St., (414) 276-2720
karlratzsch.com
Every Friday during Lent, come to Karl Ratzsch's for Bavarian breaded haddock with creamy coleslaw and a choice of potato.
Lakefront Brewery Palm Garden
1872 N. Commerce St., (414) 273-8300
lakefrontbrewery.com
The favorite of OnMilwaukee.com readers, Lakefront has one of the city's most unique fish fries. The Palm Garden offers a choice of cod, perch, bluegill, tilapia, shrimp (or a combo platter) and a choice of French fries or potato pancakes, cole slaw, applesauce and rye bread, from 4 until 9 p.m. A lovely setting on the river, polka music and tours of the brewery also are available.
Major Goolsby's
340 W. Kilbourn Ave., (414) 271-3414
Serving the Milwaukee traditional fish fry only on Fridays, Goolsby's offers their guests breaded Icelandic cod filets with coleslaw and french fries. They additionally serve a sandwich on a bun with lettuce and tomato.
Mason Street Grill
425 E. Mason St., (414) 298-3131
masonstreetgrill.com
If you love your Friday fish fries too much for just one helping, stop by Mason Street Grill for their lunch and dinner special, which includes Great Lakes walleye, homemade tartar sauce coleslaw, fries and best of all, half-off seconds. Mason Street Grill's amber special also makes for a wallet-friendly way to wash it all down.
METRO
411 E. Mason St., (414) 225-3270
hotelmetro.com/dining/cafe-metro
Located in Hotel Metro, the Milwaukee-Style Fish Fry is served from 5:00 p.m. to 10:30 p.m. every Friday and features battered or broiled Alaskan cod or pan-fried Canadian perch. Accompanied by rye bread, tartar sauce, and coleslaw.
Mikey's
811 N. Jefferson St., 414-273-5397
mikeysmilwaukee.com
Cathedral Square's favorite Fish Fry is available Fridays starting at 4 p.m. Includes choice of fried or broiled Atlantic Cod with rye bread & coleslaw. Save money by ordering a 60 ounce pitcher of beer for the table.
Miller Time Pub
509 W. Wisconsin Ave., (414) 271-2337
millertimepub.com
Miller Time Pub welcomes their guests to try the famous Milwaukee fish fry tradition seven days a week. Their entree includes Miller beer battered haddock served with dill tartar, three cabbage coleslaw, potato pancakes, and apple sauce.
Milwaukee Beer Bistro
2730 N. Humboldt Blvd., (414) 562-5540
milwaukeebeerbistro.com
The new bar and grill, which was once home to Rio West Cantina, will be serving beer battered cod and locally raised baked trout.
Milwaukee Brat House
1013 N. Old World 3rd St., (414) 273-8709
milwaukeebrathouse.com
Even the brat house is serving fish on Fridays! Stop in for their three pieces of fresh cod, coleslaw, rye bread and tartar sauce - a classic fish fry.
Mo's Irish Pub
720 N. Plankinton Ave., (414) 272-0720
mosirishpub.com
Mo's serves their Irish classic fish and chips all year round. Entrée comes with golden brown, beer-battered Atlantic cod served with seasoned french fries, tangy tartar sauce and homemade coleslaw.
Motor
210 W. Canal St., (414) 287-2773
motorrestaurant.com
There's nothing more Milwaukee than a Harley and a fish fry. Head to the Harley-Davidson Museum's own Motor for an all-day Wisconsin Fish Fry featuring beer-battered fish served with fries, coleslaw and cornbread.
Old German Beer Hall
1009 N. Old World 3rd St., (414) 226-2728
oldgermanbeerhall.com
Served every Friday, you get a half-pound of cod, with Hofbrau beer batter along with fries, bread and coleslaw.
Potawatomi Hotel + Casino
1721 W. Canal St., (800) 729-7244
paysbig.com/dining
In the heart of the Menomonee Valley, Potawatomi's Buffet has a marvelous all-you-can-eat fish fry buffet with everything from beer-battered cod to crab legs, with coleslaw, potato pancakes, applesauce and German potato salad on the side. Locavore brings you a fish fry that is a twist on the great Milwaukee classic -- but you won't be disappointed. Dream Dance Steak also has a Friday night fish fry, served with fresh fish and tarragon slaw.
Trinity
125 E. Juneau Ave. (414) 278-7033
trinitythreeirishpubs.com
Trinity, just off the Water Street bar strip, serves lightly battered fish fillets with fries and coleslaw seven days a week.
South/Southwest Side
Amelia's
724 E. Layton Ave., (414) 483-0345
All-you-can-eat cod or smelt comes with cole slaw, rye bread and tartar sauce. Try other dinners like a fish sandwich with french fries or 1 lb. of lake perch.
Page 1 of 4 (view all on one page)

Next >>




Facebook Comments
Disclaimer: Please note that Facebook comments are posted through Facebook and cannot be approved, edited or declined by OnMilwaukee.com. The opinions expressed in Facebook comments do not necessarily reflect those of OnMilwaukee.com or its staff.