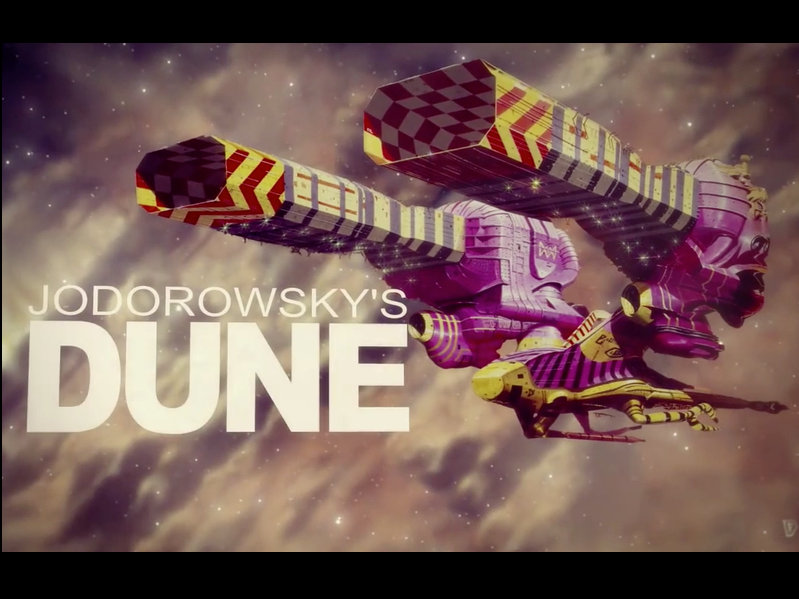 By most definitions, director Alejandro Jodorowsky's attempt to adapt Frank Herbert's "Dune" to the big screen in the mid-'70s was a failure.
The filmmaker's furiously inventive and imaginative movie never made it to the big screen, partly because it was expensive and partly because its creativity was nightmare-inducingly terrifying for notoriously cautious studio heads. Even if it had though, it's hard to say it would've all turned out. The epic scope and visual concepts – galaxy-spanning long takes, massively scaled action sequences – he wanted to attempt would be tough now, much less 40 years ago. Plus, some of the film was just plain insanity, featuring outlandish costumes, graphic torture sequences, pregnancy via blood insemination and a villainous Orson Welles ruling a planet scored by prog rockers Magma.
But man … what a trip it would've been, at least judging by Frank Pavich's hypnotically fun and fascinating documentary "Jodorowsky's Dune," showing tonight at 7 p.m. at the UWM Union Theatre. We may never get a chance to see Jodorowsky's movie, but at least we – and Hollywood, for that matter – wound up with a pretty awesome contact high.
Coming off a few critically acclaimed arthouse classics ("El Topo," "The Holy Mountain") in the early '70s, the Chilean-French auteur was ready to take on his most audacious project yet: the beloved sci-fi epic "Dune." Regardless of the fact that he'd never read the book (a hilariously common theme among his team), Jodorowsky wrote up a screenplay and began finding his "spiritual warriors" that would help make his "prophet" of a film, one that he hoped would be the hallucinatory cinematic equivalent of LSD (I want to live in a world where "Dune" is my anti-drug).
On his quest, Jodorowsky assembled an actual dream team of trippy artistic visionaries. French artist Jean "Moebius" Giraud put together the vividly realized storyboards with legendary sci-fi book cover artist Chris Foss and the …
Read more...