How can a year that felt this long also feel so shockingly short?
Somehow 2017 feels like it flew by, and yet also like it was actually 3,650 days long instead of the usual 365. But here we are, saying goodbye to another year of highs and lows, of surprises and disappointments, of wins and losses and broken collarbones. So before the ball drops on Sunday night, most certainly the only time we'll throw confetti to celebrate a Monday, let's take one final look back at the best – and just a bit of the worst – that 2017 had to offer.
Best sports moment
Yes, it was a loss, but the Bucks' Game 6 against the Toronto Raptors inside the BMO Harris Bradley Center was one of the most thrilling defeats I've been lucky enough to witness. The first half was rough for sure, but the team's Giannis-led raging comeback was a triumphant thrill, cheered on by a deafening hometown crowd that refused to give up on the Bucks. Sure, it ended with an L, but I'll never forget how much Milwaukee refused to lose.
Meanwhile, Green Bay may have ended 2017 without a playoff birth, but at least they started the year with an all-time Packers playoff moment.
Outside of the state of the Wisconsin, Game 5 of the World Series between the Los Angeles Dodgers and the Houston Astros was like if somebody crammed an entire season's greatest hits highlight reel into one game. The Astros' insane, improbable win – victory pulled from the jaws of defeat, pulled from the jaws of victory, pulled from the jaws of defeat – was one of the craziest things I've seen this year – and I saw "Mother!"
Worst sports moment
Oh god.
OH GOD.
That's not even including the time the Packers forced me to watch four quarters of Brett Hundley against the Cleveland Browns ... AND THEN WENT TO OVERTIME. That should be considered a war crime.
Best (on-screen) movie moment
Why use words when pictures will do much better? It is a visual medium, after all (movies on my upcoming top 10 list are invalid; they can get the spotlight another time).
The ghost of Rent Boy's mother haunts the Renton dinner table in "T2: Trainspotting."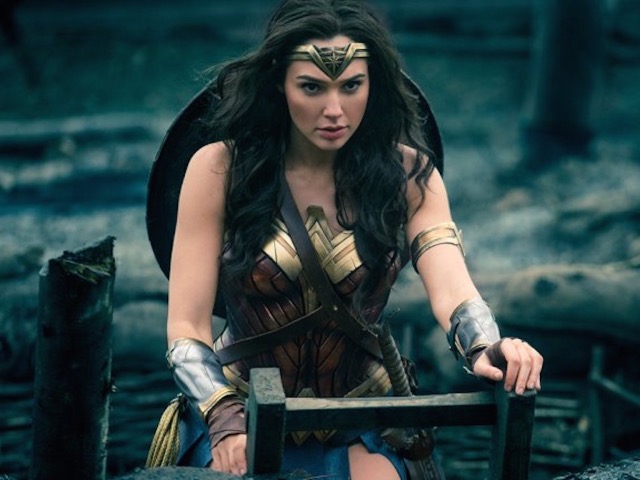 Diana ventures heroically into No Man's Land in "Wonder Woman."
The Snoke throne room fight scene (as well as the Holdo lightspeed maneuver) in "Star Wars: The Last Jedi."
The one-take stairway fight in "Atomic Blonde."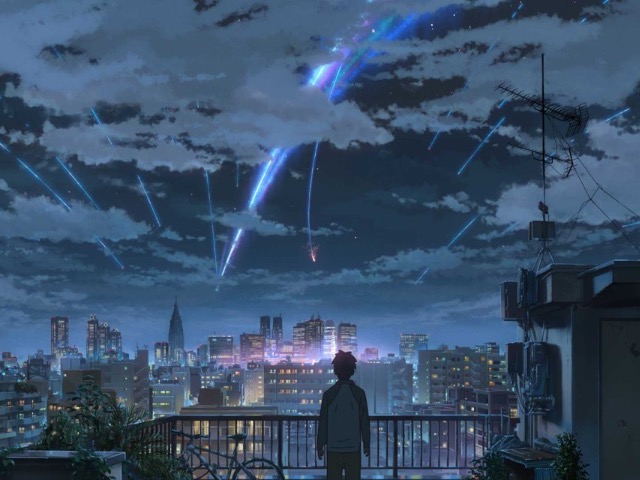 The meteor shower in "Your Name."
A brief moment of Disney-esque magic shines down on a small motel in "The Florida Project."
The final falcon cam sequence in "The Challenge."
Best (off-screen) movie moment
"Get Out" is a tremendous movie on its own, but watching it with a diverse packed audience, responding perfectly (and very audibly) to every lever writer/director Jordan Peele was pulling, added a whole extra layer to the film. It's exactly why the cinematic experience is still important, even in this era of Netflix and streaming services – and it's exactly why, if Universal is serious about "Get Out" as an Oscar contender (and they should be; it's a likely nominee for Best Picture, Director and Screenplay at least and potentially in play for the win too), they should put it back into theaters for at least an extra weekend. The movie alone is a thrill, but with a live crowd, it's a whole new, rare kind of thrill.
Best TV
Between Hallmark holiday movies and several seasons of the BEU ("Bachelor" Extended Universe), I watched a lot of pretty miserable television this year. But mixed in between all that TV I hated was a show I thought I was going to hate but instead wound up becoming a fan: "This Is Us."
Coming into NBC's monster hit show, I assumed it was just relentlessly manipulative, sappy Hallmark television for people who think they're too good for Hallmark television. It was TV for suckers. Then I powered through season one and the first half of second two ... and damn it, I became one of those suckers, with the pile of empty Kleenex boxes to prove it.
Sure, as I expected, it's endlessly manipulative and reliant on dramatically convenient twist endings. And yes, it's withheld Jack's death too far for its own good. And then there's the ultimate crime: Toby exists. But what I wasn't expecting was for Sterling K. Brown's performance to not only live up to the hype but surpass it (I still think the show would be best if it was just "This Is Randall"), for me to write weekly letters to awards voters preaching the good word of Susan Kelechi Watson, for me to cry every week thanks to the work of Milo "I Still Haven't Forgiven You For 'Heroes'" Ventimiglia and a former pop star, and for this show to tap into delicate emotions, relationships and life moments with a sensitivity, diversity and honesty rarely seen on television. Bring on Jan. 9.
Oh, and this was pretty good, too.
Most fire gif of all time? Idk idk #GameOfThrones #Drogon pic.twitter.com/kqs6iJTRQw — Kevin Scott (@DoubleOh_Kevin) August 8, 2017
Random thing you probably forgot happened this year
I originally thought I'd hand this prize off to that time Donald Trump touched a glowing orb in Saudi Arabia with the Saudi king and president of Egypt, showing that David Lynch should not be allowed to direct international photo ops. But that event got me thinking about a different, even bigger glowing orb story from the past year: the solar eclipse, which gathered this entire polarized nation together, eyes all raised to the sky and crying in unison, "So that's it?" Hopefully we don't get cloud-blocked again come 2024.
Best concert
I thankfully learned my lesson from David Bowie and Prince last year, and leaped at the chance to see Willie Nelson and Bob Dylan while I still could. But in a year where I got to watch two icons nearing the end of their legendary careers, my favorite concert ironically enough belongs to somebody at the beginning of hopefully his: Barns Courtney.
The rollicking rocker's Summerfest set (opening for the equally entertaining Jon Bellion) would've been a contender for the top spot on just the music alone, blasting through stomp-happy hits like "Fire" and "Hellfire." But then Barns Courtney completely stuck the landing ... by completely biffing the landing, leaping off the Miller Lite Oasis stage and crashing to the asphalt, breaking his foot in the process. He finished up his final song like a trooper and then crashed back down to the ground, ending the show on a triumphantly unpredictable mix of pain and pleasure. Talk about making an impact.
Best music
Is it unhip to like HAIM now? Or do I have to follow up saying that I really enjoyed "Something To Tell You" this year with a formal Facebook and Twitter apology? Well, whatever, I like Hipster Wilson Phillips – and the music video for "Little of Your Love" is one of the few pure joys to come out of 2017.
The soundtrack for "Baby Driver" comes in a strong second place, though I can't listen to it while I'm driving without picking up a speeding ticket.
Best Milwaukee story
Milwaukee Film is my favorite organization at work in the entire city. And the Oriental Theatre is my favorite location in the entire city – for movies, yes, but also for the architecture beauty and for the living time machine experience. So the news that the two are joining forces for no longer just the two weeks every fall for the film festival, but for the entire year as Milwaukee Film takes over operation of the legendary movie palace this summer, couldn't be a more exciting intersection of all my favorite Milwaukee things.
What exactly we can expect when the organization moves in this summer, we will have to wait and see (I'm hoping to a similar booking and event schedule to places like Chicago's Music Box Theatre, full of awesome Indies but also smartly assembled trips into the archive). But no matter what, it's a positive step forward for the Oriental, for Milwaukee Film and for the entire Cream City cinephile community.
Best part of 2017
Nuclear war didn't break out! Bar is set pretty low, 2018!
As much as it is a gigantic cliché to say that one has always had a passion for film, Matt Mueller has always had a passion for film. Whether it was bringing in the latest movie reviews for his first grade show-and-tell or writing film reviews for the St. Norbert College Times as a high school student, Matt is way too obsessed with movies for his own good.
When he's not writing about the latest blockbuster or talking much too glowingly about "Piranha 3D," Matt can probably be found watching literally any sport (minus cricket) or working at - get this - a local movie theater. Or watching a movie. Yeah, he's probably watching a movie.