Everybody's got year end lists and while some will try to tell you their list is the best of the year, I'm going to be straight up and tell you these may or may not be the best books of the crazy year that was 2020, but they were the 10 I enjoyed most (in no particular order).
So, if you like to read about music, about architecture, about Milwaukee, about distilleries, about cities, then you might enjoy these. If not, well ... maybe?
After all, these are the books that, along with some great whiskey, beer and television (and summer weather) helped me make it through the less than stellar 2020.
"Right Place, Right Time: The Life of a Rock & Roll Photographer"
by Bob Gruen (Harry N. Abrams)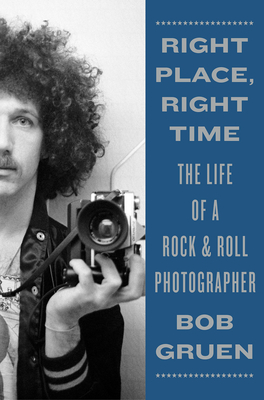 For anyone that grew up reading rock and roll magazines of the 1970s – like Creem, Rock Scene, Circus, Hit Parader, Rolling Stone and New York Rocker, to name but a few – the name Bob Gruen needs no explanation. Even if you aren't familiar with this legendary rock lensman, I assure you that you've seen plenty of his work, especially the John Lennon photos in New York. Gruen's story is one of a kid with a camera that had a knack for always being in the right place at the right time (hence the title), and an adult photographer respected by musicians and still with a nose for where the action was. Gruen's story is an interesting one and he tells it well. The photographs scattered throughout the book will remind you just how familiar you are with his work, whether you knew it or not.
"King of Confidence: A Tale of Utopian Dreamers, Frontier Schemers, True Believers, False Prophets and the Murder of an American Monarch" by Miles Harvey (Little, Brown)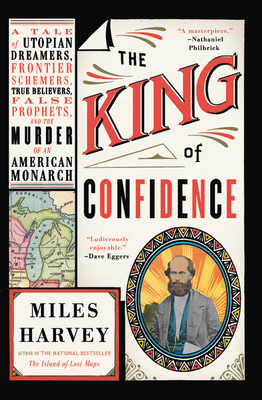 Set largely in Wisconsin and on an island in Lake Michigan, this page-turner is the unlikely story of a Mormon "prophet" – who nearly wrested control of the church from his rival Brigham Young – and, apparently, organized crime boss of a sort, who conducted raids on mainland Michigan towns from his island refuge, which he ruled like a dictator. Until his "followers" had finally had enough. Not an easy book to describe, this is supremely readable, engaging bit of Wisconsin, Mormon and American history. Surely someone like Tom Hanks is already trying to make a movie based on it.
"Broken Glass: Mies van der Rohe, Edith Farnsworth and the Fight Over a Modernist Masterpiece" by Alex Beam (Random House)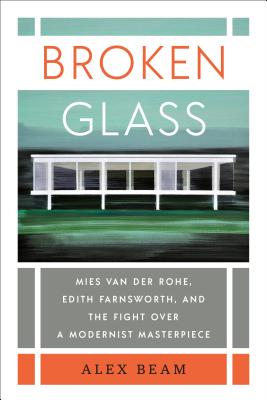 Anyone who follows architecture knows about the Farnsworth House that Mies van der Rohe designed for his erswhile lover Edith Farnsworth in rural Illinois. It was a groundbreaking structure that cemented Mies' place in modernist architecture. The feud sparked by cost overruns and other issues with the house, meanwhile, became nearly as legendary in both architecture chatter and Chicago social circles. Beam walks us through the story here, explaining the backgrounds of each of the major players, how they met and how together they created a world architectural treasure. And how that treasure tore them apart.
"Brother Robert: Growing Up with Robert Johnson"
by Annye C. Anderson (Hachette)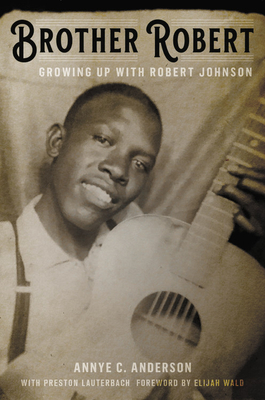 The cover photo promises that this won't be a typical Robert Johnson book in which the bluesman is portrayed as a mysterious figure that may or may not have actually walked the earth and that may or may not have sold his soul to the devil in order to become a groundbreaking bluesman. In fact, this book written by Johnson's younger stepsister tells us the much more likely story that Johnson was a person like the rest of us, with talents he cultivated, with faults that followed him. It's a refreshing, if a bit hagiographic, book about one of the most important musicians of the 20th century.
"Curious Bartender's Whiskey Road Trip: A Coast to Coast Tour of the Most Exciting Whiskey Distilleries in the U.S."
by Tristan Stephenson (Ryland Peters & Small)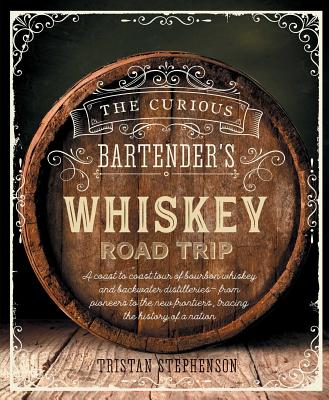 Over the past nearly four years I've been following my own whiskey trail and this book has helped feed that passion. The author got a car and drove coast to coast to visit dozens of distilleries and he captures those visits here, along with plenty of photographs, tasting notes and, best of all, the often complicated histories of the sites. I'm not using this to map out my own journey, but I'm also not NOT doing that.
"Fading Ads of Milwaukee"
by Adam Levin (The History Press)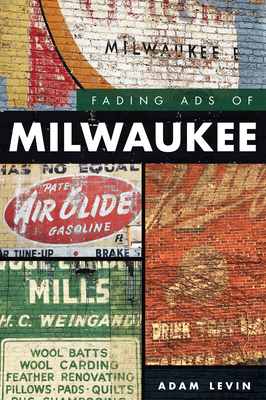 The Old Milwaukee Facebook group creator Adam Levin has come to be the person many think of first when they spy a potentially "new" old sign. This year Levin turned his passion into Milwaukee ghost signs and mid-century signs into a book called "Fading Ads of Milwaukee," that collects some of the best examples around the city.
"The Loop: The 'L' Tracks That Shaped and Saved Chicago"
by Patrick T. Reardon (Southern Illinois University Press)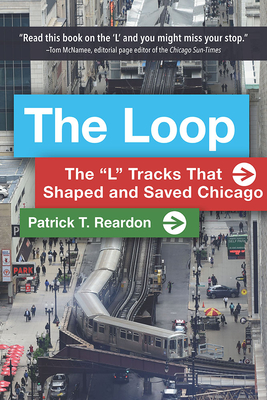 Despite that fact that the author spends waaaaaaaay too much time obsessing over the title phrase and when it first came into usage (and what it originally described), his theory that this relatively tiny elevated train route not only helped define downtown Chicago for the city and for the world, but also helped the city thrive thanks to its helping to ensure density and a sense of place. Remarkable then that tearing it down seems to have been a discussion that comes around nearly as often as a Brown Line train at rush hour.
"Sophisticated Giant: The Life and Legacy of Dexter Gordon"
by Maxine Gordon (University of California Press)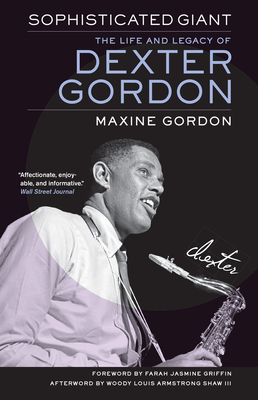 After having read "Brother Robert," i expected the late Dexter Gordon's widow might take a similar approach to her subject, but nothing could be farther from the truth. Sure, Gordon speaks knowingly of her husband but she also writes an honest, well-researched look at his life, creating a thoroughly readable and interesting biography of this giant of the tenor saxophone.
"The 99% Invisible City: A Field Guide to the Hidden World of Everday Design" by Roman Mars and Kurt Kohlstedt (Houghton Mifflin Harcourt)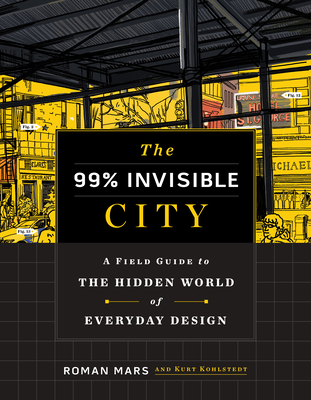 Based on the extremely popular podcast, this book looks at dozens of aspects of urban landscapes and our everyday lives that we typically overlook because they're "hidden" in plain sight. From elevators and revolving doors to recycled brick and modern timber builfdings, zoning laws to air rights, signage to traffic signals, almost nothing is left uncovered (except, oddly, transit).
"Sittin' In: Jazz Clubs of the 1950s and 1950s"
by Jeff Gold (Harper Design)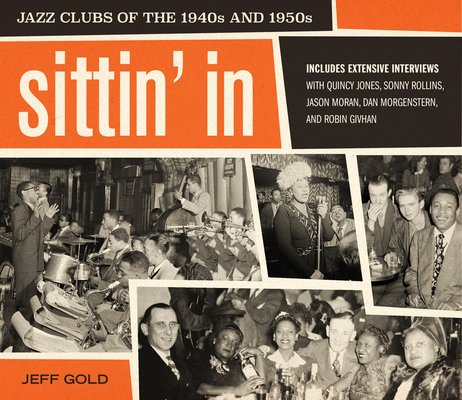 This stunning volume was a sure-fire winner based on the cover alone, which riffs on the classic 1956 Jazz Messengers sleeve. Inside, the glossy pages open windows into the great jazz clubs of the bebop era in New York, Chicago, Detroit and Los Angeles, but also in St, Louis, Kansas City and other American cities. An important and exciting document considering how many such clubs came and went without leaving a visual trace of their patrons, their atmospheres, their performances. Proof that sometimes you can judge a book by its cover.
Born in Brooklyn, N.Y., where he lived until he was 17, Bobby received his BA-Mass Communications from UWM in 1989 and has lived in Walker's Point, Bay View, Enderis Park, South Milwaukee and on the East Side.
He has published three non-fiction books in Italy – including one about an event in Milwaukee history, which was published in the U.S. in autumn 2010. Four more books, all about Milwaukee, have been published by The History Press.
With his most recent band, The Yell Leaders, Bobby released four LPs and had a songs featured in episodes of TV's "Party of Five" and "Dawson's Creek," and films in Japan, South America and the U.S. The Yell Leaders were named the best unsigned band in their region by VH-1 as part of its Rock Across America 1998 Tour. Most recently, the band contributed tracks to a UK vinyl/CD tribute to the Redskins and collaborated on a track with Italian novelist Enrico Remmert.
He's produced three installments of the "OMCD" series of local music compilations for OnMilwaukee.com and in 2007 produced a CD of Italian music and poetry.
In 2005, he was awarded the City of Asti's (Italy) Journalism Prize for his work focusing on that area. He has also won awards from the Milwaukee Press Club.
He can be heard weekly on 88Nine Radio Milwaukee talking about his "Urban Spelunking" series of stories.