Two of the greatest days every year for Milwaukee have combined into one day in 2022. This year 414 day and Opening Day are one in the same! Let's raise one to Milwaukee, Home of the High Life.
Milwaukee is dynamic, culturally unique, affordable, friendly and the ideal size for plenty of cool stuff to do without having to deal with horrific traffic.
It's also a place worth celebrating. Thus, 414 Day – a day dedicated to Brew City love – will take place once again this Thursday, April 14.
Every year for the past decade, on the fourth month and the 14th day, Milwaukee celebrates "414 Day," a nod to both the date (4/14) and our city's area code (414).
And this year, it's a double-whammy of Miltown pride with 414 Day and the Brewers' Opening Day sharing the date.
So in the famous words of Bob Uecker, "get up, get up, get outta here" and find a local spot to celebrate the greatest city in the world. Here are some great places to consider:
Brewers home opener
What's better than one unofficial holiday? TWO unofficial holidays as Opening Day and Milwaukee Day will team up to make Thurday the best 24 hours of the year. The Brewers will take the home diamond for the first time this season at 4:14 p.m., taking on the rival St. Louis Cardinals at AmFam Field. Make sure to check out our guide to bars around the stadium to make the most out of this special day – plus take a look at our shuttle guide to get to and from the game with ease.
And because one day isn't nearly enough to hold all of the excitement, be sure to check out the Brewers' first "Brewers Eve Bash" the night before at Leff's Lucky Town – and tour around the city Wednesday night to see it awash in blue and yellow before the big home opener.
HD Museum revs down prices
In celebration of 414 Day, the Harley-Davidson Museum campus is open late until 8 p.m. and admission is only $4.14 (for tickets purchased in advance online). Get 'em here.
Party in the 414
Experience Milwaukee will host a MKE Day Party at Indeed Brewing, 530 S. 2nd St., from noon to 7 p.m. The event features live music, giveaway specials and more. More info here.
Unfurling the 414 flag
For the second time in history, the 414 flag will hang from City Hall. Swing by and check it out, snap a pic and put it on social media.
Rad 414 swag
The 414 flag is part of the 414 Milwaukee collection. The 414 Milwaukee store (also known as Too Much Rock For One Hand) opens at 10 a.m. and will sell 414 hoodies, T-shirts, socks, hats and serve up free cans of 414 beer with a purchase! Visit the iconic Milwaukee merch shop on the third floor of the Marshall Building in the Third Ward, 207 E. Buffalo. More here.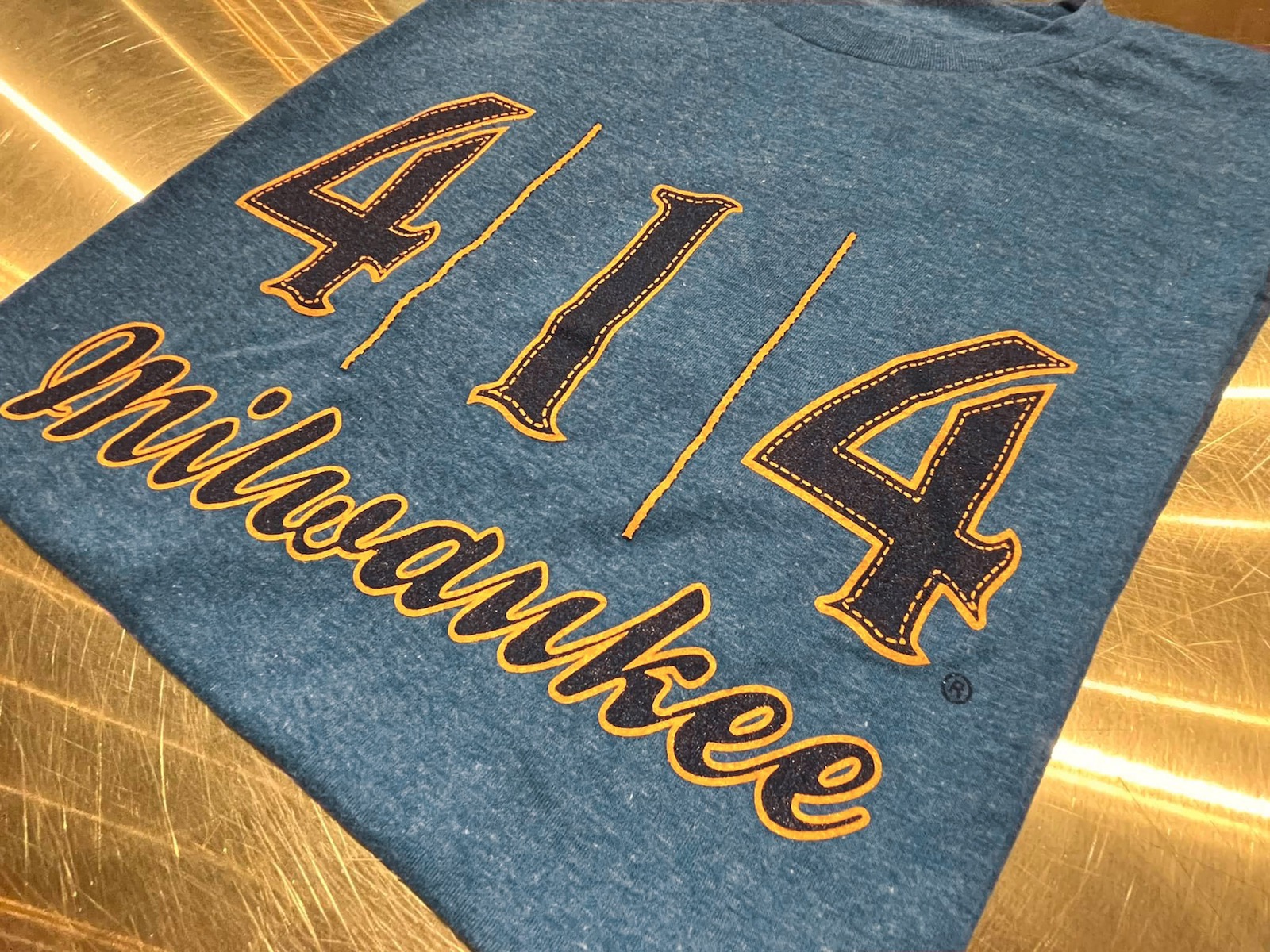 Sprecher Brewery tours for $4.14
Sprecher Brewery will offer tours for a mere $4.14 to celebrate 414 Day on Thursday. The family-friendly brewery tours offer both craft beer along with unlimited samplings of root beer and craft sodas, perfect for all ages. Tours for this special promotional price can be booked here.
Beer 'n' BBQ at Ray's
Ray's Wine & Spirits, 8930 W. North Ave.,will pour in-store samples of Enlightened Brewing beer from 1 to 4 p.m. Starting at 2 p.m., guests can grab pints from The Growler Gallery along with sandwiches from Sweet Smoke BBQ until they sell out.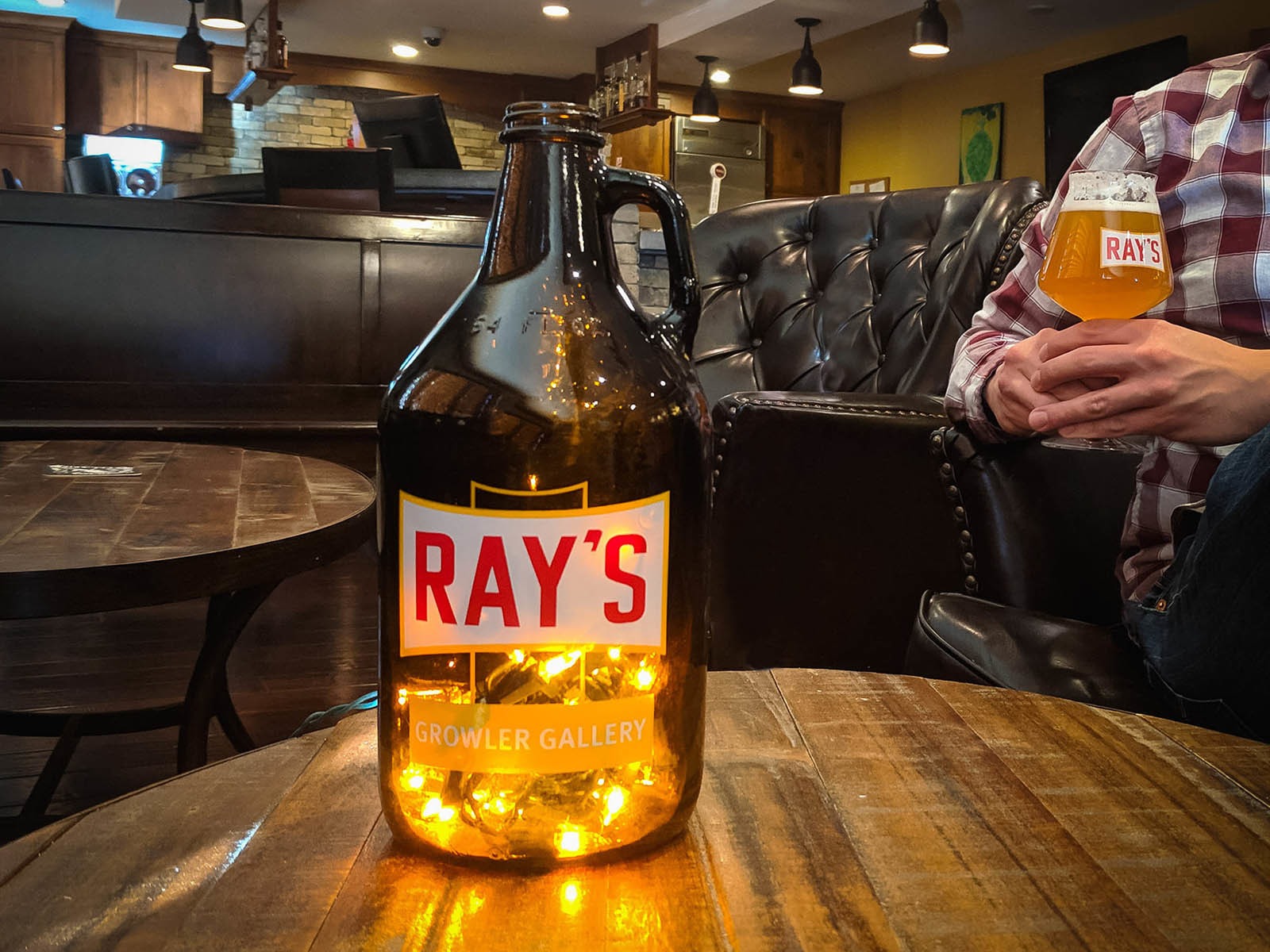 Discounts at Urban Harvest
Urban Harvest Brewing Company, 1024 S. 5th St., will serve $4 pints of 414 Golden Ale and offer $14 Milwaukee Flag logo t-shirts beginning at 4 p.m.
Tap takeover at Elwood's
Eagle Park Breaking Co. will "take over" the taps at Elwood's Liquor & Tap, 1111 N. Water St., at 2 p.m. The events will also feature live art by Banjo Tattoo & Co., live mural painting by Fred the Artist, food from ROLLMKE, Brewers opening day game viewing and live music.
$4.14 pints at Gathering Place
Gathering Place Brewing Company, 811 E. Vienna Ave., will host a double beer release introducing Slightly Askew (ABV 4.8% IBU 18), an unfiltered modern helles lager and #shoehaze (ABV 5% IBU 34) pale ale with El Dorado and Cascade hops. During the event, guests can enjoy $4.14 pints of locally brewed beer and a Milwaukee Maker's Mini Market. The fun starts at 4 p.m.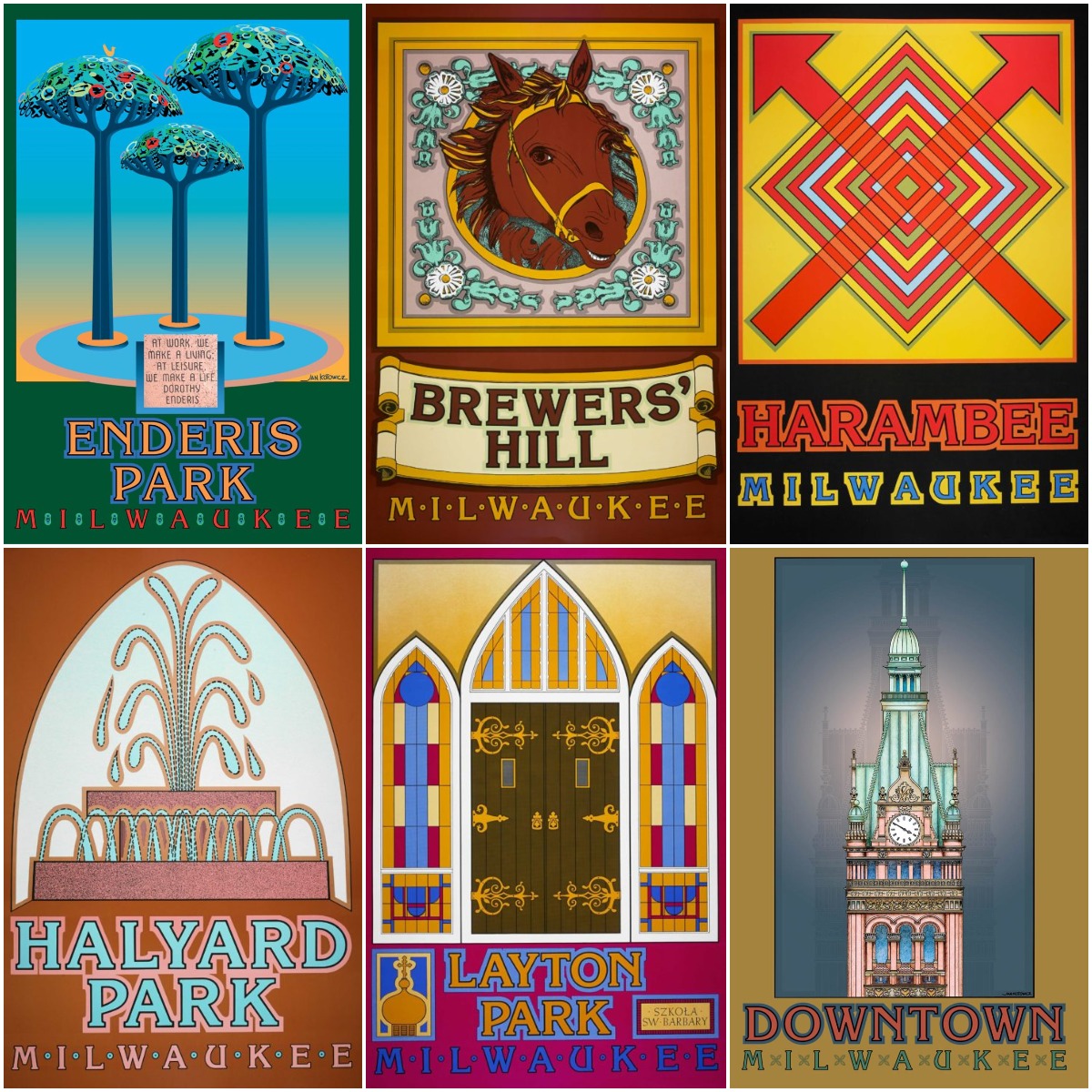 Historic Milwaukee 3-day sale
Historic Milwaukee, 235 E. Michigan St., will have a three-day sale from 4/14-4/16 featuring $4.14 neighborhood posters. The organization will also host a food drive to benefit Frieden's Food Pantry. More info here.
MilwaukeeHome
MilwaukeeHome partnered up with several local vendors to create gear that reps both the Brewers and 414 Day. Look for them at the American Family Insurance Field selling these limited-edition T-shirts.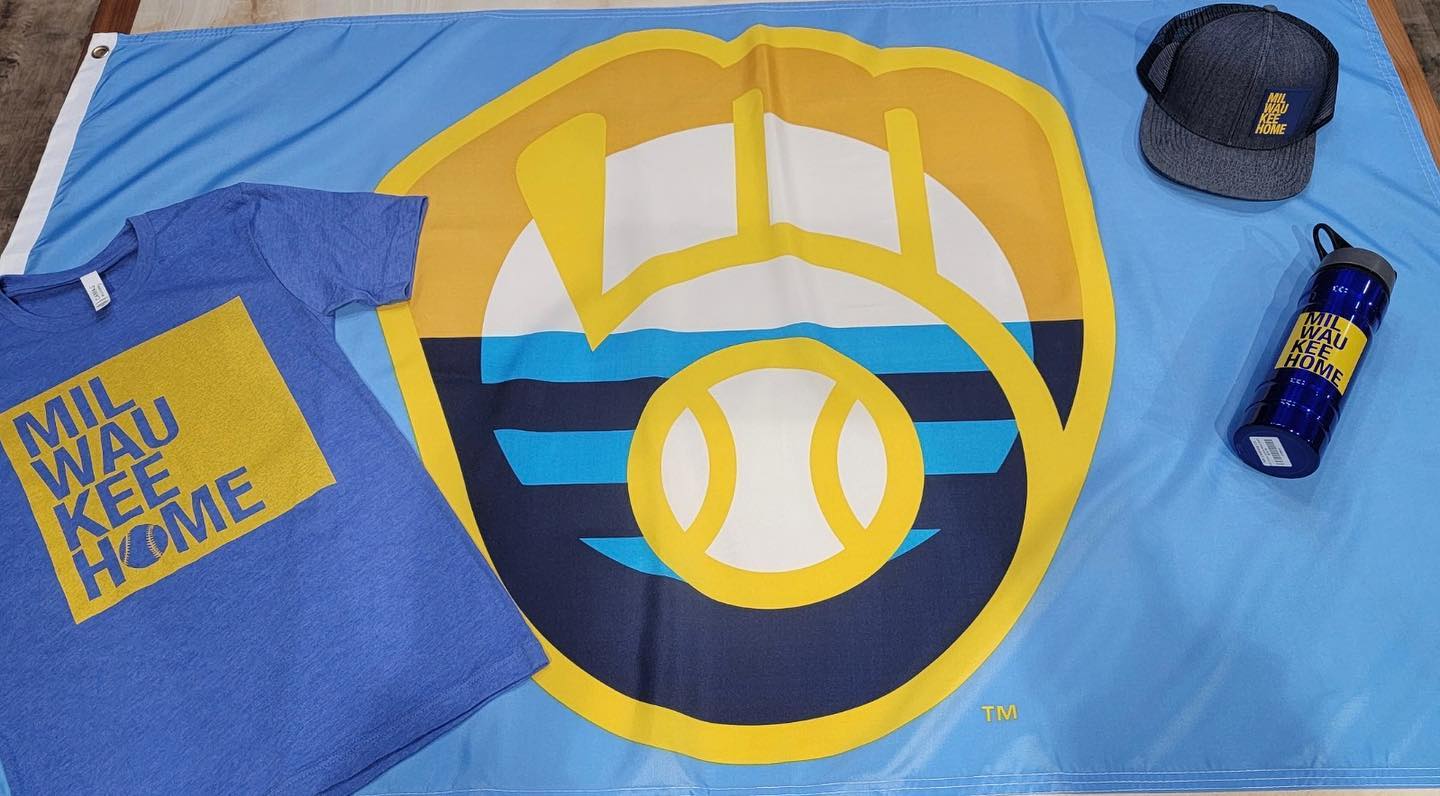 Local music at Cactus Club
Cactus Club, 2496 S. Wentworth Ave., hosts a 414 Day concert at 6 p.m. with Klassik, Diet Lite, Funk Summit Bass Team, West Nile Crows, Dora Diamond. Tickets are $10. More here.

Molly Snyder started writing and publishing her work at the age 10, when her community newspaper printed her poem, "The Unicorn." Since then, she's expanded beyond the subject of mythical creatures and written in many different mediums but, nearest and dearest to her heart, thousands of articles for OnMilwaukee.

Molly is a regular contributor to FOX6 News and numerous radio stations as well as the co-host of "Dandelions: A Podcast For Women." She's received five Milwaukee Press Club Awards, served as the Pfister Narrator and is the Wisconsin State Fair's Celebrity Cream Puff Eating Champion of 2019.