You made it through the 110th H-D anniversary festivities, Milwaukee. We hope you have some good memories of this weekend. But don't forget about some awkward, weird or hilarious memories from anniversary bashes past.
In '98, Jay Leno called us fat.
Women wrestled in chocolate...

...and decided paint = shirt.
TICKETS WERE $50 FOR THREE DAYS IN 2003 ARE YOU KIDDING ME RIGHT NOW.

For the H-D 100th, Elton John took the stage, and Andy Tarnoff was not impressed. Neither were these people.



In 1998, the Business Wire explained to us how a website works.
General craziness.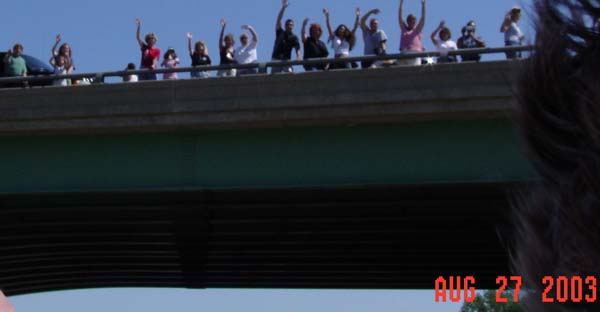 Colleen Jurkiewicz is a Milwaukee native with a degree in English from the University of Wisconsin-Milwaukee, and she loves having a job where she learns something new about the Cream City every day. Her previous incarnations have included stints as a waitress, a barista, a writing tutor, a medical transcriptionist, a freelance journalist, and now this lovely gig at the best online magazine in Milwaukee.