It's kids and family week here at OnMilwaukee.com and, more than ever, we'll feature articles and blogs about children's health, education, travel, fun and more. Kids and family week is brought to you by Aurora Health Care.
I like to think of myself as a pretty adventurous dad. We've done all sorts of fun stuff with our 5-year-old daughter, but I've also tried to remember that some stuff is better done at an older age.
Sure, we've visited a handful of water parks, danced at Organ Piper Pizza, explored the Domes and strolled the aisles of American Science and Surplus and the Mars Cheese Castle … but there's so much more to do, especially now that school's letting out for the summer.
And now that she's getting older, I, too, am ready for more adventures. Some of these I checked out when I was kid – and haven't been back since – while others are new to me. Amy Taylor's excellent piece on summer travel in Southwestern Wisconsin got me thinking …
In no particular order, I can't wait to check out:
1. Old World Wisconsin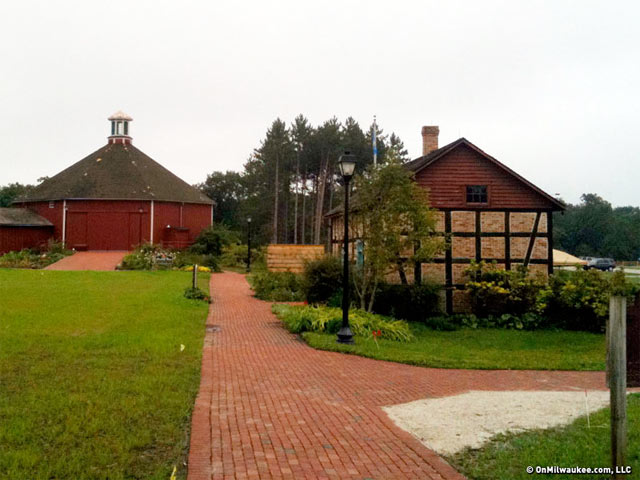 I can't believe it, but I've never been to this open-air museum in Eagle, Wisconsin. As I understand it, It portrays housing and the daily life of immigrants in 19th century Wisconsin. The largest outdoor museum of rural life in the United States, it encompasses nearly 600 acres of rolling wooded hills and contains over 60 historic structures. So it's the embodiment of "Little House on the Prairie?" My daughter will love it.
2. The Wisconsin Ducks
I just barely remember taking a ride on the Ducks when I was a little kid. You already know what the Ducks are, I'm sure: vintage, WWII era amphibious vehicles that zip around the Wisconsin Dells. But do you remember the awe and wonderment of going from land to water and back again? That first splash – that's the look on her face I want to capture.
3. The Jelly Belly Factory
Photo: 10000likes.blogspot.com
I've never taken this Pleasant Prairie tour, but I expect it to be a big, sugary hit. Apparently, it's a 30 minute train ride that shows how Jelly Belly makes candy corn, jelly beans, gummies and more. There'd better be samples at the end.
4. Cave of the Mounds
Amy Taylor's article reminded me of this one; I haven't been to the Cave of the Mounds since I, myself, was in kindergarten. Just a bit west of Madison, it's celebrating 75 years as the premier cave in the upper Midwest and "the jewel box of America's major show caves," according to its Web site. My recollection that the cave is nice and cool even on the hottest summer day. Maybe we should take this trip in August.
5. The Safe House
Obviously, I've spent a ton of time at the Safe House, including at my 12th birthday party. And yeah, it's in Downtown Milwaukee, so it's not really a "trip." This is definitely rainy day, lunchtime spot for a kindergartener. But now that she kind of knows what a spy is, I expect she'll be blown away by this Milwaukee landmark. Yes, I'll make sure to go during the day.
Andy is the president, publisher and founder of OnMilwaukee. He returned to Milwaukee in 1996 after living on the East Coast for nine years, where he wrote for The Dallas Morning News Washington Bureau and worked in the White House Office of Communications. He was also Associate Editor of The GW Hatchet, his college newspaper at The George Washington University.
Before launching OnMilwaukee.com in 1998 at age 23, he worked in public relations for two Milwaukee firms, most of the time daydreaming about starting his own publication.
Hobbies include running when he finds the time, fixing the rust on his '75 MGB, mowing the lawn at his cottage in the Northwoods, and making an annual pilgrimage to Phoenix for Brewers Spring Training.