Milwaukee is – and has always been – a town with many olfactory offerings.
Longtime residents will remember smelling the pungent mix that took over when the Ambrosia chocolate and Miller beer factories would simultaneously crank out the goods. And Red Star yeast – from the 1800s until 2005 – offered a distinct aroma that people seemed to either love or hate.
Today, the smells might not be the same, but there is still a plethora of Brew City odors. Here are six strong ones.
1. Milorganite factory
As Bobby Tanzilo schools us in this article, Milorganite is not made from human feces. However, the factory can still kick up a schtank.
2. Miller Brewing Company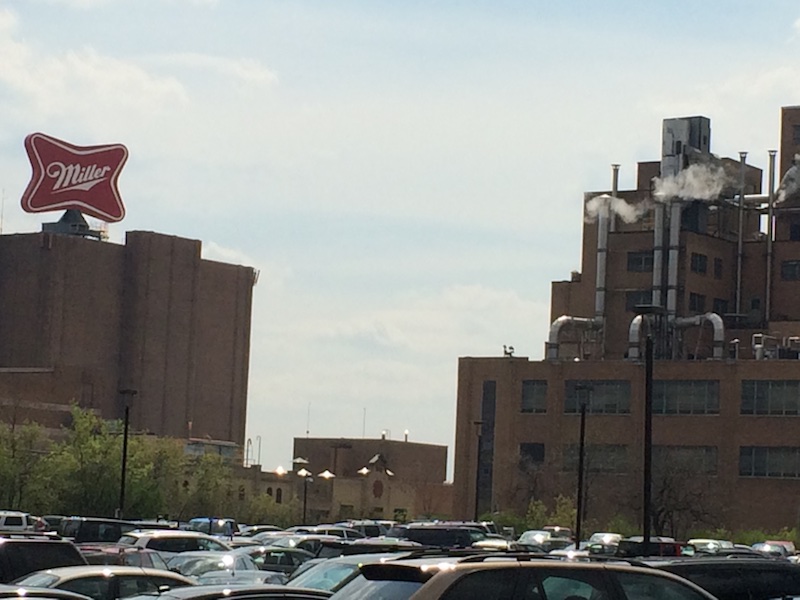 Like many of Milwaukee's smells, beer brewing is one people have very mixed opinions on. Some find it sweet or earthy, others say it's far from either. Love it or not, it's the smell that made Milwaukee famous.
3. Police horse stables
The Milwaukee Police Department boards eight horses in urban stables on National Avenue. Depending on the direction of the wind, and how many apples the horses ate that day, you might be able to catch a whiff of the officers' helpers.
4. Roller rinks
There are very few indoor roller rinks left in the Milwaukee area, and hopefully those still in business stay forever, but man, do these vintage gems smell like feet.
5. Coffee roasting 


Another example of a controversial smell. Residents of Riverwest often disagree on the smell that Colectivo emits when roasting coffee beans. Most agree it smells kind of like burnt toast, but some find the smell more appealing than others.
6. The beach
From the sewage smell to the aroma of expired alewives, the beach is sometimes cited as a sandpit of stink. It sure is pretty to look at, though.
Molly Snyder grew up on Milwaukee's East Side and today, she lives in the Walker's Point neighborhood with her partner and two sons.
As a full time senior writer, editorial manager and self-described experience junkie, Molly has written thousands of articles about Milwaukee (and a few about New Orleans, Detroit, Indianapolis, Boston and various vacation spots in Wisconsin) that range in subject from where to get the best cup of coffee to an in-depth profile on the survivors of the iconic Norman apartment building that burned down in the '90s.
She also once got a colonic just to report on it, but that's enough on that.
Always told she had a "radio voice," Molly found herself as a regular contributor on FM102, 97WMYX and 1130WISN with her childhood radio favorite, Gene Mueller.
Molly's poetry, essays and articles appeared in many publications including USA Today, The Writer, The Sun Magazine and more. She has a collection of poetry, "Topless," and is slowly writing a memoir.
In 2009, Molly won a Milwaukee Press Club Award. She served as the Narrator / writer-in-residence at the Pfister Hotel from 2013-2014. She is also a story slam-winning storyteller who has performed with The Moth, Ex Fabula and Risk!
When she's not writing, interviewing or mom-ing, Molly teaches tarot card classes, gardens, sits in bars drinking Miller products and dreams of being in a punk band again.