Milwaukee is – and has always been – a town with many olfactory offerings.
Longtime residents will remember smelling the pungent mix that took over when the Ambrosia chocolate and Miller beer factories would simultaneously crank out the goods. And Red Star yeast – from the 1800s until 2005 – offered a distinct aroma that people seemed to either love or hate.
Today, the smells might not be the same, but there is still a plethora of Brew City odors. Here are six strong ones.
1. Milorganite factory
As Bobby Tanzilo schools us in this article, Milorganite is not made from human feces. However, the factory can still kick up a schtank.
2. Miller Brewing Company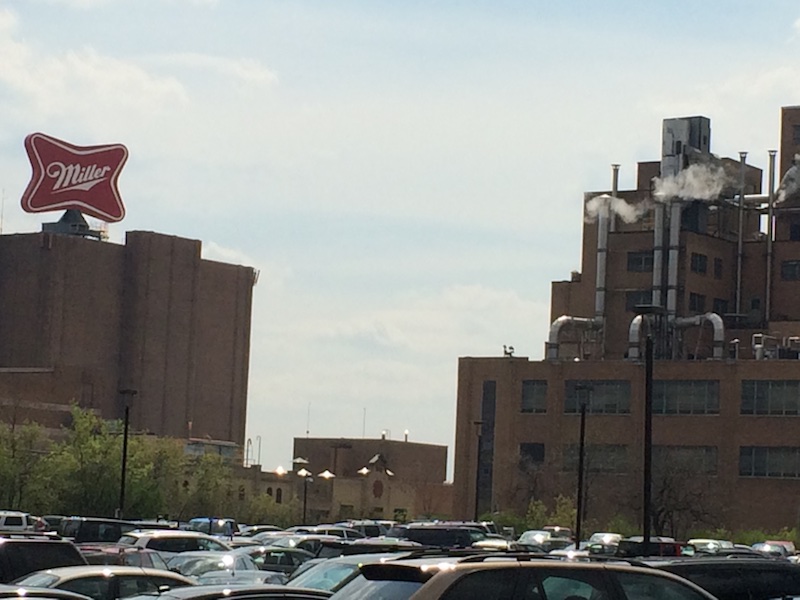 Like many of Milwaukee's smells, beer brewing is one people have very mixed opinions on. Some find it sweet or earthy, others say it's far from either. Love it or not, it's the smell that made Milwaukee famous.
3. Police horse stables
The Milwaukee Police Department boards eight horses in urban stables on National Avenue. Depending on the direction of the wind, and how many apples the horses ate that day, you might be able to catch a whiff of the officers' helpers.
4. Roller rinks
There are very few indoor roller rinks left in the Milwaukee area, and hopefully those still in business stay forever, but man, do these vintage gems smell like feet.
5. Coffee roasting 


Another example of a controversial smell. Residents of Riverwest often disagree on the smell that Colectivo emits when roasting coffee beans. Most agree it smells kind of like burnt toast, but some find the smell more appealing than others.
6. The beach
From the sewage smell to the aroma of expired alewives, the beach is sometimes cited as a sandpit of stink. It sure is pretty to look at, though.

Molly Snyder started writing and publishing her work at the age 10, when her community newspaper printed her poem, "The Unicorn." Since then, she's expanded beyond the subject of mythical creatures and written in many different mediums but, nearest and dearest to her heart, thousands of articles for OnMilwaukee.

Molly is a regular contributor to FOX6 News and numerous radio stations as well as the co-host of "Dandelions: A Podcast For Women." She's received five Milwaukee Press Club Awards, served as the Pfister Narrator and is the Wisconsin State Fair's Celebrity Cream Puff Eating Champion of 2019.