After Gigi Andujal's mother was diagnosed with a terminal illness, the Milwaukee artist says she vowed to live her spiritual and artistic dreams to the fullest and to bring her own unique brand of healing and magick to the world.
"I've spent a lifetime moving through different avenues for my art and magick. Both always came naturally to me in some way, shape or form but they never fully merged until my mom became ill," says Andujal, aka "Gigi Monstar."
Andujal is an intuitive, magick maker, photographer and creative who runs a small business called "The Naked Goddess." Her work is available through Instagram and is for sale at Dream Lab, 327 W. National Ave.
"I'm very passionate about helping others find the divinity in themselves. We all have magick within us, some of us will never experience it while others have easy or unintentional access to it," she says.
As a photographer, Andujal offers a special package that includes a photoshoot that's inspired by a tarot reading and a custom candle ritual designed for an individual's spiritual needs.
"After we've connected to and harnessed the power of all that is, it is my honor to capture their divine magick through my camera's lens," says Andujal.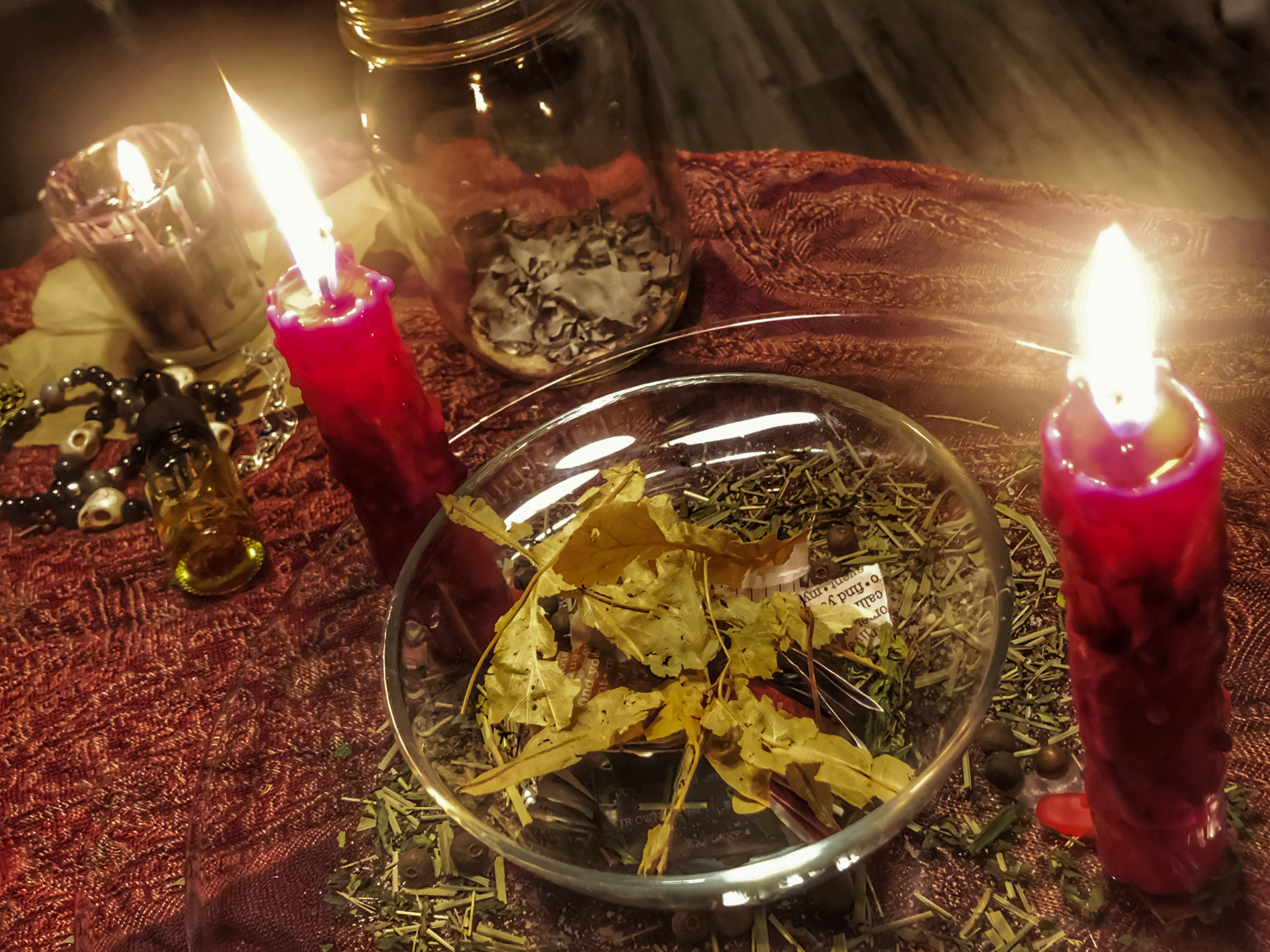 Andujal also creates and sells unique magickal items including 7-day glass spell candles dressed with herbs, resins and oils that are adorned with original artwork.
"Throughout the year my spellwork varies. Sometimes the work is inspired by astrological conditions, intuitive guidance or just simply because an idea drops into my head and the vision of art and magick together is just too dope not to make it come to life," she says.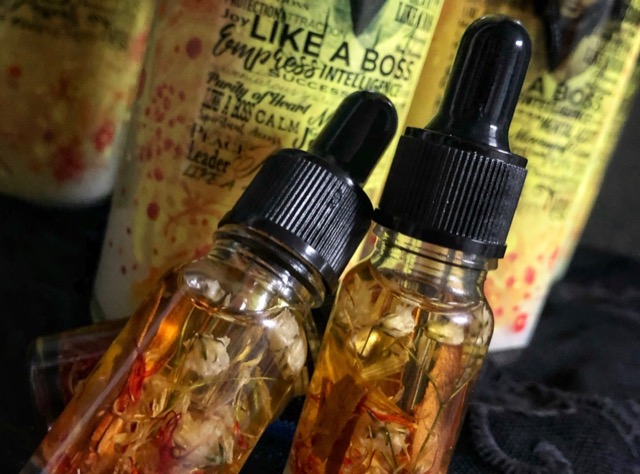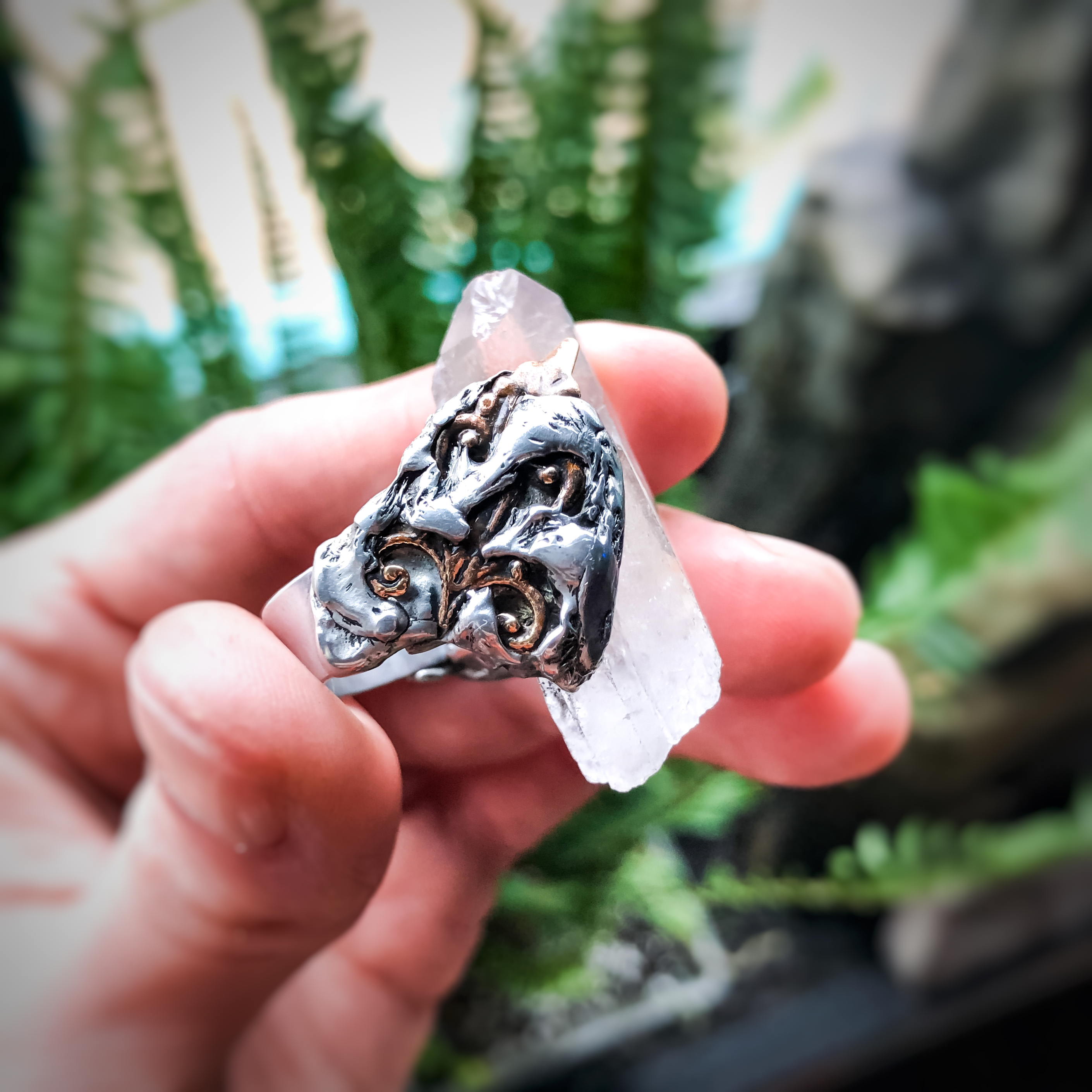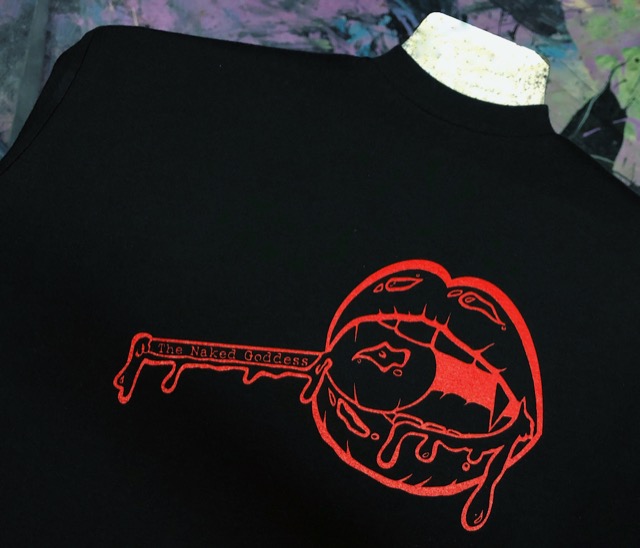 Andujal also crafts digital artwork and design, some of which are available as prints, stickers and apparel that she prints in-house at Dream Lab. She also has a line of hand-crafted metalwork jewelry.
"All of my jewelry is blessed with the highest vibrational intentions," she says.
Halloween, not surprisingly, is Andujal's favorite time of year. Thus, she chooses to "dress up" for most of October. "I spend the whole month done up as some sort of spooky creature that I've created with my make-up brushes," she says.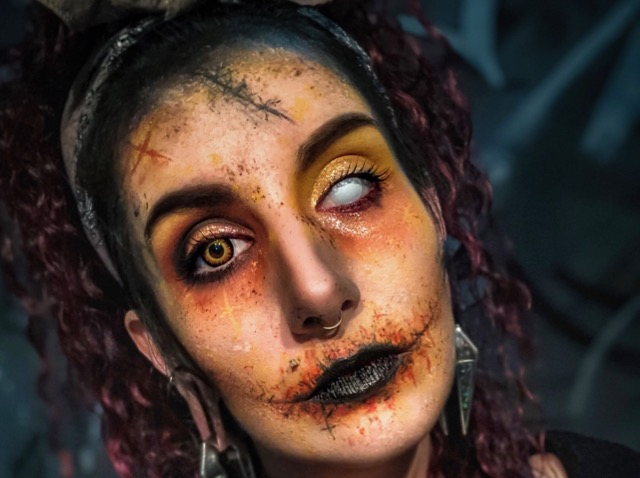 But for Andujal, the season goes beyond art and costume. It's also a time for self-reflection and the chance to feel closer to those who have passed.
"I see and feel the veil growing thinner, allowing connections to spirit and the ability to literally be anything I want to be," she says.
Andujal says she doesn't prescribe to any one brand of witchiness. She embraces it all.
"Historically this time of year is known to many witches of all different backgrounds and beliefs as a time that energy beyond the physical body can be felt and should be honored. Lots of energy heightened, guides and ancestors are making themselves known. They want you to see what you need to in yourself and they will make sure you know it," says Andujal. "I will say this year has been the most unique shift in energy I've experienced from a spiritual perspective."
Follow The Naked Goddess on Facebook here.
See more of Gigi Andujal's work here.

Molly Snyder started writing and publishing her work at the age 10, when her community newspaper printed her poem, "The Unicorn." Since then, she's expanded beyond the subject of mythical creatures and written in many different mediums but, nearest and dearest to her heart, thousands of articles for OnMilwaukee.

Molly is a regular contributor to FOX6 News and numerous radio stations as well as the co-host of "Dandelions: A Podcast For Women." She's received five Milwaukee Press Club Awards, served as the Pfister Narrator and is the Wisconsin State Fair's Celebrity Cream Puff Eating Champion of 2019.