For almost the entire 20th century, The Krueger Bakery occupied the building on the corner of Holton and Center Streets. But as of last Saturday, it officially became home to Materia Magicka, a cooperatively-run occult and spiritual shop that's cooking up more than pies and pastries.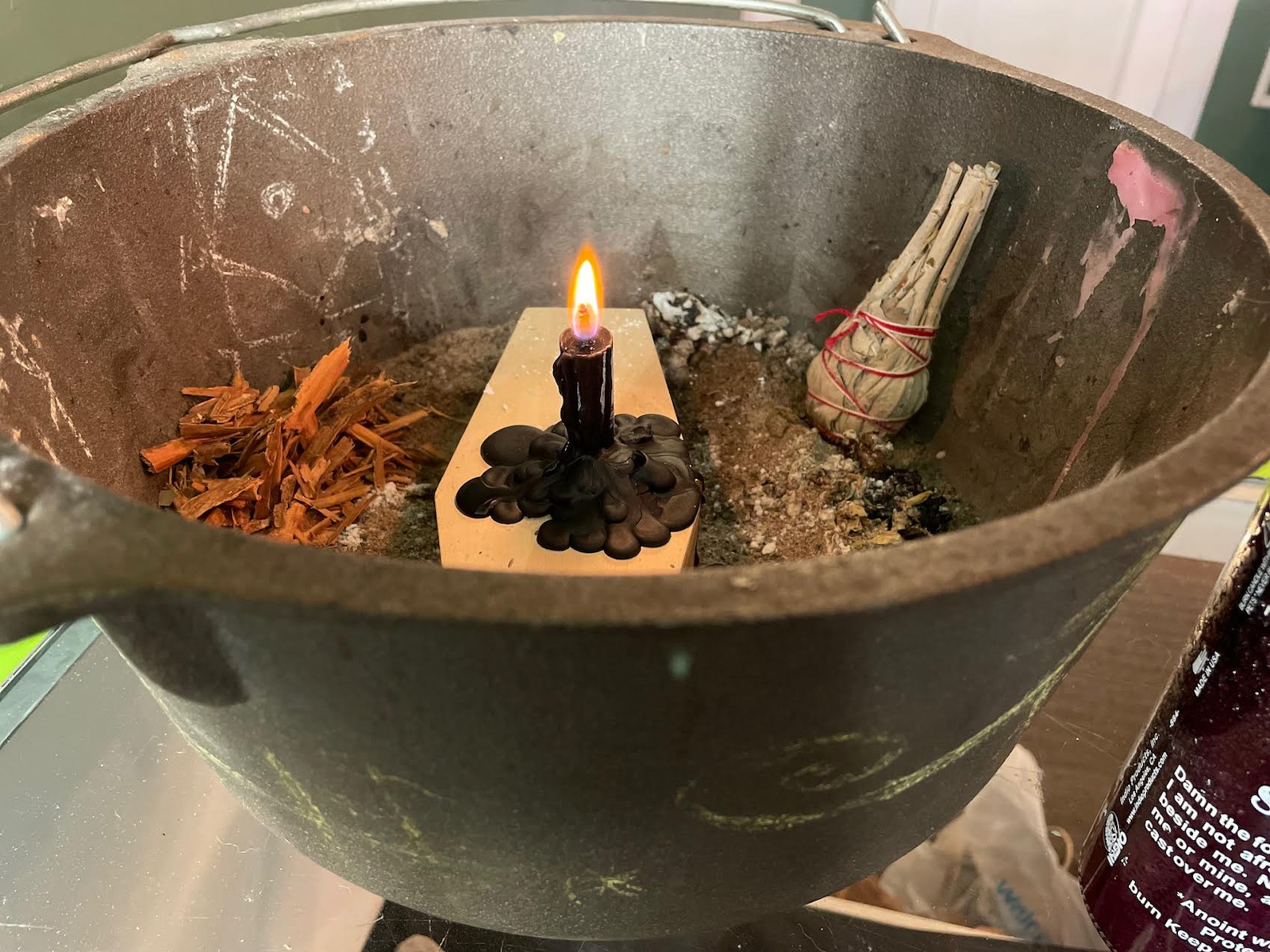 Jordan Graham says he founded Materia Magicka after moving from the United Houma Nation in Louisiana to Milwaukee and he couldn't find the type of spiritual community space he was looking for.
Thus, Graham joined forces with an array of practitioners, healers, lapidarists, alchemists and artists from all different backgrounds to start up Materia Magicka, 2678 N. Holton St.
"Together we created a place where people can come and learn about or practice magick affordably and accessibly," says Graham. "It also allows us to give back to the local economy."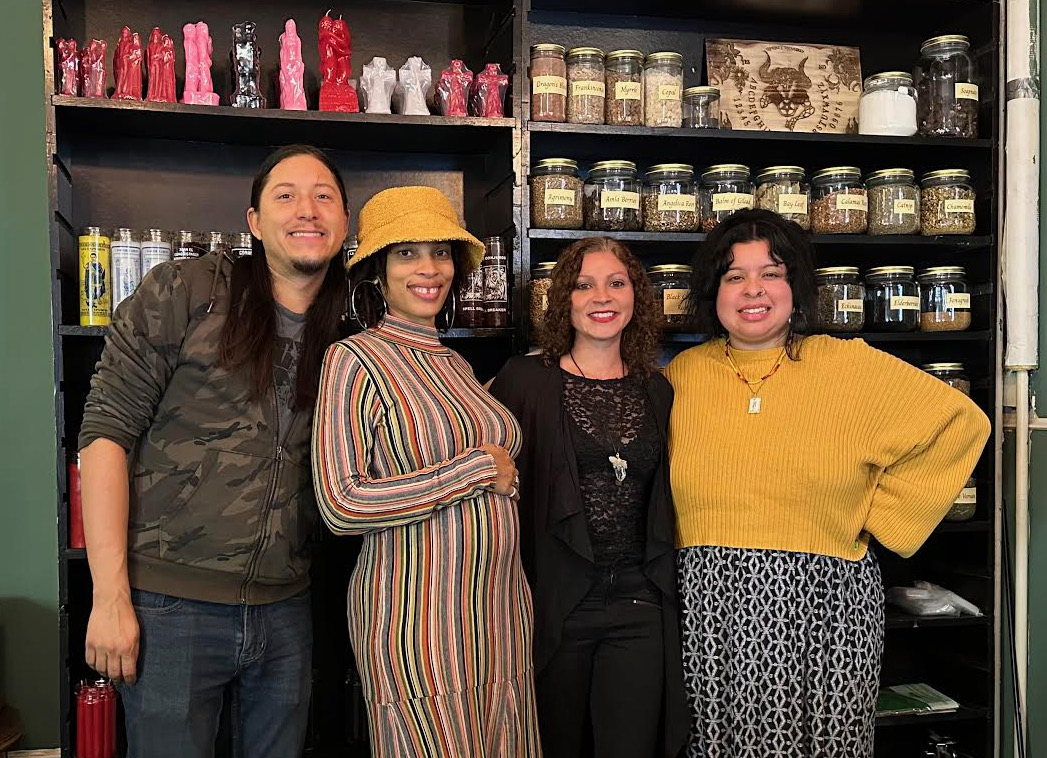 Graham also gives back to the Houman Nation by donating sage sales.
"Buying sage here is culturally appropriate and it also supports my people who have been fighting for federal recognition for decades," he says.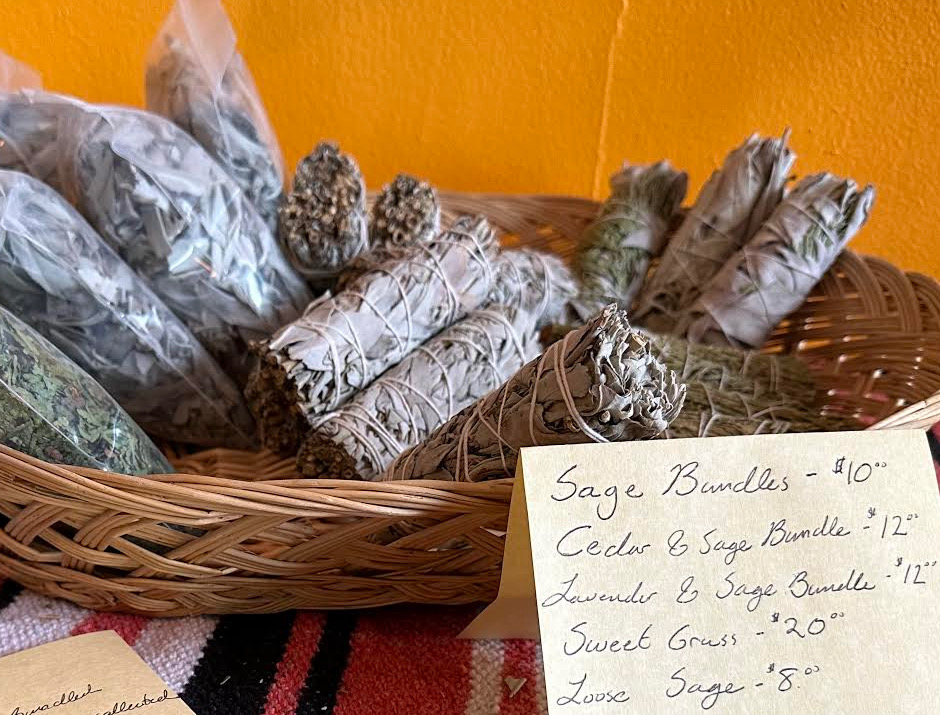 So far, eight people share the still-in-progress space that sells candles, herbs, oils, stones, crystals, jewelry, incense, spirit boards, art, clothing, sage bundles and yaupon tea among other items. Materia Majicka will soon host workshops, tarot card readings, healing sessions, rituals, study groups and more. There's also a reading library that's free for the public to access.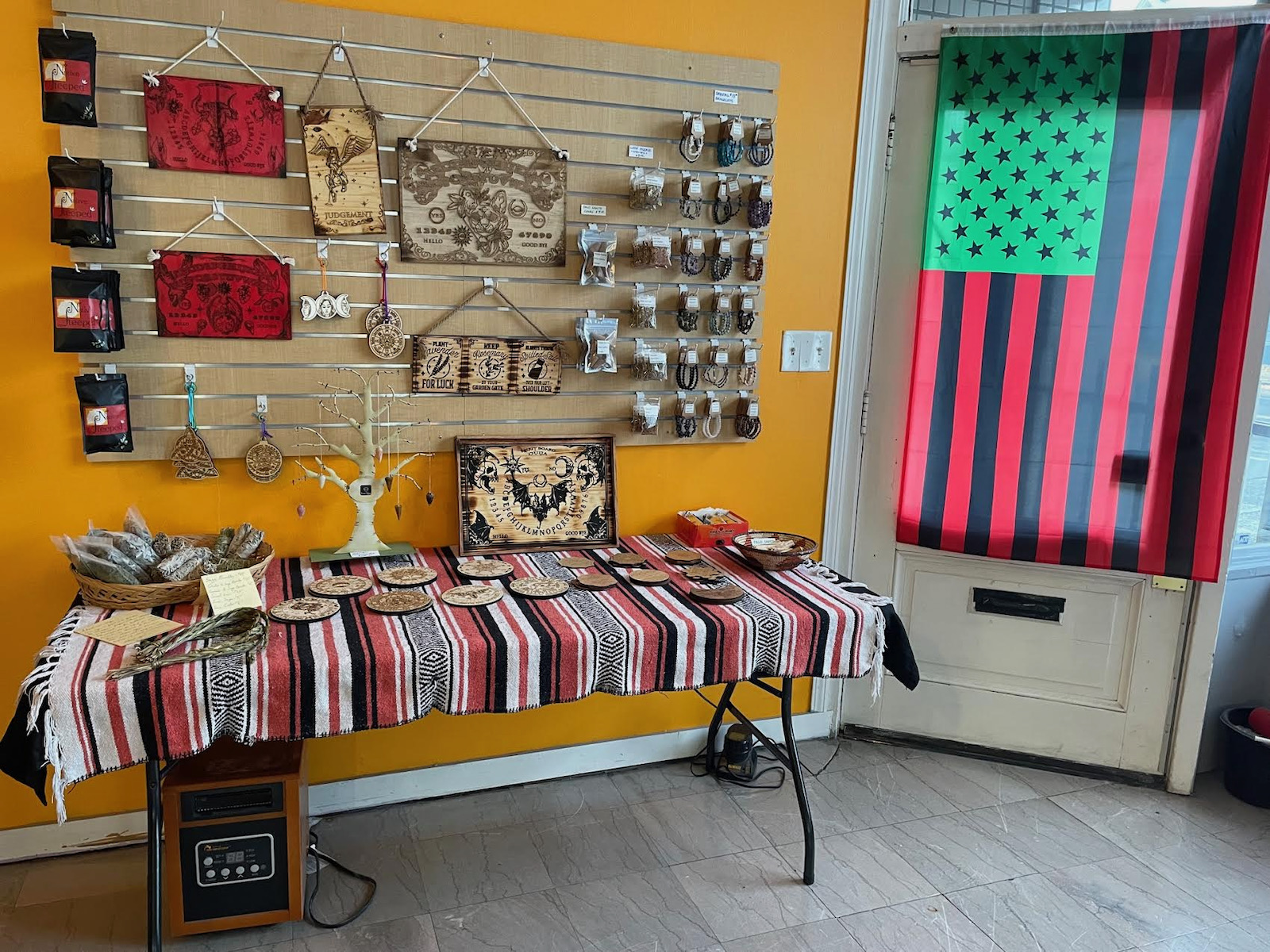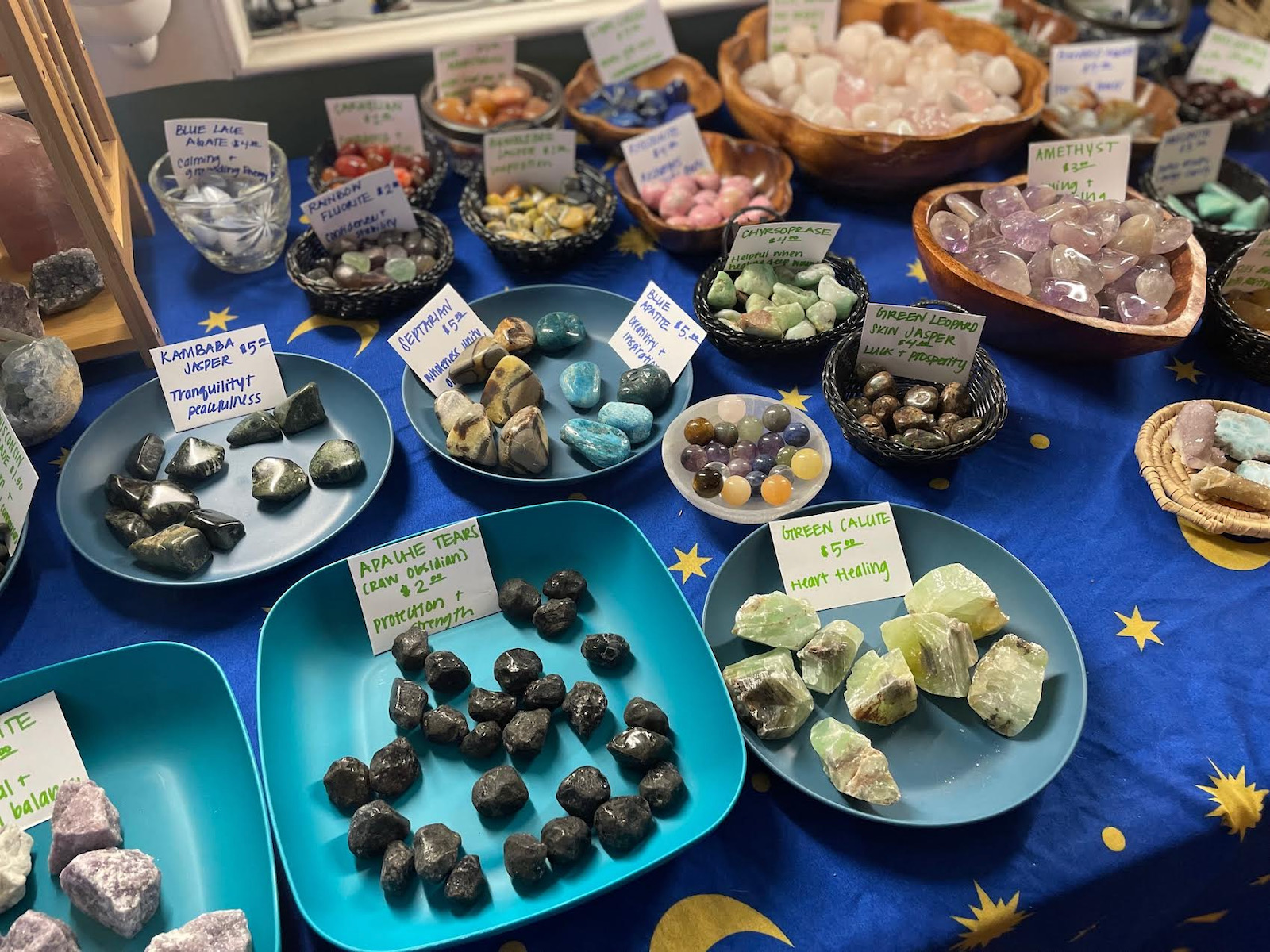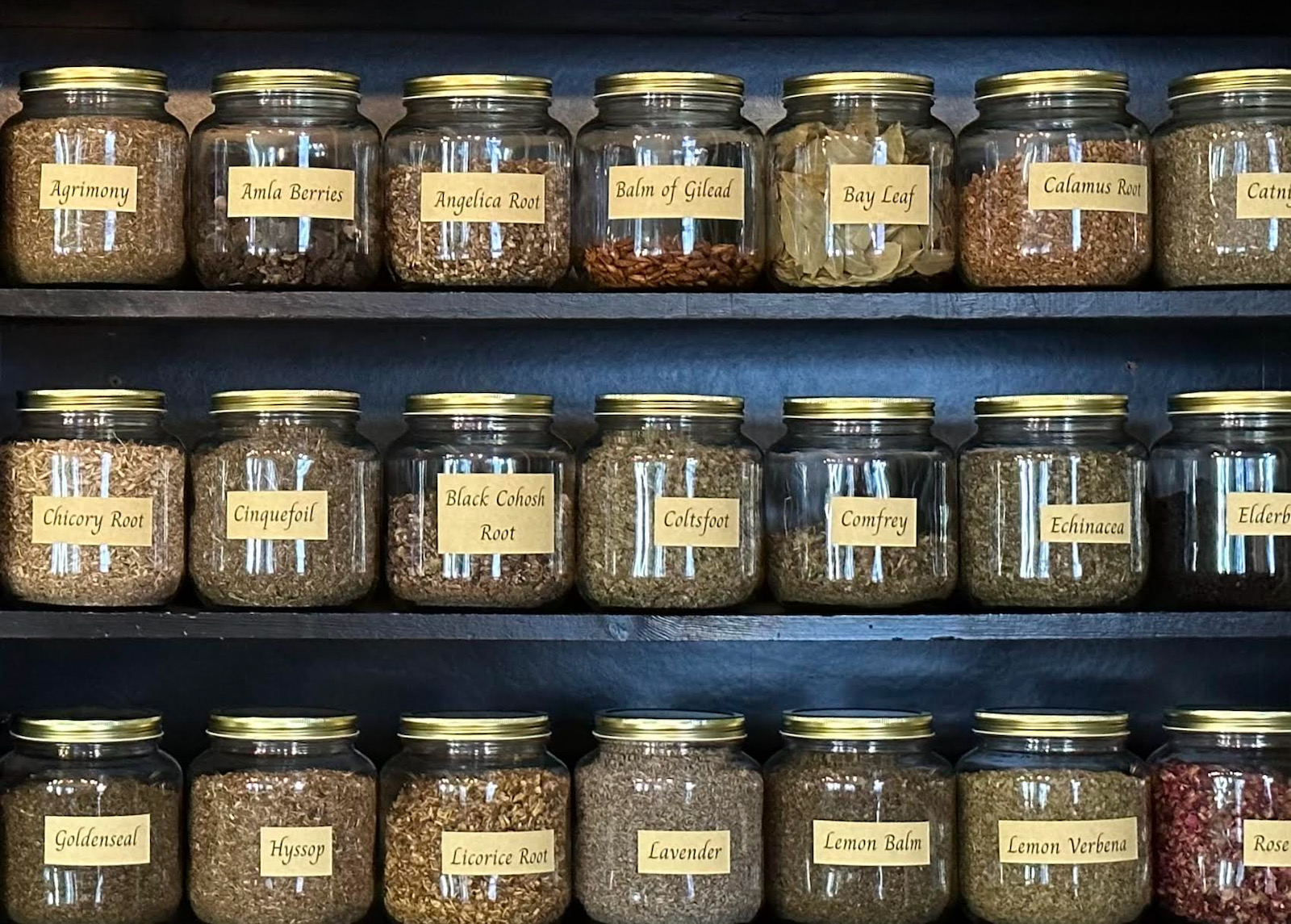 "There is no competition here. We are all individuals working as a team to create a confidential, non-judgmental sanctuary for people on all different life journeys," says Nancy Fontanez, a tarot card reader who also sells handcrafted oils, powders and bath supplies. "I'm a mad scientist when it comes to my work. Some of my products are made with 20 different ingredients."
Mekah Stingley Ferreira utilizes the space to make and sell art and meet with clients from her birth work practice.
"All of this is happening in one space and it's all connected," says Ferreira. "Plus it's an occult shop / metaphysical store in Milwaukee where you see brown faces."
Brenda Barrales sells creations from Tres Ojos, a business she owns with her wife. She also plans to teach crystal workshops in the future.
"There are no rules in magick or spirituality," says Barrales. "Everyone is welcome here."
Materia Magicka is in the process of determining hours of operation. They are open most days at noon, but go to their Facebook or Instagram page for updates.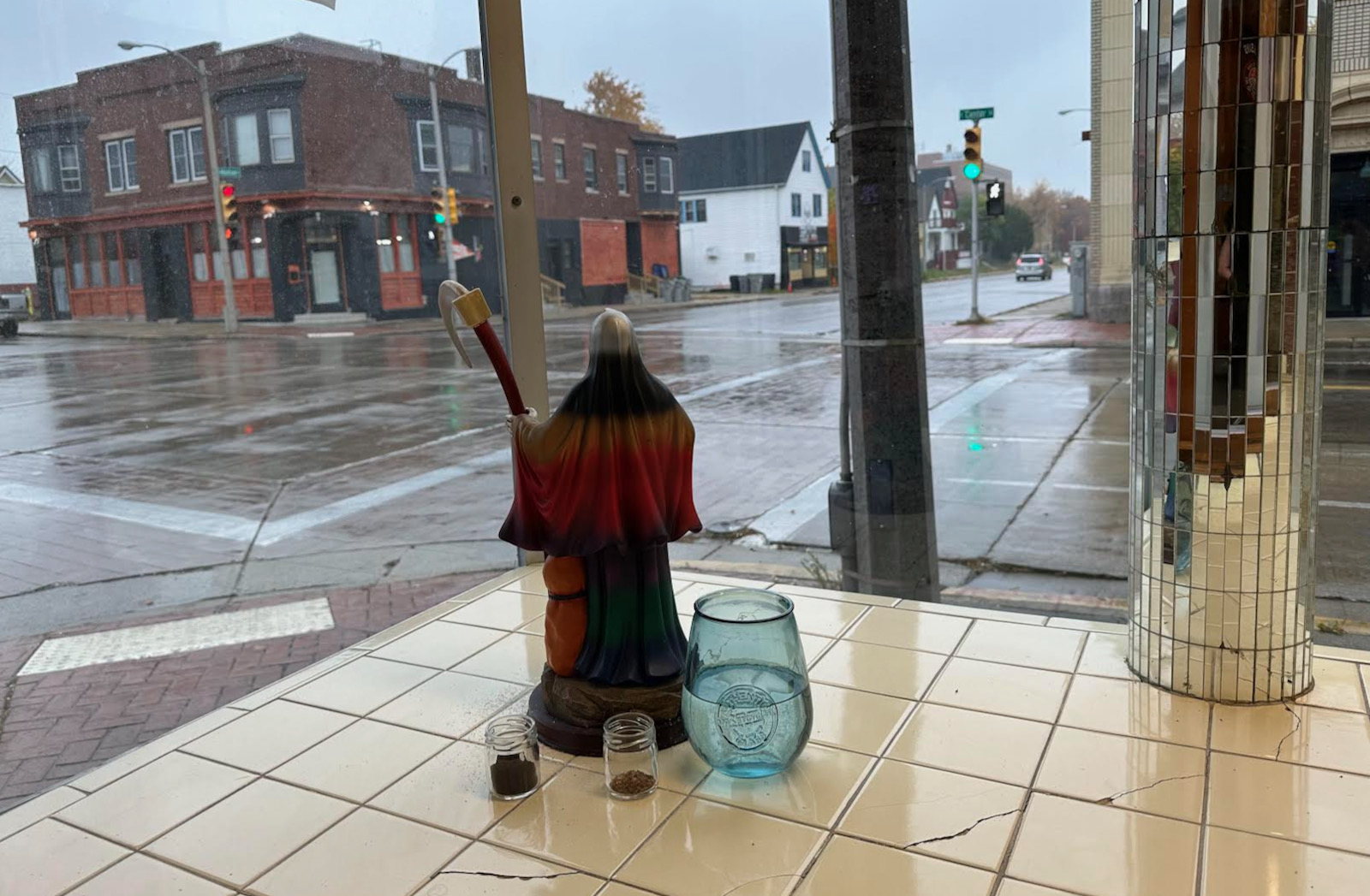 Molly Snyder started writing and publishing her work at the age 10, when her community newspaper printed her poem, "The Unicorn." Since then, she's expanded beyond the subject of mythical creatures and written in many different mediums but, nearest and dearest to her heart, thousands of articles for OnMilwaukee.

Molly is a regular contributor to FOX6 News and numerous radio stations as well as the co-host of "Dandelions: A Podcast For Women." She's received five Milwaukee Press Club Awards, served as the Pfister Narrator and is the Wisconsin State Fair's Celebrity Cream Puff Eating Champion of 2019.