"Bar Month" at OnMilwaukee is brought to you by Miller Brewing Company, calling Milwaukee home since 1855. For the entire month of March, we're serving up fun articles on bars, clubs and beverages – including guides, the latest trends, bar reviews, the results of our Best of Bars poll and more. Grab a designated driver and dive in!
A version of this article ran in 2014.
Here in Brew City, we'll add an "s" to the end of any business name and call it that for the rest of our lives.
"Wanna go to Old German Beer Hall's?"
"No thanks, I'm already having dinner at Sanford's."
In our defense, we do this, most likely, because there are so many local establishments that do end with an apostrophe S that we don't even know we're doing it.
Leon's. Hooligan's. Saz's. Barnacle Bud's. Victor's. Wolski's …
However, there are plenty of S-free establishments in this town and here are five more places and products other than Blue's Egg (in photo) that some Milwaukeeans insist on making possessive. I know I've done it.
Nope, it's not Cafe Lulu's. And it never will be.
It's fascinating how seamlessly some went from saying Alterra's to Colectivo's.
When people add an S to The Nomad, I'm not sure if they're saying Nomads or Nomad's. Regardless, it is neither.
Von Trier's is tempting to say. But it is wrong.
Club Garibaldi. Gar-i-bald-i. Not Gar-i-bal-deeees. Nooooooo.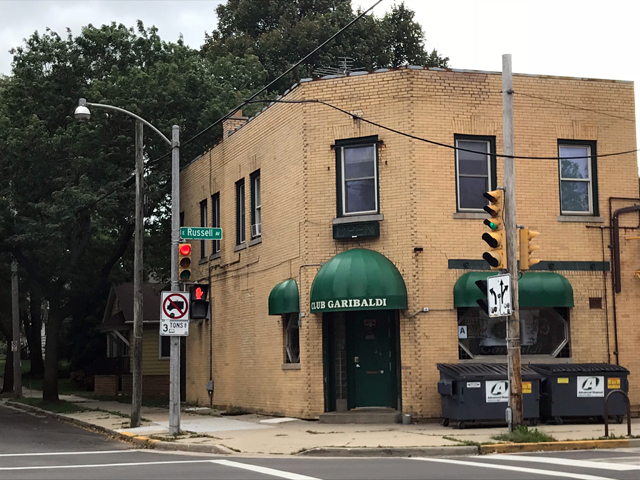 Sprecher, as in the brewing company, is not plural or possessive even though some people insist on it.
However, the restaurant chains are called Sprecher's, which just reinforces our urge to call the product Sprecher's, too. We can't win this, Milwaukee.
Anyone wanna meet for coffee at Stone Creek's?

Molly Snyder started writing and publishing her work at the age 10, when her community newspaper printed her poem, "The Unicorn." Since then, she's expanded beyond the subject of mythical creatures and written in many different mediums but, nearest and dearest to her heart, thousands of articles for OnMilwaukee.

Molly is a regular contributor to FOX6 News and numerous radio stations as well as the co-host of "Dandelions: A Podcast For Women." She's received five Milwaukee Press Club Awards, served as the Pfister Narrator and is the Wisconsin State Fair's Celebrity Cream Puff Eating Champion of 2019.