Angelo Martellano, longtime owner of Angelo's Piano Lounge, 1686 N. Van Buren St., peacefully passed away from natural causes this week in his Greenfield home. Friend and former employee of Angelo's, Dave Mikolajek, received the news last night via phone call from Angelo's son in California.
"I have such fond memories of his intense charisma, gripping storytelling style and extremely big heart," says Mikolajek. "This was evident by the way he sang on stage with such passion."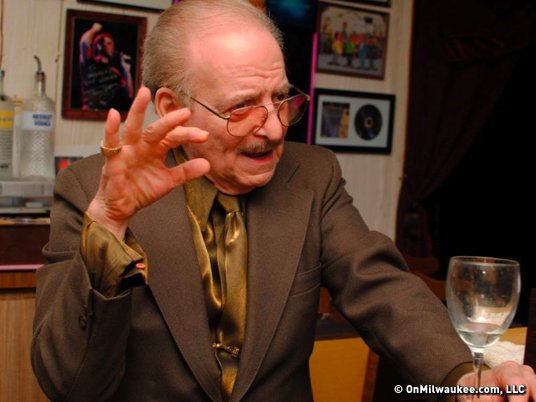 Martellano owned Angelo's from the late '80s until 2015 when he retired. He started playing music when he was eight years old and sang and played his trumpet at Angelo's almost every evening. He especially liked taking the trumpet solo on "Tenderly" and often sang "Ebb Tide" by The Righteous Brothers.
Martellano was 79, but his birthday was Feb. 29, so it only came around with each leap year. According to Mikolajek, when all his friends got cars on their 16th birthdays, Martellano joked that his father bought him a tricycle, claiming he was technically only four.
Martellano attended Lincoln High School where he graduated sixth in his class. He wanted to attend the Juilliard School in New York, but instead went to Marquette University. He dropped out of college to help his father, who was diagnosed with severe rheumatoid arthritis.
In the late '60s, he moved to California, where he was the food and beverage manager of a major hotel for 13 years. A close friend was the stage manager of the Sands Casino and Hotel in Las Vegas. That friend grew up in Hoboken, N.J. with Frank Sinatra and introduced Martellano to members of the "Rat Pack," including Sammy Davis, Jr. and Frank Sinatra, who played regularly at the Sands.
When Martellano moved back to Milwaukee, he became the maître d'hôtel at Snug's in the Shorecrest Hotel. He later opened his first bar, the Focal Point, which was also a music bar located at a high point along the interstate at 5th and Rogers Streets.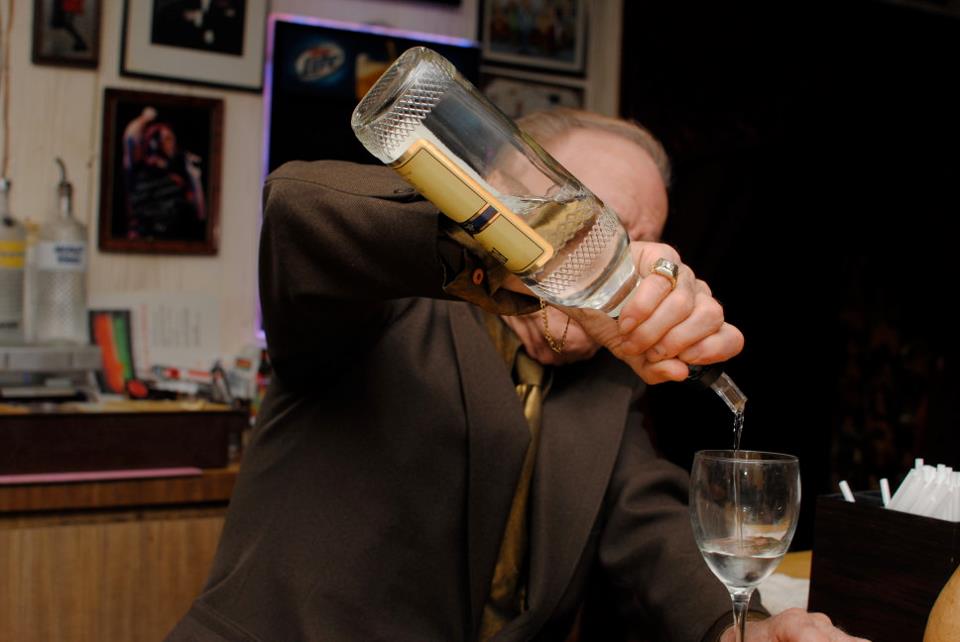 Martellano is survived by his sons, Jeff and Angelo, Jr. Next month, when Angelo's reopens under the ownership of Nate Fried, there will be a celebration of Martellano's life. Stay tuned to Angelo's Facebook page and OnMilwaukee for more information about this memorial.
"Angelo was a fixture of the East Side community. He brought music and talent to Van Buren and Brady. He will surely be missed," says friend Philip DeMarinis.

Molly Snyder started writing and publishing her work at the age 10, when her community newspaper printed her poem, "The Unicorn." Since then, she's expanded beyond the subject of mythical creatures and written in many different mediums but, nearest and dearest to her heart, thousands of articles for OnMilwaukee.

Molly is a regular contributor to FOX6 News and numerous radio stations as well as the co-host of "Dandelions: A Podcast For Women." She's received five Milwaukee Press Club Awards, served as the Pfister Narrator and is the Wisconsin State Fair's Celebrity Cream Puff Eating Champion of 2019.