Even though American Science & Surplus has its roots in Chicago – the first store opened there in 1937 – this amazing Milwaukee landmark has been in town, with its own identity, for 38 years and counting.
"Each store has a little bit of its own personality," says Kim Stenglein, store manager at the Milwaukee location, 6901 W. Oklahoma Ave.
If you've never been there (and why haven't you??), the first things you might notice are the handmade signs, describing every one of the thousands of doo-dads on display. Several employees pitch in, and, usually, they're hilarious.
"I have one or two people that are my key sign makers," says Stenglein. "You hire them, and you just find that they have that sense of humor. They have a vision."
Stenglein says American Science & Surplus' inventory falls into two general categories: the commercial stuff that they purchase from vendors, and the surplus stuff.
"That comes from all sorts of places," she says, but mostly from people who approach the store every day. "I have a lab that contacts me regularly and brings us stuff. I bought 200 ammo boxes from a customer this year. I don't know why he had them."
But sometimes it doesn't work out.
"There are a lot of people who contact us, and they'll say, 'What do you mean you don't want to buy my one pair of camouflage pants?' We're always looking to buy in larger quantities."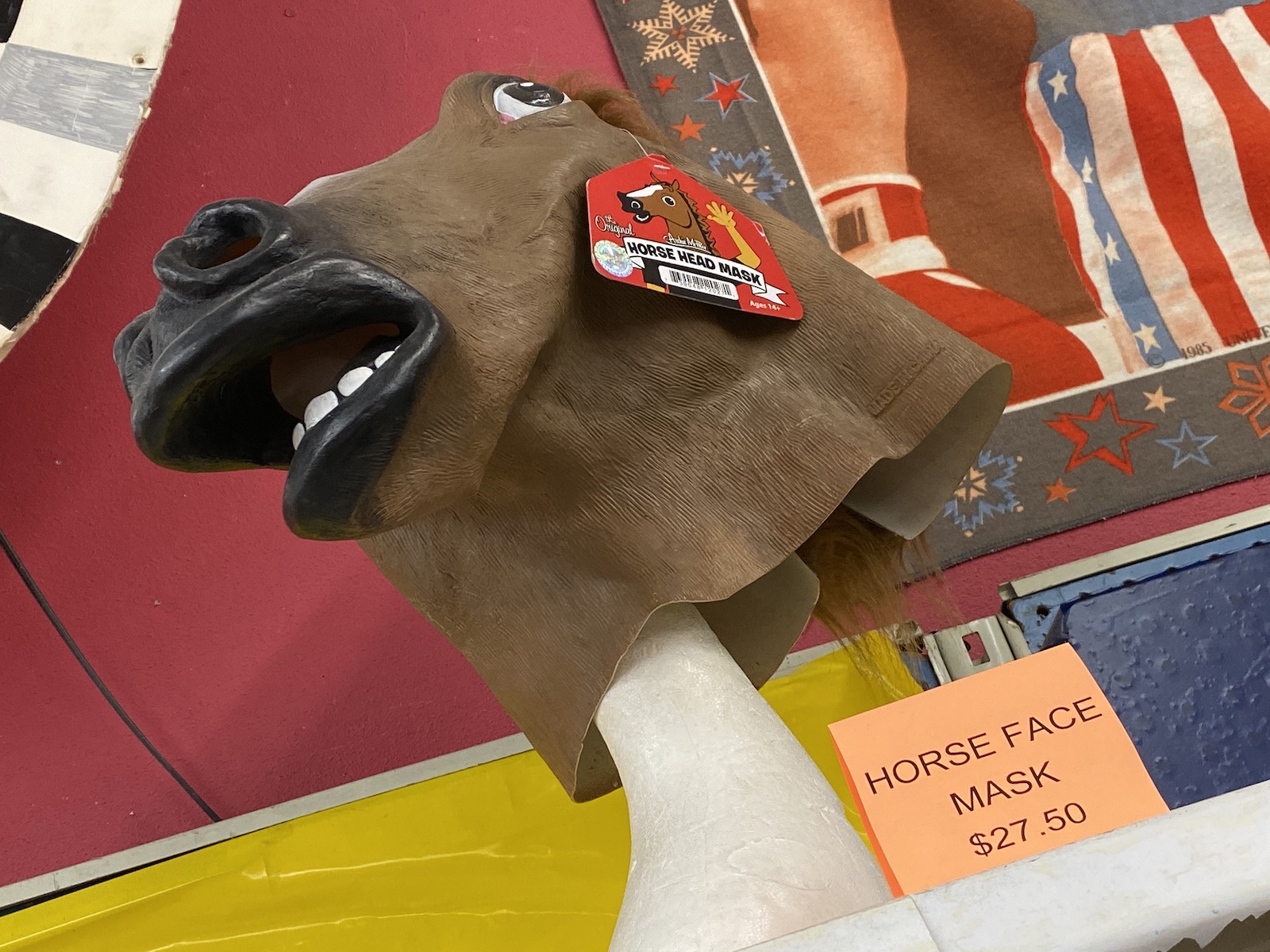 The business was also a very early adoptor in the area of eCommerce. It began selling online through its headquarters in Niles, Illinois, back in 1999.
"Almost everything that we get into our warehouse, whether it be commercial or surplus, goes to all three stores. Most of that is put on the website and the catalog as well, but it can't always. Sometimes it's big or bulky, or we only have 12, or every one is different. But each of the stores also can make purchases at our own store level. Or sometimes you'd get 40,000 little casters, and what am I going to do with all those? So I share them."
The store also runs educational events called "science nights," three times a year. They used to do star parties for people to see their telescopes in action, but after enough cloudy or rainy nights, they moved the event indoors.
Stenglein says not all of her employees are "science-y," but if they're not, they're usually artistic or have a love of kitsch. "Half of our people are more interested in creating," she says.
So what are some of Stenglein's most memorable items over the 17 years she's worked at American Science & Surplus? Off the top of her head, she recalls hog branding kits, silver firefighting suits and a Panzer tank sight listed for $25,000 ("I will take half of that if anyone's interested").
"My favorite item ever," she says, "is a cheap little thing, but we had these little figurines called Farm Folks. They were just little figures. I wish I could still find those, that's how much I liked them."
Having been part of the community for long, Stenglein says she sees second, third and fourth generations of regular customers.
"I see people that were 3 years old when I started working here, and they're still coming in. But we often get grandma and grandpa bringing the grandkids in. It's totally cool."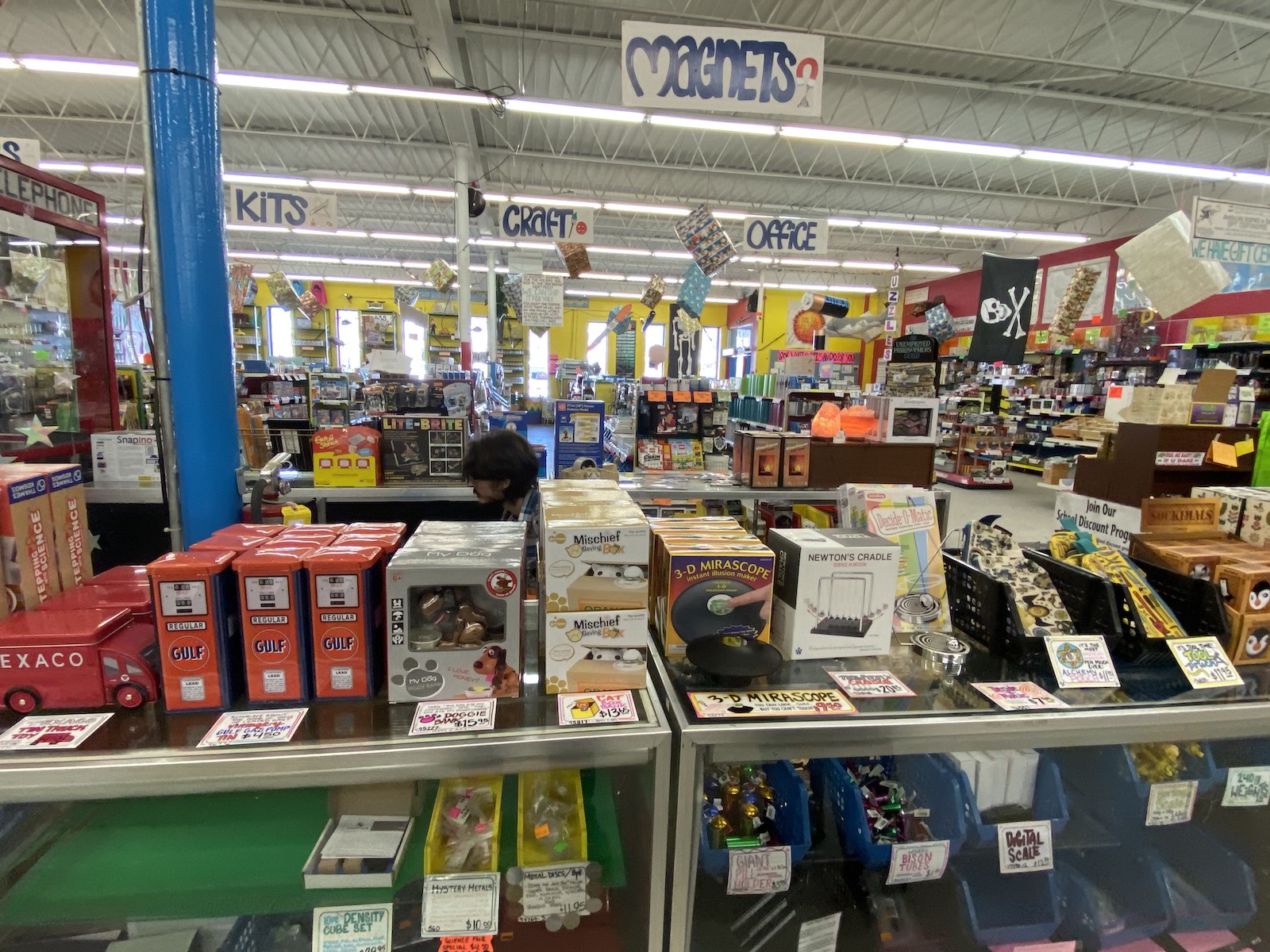 I can vouch for being a repeat customer over the years. On my first visit to American Science & Surplus in the mid '80s, I bought glow-in-the-dark stars for my bedroom ceiling. Now I take my daughter to the shop several times a year and let her fill a cart with crazy stuff.
"99 percent of the time people are smiling in here," says Stenglein.
But just in case you're wondering, the staff won't help customers make a bong.
"They're not always that blatant, but some people are, and we just can't address that. We're a family store," she says.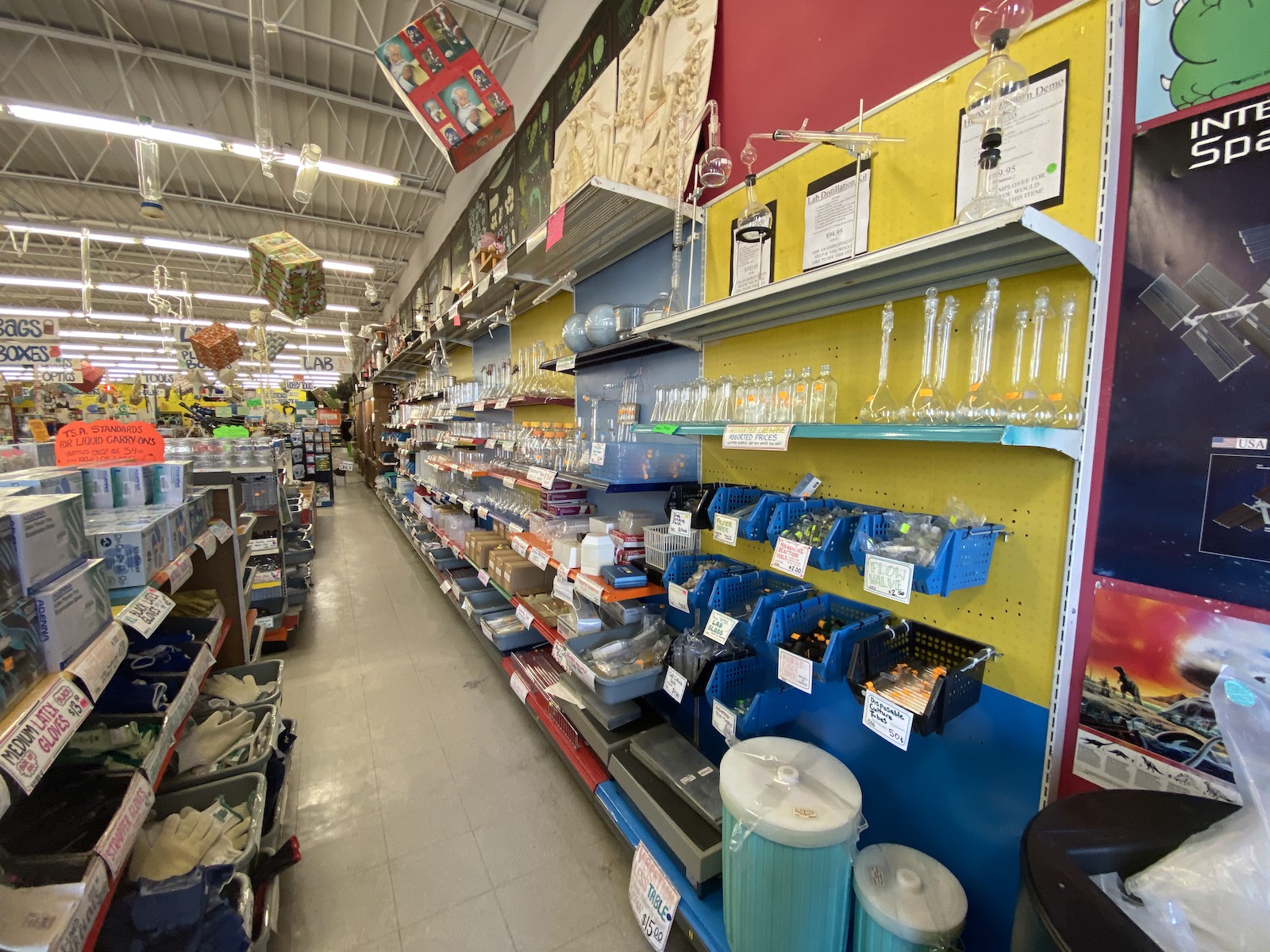 Andy is the president, publisher and founder of OnMilwaukee. He returned to Milwaukee in 1996 after living on the East Coast for nine years, where he wrote for The Dallas Morning News Washington Bureau and worked in the White House Office of Communications. He was also Associate Editor of The GW Hatchet, his college newspaper at The George Washington University.
Before launching OnMilwaukee.com in 1998 at age 23, he worked in public relations for two Milwaukee firms, most of the time daydreaming about starting his own publication.
Hobbies include running when he finds the time, fixing the rust on his '75 MGB, mowing the lawn at his cottage in the Northwoods, and making an annual pilgrimage to Phoenix for Brewers Spring Training.