From Neytiri in "Avatar" to Katniss in "The Hunger Games," female archers have always impressed me. After years of threatening to take an archery class, I finally signed up for one with my 13-year-old son, thinking it would provide a bonding opportunity for us as well as the chance to increase my bad-ass-ness.
We took the class at West Town Archery in Brookfield which is owned and operated by three brothers with 100 years of combined archery experience.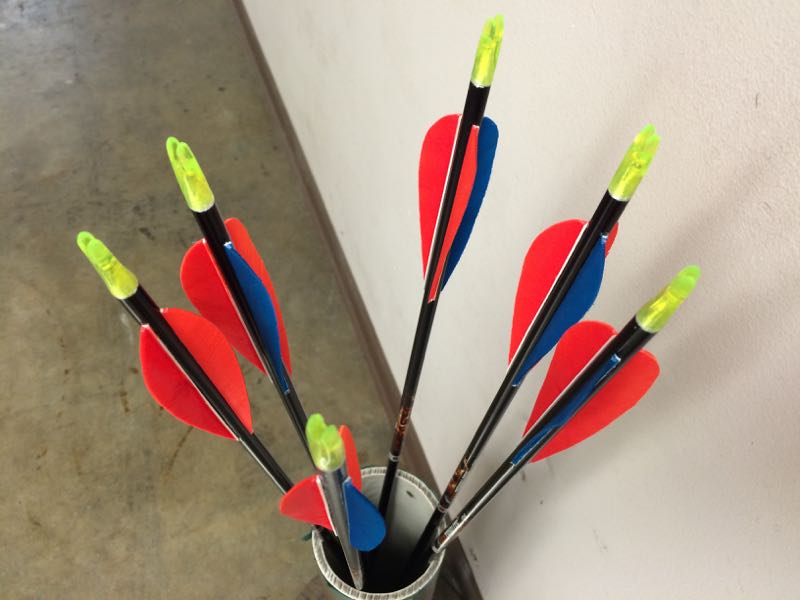 West Town offers beginner, intermediate and advanced archery classes in an indoor shooting range. Beginner lessons are taught monthly and cost $50 for three 90-minute classes that take place on Mondays from 5:30 to 7 p.m. Open shooting is available at any time the store is open and there is not a class in session, but call ahead for details.
Anyone at least 10 years old can sign up for a class and the classes range from 12 to 16 shooters. Every class this year has filled up.
I was surprised by the diversity of class participants, which included a 10-year-old girl, a married couple and another mom and her two teen children. Some people take the class because they plan to bow hunt in the future, others – like me – take it just for fun.
"There are a lot of people who shoot archery but don't hunt. My brother is a prime example. He loves archery, but he doesn't bow hunt," says Michael Henkel, who instructs the classes. "Once you get involved you realize how many different tournaments and leagues there are out there."
Sami Cantwell signed up for the class with her children, 14-year-old Cole and Sophia, who is 12.
"I was exposed to archery as a little girl in Girl Scouts. I remember I really enjoyed it and always meant to get back and test that as an adult," says Cantwell.
Recently, Sophia experienced archery through Girl Scouts and this reignited Cantwell's desire to try it again. "I looked it up on the Google machine and West Town came up!" she says. "I hope this is a sport we can do all together one day."
Henkel, who instructs all of the classes, started shooting when he was 12 in his backyard in the northern Kettle Morraine area. He went on to shoot with an archery club in West Bend and win many first place tournaments locally and nationally.
"The beginner archery class is a great way to be introduced to the sport," says Henkel. "It gives the fundamentals and people go from there as far as they want."
Henkel did a great job providing information while allowing people to learn while shooting. Because the classes are small, he is able to provide ample individual attention to everyone. The first class was spent talking about safety, equipment, history and form. The second class focused on aiming, sighting techniques, posture and release. The third class was entirely open shooting with Henkel giving one-on-one instruction and advice to each person.
"I thought our instructor was very knowledgeable and clearly had a passion for the sport. It is ideal to learn from someone like that," says Cantwell. "Especially in a male-driven sport, I felt super comfortable with him and West Town, and felt like they didn't treat any of the women different."
My son, it turns out, is much more of a natural at archery than I am. I got better once I started shooting left handed – I am ambidextrous when it comes to sports – and was pleased to hit the target just about anywhere in the circle. No one's going to let me aim at an apple perched on their head, but I probably won't take an eye out, either.

Molly Snyder started writing and publishing her work at the age 10, when her community newspaper printed her poem, "The Unicorn." Since then, she's expanded beyond the subject of mythical creatures and written in many different mediums but, nearest and dearest to her heart, thousands of articles for OnMilwaukee.

Molly is a regular contributor to FOX6 News and numerous radio stations as well as the co-host of "Dandelions: A Podcast For Women." She's received five Milwaukee Press Club Awards, served as the Pfister Narrator and is the Wisconsin State Fair's Celebrity Cream Puff Eating Champion of 2019.