The coronavirus pandemic has changed our everyday life, but it doesn't need to change who we are. So, in addition to our ongoing coverage of the coronavirus, OnMilwaukee will continue to report on cool, fun, inspiring and strange stories from our city and beyond. Stay safe, stay healthy, stay informed and stay joyful. We're all in this together. #InThisTogetherMKE
Steph Davies, a local illustrator, jewelry maker and owner of The Waxwing, is yet another creative person who had to get even more creative during this time of coronavirus.
Her income, at this point, has completely stopped and she is self-quarantining with her family. "At first I found it really hard to get motivated to do anything, but I'm slowly adapting and finding creative ways to make art again and survive this new normal," says Davies.
Davies is now listing artists' who have work at The Waxwing in her online shop. Check it out here.
She is also currently working on an illustration project called "MKE Small Business Print Fundraiser" to support makers and businesses that have been affected by this pandemic. So far, Davies has illustrated local businesses BC Modern, Tactile Craftworks Studio Building (The Factory), The Tandem and Boone & Crockett. The prints cost $15 and $5 goes directly to the businesses featured.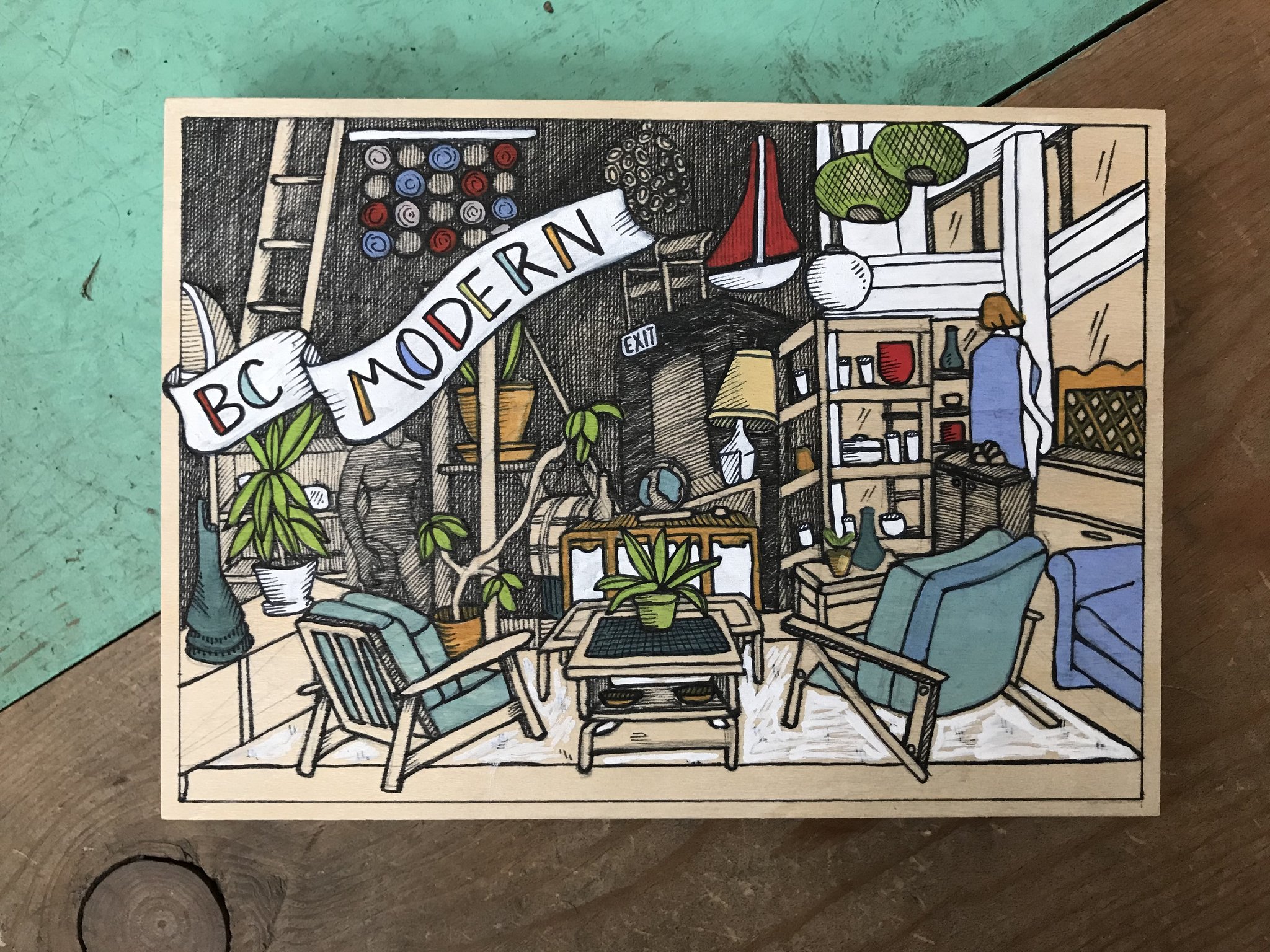 "I will eventually gift the original drawing to the business featured, but am now offering prints of these drawings for sale to the public," she says.
Go here for more information about artist Steph Davies, The Waxwing and MKE Small Business Print Fundraiser.
Molly Snyder grew up on Milwaukee's East Side and today, she lives in the Walker's Point neighborhood with her partner and two sons.
As a full time senior writer, editorial manager and self-described experience junkie, Molly has written thousands of articles about Milwaukee (and a few about New Orleans, Detroit, Indianapolis, Boston and various vacation spots in Wisconsin) that range in subject from where to get the best cup of coffee to an in-depth profile on the survivors of the iconic Norman apartment building that burned down in the '90s.
She also once got a colonic just to report on it, but that's enough on that.
Always told she had a "radio voice," Molly found herself as a regular contributor on FM102, 97WMYX and 1130WISN with her childhood radio favorite, Gene Mueller.
Molly's poetry, essays and articles appeared in many publications including USA Today, The Writer, The Sun Magazine and more. She has a collection of poetry, "Topless," and is slowly writing a memoir.
In 2009, Molly won a Milwaukee Press Club Award. She served as the Narrator / writer-in-residence at the Pfister Hotel from 2013-2014. She is also a story slam-winning storyteller who has performed with The Moth, Ex Fabula and Risk!
When she's not writing, interviewing or mom-ing, Molly teaches tarot card classes, gardens, sits in bars drinking Miller products and dreams of being in a punk band again.