The Bartolotta Restaurants announced today that Bacchus, 925 E. Wells St., will reopen its doors to guests on Wednesday, Nov. 11, just in time for the approaching holiday season.
The award-winning fine-dining restaurant which was enhanced by a 25th anniversary refresh in Fall of 2019, will feature both a reimagined menu and guest experience as well as the elevated safety standards which have been enacted at all reopened Bartolotta restaurants, including Ristorante Bartolotta, Harbor House and Mr. B's Steakhouse.
"We have taken a cautiously optimistic approach to our reopening strategy, based on our safety standards and the level of excellence we can provide, as well as local guidelines and overall consumer confidence," notes owner and co-founder Paul Bartolotta, "We are staying on a long- term plan to reopen our fine dining restaurants, one at a time, fine tuning its relaunch. Regardless of the headwinds, we are thoughtfully moving forward."
Bacchus is currently accepting reservations for Nov. 11 (and beyond) with available times from 5:30 to 8:30 p.m. Tuesday through Saturday. Guests will be treated to the choice of two menus: a customizable three-course signature menu and a five-course tasting menu, both of which were orchestrated by Executive Chef Nick Wirth in collaboration with Chef Bartolotta.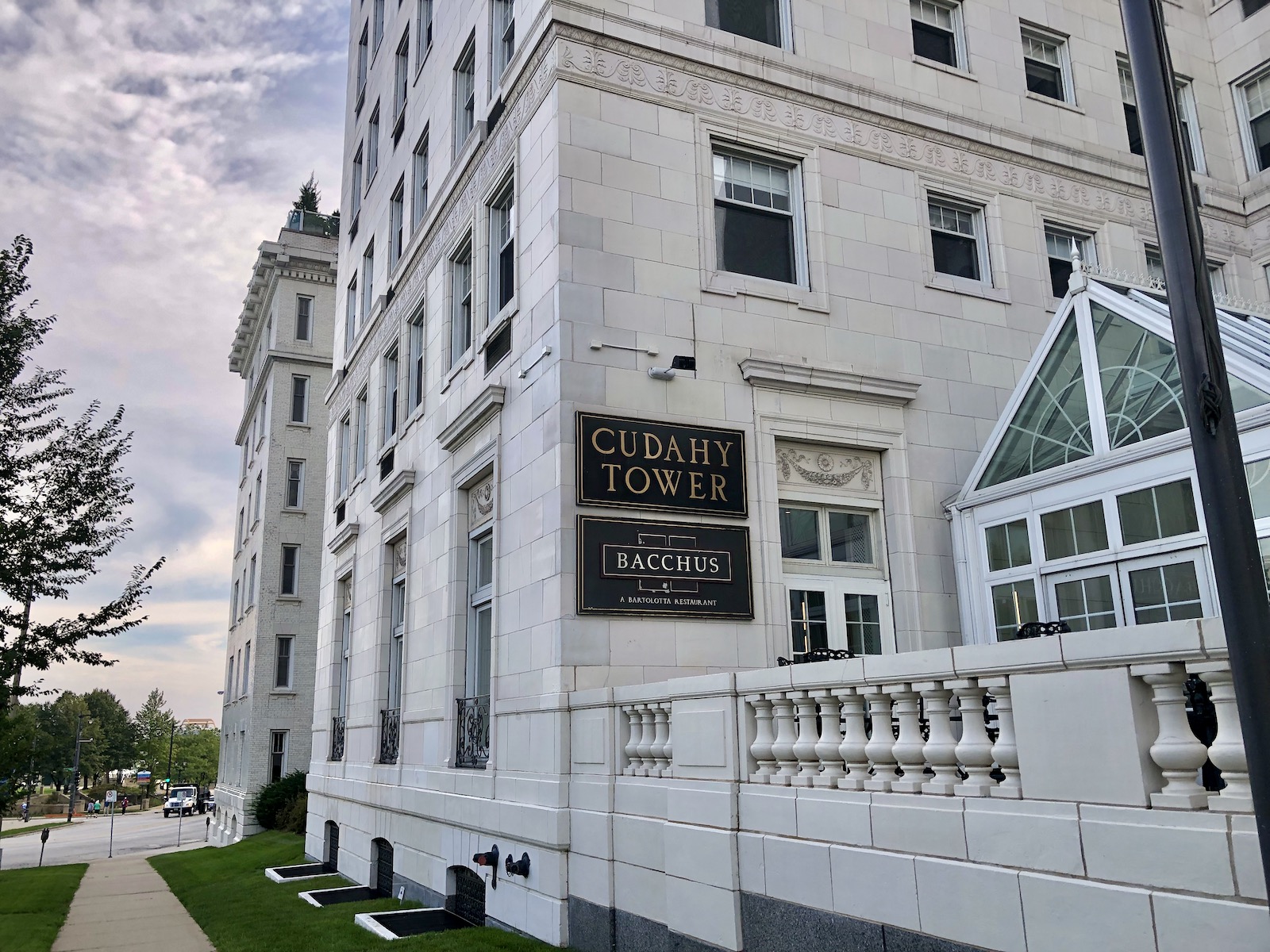 On the menu
The three-course menu, which will be available for $65 per person, will include dishes like Yellowfin tuna tartare, grilled Spanish octopus, Strauss veal ravioli, seared sea scallops, Wagyu beef short ribs, grilled venison and petit filet medallions. Dessert options will include salted caramel mousse, chocolate hazelnut cake and a Wisconsin cheese trio.
Meanwhile, the tasting menu, which will be available for $80 per person will include five courses, along with an amuse bouche, chocolates and petit fours and a choice of complementary sparkling or still mineral water.
Wine selections from the acclaimed Bacchus wine cellar will also be available for purchase individually or as paired accompaniments for either menu.
"With our commitment to outstanding service and locally sourced, seasonal ingredients, Bacchus has consistently raised the bar for fine dining since 2004," says Chef Bartolotta. "With so few activities still available, restaurants remain integral to our social fabric and especially the ones that guests can rely on for a standard of excellence in food, hospitality, and even more so for health and hygiene.
"In this new era, we are elevating the experience once more; broadening our palate with inspiration from global cultures and cuisine, while applying new standards of safety that allow guests to dine comfortably with confidence."
Safety protocols
In keeping with Bartolotta's high standards of service and safety for guests and employees, the following safety protocols have been enacted as outlined in the City-approved Bacchus COVID-19 Safety Plan.
Face masks are required to be worn by staff members at all times
Face coverings are required for all guests during the following instances:

When walking in at any of the restaurants
When ordering or addressing a Bartolotta employee
When walking in common areas

Reservations are required (reservations will be held for 15 minutes and will be limited to 1.5 hours) and temperature checks will be taken upon entry
Touchless payment options and QR codes available to view menus on smartphones
Rearranged dining rooms that offer distance and privacy between tables; as well as custom-made safety partitions where applicable
UV-C technology that destroys microorganisms in the air and on hard surfaces
Meticulously and deliberately cleaned tables with every new reservation
Upcoming Dinners
In addition to every day dining, guests are also invited to make reservations for two upcoming socially distanced dinners at Bacchus.
On Dec. 3, Bacchus will host its third annual High Steaks dinner, a collaboration with the Wisconsin Grass-fed Beef Co-op orchestrated by Corporate Executive Chef Aaron Bickham. The menu will feature a five-course head-to-tail menu highlighting naturally raised, 100% grass-fed Wisconsin beef. Tickets are $179 per person, plus service charge and tax, and can be purchased online.
On Dec. 17, guests can toast the holiday season with Bacchus' annual Holiday Champagne Dinner featuring a five-course menu with pairings from Executive Chef Nick Wirth. Tickets are $184 per person, plus service charge and tax, and can be purchased online.
Lori Fredrich (Lo) is an eater, writer, wonderer, bon vivante, traveler, cook, gardener and girlwonder. Born and raised in the Milwaukee area, she has tried to leave many times, but seems to be drawn to this quirky city that smells of beer and alewives.
Some might say that she is a little obsessed with food. Lo would say she is A LOT obsessed with food. After all, she has been cooking, eating and enjoying food for decades and has no plans to retire anytime soon.
Lo's recipes and writing have been featured in a variety of publications including GO: Airtran Inflight Magazine, Cheese Connoisseur, Cooking Light, Edible Milwaukee, Milwaukee Magazine and the Milwaukee Journal Sentinel, as well as on the blog Go Bold with Butter, the web site Wisconsin Cheese Talk, and in the quarterly online magazine Grate. Pair. Share.