In last night's season premiere of "The Bachelorette," contestant Dale Moss stole the show by stealing star Clare Crawley's heart from the first moment they met. But he's not just a winner to Clare; he's also likely a favorite to Packers fans across the nation as it turns out Moss was a former member of the green and gold.
Undrafted after playing college football as a South Dakota State Jackrabbit, the Packers picked up the wide receiver before the 2012-13 season. And Moss – the nephew of Heisman-winning college wide receiver Johnny Rodgers – actually scored some playing time for Green Bay ... in the preseason, that is. Moss played in all four preseason games that year, even nabbing three catches for 29 yards in the team's practice debut against the San Diego Chargers – good for the second-most productive receiver in that game! Take that, Jordy Nelson!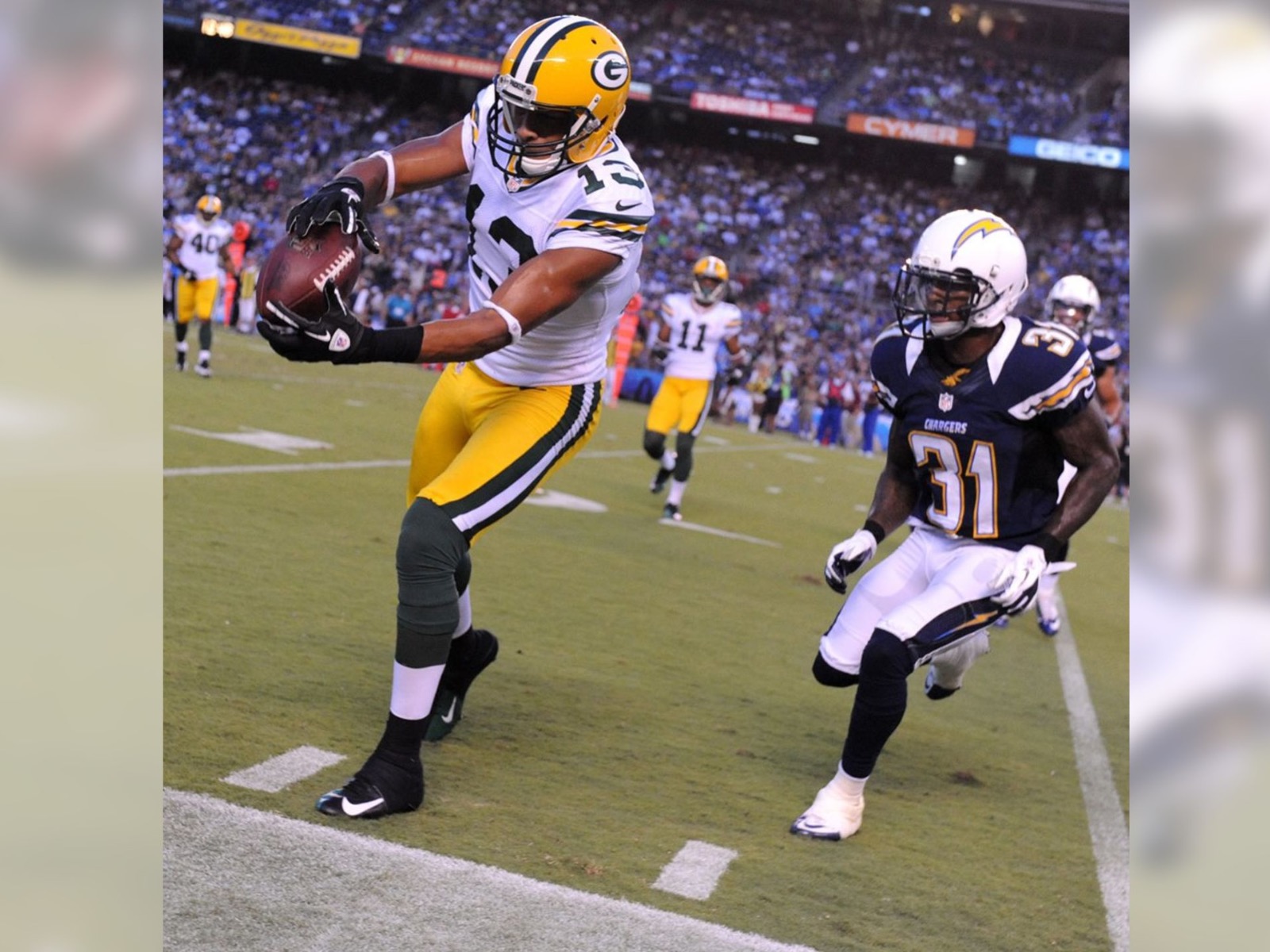 Unfortunately, that would mark the highlight of Moss' time with the Packers. Over the next three preseason games, Moss would only touch the ball two more times, and after the final glorified scrimmage, the wide receiver was released, eventually ending up on the Tampa Bay Buccaneers practice squad later that season. He would continue to bounce around the league for the next few seasons, plus a stint in the Arena League with the Los Angeles Kiss, before heading into modeling and now winding up on "The Bachelorette" as the favorite to come away as Clare's champion – and riling up some apparent drama as the season goes along.
Perhaps the other contestants reveal Dale's deep, dark secret to Clare: He also played for the Chicago Bears. (But look what photo made his website's bio page.)
For more info on Dale's debut on "The Bachelorette," read my full recap of the premiere – and stay tuned for more actual Packers news since Green Bay's bye week is thankfully now over.
As much as it is a gigantic cliché to say that one has always had a passion for film, Matt Mueller has always had a passion for film. Whether it was bringing in the latest movie reviews for his first grade show-and-tell or writing film reviews for the St. Norbert College Times as a high school student, Matt is way too obsessed with movies for his own good.
When he's not writing about the latest blockbuster or talking much too glowingly about "Piranha 3D," Matt can probably be found watching literally any sport (minus cricket) or working at - get this - a local movie theater. Or watching a movie. Yeah, he's probably watching a movie.