Never once in my 21 years of owning OnMilwaukee have I claimed our publication is specifically "family friendly." Still, we don't usually go "blue" just to shock people (the exception being 2015's tongue-and-cheek listicle, "13 bar bathrooms to have sex in").
Even when we tinkered with "Sex Week" in 2009, we kept our content respectable. No nudity, balanced content about serious and frivolous stuff, and no vulgarity. In fact, of the 45,450 active articles on OnMilwaukee, the f-bomb only appears 36 times, and I'd bet all of those instances are quoting someone else.
So I was amused to peruse the list of articles banned by Google AdWords. AdWords is a third-party ad server that shows "remnant ads," which in basic terms means when we don't have a specific ad sold on a page, Google displays one from its pool of thousands of advertisers.
For obvious reasons, some of Google's clients don't want their ads to show alongside a story about a Milwaukee porn star (although, one snuck through). Dove or Buick, for example, don't want to appear next to a story about a Milwaukee male stripper (that one also snuck through).
All of our "banned" articles fall under Google's definition of "sexual content," "shocking content," "sexual merchandise" or "sexually explicit content."
Personally, I think Google is being a bit of a prude, and ironically, this listicle is sure to get blocked, too. But you decide: here are the eight OnMilwaukee articles Google has banned since 1998:
(2017) Some go to the Renaissance Faire for the turkey legs, but some go for the buffet of breasts. It's true: the amount of exposed cleavage at Ren Faires, including the Bristol Renaissance Faire, makes the Elizabethan excursion feel like a scene from "Wenches Gone Wild."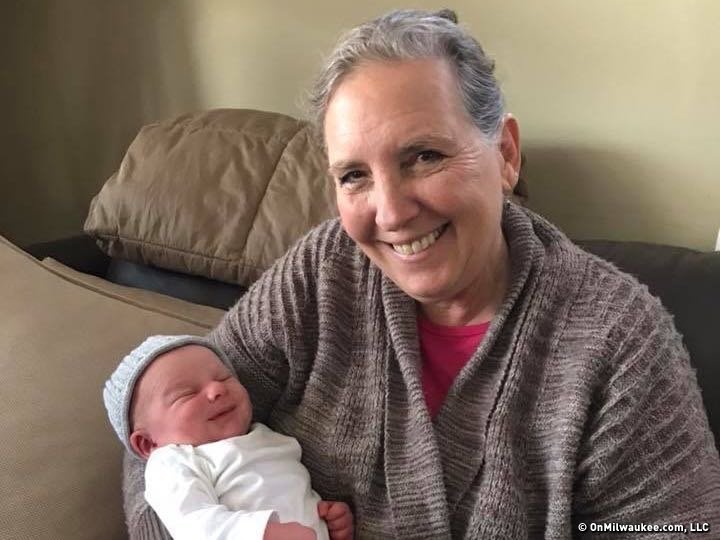 (2019) We are born and then we die – that we know for sure. Both the coming and going of life is intense, mysterious and something that many of us fear due to the possibility of pain and the expanse of the unknown. But there is also the possibility of comfort – not complete relief, but comfort – in the form of a doula.
(2008) Whether you're in the market for something -- or someone -- inflatable, or simply need to titillate your curiosity, consider bopping into an "adult" shop.
(2014) By way of our good buds at Vivid, we were connected with the goddess (her words, not ours) dominatrix, Aiden Starr. She was kind enough to answer a couple of our burning questions — specifically about the act of "financial domination" — which previously eluded us.
(2013) Former Milwaukee exotic dancer Alia Janine Dailey-Willis took a long time to get into porn, and she didn't stay long. She entered the business at age 30. Exactly four years and 150 scenes later, she was out. Now, she's back in Milwaukee, getting ready to move to New York to pursue a mainstream career in makeup and film.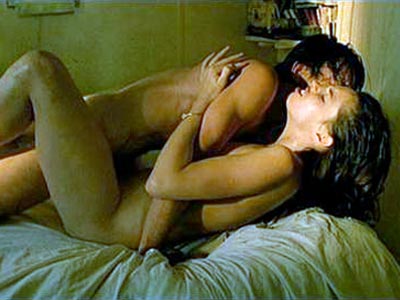 (2009) The 1986 French film "Betty Blue" -- directed by Jean-Jacques Beineix -- is hardly a garden of delights from an emotional standpoint and that's what makes it so interesting.
(2019) Last night's 12-2 loss to the St. Louis Cardinals at Miller Park was ugly, but at least there was something pleasant for Milwaukee Brewers fans to look at.
(2004) Although rumors of suitless swimmers still surface, Milwaukee's Paradise Beach -- AKA "Bare-Ass Beach" -- was closed in 1993. Originally located on the public lakeshore property in the 3300-3500 blocks of North Lake Drive, the beach was popular with bare bathers, called naturists, for decades.
Andy is the president, publisher and founder of OnMilwaukee. He returned to Milwaukee in 1996 after living on the East Coast for nine years, where he wrote for The Dallas Morning News Washington Bureau and worked in the White House Office of Communications. He was also Associate Editor of The GW Hatchet, his college newspaper at The George Washington University.
Before launching OnMilwaukee.com in 1998 at age 23, he worked in public relations for two Milwaukee firms, most of the time daydreaming about starting his own publication.
Hobbies include running when he finds the time, fixing the rust on his '75 MGB, mowing the lawn at his cottage in the Northwoods, and making an annual pilgrimage to Phoenix for Brewers Spring Training.