Festival City is hopping this summer! OnMilwaukee's Festival Guide is brought to you by Potawatomi Hotel & Casino. Escape the heat and step inside!
I stopped short of making a "Superbad" pun in the headline of the review of this afternoon's Bar-Kay's set at the Summerfest Briggs stage – mostly, because they didn't play perhaps their biggest hit, "Soul Finger" which was featured prominently in the movie, "Superbad."
But they also didn't play their other biggest song, "Too Hot To Stop." Maybe it's because they started 25 minutes late and only played for 48 minutes total.
Or maybe it's because they weren't feeling the energy from the afternoon crowd. Lead singer Chris J. admonished us halfway through: "Milwaukee, Wisconsin, you should be ashamed of yourself."
Maybe it wasn't super bad. But it was far from super good.
The late start is a pretty cool and typical move if you're going to a George Clinton show that lasts three hours. Skipping the songs that most fans came to see, not so much.
Generally, I enjoy the challenge of reviewing a band in which I don't know the entire catalog. But I knew enough to expect a few songs from a group that hasn't put out an album since 2012.
After all, I've unwittingly known of the Bar-Kays' existence since I saw "Spies Like Us," as a kid which featured "Soul Finger" in that crazy scene near the end. I already had that song on mix tapes by the time "Superbad" featured "Too Hot To Stop." And that banger, plus a few others, was enough to bring me out to see the band at Summerfest.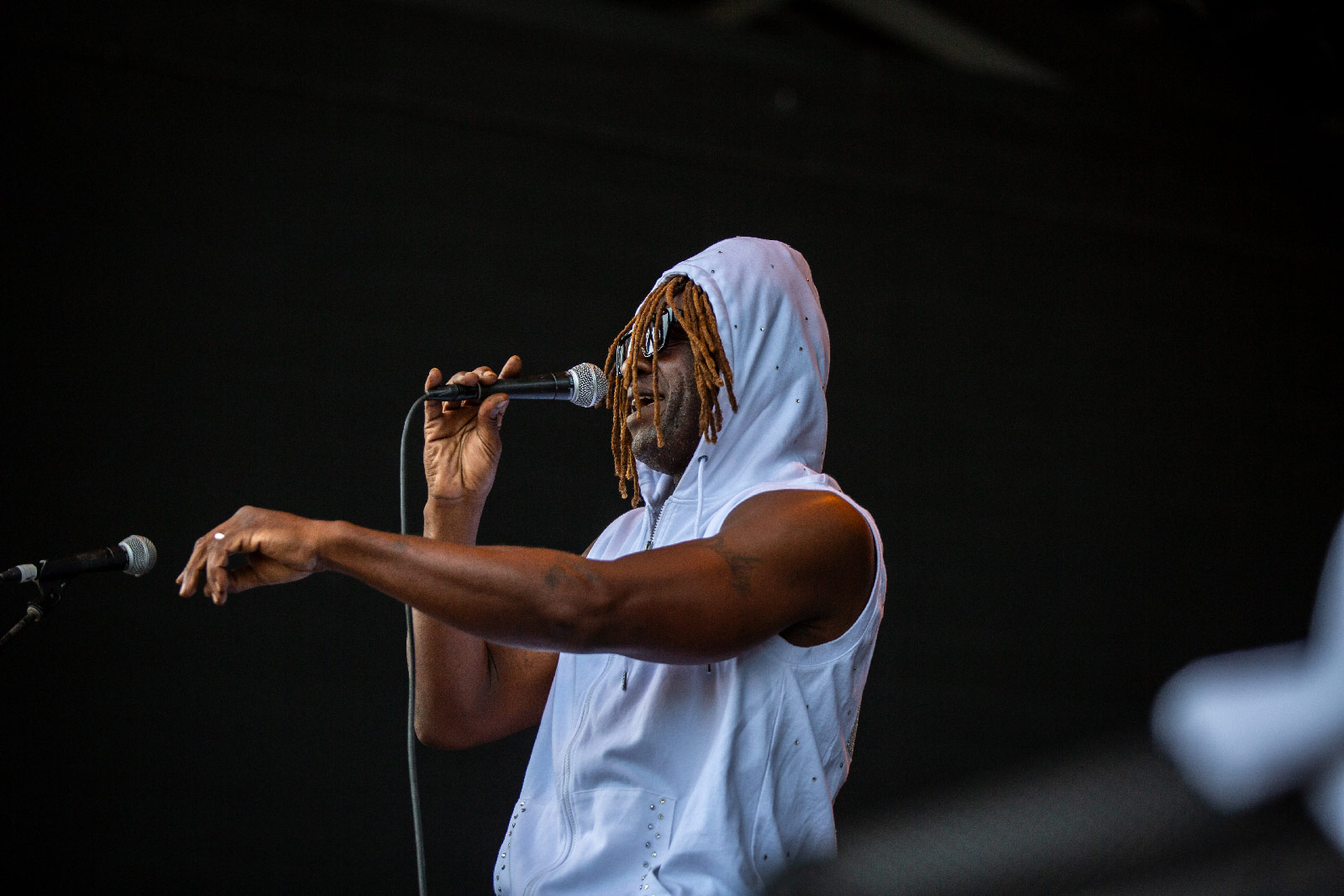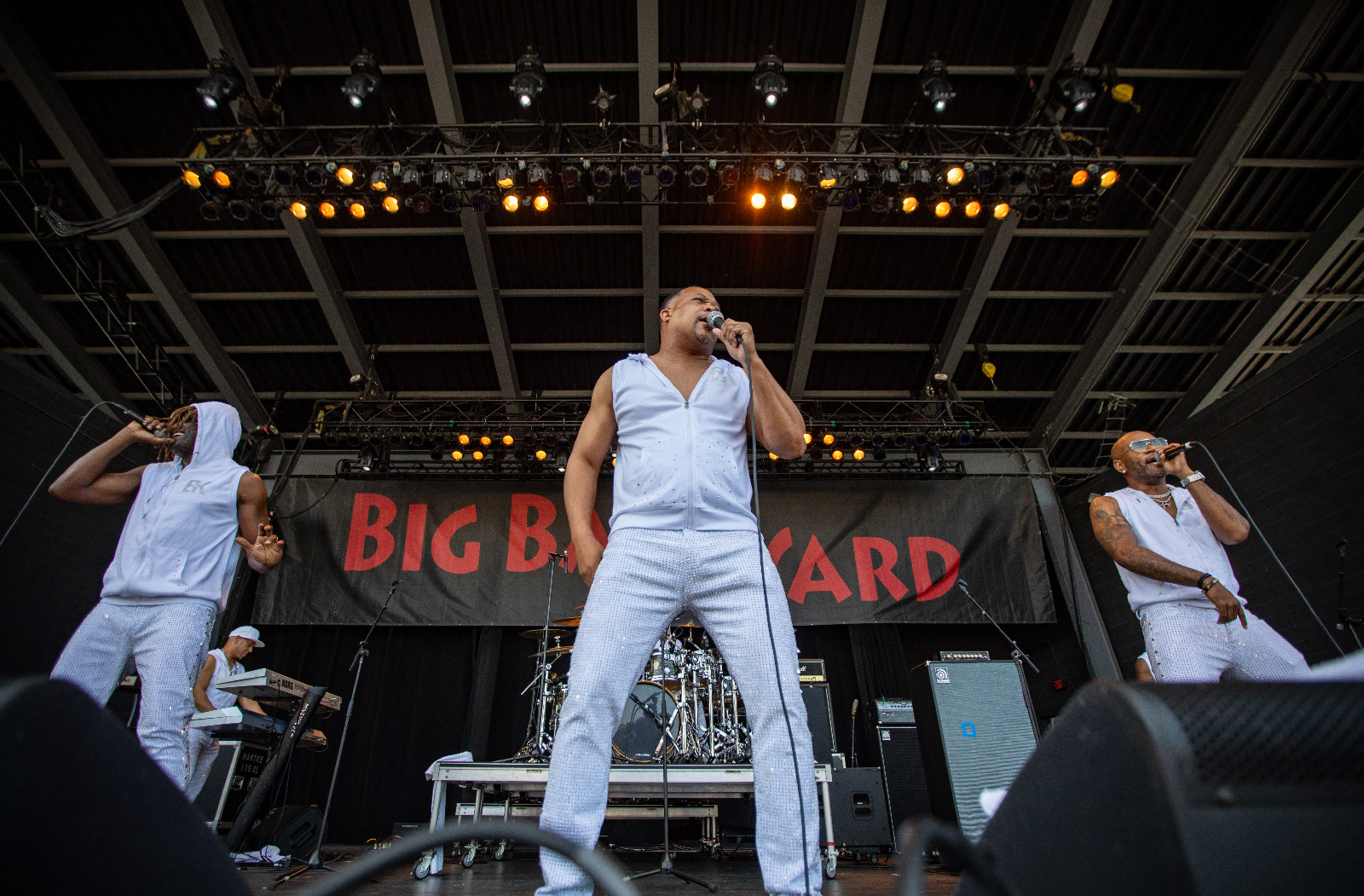 Except this wasn't really the Stax Records era Bar-Kays on Thursday. The only remaining original member is bassist James Alexander, although Chris J pointed out that the guitarist and keyboard player have been with the group almost 30 years.
Admittedly, Wisconsin is a tragic state for this band. In 1967, four members of the group died in the plane crash that killed Otis Redding in Lake Monona. The tragedy continued when guitarist Marcus Price was murdered in Memphis in 1984.
Still, this mostly Bar-Kays cover band seemed ready for an energetic show, despite the late start. All dressed in white, the front line of six musicians danced in rhythm, with 75-year-old Alexander dancing a little less all the way on the right.
"Somebody scream real loud!" Implored Chris J. "Are you ready, Milwaukee?"
I thought the answer was yes. It wasn't a huge crowd, but it was decent for a 3 p.m. show. Older (obviously) – and a fun combination of white and black folks here for the funk-soul act that could best be described as a mashup of Morris Day, Kool & The Gang, Parliament and The Commodores … it really felt like it was building into something.
"This song goes out to all the ladies," Chris J announced as they launched into the slow jam "Anticipation."
Was it about to get great? I thought so. But nope, not really.
They played some of their bigger songs, like "Shake Your Rump To The Funk," and "Freak Show on the Dance Floor," but the omission of "Soul Finger," the 1967 single that peaked at 17 on the U.S. pop charts, was weird.
There was no encore.
And it wasn't just me who was left wanting. The crowd around me seemed bewilded when they abruptly left. "That's it?" said the guy next to me.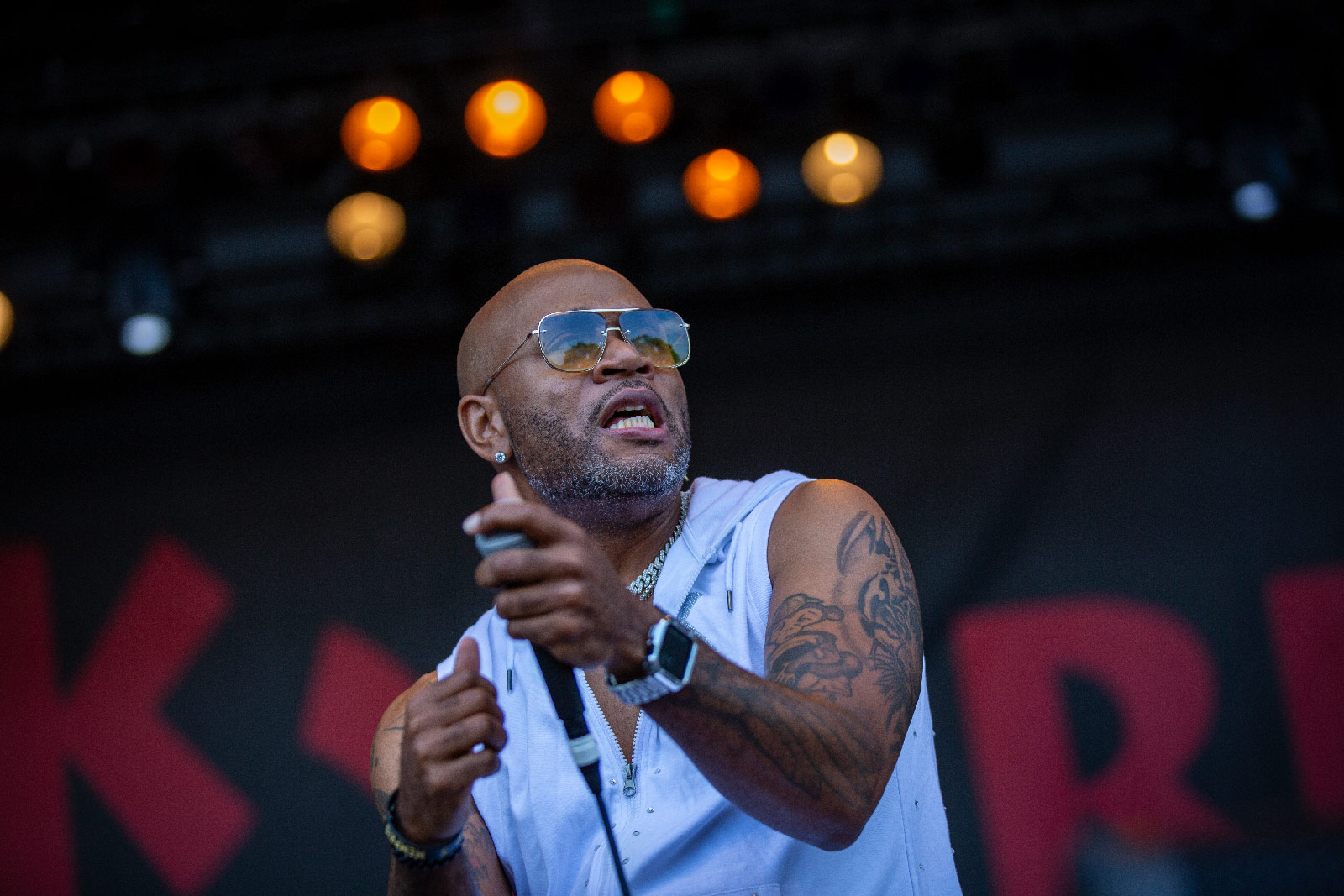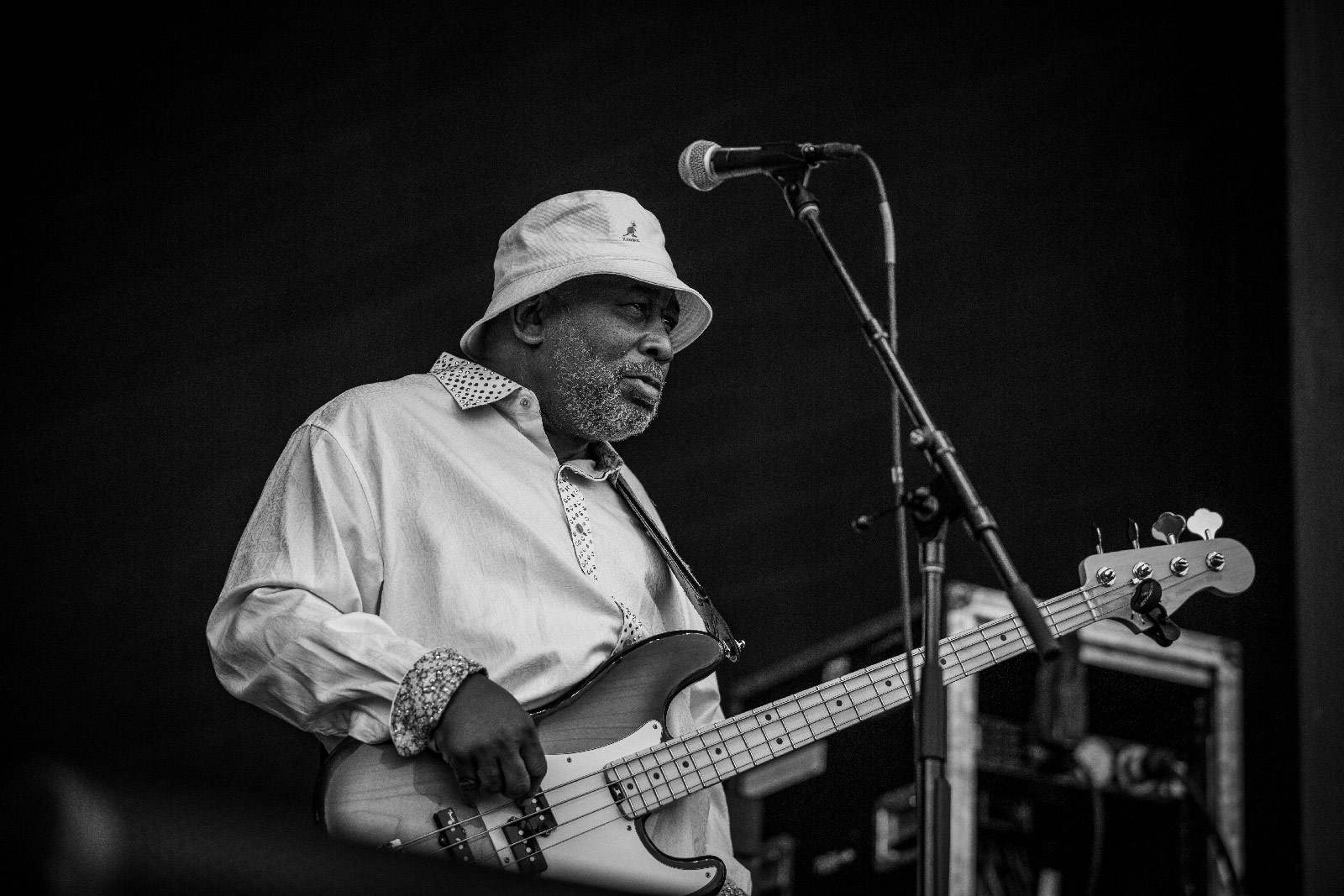 So, technically, what the Bar-Kays played sounded good. They played an energetic enough Summerfest set. And 48 minutes isn't all that short for an early afternoon booking. It's not their fault that songs blended into each other, almost as medleys, but it was hard for me to ascertain a perfectly complete set list.
I just know what was missing.
Mostly complete set list:
Do It (Let Me See You Shake)
Shake Your Rump To The Funk
Hit and Run
Sex-o-matic
Anticipation
Move Your Boogie Body
Holy Ghost
Freak Show On The Dance Floor
Andy is the president, publisher and founder of OnMilwaukee. He returned to Milwaukee in 1996 after living on the East Coast for nine years, where he wrote for The Dallas Morning News Washington Bureau and worked in the White House Office of Communications. He was also Associate Editor of The GW Hatchet, his college newspaper at The George Washington University.
Before launching OnMilwaukee.com in 1998 at age 23, he worked in public relations for two Milwaukee firms, most of the time daydreaming about starting his own publication.
Hobbies include running when he finds the time, fixing the rust on his '75 MGB, mowing the lawn at his cottage in the Northwoods, and making an annual pilgrimage to Phoenix for Brewers Spring Training.